Speech
Office for Nuclear Regulation vesting event
Speech by Baroness Verma at the ONR vesting event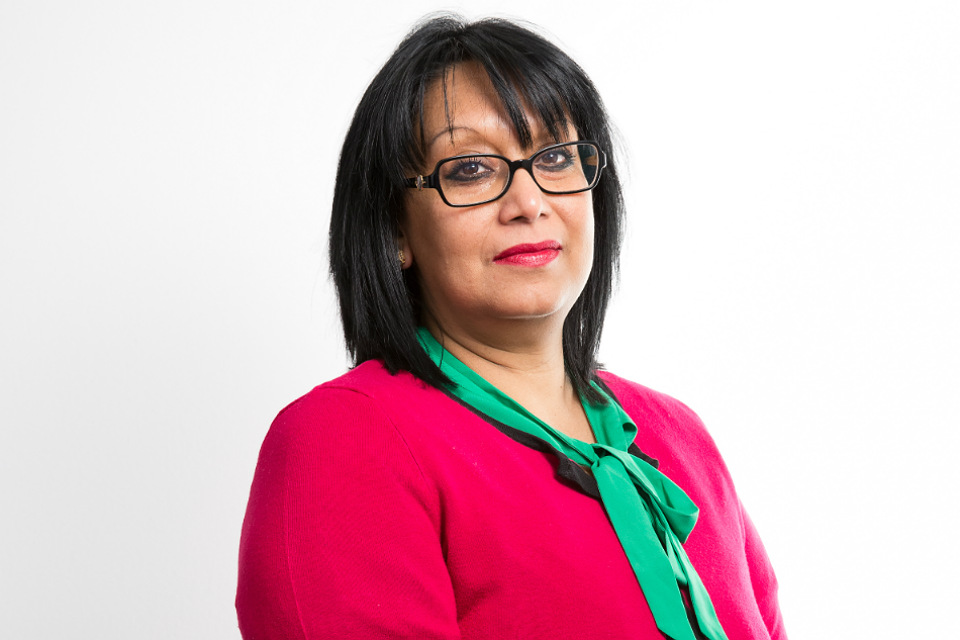 Thank you for allowing me to share this important day with you and for the opportunity to say a few words. I was hoping to stay for the entire event, but unfortunately I have to be in the House of Lords this afternoon so I will have to leave earlier than planned.
And I'm particularly pleased to be here in Liverpool; a city that has been at the forefront of so many technical and social innovations.
Ferries, railways, steamships, and trams were all pioneered here in Liverpool. The city introduced the first lending library, the first high school for girls and the first school for the blind.
And of course the people of Liverpool are known throughout the world for their hospitality, creativity, sense of humour.
And so it seems fitting that we mark the creation of the ONR as a new Public Corporation and a modern, forward looking, independent nuclear regulator here in Liverpool.
ONR Change Programme
The nuclear sector is changing and we need to respond to those changes if we are to remain world class. That's why we have taken steps to reshape and restructure our nuclear regulatory framework.
The Energy Act has set the legal position of the ONR as a fully independent statutory body and this provides the foundation on which you can continue to build a modern, flexible, dynamic, and fully integrated organisation.
I was responsible for taking the Energy Act through the Lords and was struck by the level of cross party support for creating the statutory ONR. And this support didn't just come from Parliament and the Government, but from the nuclear industry too.
I know that you've seen a lot of change, and I know that this can be unsettling. But I do believe that, over the past 18 months, you have turned a corner and you should all be very proud of what you have achieved.
You now have a strong, substantive leadership team in place, which will provide much needed stability. The recent IRRS mission was a great success, demonstrating that ONR is on the right track. And now that you have been established as a Public Corporation you have the flexibility you need to meet the challenges ahead.
Challenges and opportunities
Having a secure and diverse supply of low carbon electricity is vital to the UK economy, and nuclear power therefore plays an important role as part of our overall energy mix. But nuclear can only play a role if it is safe and it is secure. The work that all of you do on a daily basis to ensure that nuclear safety and security is regulated effectively and efficiently is therefore critical.
The UK new build programme is ambitious and will require significant effort from ONR if it is to succeed. But, while this will be challenging, it also presents opportunities - opportunities for you to understand new technologies, opportunities for you to share good practice with other regulators, and opportunities for you to demonstrate to the outside world what you can achieve.
New nuclear is breathing new life into the nuclear industry. As well as providing new jobs, both for nuclear specialists and non-nuclear specialists alike, it is also providing long term confidence and stability in the sector.
Of course interesting opportunities are not confined to new build. Tackling Sellafield is a national priority, but it does not just present a challenge; it also provides opportunities for people to come forward with new ideas that could make a real difference.
In addition, our plans to develop a Geological Disposal Facility to deal legacy as well as future nuclear waste safely and securely, is a major project that will provide unique challenges and opportunities.
What an exciting time to be involved in the nuclear industry.
But where there are opportunities, there are threats. An expanding sector brings with it increased competition for suitably qualified and experienced people. I'm aware that competition in the labour market is already fierce and ONR will need to rise to this challenge if it is maintain and increase its workforce.
As I have already mentioned, the nuclear renaissance is creating a level of confidence in UK nuclear that we haven't seen for a long time. This confidence will encourage young people into the nuclear industry, and this will help secure future generations of nuclear specialists. ONR needs to make sure that it is well placed to benefit from that.
Being open and transparent about the good work that you do and on the opportunities that exist at ONR; as well as embracing diversity, will all help. But this is an important challenge and I will therefore continue to take a keen interest. 
Maintaining Parliamentary confidence
One of the reasons overseas companies are keen to invest in the UK nuclear industry is that we have world class regulators.
However, at the end of the day, it is the Government that is accountable to Parliament for nuclear safety and security. While we have every confidence in you as regulators, if we are to deliver our accountability to Parliament in a way that inspires confidence, then we cannot simply rely on the expert judgements of others…however good they are!
We need to understand how priorities are decided and how decisions are made. In short, we need the appropriate levels of assurance, supported by sound evidence.   ONR is therefore putting in place an assurance reporting process that is underpinned by appropriate evidence. This includes the reporting of incidents that occur on nuclear sites.
The early outputs from this work are already helping us to provide Parliament with assurance that UK nuclear safety and security is being managed effectively. But it also shines a light on the good work that all of you do on a daily basis. That not only helps build public confidence in ONR as an open, responsive, independent regulator, but wider confidence that the industry is being properly managed.
I greatly appreciate the good working relationship that we have and I want that to continue. Ultimately we have a shared interest in wanting a nuclear industry in the UK that is safe and secure and we will achieve that best if we are open and transparent, respect our individual roles and responsibilities, and communicate effectively.
Conclusion
So let me conclude by saying three things:
Firstly: You have done an amazing job to ensure that ONR has vested – true, it's been a long time coming, it's been a lot of hard work, but it's now happened.
Secondly, while there are still challenges ahead, there are also great opportunities. These are opportunities that you at ONR are uniquely placed to benefit from.
And finally, the work that we're all doing to address Sellafield, to facilitate new nuclear build, and to find a sustainable solution to our nuclear waste are all vitally important to the UK economy. We cannot meet those challenges without the dedication, ingenuity and professionalism of ONR. Each and every one of us – each and every one of you - has a role to play and an opportunity to make a real difference.
Thank you again for inviting me to speak at your event and I look forward to speaking to as many of you as I can during the lunch break.
Published 2 April 2014