Massachusetts Innovation Economies Conference
Introduction Good morning. May I start by thanking Governor Patrick, and Media Lab's director, Joi Ito for hosting today's event. Of course…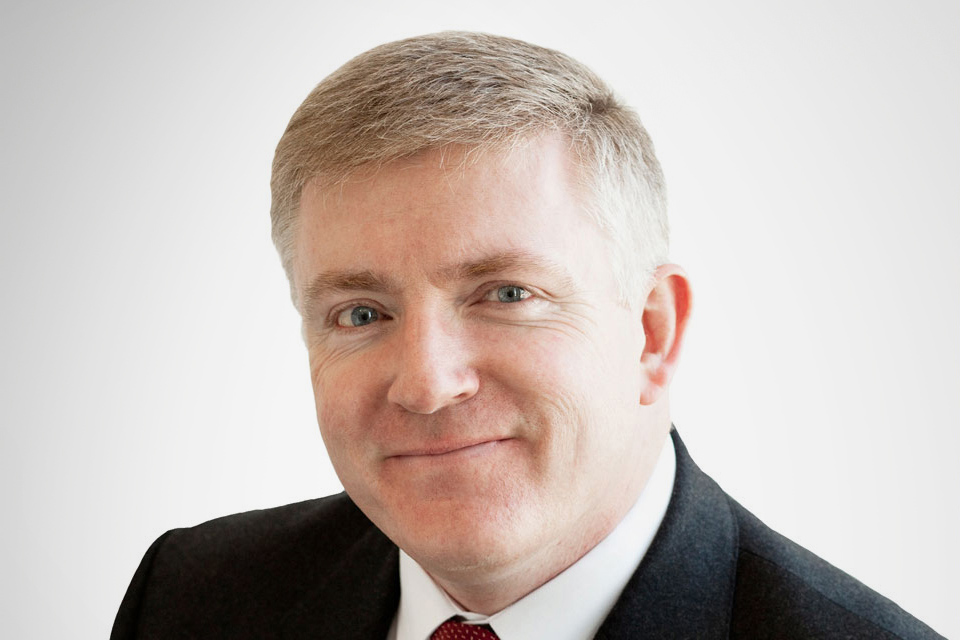 Introduction
Good morning. May I start by thanking Governor Patrick, and Media Lab's director, Joi Ito for hosting today's event.
Of course, MIT itself has a global reputation. It's said that the combined revenues of all the companies started by MIT alumni are equal to the 11th largest economy in the world.
So it's a real pleasure to be here at the MIT Media Lab, itself a renowned centre for innovation, which has been inventing the future since it opened its doors in 1985.
With its outstanding track record of turning original, cutting-edge research into successful spin-outs, the MIT Media Lab is a potent symbol of the huge advances that are possible when academics, entrepreneurs and financiers collaborate.
Innovation is truly the key to prosperity, and we in the UK have much to learn from our friends here in Massachusetts about the best way to encourage and nurture that innovation - whether of mind and hand.
UK-Massachusetts links
So I welcome the close links that exist between us and I am grateful, Governor Patrick, for the efforts you have made to strengthen those bonds.
In 2010 you worked with the legislature to amend a tax regime which would have disadvantaged British business and the trade mission you led to the UK last March has helped forge new business relationships, which will accelerate growth in our economies and benefit us all.
Since your visit, the British Consulate has brought a number of companies and investors over to the UK, including a group of Boston-area Venture Capitalists, to explore new investment opportunities in London, Cambridge, and beyond.
We welcome this investment: more than 250 businesses from Massachusetts are already prospering in the UK and I will see many of these companies during my visit, including Akamai and EnerNOC.
In addition, the UK is the second largest market in the world for Massachusetts exports; only Canada receives more. In fact, in 2011, 11.5% of this State's exports - worth $3.2 billion - went to the UK. It's a position we are keen to build on in the future.
But, of course, this is not a one-way relationship. Many British firms are trading and investing in this state - major companies such as Shire Pharmaceuticals, RBS Citizens and the National Grid. In fact, I have learned on this trip that around 40,000 residents of Massachusetts go to work each day in UK firms.
I know one UK company looking to open up over here is in the room today. WEMS is an energy management company with a unique technology that helps businesses cut their consumption by as much as 30%. Sales are impressive - WEMS has doubled its turnover in 2011 from £6m to £12m. I applaud the company's US expansion plans and I wish them success.
Innovation
Our long-established bilateral relationships give us strong foundations to build on. And collaboration will be crucial if we are to build an innovation economy, here in New England and back in the UK.
Over the last three years, the global financial crisis, the recession and even the tsunami in Japan have shown how economic events reverberate around the globe. And as any technology business knows, national boundaries no longer shape our economic markets.
This poses significant challenges - but it also opens up tremendous opportunities. And that's a lesson that the UK, with our proud history of free trade and liberal markets, understands well.
That is why the current UK Government, led by our Prime Minister, David Cameron, has made it a priority to set out an unequivocal message to our international partners - Britain is open for business; open to innovators and entrepreneurs; open to investment.
Around a third of Britain's economic output is supported by inward investment. We also know that openness is a major driver of innovation, and research and development.
This makes perfect sense, as these activities are increasingly international endeavours, in which both initial discoveries and end products emerge from different countries.
The UK is in a strong position to play an active role in these international collaborations. We have a track record as innovators, developing everything from life-saving medicines to the internet.
We have three of Europe's top five universities for technology - Imperial College, London; Oxford; and Cambridge, which, I believe, Governor, you visited as part of your trade mission.
We have the most productive knowledge base in the G8, which produces 14% of the most highly cited papers and has expertise spanning over 400 separate areas of research.
Government support for innovation
But as a government we recognise that technological progress does not occur in a vacuum. That's why, despite our substantial financial deficit, we have protected public investment in science and research. And we are setting up a national network of innovation centres, to bring together our best inventors and entrepreneurs.
These centres are intended to overcome the old British weakness of failing to commercialise good ideas. Known as Catapult centres, they are specifically intended to propel bright ideas out of the lab and into the market.
But that's not all. We're transforming the tax and regulatory environment to make it much easier for a company to start-up and grow in the UK.
That means enabling entrepreneurs to register a new firm with the minimum of difficulty; cutting red tape so firms can more easily employ people; and cutting corporation tax, to one of the lowest rates in the entire G7.
And, just as you've introduced the 'America Invents Act', the UK government is modernising our copyright law and overhauling our patent system to make it simpler for new market entrants.
Tech Clusters
These pro-business policies are underpinned by our belief that open markets and collaboration are the way ahead in modern research and technological development.
This understanding also lies behind the UK government's support for efforts to grow the Tech City cluster in east London. And we are unashamedly learning as we go from successful US models - such as Silicon Valley, of course; MassChallenge; and the innovation community right here in Kendall Square.
Tech City has expanded dramatically over the past three years to become the fastest growing tech cluster in the world. In the past year alone, the number of firms has rocketed from 200 to more than 600.
Today it is home to companies like TweetDeck, which has revolutionised the way people manage their social media, and was snapped up by Twitter last year. Many household names are also locating in the area, such as Cisco, Vodafone, Google, Facebook and Intel.
The concentration of businesses in Tech City is fostering a US-style eco-system able to support international technology entrepreneurs at every stage of the business life-cycle. It's a fertile breeding ground for bright ideas that will also help attract investors.
Other smaller-scale tech clusters are developing in other parts of the UK - Manchester, Edinburgh, Cardiff and Bristol to name just a few. But we want to nurture many more. That's why we are doing all we can to spread the word that the UK is the perfect home for technology companies planning to break into new markets.
Conclusion
And that is the message I would like to leave you with today. If you are looking for a new business or research partner - then look no further. The UK is the natural choice.
We have highly skilled researchers and entrepreneurs; a working day spanning office hours in North America and Asia; and we speak the international language of business. The UK is the ideal gateway to Europe and a springboard to the rest of the world.
Our shared commitment to innovation and entrepreneurship is another good reason for us to strengthen our historic friendship and forge new partnerships for the future.
Because, together, we can create new jobs, business and prosperity for both our peoples.
Published 26 March 2012