Speech
Margot James - 'Ensuring UK businesses lead the way in the era of global connectivity'
The keynote address by Margot James, Minister for Digital and the Creative Industries, at the Telegraph Leaders of Transformation conference.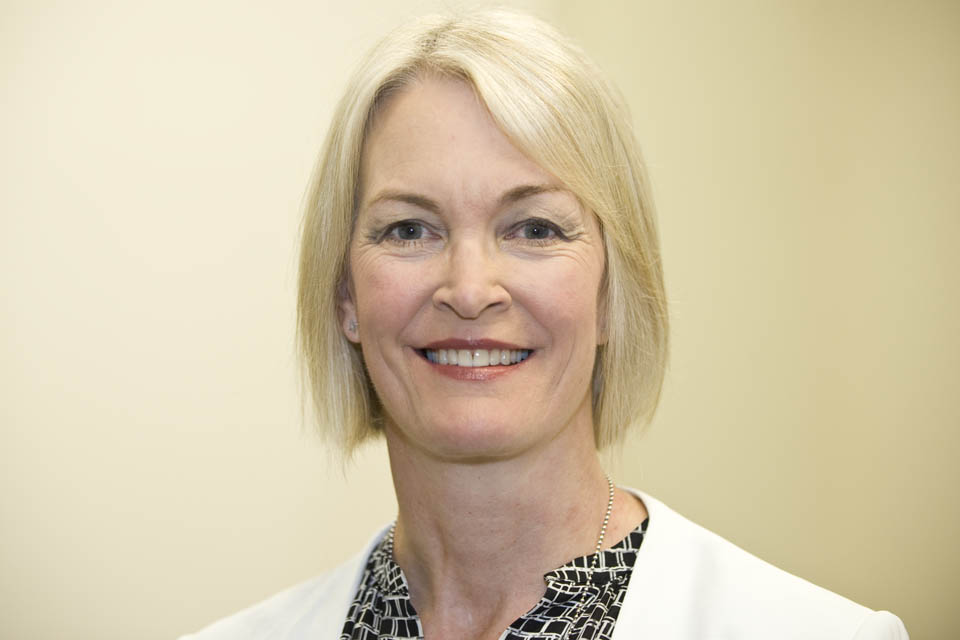 Thank you for inviting me to speak here today.
I am proud to be the Minister for Digital, and to be part of a Government that is focused on digital, and supportive of innovation.
Our digital sectors are world-leading. Last year, venture capital investment in London's tech sector reached an all time, attracting around £2.5 billion. If you add up the venture capital investment in Germany, France, Spain and Ireland, it would still be less than that in the UK. And with that money comes jobs – 3 million of them. We're determined to protect and invest in these sectors, and to make sure they remain world-leading.
But this Government wants the benefits of digital to be felt across our whole economy, throughout society, and in every corner of the country. We believe every individual and every business should have the opportunities, skills and confidence needed to reap the benefits of digital technology.
And we are committed to ensuring that UK businesses lead the way in this era of global connectivity.
Last March we published the UK Digital Strategy. One of its main pillars was to help every British business become a digital business.
The evidence is clear that small and medium sized enterprises with a strong web presence, on average, grow more than twice as quickly as those with minimal - or worse, no - web presence. They export twice as much, and they create twice as many jobs.
So what can we do to support this ambition, and help business improve their digital capability?
Key to everything is infrastructure.
We are investing £1 billion of funding to improve the UK's connectivity.
Almost 5 million additional homes and businesses now have superfast broadband available thanks to the Government's investment in the Superfast Broadband Programme. There are limits to what we can invest governing by state aid. The £1.7bn+ Superfast Broadband programme reached 95% of premises in December 2017 – up from 45% in 2010. And we will continue supporting the delivery of superfast broadband beyond the 95% level, with at least a further 2% likely to be achieved before 2020.
But superfast broadband is the technology of today and we must be prepared for tomorrow. The future lies in full fibre and 5G.
That's why, in his recent speech to The Confederation of British Industry, my colleague the Chancellor set a target of full-fibre connections being available to 15 million premises - so the majority of UK homes and businesses - by 2025.
We are fully committed to a full fibre Britain. And work is already underway.
In 2017 we launched the first wave of our Local Full Fibre Networks programme. The programme is designed to fund full fibre connections to businesses, local residents and public sector buildings across the UK, in order to stimulate commercial investment in fibre networks and accelerate full fibre rollout across the UK. It is part of the £740m National Productivity Investment Fund which supports the next generation of digital infrastructure.
To further stimulate this market, in March this year we launched our £67m Gigabit Broadband Voucher Scheme, whereby SMEs and their local communities can use gigabit broadband vouchers - worth up to £3,000 for business and £500 for residents - to contribute to the installation cost of faster connections over gigabit-capable infrastructure.
We are committed to investing in the next generation of mobile technology, which promises ultra-fast connectivity and data capacity on a much larger scale than is currently available.
And at the heart of this work is my department's 5G Testbeds and Trials Programme.
Through this, we will establish the right conditions for 5G to develop in the UK, so it can drive efficiency and productivity, and maximise the UK's chances of being a world leader in 5G technology.
We've selected six 5G projects for funding as part of the first Phase of the 5G Programme. We worked closely with business, academia and local authorities, with support from leading multinationals, to select six highly innovative projects that can best test how 5G technology can boost productivity and performance. I look forward to seeing the results in due course. I visited one in Bristol last week that looks at the 'connected city' concept. And I will be visiting one in Surrey that is exploring how 5G can deliver benefits in healthcare, particularly for elderly people.
We have also launched our Urban Connected Communities project - a large-scale testbed that will use 5G connectivity to improve the quality of life in a major UK city, yet to be decided.
The Chancellor acknowledged that the targets we have set ourselves are ambitious. But we believe they can be achieved. And must be achieved if Britain is to enjoy an advantage in this transformative technology.
But as important as infrastructure is, it is only part of the solution. Evidence suggests that one of the main barriers to digitisation within small and medium sized enterprises is a lack of the skills and knowledge needed to make the most of digital technology.
We are determined to address this.
So we have established the Digital Skills Partnership, or DSP, which I have the honour of co-chairing. The DSP brings together the private, public and charity sectors in a joint effort to help people increase their digital skills levels. That doesn't only mean total novices - although it includes them - it also means helping the already skilled become highly skilled.
Up to now we have prioritised the delivery of Local DSPs. These local partnerships are better able to tailor digital skills training to the needs of local communities and economies. But we are also looking at increasing the national coherence of digital skills provision. We are developing a framework to help people and organisations access the best digital skills training opportunities, while also helping providers avoid any duplication of efforts and to more easily upscale and innovate.
In addition, we have spent over £10m on funding the Future Digital Inclusion project run by the Good Things Foundation. This excellent project supports the delivery of basic digital skills to adults in England via 5,000 community centres. It aims to help at least one million people to develop basic online skills by March next year, and appears to be on course to hit that target.
From 2020, we will introduce fully-funded basic digital skills training for any adults lacking these vital skills. They will be able to take improved basic digital courses based on new national standards of what is needed to participate effectively in the labour market and day–to-day life. We will consult on these new standards in the autumn.
On top of all this, our corporate partners pledged 4 million free digital skills training opportunities, as part of the Digital Strategy, and I'm pleased to say that more than half that number - 2​.5​ million and rising - have already been delivered.
But all these measures - on infrastructure, on skills training - will only be effective if we can persuade people to take them up. Of course many business are keen to engage with the digital revolution but others are more reluctant to embrace change.
So how do we drive digital adoption?
In the Autumn Statement of 2016, we confirmed £13 million funding to support the creation of a Productivity Council, intended to drive engagement with business, and improve productivity across the economy through appropriate use of digital technologies.
We are now exploring whether there are new ways to galvanise the sector to tackle digital exclusion and also how we can best identify, pilot and scale innovative solutions.
As I said at the beginning, this Government is focused on digital, and on supporting innovation. We will do everything we can to turbocharge this sector, and position the UK firmly at the forefront of the digital revolution. By creating this level playing field, we will make sure that the most meritorious businesses succeed.
Thank you.
Published 6 June 2018