Speech
Making Tomorrow's Medicines - using UK capabilities in India drug development and manufacture
Transcript of the speech by Dominic McAllister, British Deputy High Commissioner Bengaluru at Bangalore India Bio on 9 February 2016.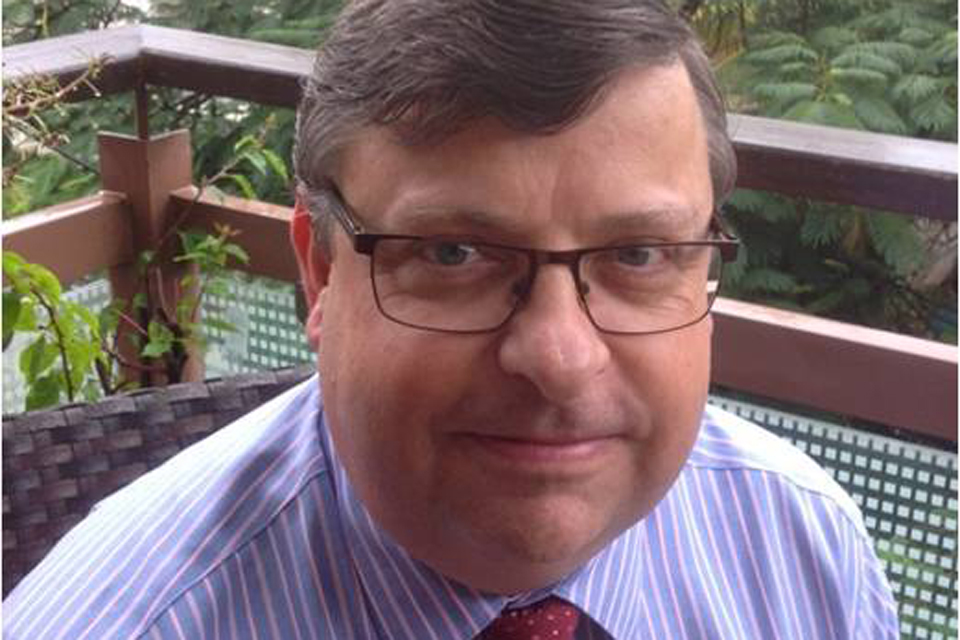 Honourable Minister, distinguished colleagues, esteemed guests. I'm pleased to welcome you all to Bangalore Bio 2016.
This year's conference promises to be both stimulating and informative. Fortifying this heady mix is a 20 strong UK delegation (including a contingent from Manchester). The UK companies participating work across the spectrum of drug development and manufacture. They are seeking new and innovative partnerships with the Indian life sciences sector. Please catch up with them as they move around the event, and on the UK pavilion.
This afternoon the UK will be jointly hosting the main conference session on the theme 'Making Tomorrow's Medicines – Using UK capabilities in India drug development and manufacture'.
UKTI's Making Tomorrow's Medicine campaign is developing opportunities for the UK and India to work together on health particularly around drug development, manufacture, oncology and medical technologies.
The session panel will include speakers from GSK, Astro Zeneca, Biocon, EY, as well as UK industry specialists and starts at 2.15 pm. Please come along. I promise you now an interesting discussion.
The UK is working closely with start-ups in diagnostics and devices. Tomorrow afternoon (Wednesday) UKTI staff will run a Knowledge Series Event for Start-Ups at C-CAMP. Attending this event are UK commercial officers from across India including specialist in the sector, in investment and trade. They would be happy to answer your detailed questions.
I have outlined how you can engage with the UK this week, but what makes the UK a valuable partner:
The UK's focus on drug development, manufacturing and creating a robust environment for British and international companies has made the UK a magnet for the industry. The industry is high-tech, innovative and highly diverse. All 20 biggest pharmaceutical companies are active. Indian investors from the sector already include Piramal, Cipla, Sun Pharma, Cadila Pharma, Dr Reddy's, Shasun, Lupin, and Biocon.

The UK has a rich heritage of life science discovery that has transformed scientific knowledge and continues to unlock clinical and commercial opportunities. From the building blocks of the new genomic age, to the secrets of cells, and the physics that makes magnetic resonance imaging possible, UK science is world-class, offering industry an opportunity to partner with globally recognised pioneers and innovators.

The UK is pleased to be an active and enthusiastic partner of Bangalore Bio 2016. I wish the conference every success.
Follow us on Twitter, Facebook, Instagram, Flickr, Storify, Eventbrite, Blogs, Foursquare, Youtube, Vine, Periscope @UKinIndia, Snapchat @UKinIndia
Published 9 February 2016