Speech
Lord Price's speech at the Global Investment Conference in Rio
Speech delivered by Lord Price CVO, Minister of State at the Department for International Trade, in Rio, Brazil on 5 August 2016.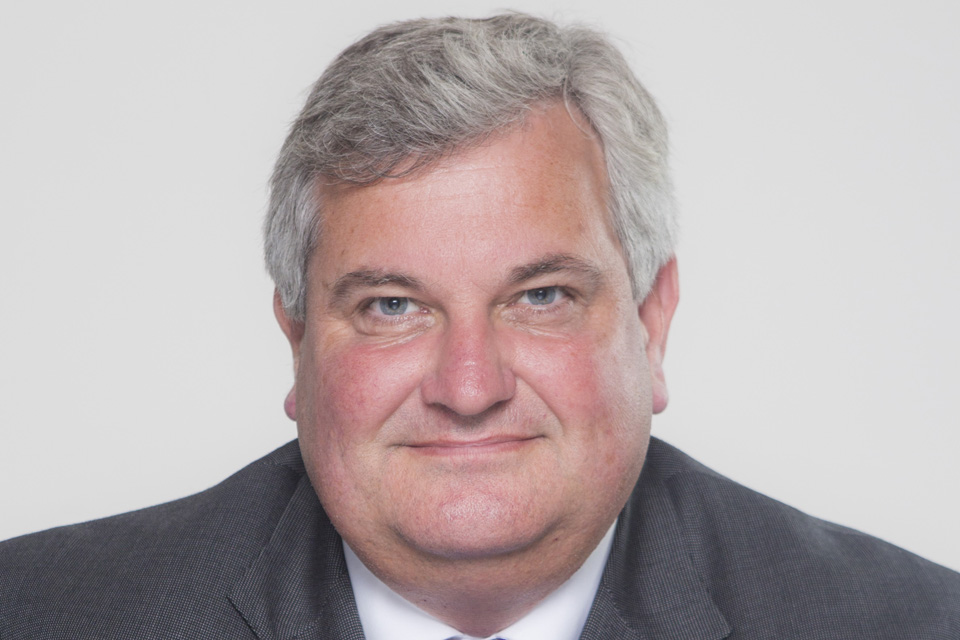 Bom dia. [Good Morning]
This is a historical moment.
For the first time, the Olympics and Paralympics will take place on South American soil.
And I am delighted to be here in Rio - one of the most exciting and beautiful cities in the world at the start of world's greatest sporting spectacle.
The Rio Olympics and Paralympics will bring together athletes from 206 nations. They will stand together at various starting lines as equals, judged only by their ability to perform at the highest level.
Billions will watch on television, and hopefully a few will be inspired to become the next Chris Hoy or César Cielo.
That is the great thing about sport.
It unites people. It breaks down barriers. It inspires generations.
Business can do so as well.
In this spirit of coming together, I'd like to warmly welcome all of you to the first ever overseas Global Investment Conference.
British House
We are standing in British House the UK's home away from home during the games, where the best of Britain will be showcased.
At the foot of Christ Redeemer, you'll struggle to find a better omen for Team GB.
British House is the next incarnation of the hugely successful British Business Embassy at London 2012.
During the London games, we wanted to use the unifying power of sport to also bring businesses together from around the world.
And it worked. It helped the UK to generate £11 billion in business benefit in just over one year.
I am delighted that the team behind London 2012 have been sharing their knowledge and experiences with their Rio counterparts – in what has been an unprecedented level of collaboration between two consecutive host cities.
Over 40 UK companies have been involved to make Rio 2016 one of the timeless moments in sporting history.
British catering company PKL Group have built the athletes dining area, which is the size of 6 football pitches!
Over the next month British House will be a hotbed of business and cultural activity.
The common thread running throughout the British House programme will be the uniqueness of British capability and expertise.
We want to encourage Brazilian investors to choose the UK to set up, expand and grow.
Because quite simply, the UK is open for business like never before.
And I'll give you a couple of reasons why.
UK investment
Firstly, the UK is the number one destination in Europe for foreign direct investment.
Why?
First of all, we have solid economic fundamentals.
Our strong rule of law provides much needed stability for businesses that want to plan for the future.
Our corporate tax rates are among the lowest in the G20 and are set to get even lower.
And the relaxing of our previous fiscal rules will mean we can invest even more to create a competitive business environment.
We have sector expertise up and down the country.
London is one of the financial capitals in the world.
And our financial services sector has seen £100 billion worth of investment poured in since 2007.
We have an internationally respected research base and are home to 18 of the world's top 100 universities, and four of the top 10.
Last year, we welcomed 170,000 students to the UK.
And according to a recent Big 4 industry report, London is the most likely city in Europe to produce the next tech giant.
But it's not all about London. We have capability right across the UK.
The West Midlands is the only UK region with a goods surplus to China – around £1 billion. It is also home to one-third of all UK manufacturing jobs.
And did you know that the North East of England exports more cars than the whole of Italy.
Our geographical position means we straddle multiple timezones – so you can close that deal with China in the morning and start a new one with America in the afternoon.
And Brazilian firms are already alive to the opportunities in the UK.
Last year, the UK team here in Brazil delivered almost half billion pounds of investment projects into the UK economy: creating hundreds of new jobs and safeguarding many more.
And I am delighted that Octavio [Lopes] from mining firm Magnesita, and Carla [Schmitzberger], from the iconic Havaianas [Haa-vi-aa-nas] Sandals are both here today to talk about why they decided to invest in the UK.
Business is a force for good
I want to encourage more of this quality investment because of the benefits it brings to the UK economy and society.
It is important because I truly believe that business is a force for good.
Businesses create jobs and transform lives.
Investment into the UK has created over 300,000 jobs since 2010.
In the UK, businesses collect the majority of taxes that go to the Exchequer. These are then reinvested into society to fund our schools, hospitals and national defence.
There is an inextricable link between the health of business and the strength of our society.
EU Referendum
The second reason why the UK is open for business is the opportunity we now have due to decision taken by the British people to leave the European Union.
I am conscious that there are people in this room who will be affected in some way by a UK exit of the EU, so I want to be as clear as possible.
Nothing changes immediately. For now, we are still full members of the EU, so goods and services will flow as freely as before.
Our economy has strong foundations. Over the past six years, we've worked hard to make Britain one of the best places in the world to start and grow a business. We are ranked 6th by the OECD on ease of doing business.
And we have no intention of seeing that change.
The imperative now is to ensure we have a collective and unified view of the Britain we want in the future.
Firstly, we will need to negotiate a new deal with the EU. I want us to maintain as close a relationship as possible on trade with our European partners.
Those who say this will be difficult seem to forget our historic ties. Since Neolithic times, we have traded wine, wood and steel with Europe.
Companies like Airbus are fully integrated with components built across Europe.
We run a trade deficit with every EU country except Ireland.
The UK is one of only 6 EU countries with which France has a trade surplus.
So it's in the interests of Europe to trade freely.
We will also look to secure FTAs with countries around the world. I hope Brazil will be at the top of the list.
Trading freely is important and let me use the example of North and South Korea to explain why.
In 1945, both started from a very similar base. But in 2016 it's a very different story.
Seoul looked outwards: embracing free trade and global markets. And today it is a thriving democracy, with high standards of living for its citizens.
Meanwhile, Pyongyang turned ever further inwards. It's now one of the world's most restrictive and impoverished societies. And the statistics make for startling reading.
GDP in South Korea is $1,622bn compared to $40bn in North Korea; 81.5% of South Koreans have access to the internet – compared to less than 0.1% of North Koreans; and there is a 10 year life expectancy gap in favour of South Koreans.
We have and will continue to engage UK businesses and Brazilian investors to help draw up the blueprints for what the UK's future relationship with the EU and the rest of the world looks like.
I am eager to hear your views and work together so we can get the best possible deals for the UK and our international partners.
Above all, we need to see this as an exciting opportunity. In essence, we are starting from a blank piece of paper when it comes to trade deals.
Freed from Brussels' more bureaucratic tendencies we will be able to tackle any excessive red tape that can choke small businesses.
We will also be able to make our tax system even more competitive, helping local businesses to grow and attracting investment from overseas.
And Investors are as bullish as ever.
Just last week, pharmaceutical giant GlaxoSmithKline announced it would invest £275m to expand its UK manufacturing sites – saying the UK remains an attractive location despite Brexit.
Wells Fargo, one of the world's largest banks, has now underlined its long term commitment to customers and employees in the UK and EMEA markets, by agreeing to purchase a 227,000 square feet office development in London.
And I am delighted to announce today that one of Brazil's largest investment advisory firms, XP Investimentos, has decided to set up their European Headquarters in London.
Awaiting us is an exciting prospect of continued trading relations with Europe, enhancing ties with our partners East and West, and using our geographical positon to make the UK a super connected trading hub.
And I am delighted that our vision is already starting to take shape.
Department for International Trade
In the space of just 4 weeks, the UK's government structure has pivoted to ensure that trade is given the prominence it deserves – right at the heart of government.
The new department for International Trade will coordinate and implement trade and investment policy as well as negotiating free trade and market access deals around the world.
And I will work closely with my cabinet colleagues in the Foreign Office and in the new Department for Exiting the EU, to ensure we take a whole of government approach in maintaining Britain's status as a great trading nation.
Conclusion
If you leave here with one thought let it be this.
The UK is one of the strongest advanced economies in the world: 65 million customers, a huge pool of skilled talent, and some of the most innovative businesses in the world.
In short, the UK is open for business like never before.
There are those who would build walls and divide us. The Rio Games reminds us that sport unites everyone as equals.
And business can unite us too.
Trade builds trust.
Trust builds peace.
Peace builds prosperity.
And from prosperity, we all benefit.
Thank you.
Published 5 August 2016