Speech
London Metal Exchange at World Copper Conference in Chile
Ambassador Fiona Clouder delivered a speech at networking event on the occassion of CRU World Copper Conference.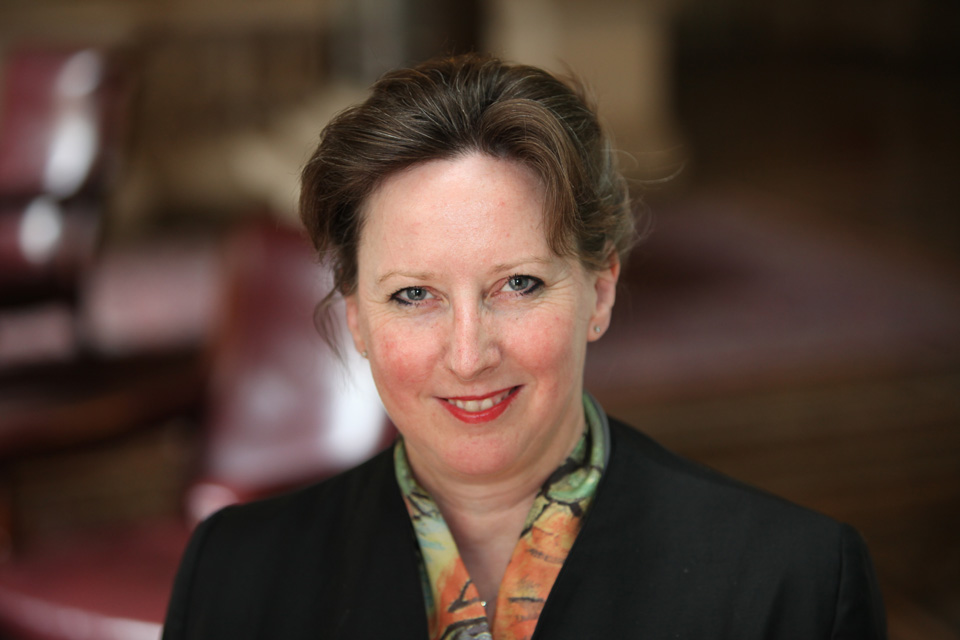 Minister Williams, Sir Brian Bender, Chairman of the LME, Oscar Landerretche, Chairman of the Board, Codelco, Ladies and Gentlemen, welcome to my Residence where we are celebrating the 50th anniversary of owning this beautiful property.
It is always a pleasure to have the LME visit us and to celebrate CESCO week with you. The LME reception here during the CRU World Copper Conference in Santiago has become something of a tradition, I'm delighted to welcome you back.
Against the background of a tough year for the copper market in 2015, the LME price dropping by 20% and global demand slowing sharply I have questioned whether as an Embassy we should be so focused on mining. Whilst the copper price is undoubtedly a challenge for the sector, my commercial team do not see this as bad news but an opportunity which they have been actively exploiting. Trevor assures me that the downturn in copper prices is driving the hunt for new innovations and technologies which can streamline the mining process to make it cost reductive and energy efficient. So I agree, now is the time to encourage market entry to Chile, the Pacific Alliance and wider Latin America of UK companies that can support this streamlining and to be well positioned for the next anticipated growth period that some commentators are saying will be in 2018.
From Chile my Commercial team now work with much of the Latin American region in terms of encouraging UK participation in the mining sector. 70% of the 42 companies joining our first ever pavilion at EXPOMIN are new to Chile. Our first ever Pavilion at EXPOMIN will host engineering, material processing, energy, water, satellite, education companies and many more. You are all invited to visit our Pavilion. We are also starting some important work on Tailings dams in collaboration with local stakeholders with Camborne School of Mines, Amec/Foster Wheeler and UCL . And we have some exciting projects planned with ENAMI, and the University of Leicester.
To coincide with EXPOMIN, the Lord Mayor of London, the UK's Ambassador for financial services will be visiting Santiago that week to further strengthen UK-Chile business ties. One key area to explore during his trip will be to see how the City of London can further contribute to Chile's mining industry through innovative finance, insurance and legal solutions.
You have heard some of the progress we are making, some of the wider mining projects my Embassy are now engaging in, which will help to ensure the sustainable long term strengthening of UK/Chile mining links in support of trade between our two countries as well as the wider bilateral relationship. In particular, we see some of the "historical" links between Antofagasta and the UK being brought up to date as a modern generation of British companies and Universities work more in that region.
Last year was an important year for the LME, re-affirming its and London's position at the centre of World's industrial metal trading which, as many of you know started through the relationship with Chile and the first copper shipments well over 130 years ago.
Of course, Asia is a key market for Chile and the LME continues to place itself as an important bridge to Asia. The LME's support for the China 'Belt and Road' initiative strengthening the links between China as the world's largest metal copper consumer, and London as the financial and trading centre of the global metals market. Another example was the MOU signed for London Hong Kong Connect in a ceremony led by Chinese President Xi Jinping and British Prime Minister David Cameron.
Naturally, we hope that these developments will be beneficial for Chile too. The LME's growing business ties with Asia, a major source of both supply and demand for the base metals industry, will become even stronger as a result of these projects.
It is also an important year for UK – Chile relations as we are delighted to host President Bachelet during an official guest of government visit to the UK in May, where we will also proudly host another 'Chile Day' for the 6th year in a row. The plan is for President Bachelet to visit you at the LME too.
As you can see, we have an exciting year ahead and look forward to kicking it off with what we are sure will be another very successful CESCO week and I look forward (as I'm sure we all do!) to hearing what the latest forecasts for the copper price at CRU!
Please have a great evening and a fruitful week.
Published 7 April 2016