Oral statement to Parliament
London 2012 Sponsor Summit
Introduction Good morning - it's a real pleasure to welcome you all to BIS today for this summit. The London 2012 Olympic Games are an…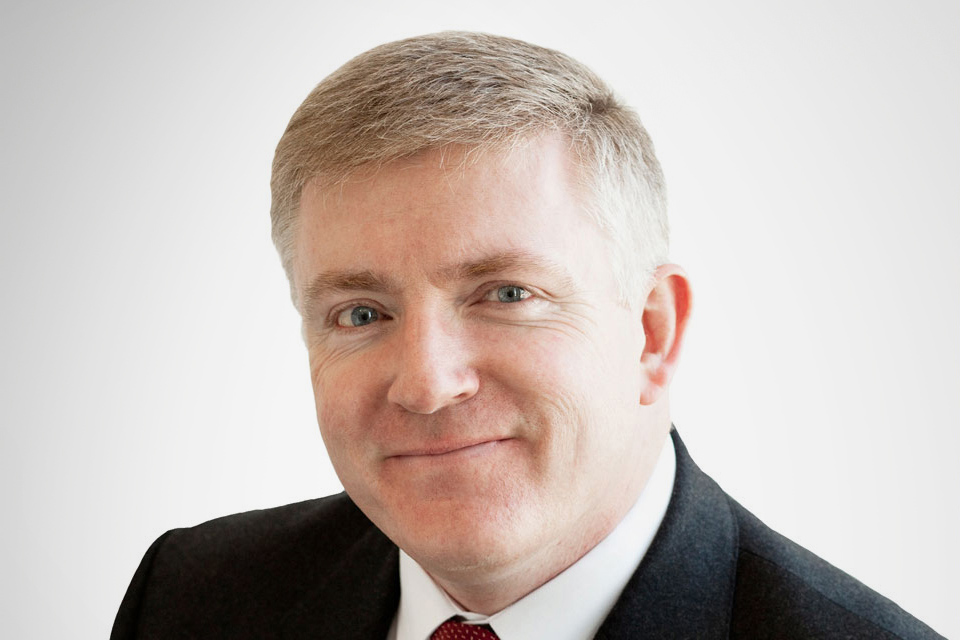 Introduction
Good morning - it's a real pleasure to welcome you all to BIS today for this summit.
The London 2012 Olympic Games are an unrivalled opportunity for our country and our businesses to sell themselves right around the globe. They are a global shop window, which we can use to showcase the very best that this country has to offer.
Just as importantly, the London Games are generating billions of pounds worth of contracts, securing new business for firms and powering their growth for the long term. This is an opportunity that no company can afford to miss out on.
So I am delighted that we are joined by three of the major sponsors of the Games.
Going for growth
They are here today to show how, as small businesses you can maximise your chances of winning a share of the new business being generated by the Games. And how you can then harness these opportunities to expand and grow your business.
Heather Hancock, Deloitte's Lead partner for London 2012, will talk about the potential impact of London 2012 on your company and give advice on how to prepare for 'business as unusual'.
Jon Lane, Business Development and Partnership Director for BT London 2012, will explore how businesses can use technology to plan for and manage the impact of the Games.
While Chris Daniles, of Lloyds TSB, will look at how to work with your bank to win a contract.
Gerry Walsh, the head of procurement at LOCOG - the London Organising Committee of the Olympic Games - is also here to give a sense of the business that is still up for grabs.
Available opportunities
With less than two years to go until the opening ceremony, preparations are well advanced - but LOCOG is still offering contracts from its £700 million budget in the months ahead.
So, there is likely to be a contract that you can bid for - one that will help you not just trade today, but grow and thrive tomorrow.
The Games are not just an opportunity to supply a product or service to the organising committee. They are also a chance to invest in your business, boost its productive capability, forge new commercial relationships and expand.
The Games can be the motor that helps a business really take off. And that is true whatever the size of the company. Contracts for the Olympics are not reserved for large established businesses - far from it.
There are huge opportunities for companies to find their niche - right along the supply chains that end in the Olympic venues. We want as many SMEs as possible to compete for and win work, so they can use the Games as a platform for job creation and sustainable growth.
We also want to see the benefits of the London Games spread right across the UK - so it doesn't matter where in the country you are located. In fact, around 50% of the contracts awarded so far have gone to firms outside the capital.
CompeteFor.com
Details of the business opportunities that are available can be found on the CompeteFor.com website. It's a web portal open to all companies, backed by a telephone helpline, and completely free to use.
But it's not just about bidding for contracts advertised on the site. It is also about being entrepreneurial and finding your own Games opportunity.
That could be anything - from offering an interesting tourism experience for visitors, to supplying food, to providing infrastructure for venues and training camps. Or you may simply use the games to do something different in your business.
Analysis of the companies using the CompeteFor site suggests that many are using the Olympics to spur their own growth - 40% say they have invested in their companies since their registration.
And it is worth remembering that firms can use their experience with the London Olympics as a springboard into new markets overseas.
Major international events, whether sporting or cultural, are now a regular fixture in the calendar. The 2014 Winter Olympics in Sochi, Russia, and the 2016 Games in Rio de Janeiro, are expected to be worth up to $60 billion in new business.
Cutting your teeth with London 2012 is an excellent way of getting in the running for future contracts.
UK Trade and Investment
UK Trade and Investment, is helping British firms - especially small firms - to win a share of the business that's up for grabs.
Through its Host 2 Host programme, UKTI is forging links with other Olympic host cities and helping companies tap into them to nurture new commercial relationships.
But of course support from Government is only one part of the picture here. Even more important to a business wanting to win new work and expand is to learn from others who have been there and done it themselves. People who really understand the opportunities and pitfalls that come with striking out on your own.
Business networks, mentoring schemes - and events like this one today - are excellent ways of tapping into the vast reservoir of knowledge and expertise that exists among fellow business men and women.
And I don't just mean the people on the platform who are here to speak - I mean all of you in the audience. There is a huge amount that you can learn from one another.
There are small companies in the audience who have won Olympic business and seeing significant growth as a result.
Golden Bear, a West Midlands company supplying the Mascots for 2012, are expecting to quadruple their turnover up to 2012 and increase their workforce by as much as 33%.
So go and talk to David Wheeldon, Golden Bear's owner. Who better to give advice than someone who has first hand experience?
Conclusion
I am delighted that our three Games sponsors - BT, Deloitte and Lloyds TSB - have agreed to take part in a series of events like this one, around the country, in the months ahead.
It means that hundreds more companies will have the chance to take advantage of the wealth of business opportunities generated by London 2012, and use them to power their growth and expansion and growth in the years ahead.
Thank you.
Published 2 November 2010