Justine Greening: Education speech at Mulberry School for Girls
The International Development Secretary talks about the importance of education and welcomes First Lady Michelle Obama to London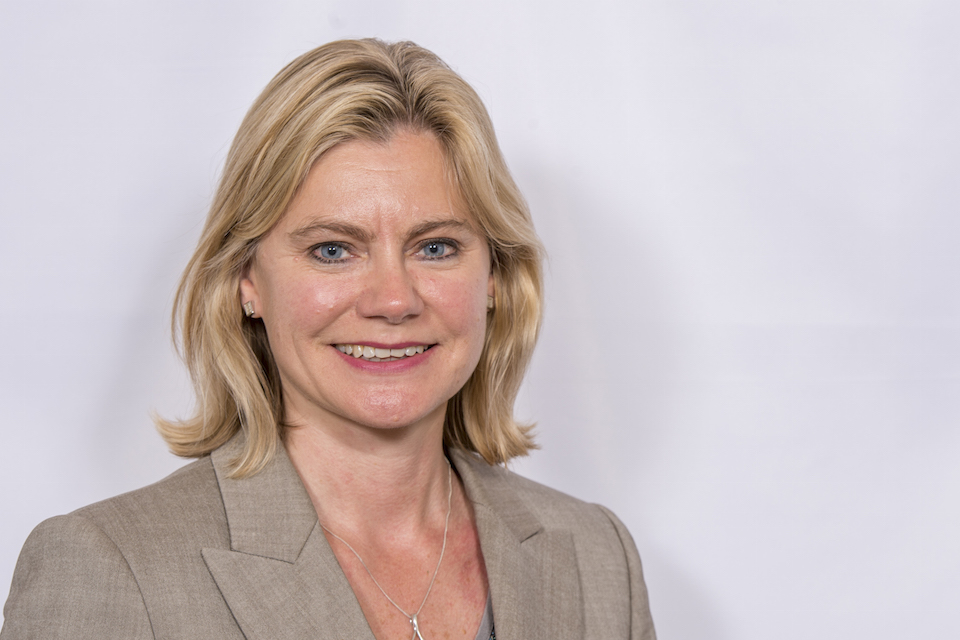 Introduction
It's great to be here at your school today.
I never thought when I was growing up in Rotherham and attending my local comprehensive school, that I would find one day find myself the Secretary of State for International Development.
I got into politics because I believe that - wherever they're from – it's people who can change things for the better – for themselves, for their country, for the whole world.
But to do that you need an education. I wouldn't be here talking to you today as the Secretary of State for International Development, if I'd never had the chance to go to school and learn.
But here's the tragedy: there are millions children in the world who have never been to school – not for a single day. Many millions more will make it to primary school but not to a secondary school like this one – they'll never learn to read and write.
Sometimes this is because of where they are – many of these children live in a country where there's constant war and violence.
Sometimes it's because of who they are. There are places all over the world where children aren't sent to school just because they're girls.
Helping girls and boys go to school
The good news is countries like UK and America are doing some vital work helping more girls, and boys, go to school and stay in school and learn.
My Department for International Development is on track to support 11 million girls and boys to go to school. We're training teachers, building classrooms and providing the poorest girls and boys with scholarships that pay for school fees and textbooks.
And we're also committing to continue supporting 11 million through school over the next five years.
But we know there's still a long way to go.
Over 60 million girls should be in school but aren't.
And that's why Michelle Obama is here in Britain to talk about how we can do even more together. Today Britain and America are announcing a new education programme in the Democratic Republic of Congo – a country that has endured war, disease and suffering for well over a decade. This will help around half a million children get a primary school education and help almost 1.4million girls and boys learn to read.
Call to action
And we all need to play our part if we want to change that – Britain, the US, fantastic organisations like the Global Partnership on Education and you.
Some of you may be aware of the war going on in Syria that's caused millions of Syrians to flee their home country. I've visited Syrian refugee camps in Lebanon and met Syrian children who've lost their homes, schools and sometimes their families – and one of the things many of them have told me is how much they fear being forgotten by the rest of the world.
In a place like the Democratic Republic of Congo or a Syrian refugee camp, so many girls and boys don't have a voice but you do – you can stand up for what you believe in by talking about it, tweeting about it, posting on Facebook. You can campaign on behalf of children your age all around the world.
I got involved in politics because I believe people can change things for the better and change starts by people taking a stand and showing that they care.
So I hope today will inspire you to be one of those people who change things.
You have the power to help build a world where no matter where you are or who you are, you get an education and a chance to live up to your potential.
You have the power to change things for the better.
When we ran Girl Summit last year the most powerful voices were young people speaking on behalf of young people. We need people like you.
Published 16 June 2015