Speech
James Brokenshire speech to the HASC International Conference
Speech given by James Brokenshire on 23 October 2014 on Student Visas at Regent's University.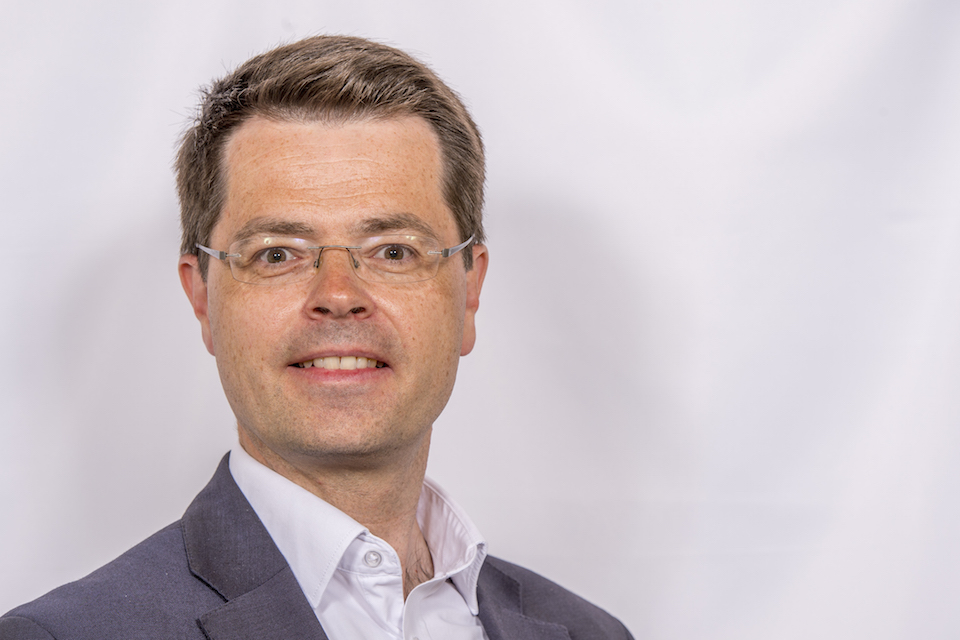 Thank you. It is a pleasure to be here today to talk about the UK's excellent offer to international students.
I know that is something which this distinguished audience feels as passionately about as the government does.
I would like to extend special thanks to Regent's University London for hosting the event. It is difficult to think of a better venue for this conference than an institution that began life as a college for American students on a Study Abroad programme, and now boasts a predominantly international student body drawn from around 140 countries across the world.
Today, I would like to describe the steps that we have taken to continue to attract talented international students to the UK's world leading institutions, whilst at the same time tackling abuse of the immigration system which can harm the reputation of our education sector as a whole.
Myth busting
Let me begin by addressing some misconceptions.
Too frequently, the government's net migration target is dragged into the discussion on student visas. Let me be clear – there is no cap on the number of international students who can study in the UK. I will not tire of saying this. There is nothing to stop institutions from growing their overseas student numbers in a sustainable way, and there is no barrier to studying in the UK.
Too often, we hear that international students are not immigrants and should not be counted in migration figures. The Office for National Statistics uses the United Nations definition of net migration – and includes students just like the US, just like Canada, and just like Australia. And it is right that countries do so. All immigrants who are in the UK have an impact on our communities, on our infrastructure and on our public services. This includes students – particularly when you consider that in the last year, while 124,000 non-EU students came to Britain to stay for more than 12 months, the ONS estimates that around 50,000 left the country. However, we want to continue to make a positive offer to students from around the world.
And our offer is a significant one. Put simply, we welcome all international students who can secure a place at a bona fide institution, who can speak English, and who have sufficient funds to support themselves.
I believe that any misconceptions about that offer abroad can – and should – be challenged and corrected by the education sector and the government working together to promote the strength of our offer to students worldwide.
System we inherited
In the past, we have all been let down by those who have exploited the immigration system. The system we inherited was weak and open to widespread abuse. Bogus colleges were flourishing up and down the country – set up as moneymaking scams to cheat genuine students, or to facilitate the entry of bogus students into the UK and into low or unskilled work. The National Audit Office estimates that there may have been up to 50,000 bogus students entering the UK in 2009/10.
This is why this government had to take action in this area. To protect genuine students from exploitation, maintain the world-leading reputation of the UK's education sector, and to tackle abuse of our immigration system.
Let me take you through some of the main changes we have made during this Parliament.
Tackling bogus colleges
Genuine students make a significant investment to come to this country in good faith, attracted by the quality and reputation of a UK education. We have introduced changes that give these students a better deal – increasing protection from poor quality colleges and substandard education – whilst preventing bogus students from entering the UK, by clamping down on institutions that have been selling immigration rather than education.
A key weakness in the old system was the lack of regulation of private providers. So, we asked the Quality Assurance Agency and the Independent Schools Inspectorate to extend their inspections to them. Now, all institutions are assessed for educational quality as well as immigration compliance. As a result, we have been able to remove more than 750 bogus colleges from the register of those who are able to bring international students into the UK. This is good news for genuine students and good news for the reputation of our education sector.
However, we must keep reviewing our rules and practices to keep pace with those who seek to cheat our system. This is not simply the responsibility of the government, but the responsibility of any institution that wishes to sponsor international students. Our sponsorship system is based on the principle that those who benefit directly from immigration should help to prevent the immigration system being abused. In any event, it is perfectly reasonable to ask sponsors to check that a student is genuine before offering them a place. They owe it to their institution, the wider education sector, and the UK as a whole.
This is why we will be reducing the permitted visa refusal rate from 20% to 10% from 1 November. This reduction will place an incentive on all institutions to conduct basic checks on applicants before offering them a place. And, if we refuse student visas to 1 in 10 of a sponsor's prospective students, they will lose the ability to recruit students from abroad. We are not trying to catch institutions out. We are trying to ensure that they do their bit. And we will help them understand and fulfil their responsibilities as sponsors – through the premium customer service for Tier 4 sponsors, the dedicated Higher Education Assurance Team, the Higher Education Co-regulation Steering Group and our ongoing dialogue with Universities UK and others in the education sector.
Tackling bogus students
We have not just focused on sponsors. We have also tackled the steady stream of bogus students coming to work in the UK by removing or restricting the right to work whilst studying, creating some basic minimum standards for student visas and introducing credibility interviews.
These were sensible, long overdue reforms that have strengthened our student visa regime. After all, I'm sure everyone here today would expect a student to have an appropriate level of English in order to be able to follow a course at a UK institution. You would expect a student to hold sufficient funds so that they could support themselves whilst studying here. And, where a student wishes to extend their studies in the UK, you would expect them to be able to demonstrate academic progression.
Offer to genuine students
Whilst some of our reforms have been targeted at areas with high levels of abuse, other reforms have simplified the student visa process. We have made it easier for some students to meet procedural requirements for a student visa. And, earlier this week, we introduced a new system for international students seeking to extend their studies in the UK, so that where a mistake might have been made in processing their application, they can request an administrative review rather than rely on the old appeals system, and they will receive a decision in 28 days rather than having to wait for 12 weeks.
Of course, I cannot talk about our excellent offer to international students without mentioning post-study work. The old Tier 1 (Post Study Work) visa gave international students unconditional access to the UK labour market for two years, allowing them to take low or unskilled jobs. In 2009, over 38,000 graduates were given post-study work visas. This was absurdly generous at a time of high unemployment amongst UK graduates.
In April 2012, we closed this route. But this did not spell the end of post-study work in the UK. Instead of giving everyone the right to stay for two years – regardless of whether or not they have a job – we tightened the system so that only those with a graduate-level job can stay. Those who are wanted by British employers, not just those who want to stay in the UK.
Students are given four months at the end of their course that they can use to search for a graduate-level job with a graduate salary at a company that has a Tier 2 licence. These students do not count towards the annual Tier 2 limit of 20,700 places, and they do not have to wait for a resident labour market test to be conducted by the employer.
That is not all. We have doubled the number of places on the Graduate Entrepreneur scheme to 2,000, and created a new visa for graduates wishing to undertake a corporate internship, or professional training related to their degree. We also allow all completing PhD students to stay in the UK for an additional year to work, gain experience in their chosen field, or set up as an entrepreneur.
Collectively, these measures and initiatives demonstrate the UK's excellent offer, and show that the brightest and the best students are welcome to remain in the UK.
Evidence that our reforms are working
I would like to thank everyone in this room who has played their part in these long overdue reforms to cut abuse and protect our education sector as well as our immigration system.
And, for those who wish to play by the rules – and, that is, of course, the vast majority – the UK is enthusiastically open. Once again, I remind everyone here that there is no cap on the number of genuine students who can come to the UK. And that is borne out by what we are seeing. Statistics show that the number of visa applications from international students wishing to attend our universities has increased under this government. Visa applications from university students increased by 17% between 2010 and 2013, and they continue to rise.
With so many world class universities, it is not surprising that talented students from around the world continue to flock here. We remain the second most popular destination in the world for international students. The latest visa figures show a 5% increase in the number of university student visa applications, including a rise of 8% for those with places at Russell Group universities, in the past year. By contrast, applications from those with places at further education colleges, where much of the abuse has been concentrated in the past, continue to fall, with visa applications down by 25%. This shows that our targeted reforms are working – they are not deterring genuine students, just the bogus ones.
Over the same period, we have seen strong growth in the number of student visas granted in countries such as China – up by 7%, Malaysia – up by 23%, and Brazil – up by a staggering 115%, while the number of student visitor visas issued has also increased by 8%.
There has been much coverage and commentary recently on the fall in enrolments from Indian students to UK institutions – and the finger has been pointed at our immigration system. Let me ask you this – how can this decrease be the result of our immigration reforms, when that same policy has overseen almost a doubling of Chinese student numbers over the last five years?
It is important to ensure the figures regarding Indian students are put in the correct context. The fall in higher education enrolments from Indian students has also been seen in the USA (down by 6%) and in Australia (down by 40%) over the last five years. And whilst there has been a decrease, this follows a period of substantial growth – the number of Indian students entering the UK doubled between 2008 and 2009.
Falling numbers of non-EU students
Let me turn to the falling number of non-EU students. Some people have alleged that by driving out immigration abuse, our reforms have hampered international student recruitment to universities. The evidence does not support this.
First and foremost, whilst enrolment data produced by the Higher Education Statistics Agency does show that non-EU entrants decreased by less than 1% in 2011/12 and by 1% in 2012/13, much greater decreases were seen for UK entrants (3% and 15%) and EU entrants (1% and 13%) over both these years. So, the fall is part of a wider trend facing our universities.
Second, data from the Higher Education Funding Council for England shows that between 2012/13 and 2013/14 non-EU full-time undergraduate entrants to the higher education sector have increased by 3%, and non-EU students on full-time postgraduate taught and research courses have also increased between over the same period by 1% and 5% respectively.
This hardly reflects the false picture that is being painted of plummeting numbers of non-EU university students. And, this fiction is damaging – to the education sector and to the UK.
Promoting our message
So I will not talk down the UK's welcome, or its offer to international students.
I am sure that we all agree that international students make an important contribution to the UK, and to making our education system one of the best in the world. They help domestic students develop international awareness, they can improve the UK's research capabilities, and, in today's global economy, the brightest and best minds from across the world can help us retain our competitive edge.
This government's approach strikes the right balance between attracting the brightest and best, and preventing abuse of the student visa route. We take every opportunity to explain that we remain open to genuine international students, and that we have an excellent offer to incentivise the most talented to stay in the UK. The Prime Minister did precisely this during his visit to India earlier this year. And I made it abundantly clear during my recent trip to China.
I'm sure all of you will also be keen to do what you can to challenge these myths and misconceptions too.
But there is more to do..
There is always more that we can all do.
The government will continue to do all that it can to sell the UK's offer. And we will not hesitate to act where there is abuse.
Earlier this year, I made a statement to Parliament about the criminality and abuse that had been uncovered in relation to falsified English language tests, and the steps that we are taking to address this. This includes a review of London sub-campuses, and I look forward to the Quality Assurance Agency's report on this in the coming weeks.
It underlines the importance of remaining vigilant and responsive.
We are not just alive to abuse, but to the changing nature of the education sector, and the needs of our economy. The Francis Crick Institute is a good example of this. When we heard that our rules on work placements could hamper research at the Institute, we decided to change the rules for this institution. Now, when the Institute opens, international students will be free to conduct ground-breaking research across a range of scientific disciplines. I look forward to the Institute's discoveries being turned swiftly into treatments for patients up and down the country.
This is a partnership. One where we have shared responsibilities to meet our shared objectives.
We are working hard to fix the immigration system, protect genuine students and promote the UK's education sector. These are objectives which I'm sure we all share – and I welcome your continued support as we work to achieve them.
Published 24 October 2014