Speech
Intellectual property enforcement
Speech by Baroness Neville-Rolfe to the Anti-Counterfeiting Group on funding for the City of London Police Intellectual Property Crime Unit.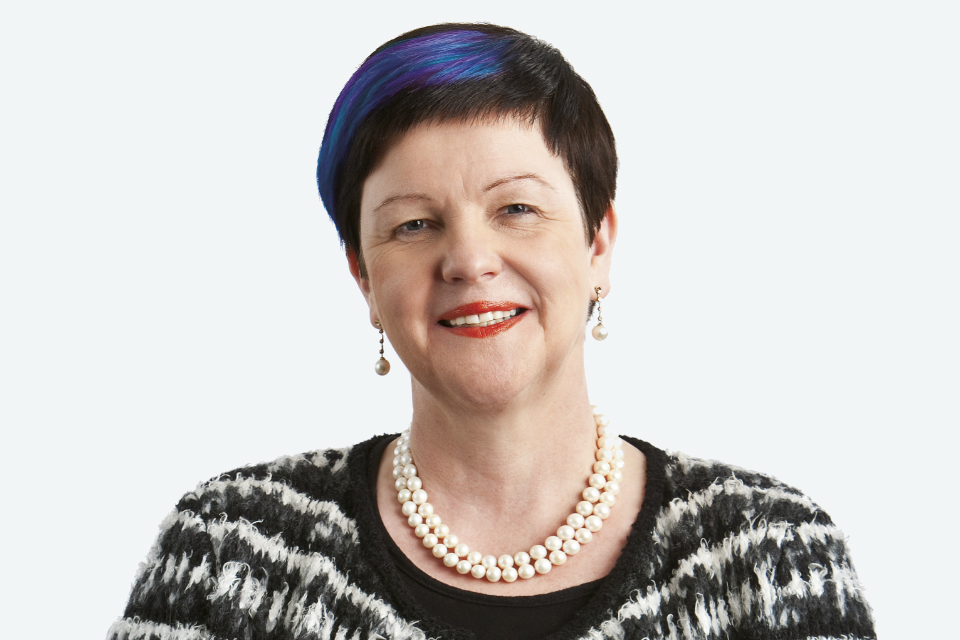 Good morning ladies and gentlemen, and thank you for inviting me to speak at your autumn conference.
It really is a pleasure for me to be here today. I've been Minister for Intellectual Property for about 4 months and during this time I've heard a lot about the challenges faced by IP rights holders, both in the UK and of course overseas.
This morning I'd like to briefly tell you my views on the IP enforcement landscape in the UK - I've an important announcement to make – and I'd like to end by presenting a challenge to you and your members.
I believe the government has made great progress in improving the IP rights protection framework in the past 4 years, although of course we face many challenges going forward, not least from the changing behaviour of consumers, suppliers and criminals, as they enthusiastically embrace the digital world.
As some of you might know, I spent fifteen and a half years working in business for a number of brands, before I joined the House of Lords in 2013. Consumer businesses are all about providing the right products, service and branding, at the right price for your customers. Having the protection of a trade mark is an essential part of that process.
The importance of IP
I understand how IP has helped turn many great ideas into reality. It allows creators to profit from their hard work – there are of course many British success stories. Think about engineering from Dyson, Jaguar Land Rover and McLaren; designers like Paul Smith, Ted Baker and Mulberry; and not forgetting many of our favourite musicians, authors and artists – the list is endless.
In July this year, I was thrilled to be asked to take on the responsibility of IP Minister. I believe that innovation is crucial to our growing economy – the UK creative industries contribute £71 billion pounds and 1.6 million jobs to the UK economy - and I am acutely aware of the role that IP rights play in protecting these investments and these jobs.
I am a realist, and I doubt everyone here agrees on how counterfeiting and piracy should be tackled; however what's important is that there is a common goal, and that's why successful groups like the Anti-Counterfeiting Group are so important.
City of London Police IP Crime Unit (PIPCU)
I am sure you will agree that we are really taking the fight to the criminals and the government's initial investment in the City of London Police IP Crime Unit (PIPCU) has borne a lot of fruit.
At the end of the financial year they were investigating nearly £29 million of IP crime. That is a huge amount of money. I know of many businesses that would be grateful for a tiny proportion of that, but instead it is lining the pockets of criminals.
PIPCU have had many successes in their first 12 months. Let me take this opportunity to highlight a few:
First, as part of Operation Creative, a number of illegal streaming operations have been removed. As a former director of ITV, I know such services cost the UK television industry millions of pounds.
Second, in partnership with the Anti-Counterfeiting Group, PIPCU have removed 600 traders offering in excess of 1300 listings on Facebook - in what is hoped to be the first of many such exercises aimed at disrupting and dismantling counterfeiting activity on social media.
And, PIPCU have worked with international partners to deliver results. Support from the Chinese helped PIPCU and the National Crime Agency dismantle a Merseyside based suspected criminal group - believed to be importing and selling a wide range of fake fashion goods including cosmetics, sunglasses and handbags. I was in China a few weeks ago leading a mission on IP, and everywhere we went, people were impressed by the PIPCU model.
Here are some numbers for PIPCU's first year of operation – 34 arrests and important prosecutions in the pipeline; £1.29 million worth of suspected fake goods seized and nearly 3,000 illegal websites disrupted.
They have also had over 5 million hits on websites where advertising has been replaced by police banners, warning users that the sites contain illegal or infringing content.
Successes like these and my desire to build on these impressive achievements – is the reason I have fought hard to secure additional funding for the Unit and, today, I am delighted to announce that the government will continue to provide funding for PIPCU for an additional 2 years - until 2017. This is new funding of £3 million.
This important investment, funded by the Intellectual Property Office, will enable the Unit to become truly established. We will be working over the next couple of years to identify a source of long term sustainable funding - at this stage we have not ruled anything out or anything in.
It is clear to me that for Units like PIPCU to be successful, they need strong and lasting partnerships with rights holders and their industry representatives.
The scale and scope of IP Crime at home and abroad means partnerships between industry, law enforcement and government are essential.
Many of you will have attended the International IP Enforcement Summit held in London in the summer - 30 countries were represented, including experts from governments, enforcement authorities and multinational businesses.
There's no doubt that the summit highlighted the challenges we are all facing in tackling global IP crime - whether in reducing the flow of funds to criminals, better customs enforcement at external borders or ensuring that IP rights work in the interest of innovation and economic growth.
However, what gives me great optimism for the future is that summit discussions clearly demonstrated an unremitting desire, by all those that attended, to work together to overcome these challenges.
Of course this isn't just about government and law enforcement. Brand owners and rights holders have an important part to play in protecting their rights. I know you do an enormous amount to protect your brands and I am grateful for the support you give by assisting Border Force officers at postal hubs and by providing intelligence to the IPO and law enforcers.
A challenge
The world is changing. We face more IP crime, more digital services, and more profits are being made online.
So, I would like to present you with a challenge – advertising that appears on illegal websites is the reason many of these sites exist.
Advertising income is their life blood and we need to cut off this source of revenue.
I know you don't want your brands associated with criminality - so I urge you all to ensure your brand advertising does not appear on illegal websites - make sure all those in your advertising supply chain understand the damage these websites cause. Tell them to work with PIPCU, so they sign up and support PIPCU's Infringing Website List.
As one of the first dedicated police IP crime units in the world, PIPCU are bringing energy, innovation and creativity in their approach to tackling IP Crime. I'd encourage you to engage with them. Provide intelligence and evidential packages; work with them in investigations and share knowledge about the threats your members face. They are there to help you protect your rights.
To my mind, the enforcement of rights is as important as our legal framework - something we've done so much to modernise in recent years. Providing more money for PIPCU is important and I'm delighted they will continue their work into 2017.
Together - industry, government and law enforcement will continue to take the fight to IP criminals and I know I can count on your support to make this a success.
Finally, may I thank you again for inviting me to join you this morning and I wish you every success for the rest of the conference.
Published 23 October 2014