Good afternoon. It's great to be here at this celebration of British innovation and the Technology Strategy Board's role in supporting it…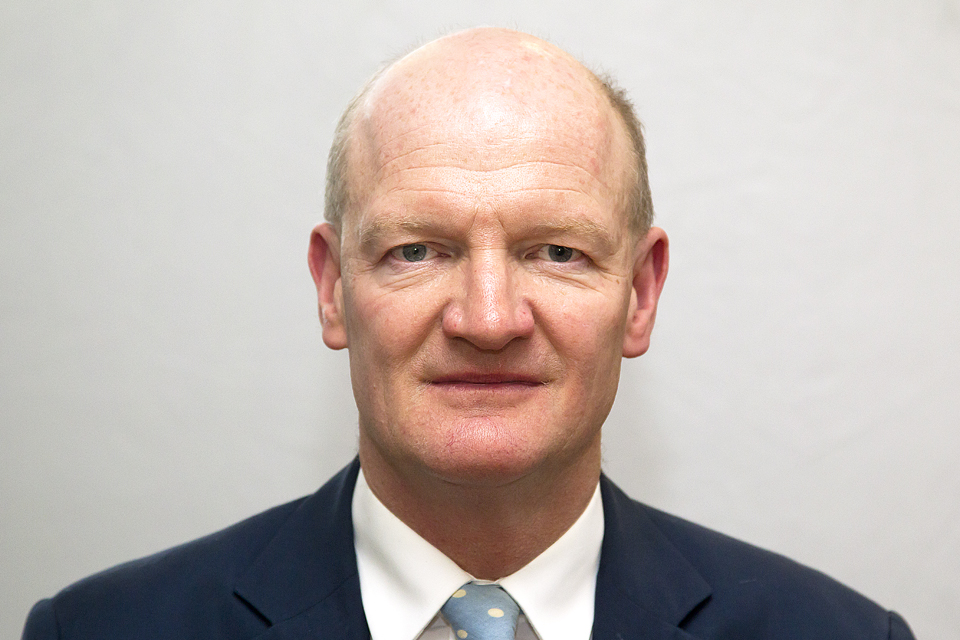 Good afternoon.
It's great to be here at this celebration of British innovation and the Technology Strategy Board's role in supporting it. Your efforts mean that 160 small businesses have received grants to develop new digital technology applications; solutions to sustainable livestock production and crop protection are closer to being realised; visitors to the 2012 Olympics should see fuel-cell powered black cabs on London's streets, whose tail pipes emit nothing but water. And with IC Tomorrow, we have a new demonstrator which enables hardware and software developers - or any company with a new service or business model - to test their ideas and products among British consumers online.
The most compelling argument for innovation, however, is here in physical form, among today's exhibitors. Companies like Novacem, which has developed a carbon-negative cement - absorbing more CO2 during production than is emitted. Companies like Pavegen Systems, a graduate start up, which manufactures a rather special kind of flooring - tread on it and electricity is generated. These are fantastic technologies developed in the UK - imaginative, environmentally friendly, designed for the modern world - and both companies have received TSB support, through R&D grants or its knowledge transfer networks.
TSB activities - whether in support of life sciences, low-carbon transportation or the retrofitting of public housing stock - are central to the task of restoring the UK economy to long-term growth. For too long, our economic growth has been overly dependent on borrowing - government borrowing, household borrowing. We must rebalance: away from consumption and towards investment; away from financial services and towards manufacturing; away from excessive dependence on London and the South East and towards the rest of the country. Future growth has to be driven by business investment; it needs to be export-led. The coalition will set out its thinking on the right environment for growth in a white paper before the end of the year.
We recognise that a broad range of activities come under that rather imprecise label "innovation". It encompasses much more than research and development, vital though that is. Knowledge transfer, design, branding, customer insight all matter. And there is hard evidence which justifies protecting and enhancing our innovative capacity. Despite lower levels of R&D than some think, Britain is an innovative country. We have also taken on board NESTA's findings about the impact of the golden six per cent of high growth UK businesses - invariably more innovative than the norm - which generate half of all new jobs.
And we understand the pace of change these days - the need to be nimble. Herman Hauser, for example, talks about the speed with which people have swapped their cathode ray televisions for LCD screens - and how the latter will inevitably be superseded in short order. We must be able to move on to the next technologies - and accept that they can easily render existing research and existing investment strategies irrelevant.
Innovation in the public sector is also vital. The need to tackle the national debt is forcing tough decisions on all of us. No area of government will be immune from cuts - which is why I support any innovation that can achieve both savings and better services. We know that this is possible. Although the London Borough of Lewisham has reduced its homelessness budget by almost one third, for example, its numbers of priority homeless and families in temporary accommodation have both more than halved.
As we focus on reviving economic growth, the TSB will be the main delivery body for supporting business innovation. Responsibilities previously discharged by the Regional Development Agencies, including all business assistance programmes like "Grant for R&D", will transfer to the TSB from next year - simplifying the way in which companies seek and receive support for technology-based innovation.
We are also studying carefully the excellent reports prepared by Herman Hauser at the behest of the previous government, and by James Dyson for my party, and considering the merits of establishing an elite network of Technology and Innovation Centres, based on international models such as the Fraunhofer Institutes in Germany. These would have to complement existing institutions and focus on sectors where the UK already holds a technological lead and where the market opportunities are promising. Herman Hauser has highlighted such areas as composites and low carbon energy, where we have good prospects in wind and marine, in fuel cells and energy storage. If we can secure public investment for these Centres - and that will depend on the outcome of the spending review - the Technology Strategy Board will oversee their creation, management and long-term funding.
On the demand side, meanwhile, improvements to public sector procurement will dominate our attention. The UK public sector has been spending around £220 billion every year. It must become a more willing and reliable customer of innovative goods and services - in welfare provision, in education, in defence. The coalition is committed to making greater use of the Small Business Research Initiative - directing public money towards firms working on new technologies. With TSB support, over 33 million pounds worth of public sector contracts have gone to SMEs - 45 per cent of them to micro-businesses, the businesses that usually find it hardest to seize such opportunities. Indeed, I previously chaired an SME which succeeded in winning an SBRI contract from a Strategic Health Authority, so I know how effective the scheme can be in galvanising small companies.
You will also recall that, in the Emergency Budget, the Government said it would consult with business ahead of a review of taxation on intellectual property and R&D tax credits - in particular James Dyson's recommendations that they be focused on high-tech companies, start ups and SMEs. The Emergency Budget, of course, included rate cuts and the national insurance contributions holiday for start ups. It remains our aim to create the most competitive corporation tax system in the G20. The R&D tax credit schemes are important to innovative firms of all sizes, and the consultation will follow the spending review.
In the meantime, I'm delighted to announce today that the TSB is set to embark on a new long-term programme of work in the field of stratified medicine.
The global pharmaceutical market is worth more than $700 billion, but it is facing huge challenges. Bringing a single new drug to market nowadays involves screening some 5,000 candidate molecules - just one reason why costs have spiralled towards $1 billion each time. Stratification offers the prospect of developing a greater number of medicines targeted at smaller, specific groups of patients. Because each medicine is likely to be more effective in treating defined groups of patients, they could well attain a higher individual value. Indeed, stratified medicines already on the market - like the breast cancer treatment Herceptin - are generating substantial sales.
The UK has one of the most innovative healthcare industries anywhere. It has developed more than one fifth of the world's top 100 selling medicines. If we can accelerate the development and commercialisation of stratified medicines - tackling the problems associated with our clinical trials process and exploiting the full potential of the NHS - we can not only create an attractive environment for inward investment by global healthcare companies; we can also offer more effective treatments to NHS patients, reducing health service costs as a result.
The stratified medicine innovation platform - like the platforms before it - involves businesses working closely with the Research Councils, government and others. Worth more than £50 million over five years, it will also be focused on opportunities in diagnostics - for while it represents a much smaller market than pharmaceuticals, molecular diagnostics is expected to double in size by 2013. Equally, while only five per cent of the NHS budget is currently spent on diagnosis, this is likely to increase as diagnostics plays a greater role in improving patient outcomes and containing drug costs.
I can further announce that the TSB will launch the first three competitions for R&D funding in this field in January 2011. Backed by the first tranche of investment of more than £11 million from TSB and its partners, they will look at tumour profiling to improve cancer care, biomarkers for more effective drugs, and to developing business models in stratified medicines.
The Medical Research Council, the Department of Health, the National Institute for Health and Clinical Excellence and the Scottish Executive have all come together - along with various businesses - to support this initiative. Cancer Research UK are also on board, and their research programme and clinical data are an important part of the platform. This partnership represents not only the future for innovation policy. It is the Big Society in action.
So while the next few years will be tough - and hard decisions on spending will be announced over the next couple of weeks - we will not be mothballing UK innovation. We will issue a new cross-government innovation strategy in the Spring of next year. The purpose of all this work - of putting the TSB at the heart of a streamlined innovation system - is to make private-sector-led, investment-driven growth the defining feature of our economy.
Published 12 October 2010