Oral statement to Parliament
Improving Britain's Competitiveness
Introduction Good morning. I am delighted to be here. Today, we are meeting to discuss how to make the UK more competitive. This is a key…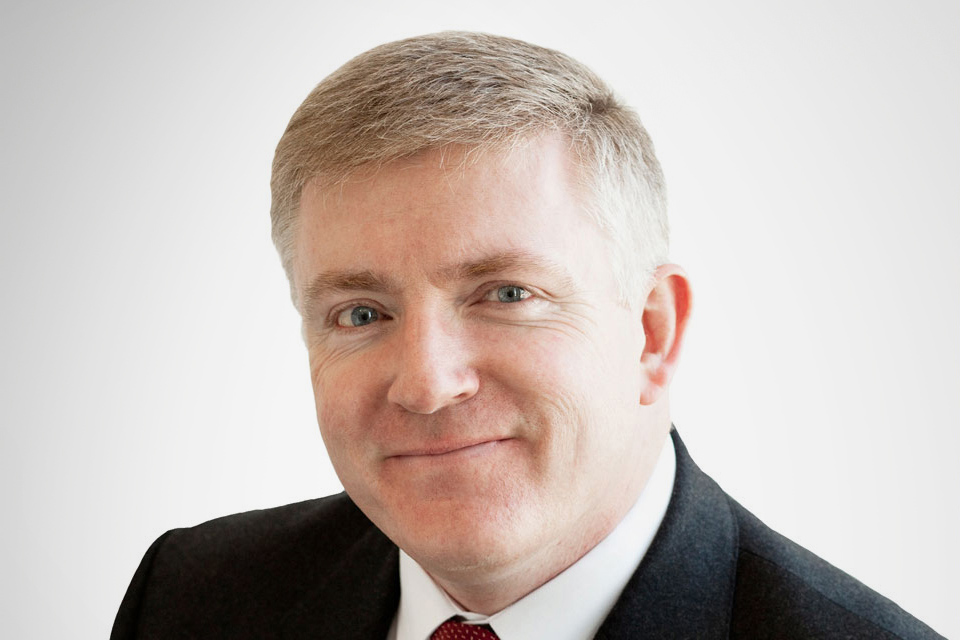 Introduction
Good morning. I am delighted to be here.
Today, we are meeting to discuss how to make the UK more competitive. This is a key priority for the Coalition Government. Open, competitive markets need clear rules. And that means proportionate and effective regulation.
So I want to take this opportunity to say that getting regulation right, matters. Indeed, in some emerging markets, well crafted regulations can create new market opportunities, especially where technology is concerned.
However, as a former businessman, I also know how bad regulation chokes innovation and stifles economic growth. It has become a huge problem, especially for small businesses, and as a Government we are determined to tackle it.
In doing so, we will free up both time and money for businesses, setting them free to create the sustainable economic growth that our country needs.
Yesterday the Chancellor set out robust plans, in the Comprehensive Spending Review, to eliminate this country's record deficit and generate long-term economic growth in every part of the country.
A smarter system of regulation, that responds to risk without restricting innovation, is an essential part of our plans.
Deregulation as the norm
In recent years there has been an increasing rush to regulate, whenever a new problem has arisen. Under the previous administration this rose to the equivalent of 14 new regulations per working day. Our aim is nothing less than to change that prevailing culture. It is time for a new approach.
One which permits intervention only when it is really necessary. One that considers all the alternatives to regulation. And one that sees statutory regulation as the last resort, not the first option.
A recent example of this new approach is the review of Health and Safety conducted by Lord Young.
His report, 'Common Sense, Common Safety', sets out practical recommendations for cutting the burdens on business, tackling the growing compensation culture, and promoting professional standards in regulation - without compromising public safety.
We have accepted Lord Young's measures in full, and are now working to put them into practice.
The new regulatory framework
From the beginning of September, we have adopted a 'one in, one out' system of control for new regulations. So, before a Minister can introduce a new regulation, he or she must first examine the costs to business and charities and identify a corresponding cut to existing regulations.
This means we can first cap, and then start to cut, the cumulative burden of regulation.
The Reducing Regulation Cabinet Committee - of which I am a member and which Vince Cable chairs - will have to scrutinise and clear any proposed new rules. And, as the name of the committee suggests, we will always look for alternatives. So any proposals will need to be backed by compelling evidence.
Our committee will also be given independent expert advice by the Regulatory Policy Committee, which has been asked to play a bigger role. In particular, its members will carefully consider all Impact Assessments to ensure they are credible and robust.
Finally, we intend to put an end to the practice of gold-plating European Union regulations. Ministers will engage earlier in the policy process in the EU, and aim to embed the principles of smart regulation within the policies of the European Commission, Parliament and Council. And, where new rules are brought in, we will act to ensure that we do not put businesses in Britain at a competitive disadvantage.
Together, these measures will begin the process of changing, not just a few regulations, but the very culture of Whitehall.
Clearly this task will not be completed overnight or even within a year.
But we are determined to get this right - because it directly affects our future economic competitiveness.
Role of local regulation
And this is just as true at the local level. The need to cut through unnecessary red tape and bureaucracy applies as much to Town Halls as it does to Whitehall.
Local authorities play a critical role in enforcing regulation in our communities, so they are vital partners as we find new ways to combine public protection with business growth.
I know that the Local Better Regulation Office is committed to this shared enterprise.
So I am pleased today to launch a report that draws together the views of business on inspection, enforcement and the regulatory culture.
The report, 'From the Business End of the Telescope - Perspectives on Local Regulation and Enforcement', is the result of the LBRO's work with groups representing 500,000 businesses, both small and large.
I hope its deregulatory proposals will be an inspiration to regulators across the country.
An obvious place to start is tackling the problem of a rigid, tick-box approach to regulation. Some regulators have made good progress in this area, but much remains to be done.
Intrusive monitoring of compliant businesses is a waste of resources for regulators, and inhibits law-abiding companies from creating the wealth and jobs on which the rest of us rely.
We need to start doing things differently and move towards a genuinely risk-based regime, based on pragmatism, competence and trust. One that focuses resources on the small minority of rogue companies not playing by the rules.
That's why I want to see co-regulatory approaches being developed between local councils and the businesses they regulate.
That could mean recognising the independent audit and certification schemes that many companies already use for quality assurance - ensuring statutory inspection doesn't duplicate this work.
Co-regulation also means being more ambitious - giving industries explicit responsibility for some aspects of inspection and enforcement, perhaps through the use of professional standards.
Local innovation and collaboration are the keys to combining legitimate public protection with the freedom to generate economic growth.
That's one of the reasons we are encouraging local businesses and councils to set up Local Enterprise Partnerships.
LEPs will have the flexibility to focus on all the issues relating to growth in an area - and the local regulatory environment is clearly one of them. They will provide the local accountability, and the sense of shared purpose, that is at the heart of the Government's localism agenda.
I believe that encouraging regulators and businesses to work in partnership to achieve joint objectives has to be the way forward.
Primary Authority
That is why I am keen to see a major expansion of the Primary Authority scheme.
Effective local regulation requires confidence and mutual trust. Businesses must be able to rely on the advice and guidance received from local authorities.
For businesses that trade across the country, inconsistent regulation can be a real problem, costing time and money.
By tackling this problem, the Primary Authority scheme boosts confidence and trust between businesses and regulators. It reduces risk, reduces the cost of compliance and reduces the cost of failure.
There are now 410 partnerships covering over 29,000 premises nationwide.
And I am delighted to announce that a further six have today signed up to the scheme. The partnerships are between:
The Co-operative Group & Manchester City Council;
Sainsbury's & Cherwell District Council and Oxfordshire County Council;
Wetherspoons & Reading Borough Council;
Tesco & Dacorum Borough Council and Hertfordshire County Council;
Go Ape & Cheshire West and Chester Council; and
Status International & the West Yorkshire Trading Standards Service.
I am really pleased with the progress we are making in this area, and I am confident we will see many more agreements. Indeed, following Lord Young's report, I have asked the LBRO and the Health and Safety Executive to work together, to ensure inspection plans help reduce the burdens on business.
In the months ahead, I also want to explore how the scheme can be adapted to ease the bureaucratic burdens on small businesses, which feel the weight of unnecessary regulation more than most.
The Big Society
Initiatives such as the Primary Authority scheme are an opportunity to draw new lines of responsibility between the state, the citizen and the business community. This is the Big Society in action.
The management of public risk ought not to be the sole responsibility of the state. To be sustainable and effective, it has to be a shared enterprise based on agreement between Government, business and individuals.
Of course, there are areas where Government must guarantee the standards and protection that the public are entitled to expect.
But there will also be many areas where risks can be better managed by being shared, and where the state can stop interfering and pretending it always knows best.
Conclusion
I believe this new approach is essential if we are to renew our economy and secure growth for the long term.
That's why we as a Government are committed:
One, to cutting through the unnecessary red tape and bureaucracy that already exists.
Two, to enforcing the 'one in, one out' system rigorously and agreeing to new rules only when they are proved necessary.
And three, to replacing tick-box enforcement with a new partnership between local regulators and local businesses.
For too long regulation has been the easy option, the first option. From now on, we must all strive to make sure it becomes the last resort.
Thank you.
Published 21 October 2010