Housing design awards 2010
Draft text of the speech - may differ from the delivered version. Introduction Thank you Gareth [Capner] for that introduction and whilst…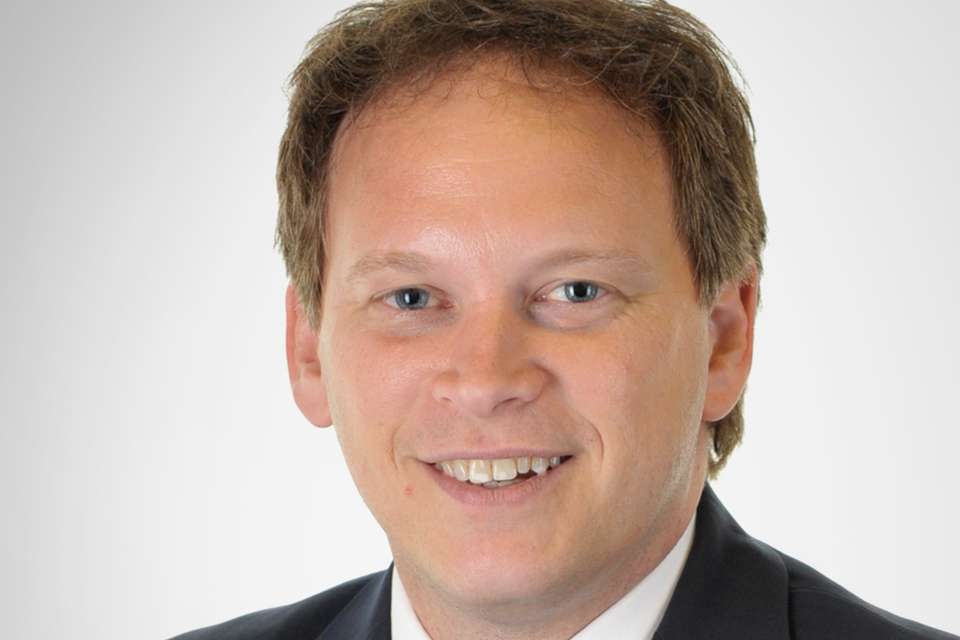 ---
Draft text of the speech - may differ from the delivered version.
Introduction
Thank you Gareth [Capner] for that introduction and whilst I'm at it I'd also like to thank David [Birkbeck] for organising this event.
I know that some of you are on tenterhooks to see who will receive the award for the overall winner. I promise I will keep this short but a little bit more anticipation may well sweeten the prize.
Importance of design
When I was shadow housing minister I asked RIBA to host a speech I made to stress the importance I place on design. Of course many of you have been calling for a greater emphasis on design for all of your professional lives. Organisations like RIBA, and CABE have supported you and others in making the case to the previous Government. And progress has been made. These awards demonstrate that.
I wanted to come today to emphasise that the new Government sees design as a key priority.
The very first visit I chose to make as Minister for Housing and Local Government was to start a new development called the Triangle in Swindon. A development by TV's Kevin McCloud. I wanted to send a strong signal that even in these straitened times… we still need grand designs. I am pleased to see that the judges of these awards were as impressed as me.
The very best is on show here today. And as I have travelled the country as Shadow Housing Minister over the past few years I have visited countless examples of inspiring design.
Costs
Great design lifts the spirit and doesn't need to cost the earth - in both senses!
I am impressed by the way in which the industry has responded to new challenges of climate change.
But I also know that good design doesn't have to cost the earth. [Political content removed]. Many of you have already been squeezing budgets and doing more for less. And you and I know that great design is inexpensive compared to overall project budgets. It is not solely a matter of how much is spent on design… it's whether it's good or bad.
Community
And yet despite all the positive developments, I still don't think enough is always done to make sure that it's the community which feels the benefit. Read my speech to RIBA to find out about my experiences in Brent as a young politician canvassing residents in some disgusting tower blocks. They had been built as heaven in the sky - but had become hell on earth.
Frankly, too many of our fellow citizens are condemned to live in the broken dreams of your predecessors. Places built with the very best of intentions but resulting in the very worst for residents. Lessons have been learnt and I know that you share my enthusiasm for change.
How?
Well together, we will give people power to make decisions about their own communities. Rather than being told what will be built and where… residents of villages, towns and cities will be able to develop their own communities. We will replace central targets with powerful financial incentives that will mean people will better welcome homes in their communities.
I'm going to release control - and when I do, I know an extraordinary thing will happen….
Rather than resist being told what to build and where… people will begin to embrace new developments. They'll seize the opportunity provided by our plans which include Local Housing Trusts - meaning that rural areas can actually grant themselves planning permission, where there is overwhelming local support.
And they will demand that these new homes are well designed. And when that works… the community will want to give designers and architects prizes for having improved their quality of life.
Conclusion
And today, I'd like to give out an award to…
But before I announce the overall winner I'd just like to take this opportunity to thank all of you who have worked so hard on all of the schemes that have been recognised today. I am particularly pleased that respect for community was a key feature of many of this year's winners and in particular the overall winner. This meant that the existing local community was at peace with the new one. And people welcomed the exceptional design of the 400 new homes.
The design, part of a larger development, evolved through community workshops. A model of the way that we see good design and community involvement working in the future.
I am pleased to announce that the overall winner is… Icon in Street, Somerset.
Please come and collect your award - Well done!
Published 8 July 2010