Speech
Her Majesty Queen Elizabeth II visits the Foreign Office
The Foreign Secretary William Hague welcomed Her Majesty Queen Elizabeth II to the Foreign Office.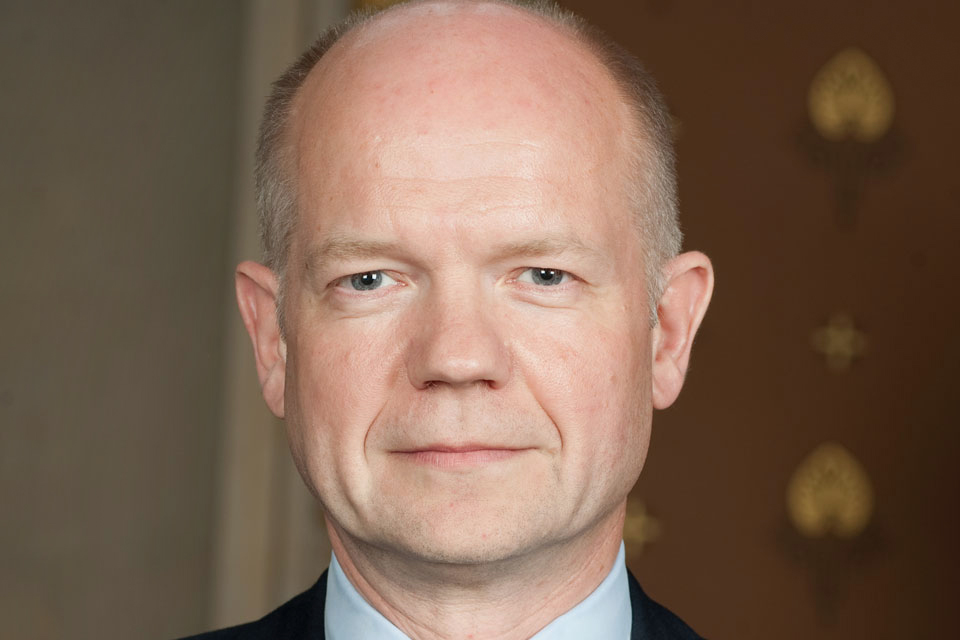 The Foreign Secretary announced that an area in the British Antarctic Territory has been named Queen Elizabeth Land.
He said:
"Your Majesty, we are all delighted to welcome you to the Foreign and Commonwealth Office for the final event of your Diamond Jubilee.
"In a year in which millions of British people have been able to see you and cheer you, we are truly honoured here in the Foreign and Commonwealth Office to have you here with us and to take our part in closing this magnificent period of celebration.
"It is an opportunity for everyone here to show how proud they are to serve in your Majesty's Diplomatic Service and in the Home Civil Service.
"And there are over 10,000 British and locally-engaged staff in our Embassies and High Commissions abroad who will be equally inspired by your visit.
"You embody a life of service to our country, and a lifetime of diplomacy.
"You have made over 260 official visits to 116 different countries:
"Promoting reconciliation, as you did on your visit to West Germany in 1965, and to Japan in 1975;
"Giving encouragement to nations after profound change, such as your visit to Russia in 1994 and to South Africa in 1995;
"Helping to heal the wounds of history and to make peace irreversible, as I saw myself during your truly historic State Visit to Ireland last year; And all the time steadfastly uniting the Commonwealth.
"You have advanced ideals of peace, friendship, freedom and tolerance, and given on each occasion an immeasurable boost to our country's reputation overseas.
"We are deeply grateful to you, and to the 11 members of the Royal Family who have travelled to 29 countries and territories for your Diamond Jubilee.
"Your Majesty, I am conscious that I am your twenty-second Secretary of State for Foreign and Commonwealth Affairs.
"Your wisdom and experience are an inspiration to all of us.
"We are striving for excellence in all that we do in the Foreign and Commonwealth Office.
"Our goal is to be the best Diplomatic Service in the world: helping British people overseas, supporting our economy, keeping our country secure, and upholding freedom and human rights at all times. We do this with your example always before us.
"Today we are renaming in your honour the newly-restored old Home Office Library, which now houses our historians and the Knowledge and Information Management team, which will be called the Diamond Jubilee Library.
"And I am delighted to announce that as a mark of our country's gratitude to you, an area of the Antarctic 437,000 square kilometres in size, nearly twice the size of the United Kingdom and more than a third of the whole land mass of the British Antarctic Territory, will be given a name for the very first time. From today, in your honour, it will be forever known as Queen Elizabeth Land.
"Your Majesty, we are proud to serve a Queen who has achieved so much for our nation and who embodies the ideals of public service that we cherish.
"So we thank you for your visit; for this proud and happy occasion that we will all remember for the rest of our lives, and which will be recorded for our successors in the plaque you are unveiling today.
"I thank everyone here and all the staff of Foreign and Commonwealth Office, all over the world for all their hard work on behalf of our country.
"And now your Majesty to commemorate your visit today I invite you to unveil the plaque marking your Diamond Jubilee Year."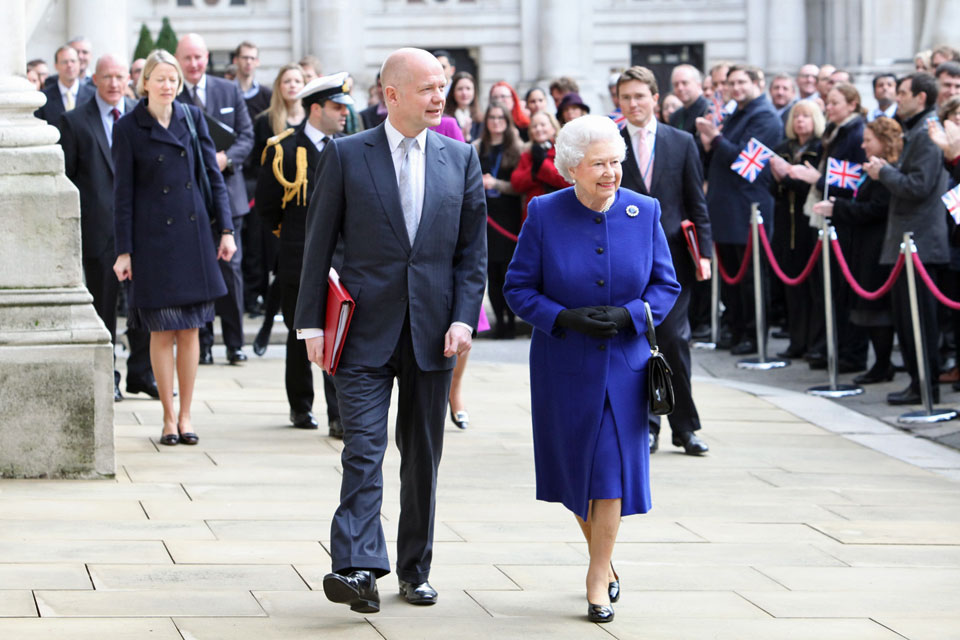 Further Information
Read more about Queen Elizabeth Land
Published 18 December 2012