Helping the high street recover after the riots
Transcript of the speech as delivered. This summer's riots were sad and sorry and shameful. Businesses went up in smoke after generations…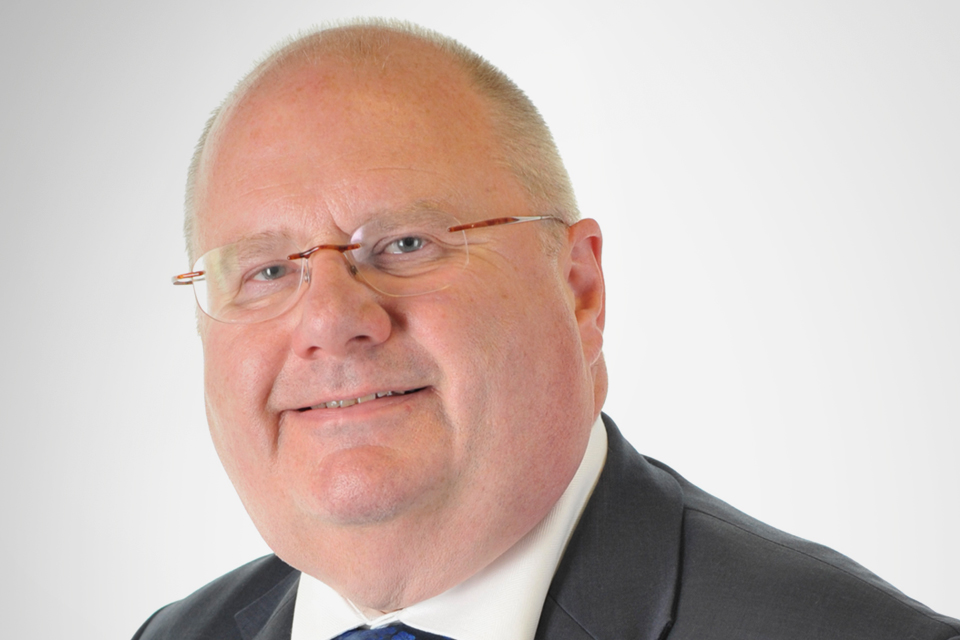 ---
Transcript of the speech as delivered.
This summer's riots were sad and sorry and shameful.
Businesses went up in smoke after generations serving their community.
Thugs looted and stole as if they had not a care in the world.
And a tiny minority made normal people feel frightened in their own beds.
Utterly disgraceful. Utterly unacceptable.
I was talking to David Lammy yesterday, the MP for Tottenham, who told me a chilling story about Comet, a key retailer in his constituency. In the days after the riot, when the store had re-opened, people were coming in and telling that staff that they would "be back"; that it would happen again.
And the scale of it.
Between the sixth and the eleventh of August, two thousand businesses were affected.
Over one hundred and fifty families had to leave their homes.
By the end of September, nearly four thousand seven hundred arrests had been made.
As we speak, arrests continue as police go through CCTV footage.
I never, you never, communities, families and decent people never want to see the like again.
Compassion has to be part of the response.
Understanding how a young person - uneducated, unemployed - could come to think it's acceptable to trash their own high street, and make their neighbours' lives misery, has to be part of the response.
But to explain is not to excuse.
And we're talking about violence and thuggery that is far, far beyond the pale.
So the Government has made it clear: The courts have our full backing to do whatever it takes to bring those responsible to justice.
"Everyone else was doing it" is no excuse.
If you mugged;
If you looted;
If you threatened people's livelihoods and their safety;
We're going to get you.
We all watched those shameful scenes with a heavy heart.
But enormous thanks needs to go to you and gratitude are due to the emergency services who worked so hard, and in such trying conditions. From firefighters, to the police to the ambulance service.
And if the evenings showed people at their worst, the mornings after showed the best of British spirit, people coming together.
I have nothing but praise for local government and local leaders. As the months have passed, my view hasn't changed one iota - local government has been the most flexible of all the agencies involved.
Getting support to those who need it most - in Ealing and Birmingham and Tottenham.
Coordinating information to head off problems - in Redbridge and Lambeth.
And celebrating local pride. How pleased I was to hear those three little words: "I Love Salford" - a wonderful act of defiance against the looters.
Meanwhile, hundreds of shopkeepers simply rolled up their sleeves, rolled up their shutters and got back to business.
And I am full of respect for the tens of thousands of people from local communities who refused to let the world take away the impression that the vandals and idiots were in any way representative of their town.
They took up their brooms and came together to renew, repair and rebuild.
Like in Birmingham, where communities stood together and called for calm in the face of terrible provocation.
People of different faiths and all backgrounds said with one loud voice:
"This is our home. And we won't let you ruin it."
These people are the real face of Britain, and this Government is on their side.
In the hours and days following the riots, our first priority was to help life get back to normal.
As fast and as fully as possible.
Within days, we set out that we would make an exceptional ten million pound fund available to assist councils with immediate clean-up costs.
Thirty-five councils have registered for it.
That money is there to help sweep up broken glass, resurface pavements, and mend street lights.
To support councils to make their town centres safe and clean again.
You claim - we'll pay.
Riots also had a huge and direct impact on the traders and shops who are the heart of communities; the place that we call home. Newsagents, grocers, cafes, laundries.
Within days, we launched a twenty-million-pound fund to help them get back on their feet.
Councils are handing out the cash. And I know many of you are signing the cheques already.
Some have gone one better.
Croydon have automatically been paying a thousand pounds out to any business with a police incident number, without the business having to ask for it
Manchester have been knocking on doors. Helping people understand what's on offer and fill in the form
And in Wolverhampton, they've already got over a hundred thousands pounds earmarked for security blinds.
Now you know me. I think taxpayers have an absolute moral right to demand that public servants be utterly scrupulous in their use of public money, ruthless in cutting out waste, and tireless in pursuit good value.
But I don't want this recovery money sitting around. I want it to be paid out. I want to see it in the bank accounts of small business because it's got an important job to do. They are the thing that holds a community together.
And because we want to make it easy to claim, we're extending the deadline.
Councils can now pay businesses out of the scheme until the start of January.
So let's build on the good start. Those little firms play a big role in local life. Let's help keep it that way.
And of course, you know the thirty million I've talked about is just the first line of the forms of support on offer.
we have also set aside one million to help the meet the cost of putting a roof over the heads of the people made homeless
there's support available through the Riot Damages Act
there's Bellwin money
then there's three million put up by the Wellcome Foundation with the support of the Mayor of London
and there's other advice and support for those affected available from a whole host of local charities and national bodies such as the National Retail Consortium.
In fact - I don't think for a second there's any excuse for an iota, a speck, a grain of complacency - but there's a huge and thoroughly heartening surge of activity and goodwill and support.
And I'm not for moment suggesting that there aren't details to iron out - but we have seen the relationship between councils and central government at its best. A proper partnership.
Sir Richard Leese was kind enough to say that "the Government did listen and have responded very very quickly".
Well, what can I say, Sir Richard. This could be the beginning of a beautiful friendship.
So now it's time to think ahead.
Back in August, pundits outdid each other to explain the riots.
Some said, blame poverty. Some, parenting. Some, police tactics.
The responsible thing to do, the sensible thing to do, is to take a considered look. To gather all the evidence. To reflect calmly and with proper prospective on how and why the riots happened.
Not in order to explain them away.
Nothing could justify the actions of those who robbed and stole and intimidated.
But to stop it happening again.
The Prime Minister has asked Darra Singh to chair a panel.
They're looking at why a small minority of people rioted.
How public services reacted.
And what could be done differently next time - and how we can prevent it happening again.
The panel will be giving their interim report to the Prime Minister, the Deputy Prime Minister, and the Leader of the Opposition next month.
I'm not going to pre-empt their conclusions today.
But I don't think I'm going out on a limb if I make three general remarks.
One: councils are at the heart of the solution.
Local Government is the key.
Look at the evidence.
In Haringey - there were several nights of violence.
In Wolverhampton - it was an afternoon.
In Newcastle - and good for Newcastle - all was absolutely peaceful.
Local circumstances count.
Now I don't think it's councils' fault if trouble visited their streets.
But I do think that councils play a big role in understanding what's happening. Nipping problems in the bud. Reacting swiftly and effectively where they have to.
Your leadership, your actions, your initiative make the difference.
Two: it's time to deliver.
Take, for example, problem families.
The majority of the people who have been arrested were already known to the police.
Many are from troubled families - who grow up around crime, unemployment and recklessness, selfish behaviour and think it's a perfectly acceptable way of life.
We know the challenges. We know what works. Getting in early.
Tough and focussed help. Not endless bureaucratic shuffling, and different agencies playing pass the parcel with these families.
You're the people who can make this happen. It's in your power to crack it. To smash those different silos that make up local authorities. To smash those silos that Central Government is so good at telling others to get rid of - from within their own individual departments.
Get it right, and you'll save some money for the public purse. But more importantly you'll be saving lives.
And with the support and challenge from Louise Casey in my Department, that's what has got to happen. Now. As many of you will know, Louise is not a woman who takes on a job unless she knows she can crack it. In that way, she's my kinda gal.
Three: if you get this right. If you show just what local government can do. Then that's the best possible case for localism I can imagine.
I would love nothing better than for one of the results of the sad and shameful scenes of August to be a cast-iron demonstration of why it's right to push power out further.
Communities want to see action. They want to see answers.
If you need new powers to get to the roots of the problem - if you need that extra bit of flexibility - just ask.
I can't guarantee we'll deliver it. But I can guarantee we'll listen.
Nothing is off the table.
We're lucky. We have people in this room with real experience of the problem, whatever their political allegiance. We can do something our predecessors couldn't: we can not just manage the problem, but can crack the problem.
So keep listening to your local businesses.
Keep working with local communities.
Keep on delivering.
And make the people you serve proud.
Published 27 October 2011