Oral statement to Parliament
HE in FE Conference
It is great to be back at an AoC conference. I got to know the AoC and many FE colleges very well during the long years of opposition. It is…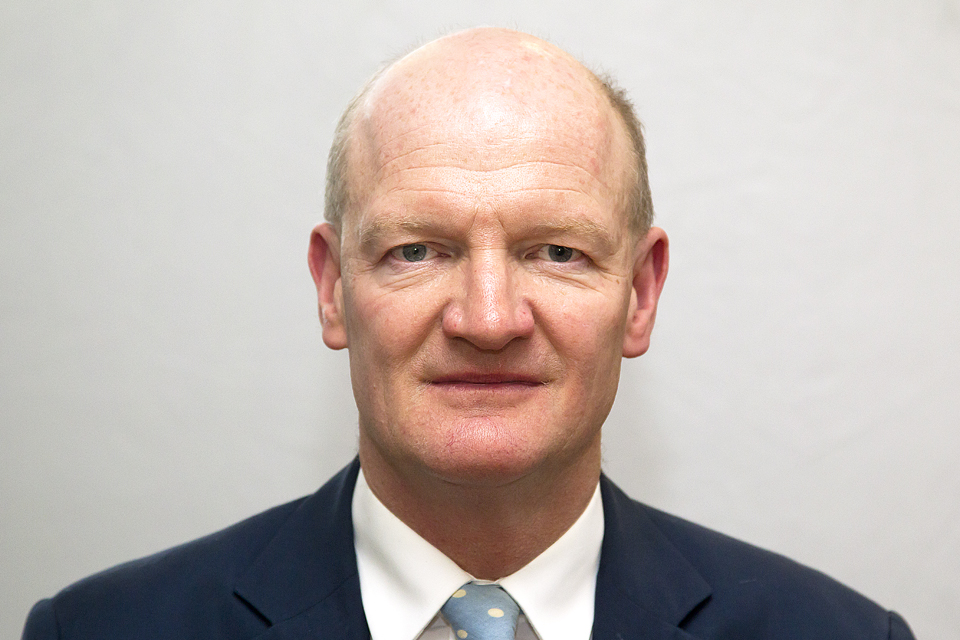 It is great to be back at an AoC conference. I got to know the AoC and many FE colleges very well during the long years of opposition. It is good to be back with you in Government.
Vince Cable, John Hayes and I all recognise that AoC members have achieved too much in recent times: adapting provision to support communities through the recession; listening carefully to employers' specific needs; being professional and relentless in your drive to improve people's prospects - which, as we know, improves their health and makes them better parents and citizens.
Only yesterday, a report on the economic impact of FE found that the cohort of learners that started a qualification in 2008/09 will generate an additional £75 billion for the UK economy over their working lives - over and above what they would have contributed had they not achieved these qualifications. That's £75 billion excluding HE qualifications.
The same report reveals that the return on Government investment for apprenticeships works out at around £40 for each £1 spent, when apprenticeships represent a person's first qualification at that level. And it reminds us that vocational qualifications deliver increased productivity for employers as well as higher wages and better job opportunities for individuals. Here again is clear evidence of FE as a powerful engine of social mobility, giving people the chance to move up and get ahead.
Your proud track record of delivering vocational training at all levels, and your close links to employers, colleges - as ever - have a vital role to play in driving UK growth - a distinctive mission. It's what Sir Ron Dearing described as the "special role of further education colleges". Some have called for this contribution to be recognised through Government allowing FE colleges with substantial HE provision to adopt a title such as "Institutes of Further and Higher Education" or similar. While I am wary of anything which may confuse students, I would carefully consider a measure that had clear support from across the FE sector as a whole.
In the meantime, the Coalition has given new freedoms to the FE sector, because we have confidence in your ability to make an ever greater contribution to education, to social mobility, and to growth. I'm glad to have this opportunity to say that publicly.
The primary objective of the funding reforms and the White Paper is to create the conditions for a dynamic, responsive higher education system, with fewer barriers for new institutions who want to offer HE courses. That includes FE colleges that do not currently receive direct funding from HEFCE.
Of course, the AoC, the 157 Group, the Mixed Economy Group and others in the FE sector have consistently made the point that FE colleges are well placed to meet student demand for HE, particularly from mature and part-time students.
Dearing originally proposed in 1997 that student choice should drive HE funding. In future, it will. FE colleges which can offer small teaching groups and close links with employers - as well as teaching at convenient times in convenient places to reach out to non-traditional learners - should thrive in this new landscape. We are not going to confer favours on one part of the sector at the expense of another. But colleges will benefit if students, using much better comparative information on courses and employment prospects, vote with their feet - just like the more than 100,000 students currently taking HE courses at FE colleges. Indeed, the numbers are interesting here. 123 colleges receive direct funding from HEFCE to deliver HE. More than 170 offer franchised courses. At present, though, 60 FE colleges account for half of all HE in FE provision.
Clearly, colleges will need to keep on making their case to prospective students - and in a much more competitive environment. This is the challenge to all of those who deliver HE - both established institutions and new providers keen to enter the sector.
At the same time, let me reiterate the distinctive value of HE in FE and its emphasis on vocational higher education. The UK Commission for Employment and Skills has noted, among others, "the increasing importance of higher and intermediate jobs in some of our key existing and emerging sectors". Good vocational opportunities and career paths are essential. We need the technicians, the people in skilled trades from Level 3 upwards.
That's why the Budget included a £180 million package for extra apprenticeships - of which £75 million will go to generating around 10,000 more higher-level apprentices in small and medium-sized firms. Colleges will be central to delivering these places - and in the development of new apprenticeships at Level 5.
I'm delighted that this morning's provisional figures show that there were 213,000 apprenticeship starts in the first six months of the 2010/11 academic year. Of these, 70,000 were advanced level apprenticeships. We have achieved our ambition of 50,000 additional starts with a month to spare. Increasing opportunities higher up the age scale and the educational scale is one of the big changes now underway - and you have a big role here.
I have visited Derby College and met the students taking HNCs and HNDs in engineering. They're precisely the people that Rolls Royce need. That's why I'm committed to these qualifications - and others like City and Guilds and BTECs. They have been around for years and are highly valued by individuals and employers. I'll say more about BTEC degrees in a moment.
Locally-conceived foundation degrees have also been a significant factor in the growth of HE in FE - such that around 10 per cent of all HE now takes place in colleges. Some employers rate them highly. Indeed, Derby introduced its own foundation degree in engineering back in 2009, in consultation with Rolls-Royce and Sheffield Hallam University. It prepares graduates for different jobs within Rolls Royce from those with HNCs and HNDs.
What matters most is that there is a range of choice in the market place - Higher National qualifications; professional awards; higher level apprenticeships; foundation, undergraduate and postgraduate degrees - with all necessary information available for employers, employees and students to figure out the best route for them.
That information should include the relative earnings for those with different qualifications. We know, for instance, that average earnings for full-time employees with a first degree are around £36,000, as against £32,000 for those with Foundation Degrees, HNDs and HNCs. But for first degree graduates, they vary from around £26,000 on average for those with degrees in Creative Arts and Design subjects to over £50,000 for graduates in Medicine and Dentistry.
As for starting salaries, we know that, six months after qualifying, the average graduate in full-time employment earns around £20,000. But when you disaggregate this by course and institution - where the numbers allow - you find a wide range, from around £12,000 up to £36,000. This is the sort of information that we want to make more widely available, and for different types of qualifications, to help individuals make informed decisions.
The introduction of new income-contingent loans for some courses and students in the FE sector means that we need to think carefully about making the student support system intelligible. In the White Paper and subsequent consultation, we will look afresh at anomalies such as the distinctions between "prescribed" and "non-prescribed" HE. Whatever we design must also offer a straightforward path for students to progress from FE into HE - whether within the same institution or by moving on.
I recognise, however, that it's not only potential students and their families who are anxious about changes in the system. AoC members also have valid concerns. In the short-term, for instance, college principals have expressed fears that some universities may revise their validation charges and franchising arrangements - thereby hindering the development of HE in FE over the next few years while the new system beds in.
Such deliberately anti-competitive behaviour is unacceptable. More than that, if FE colleges can offer good-quality degrees at a more competitive price than a validating university does at its home campus, then I'm all in favour. Universities should not impede cost-effective provision of HE by colleges. I said as much to Vice Chancellors last month at the UUK conference. It will be a backwards step if FE colleges are squeezed out of the market by universities seeking to claw back franchised places. In the White Paper, we will be looking at how we can free FE colleges from these risks.
One way forward is to increase the opportunities presented by external degrees - the very means by which higher education expanded for a good century or so. Validation arrangements with universities can be expensive for colleges. We will allow non-teaching bodies to apply to offer external degrees - so opening up the market.
Pearson, for example, has already expressed an interest in developing BTEC degrees in conjunction with colleges. I regard this is important to both the skills and the social mobility agendas - with colleges, universities and other training providers offering this tried-and-tested qualification at a higher level for the first time. We'll have more to say about this in the White Paper.
An increase in the number of institutions with degree-awarding powers is not necessarily in the best interests of students nor the sector as a whole - especially given the increasing competitive HE environment worldwide. What does matter is providing choice for students outside of our largest cities who wish - or need - to stay in their home town. Such people should be able to take degrees which are internationally respected and will give them better chances to advance their careers. Distance learning can play a role here, of course, but so could FE colleges teaching towards external degrees. Indeed, schools and sixth form colleges might also want to think about possibilities in this area.
I also told the audience at UUK that freeing up student number controls is a big part of what we're trying to achieve. We're exploring a number of options, including holding back some student places to be allocated on a competitive basis according to criteria such as price and student demand. Think of it as an "Opportunities Fund". FE colleges could be in a good position to compete for these places. Other options include means to allow institutions to recruit "off-quota" - at no cost to Government, in other words - and this is a solution which the Association of Colleges has called for.
I have had education providers come to talk to me recently, who are already well-established in their local communities and have argued passionately for the right to offer externally-validated degrees. The combination of a local FE college, regional employers and an awarding body could be an important embodiment of the Big Society. As I've said before, this is a crucial new freedom which will put the quality of teaching where it should be - at the heart of a system which is easier for both students and colleges themselves to navigate.
In summary, Vince Cable, John Hayes and I are as one when it comes to HE in FE. All three of us appreciate its value and we all want to see it develop further. BIS intends to commission a major research project to explore more fully the opportunities associated with HE in FE. We expect to receive an interim report this Autumn, and a final report in March 2012. We have invited the Association of Colleges to help shape its work by sitting on the project steering group - and I thank the AoC for its assistance to date. I thank you, too, for agreeing to work with UUK and Guild HE on new proposals for developing higher education and skills.
In the meantime, I'd welcome your immediate thoughts on what we can do together to strengthen HE in FE.
Published 31 March 2011