Government cutting councils free
Transcript of the speech as delivered. You may have heard of the 'Stockholm Syndrome' - it describes how hostages held by a gang of Swedish…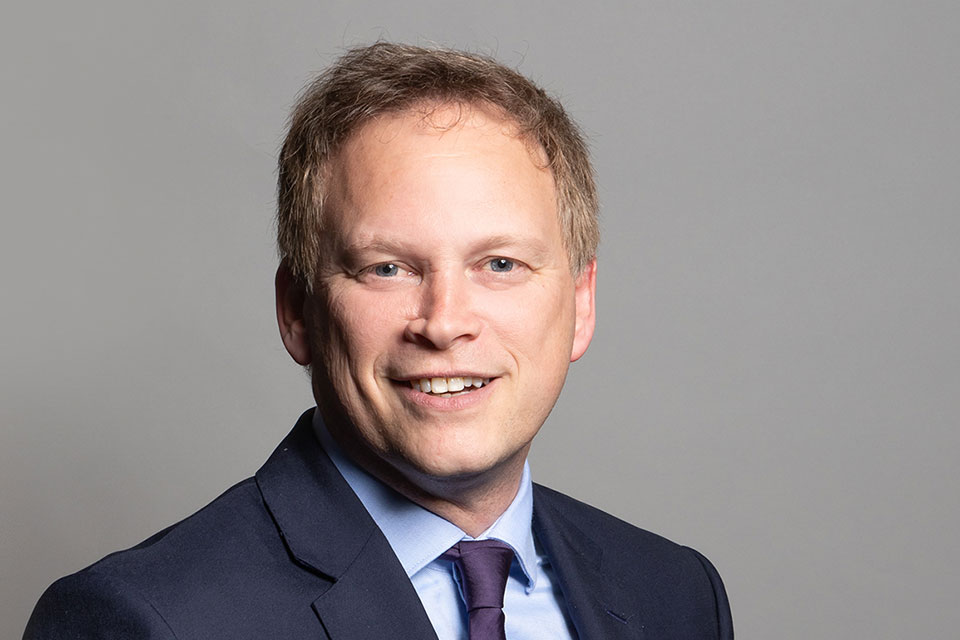 ---
Transcript of the speech as delivered.
You may have heard of the 'Stockholm Syndrome' - it describes how hostages held by a gang of Swedish bankrobbers back in 1973 began to sympathise with their captors.
It is now an accepted psychological term - and it describes how hostages can be captured not just physically but sometimes also mentally.
They lose track of which decisions are in their own true best interests.
Some of those hostages in Stockholm actually even ended up resisting rescue!
I think some Councils are in danger of exhibiting similar behaviour - of still looking to central government to tell them what to do.
And that's what I want to talk about today.
But I'd like to start by thanking Westminster City Council for agreeing to host us and, of course, for definitely not being in the 'Stockholm Syndrome' camp, as a hostage of central government.
I am also grateful to all of you for coming to listen.
Though, as you're about to hear, I want you to spend less time listening to me and more time listening to your residents!
Decentralising power
This Government wants to set you free - to break the topdown chain of command.
In education, health, planning, housing and policing we are decentralising power like never before - letting people take control.
We are intent on creating the Big Society.
And to do this we must free you to do the job you actually signed up for.
I can't imagine any of you decided to go into public service to be a 'jobs worth' - but sometimes that's exactly what we have forced you to be.
It's not your fault.
Old Role of Local Government
For too long central government has held local government in a strait jacket - tightly restricting your movement.
Making you into bean counters, and form fillers….
It made you inspect this, and audit that….
It tied you up in red tape. It stopped you from listening to your residents.
And that led some to make ludicrous decisions to ban things which never needed banning.
The papers are full of stories of people too scared to clear ice from their door steps, to organise village fetes, or to pick up litter.
Last week, in Dorset, a good citizen found televisions fly-tipped at the side of a road.
He picked them up and took them to the local recycling centre, only to be told by council officials he couldn't leave them there as "fly-tipped waste is not legally considered household waste".
People have even been fined by councils for the 'offence' of putting 'domestic refuse' in a public litter bin.
Sorry but this is plain bonkers.
We should be encouraging good behaviour.
We need to change attitudes and introduce common sense.
Councils and even our citizens have come to expect the state to be always looking over their shoulder - more Big Brother than Big Society.
Transparency
When, in fact, the people who should be looking over your shoulders should be your residents.
And they would be amazed to see what you were forced to spend their money on.
Westminster City Council has very kindly done the maths.
They're forced to spend nearly three quarters of a million pounds reporting to Whitehall each year.
That's the equivalent to salaries for 26 teachers, 28 social workers or 44 street cleaners.
They've worked out that the time taken to report to Ministers in one year would take a single local government officer over 7 years of their working life.
And that's not the half of it - their calculations don't include storage costs, data quality costs, IT systems, or management costs.
Let alone all those returns and strategies required by law.
For example, the production of the Local Development Framework - itself so complex that after 5 years only 20 per cent of councils have actually managed to get them filed.
To help slash bureaucracy and drive down costs, residents should know how much you are spending on stuff like this.
And now they will…
Because we're throwing open the books in Whitehall and we think you should do the same.
So from January all of your expenditure over £500 will be open to public scrutiny.
Westminster have already done so - details went on line earlier this month.
Residents know what salaries are being paid and what expenses are being claimed.
And they should do - after all it's their money.
And quite frankly I still think some chief exec salaries are too high.
The Localism Bill will now help raise questions about those enormous top salaries.
Some people seem to think it's a tougher job to run a local council than to run the country. How else could they justify being paid more than the PM?
In future top salaries will be voted on by the full council and they should be doing that in public.
And of course Ministers will continue to want to be helpful by shining a light when we think things are going wrong.
Today, the new force to be reckoned with is transparency, rather than Whitehall diktat.
And as we saw with the pay cut sensibly taken by the LGA Chief Executive just yesterday, transparency is a potent force.
That transparency will lead to accountability - because we know that public scrutiny is far better at making Councils take the right decisions than Whitehall targets.
New opportunities
My three children come home from our local primary school with gold stars and merit badges when their headteacher thinks they've done something good.
But I shouldn't be acting like your head teacher - telling you to sit on the Thunder Cloud for being bad or in the Sunshine Corner when you get things right.
That isn't a model for a grown-up relationship.
So rather than desperately seeking gold star ratings from Ministers you should be hankering after the approval of your residents.
Councils should no longer look up to Whitehall - you need to look out.
Outwards to the people you serve.
And this Government will give you the necessary space to do precisely that.
We are abolishing Comprehensive Area Assessments and those Local Area Agreements.
We have axed the National Indicator Set.
So that from next year, there will be just one list of every bit of data that Government needs from you.
We're relinquishing control over nearly 5000 targets. And you can decide to ditch them or keep them - as you see fit.
And rather than looking to Whitehall for their powers, local authorities will be free to act.
So as long as it's not illegal - you will be free to do it.
We're calling this 'The General Power of Competence'.
And to go with this power we're giving you control over the purse strings too.
We're taking more than £2bn out of the ringfence.
And it'll be up to you to work with the residents in your community to decide how you will spend the money.
When it comes to housing, we are abolishing top down targets for building new homes and introducing a powerful incentive - the New Homes Bonus.
Today I can also announce the abolition of the Strategic Housing Inspections.
I have asked Audit Commission not to commission any new Strategic Housing Inspections.
Quite frankly I think they were a waste of your resident's money - nearly one and a half million pounds of the public's cash was going to be spent this year making you work to Whitehall's priorities - not your residents.
We will also be throwing the inefficient and unfair Housing Revenue Account system in the bin.
This all adds up to a massive transfer of power from us to you.
Councils response
But are councils really ready for this Town Hall revolution?
Some I think are.
Today Westminster has announced their own commitment to slash red tape - a full audit of their own regulations and burdens so they can scrap those which simply aren't needed.
They're quite literally I understand turning off the red lights.
Working with the police and Transport for London they're identifying 25 sites where removing traffic lights can be done safely; improving traffic flows, and saving time and money - and helping Londoners to get about.
They will reduce regular inspections of local business premises. So that businesses with a track record of high standards will receive fewer audits.
Again, saving businesses and the Council, time and money.
But there are others who seem to be afraid to seize the freedom to act.
Their case of 'Stockholm Syndrome' is clearly well advanced.
Some are tied to Whitehall's 'nanny state apron strings' terrified of being cut loose.
But cut loose you are.
You have been set free.
The people, your residents, rather than Whitehall, are now, officially, calling the shots.
And you have the opportunity to display your own entrepreneurial spirit.
In Government we have set ourselves a rule - if we want to introduce a new regulation we have take one out first.
The one in, one out rule now applies across Whitehall.
So today I'm suggesting you might want to adopt the same rule of thumb in your council.
After all I have already changed the law so you can get rid of outdated bye-laws without wasting time and money getting the Secretary of State's approval.
It's now up to you.
There are some ridiculous bye-laws that can be scrapped
straight away.
If Gloucester City Council can now decide whether fish frying in public should be banned.
And if Hammersmith and Fulham really want to continue to regulate the use of Dickie straps and skidpans - well that's their choice alone.
So why don't you go through all of your byelaws - not just the ridiculous ones you won't miss - but the one's which stop you and your residents applying common sense.
Whitehall will no longer be looking over your shoulder forcing your staff to be 'jobs worths'.
Conclusion
We will shortly introduce 'The Localism Bill'.
It will formally transfer responsibility to local communities to decide what happens where you live.
Instead of looking to me, it will require you to look to the people that you serve.
Indeed next time you get an invitation to come and hear what I have to say - maybe you should just reply that you are too busy listening to your residents to accept! Thank you. I promise I won't be offended.
Published 24 November 2010