Francis Maude speech at an event for IT professionals
Minister for the Cabinet Office Francis Maude talked about the move towards 'digital by default' in government.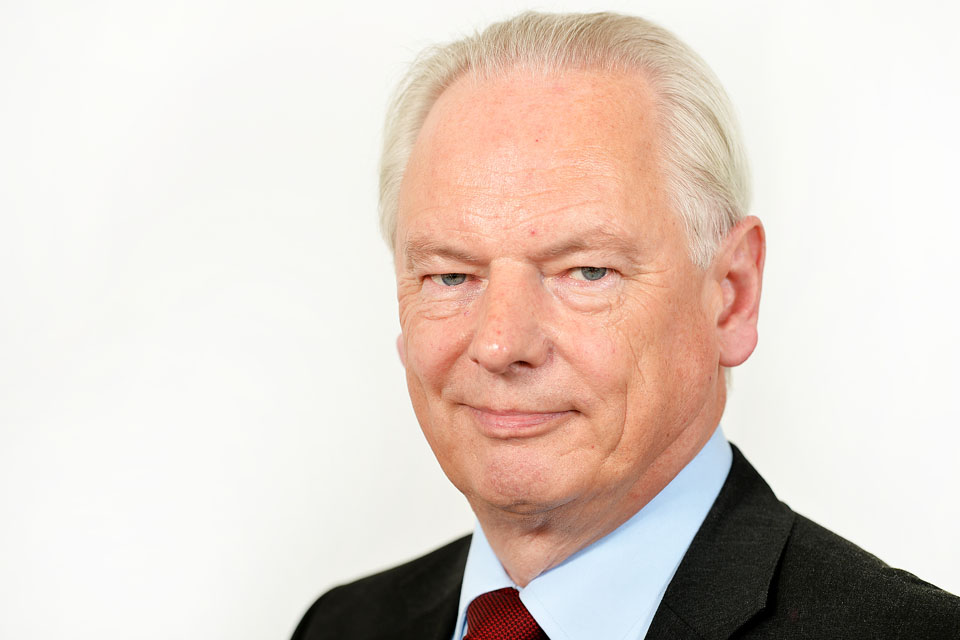 We are all aware of how the digital revolution has transformed our working and social lives these last two decades -
Through the plummeting costs of technology;
The massive consumer choice;
The wide array of innovation - which touches nearly every person and business in this country.
But for too long, standing apart from all of these exciting developments - there were government services. Where IT suppliers and integrators have increased their costs. Services remain patchy at best. And as a result the same people who do their shopping, banking and social networking online - interact with government on paper.
It's not that government didn't spend a lot of money trying to adapt to the digital age. In the past as much as £20billion a year was pumped into government IT based on some estimates - and this investment should have boosted the capacity for the public sector to deliver efficient services.
But of course this didn't happen. And government IT developed an unenviable reputation for big, costly failures.
That was the situation this government inherited 18 months ago and it had to change. Wasting taxpayer money is inexcusable even when times are good - and today as we pay down the largest deficit this country has ever seen - we must do more for less.
We also face rising consumer expectations - the public increasingly expects to be able to access services quickly and conveniently, at times and in ways that suit them.
To meet these challenges a digital transformation is required across government.
We need to change the way we procure and run technology systems - introducing Open Standards and using a wider group of smaller, innovative suppliers.
Crucially we need to catch up with private sector and make our services digital by default.
And we need to embed digital skills into our organisational DNA - and develop a culture where user needs trump internal needs.
This can only be achieved with strong, radical, innovative leadership - people who will challenge the status quo and can inspire change in every corner of Whitehall. And that's where I expect you to come in.
Progress so far
I know that already over the last 18 months we have made progress on this agenda.
It was imperative given the economic and financial challenges we faced that we did get moving quickly -
Early on this government set up the Efficiency and Reform Group - chaired jointly by myself and the Chief Secretary to the Treasury - pulling together under one roof all cross-government operational functions including procurement, communications, property and IT.
Operating at the centre of government - we have a strong mandate to clamp down on unnecessary spend and waste. 
This is working - in our first ten months in office we supported departments to deliver £3.75billion of savings and I have announced savings of £5.5billion in 2011-12.
Actions in our first ten months included applying greater scrutiny to our IT expenditure with departments stopping or reducing spend on low value IT projects worth £300million. And last year we saved another £140million by scrutinising IT business cases and reducing planned expenditure on approved projects.
On top of this I know there is a lot of excellent work taking place to ensure that we are getting far more joined up across Whitehall and across the public sector - instead of working in silos as has happened in the past leading to waste and duplication.
One of the best examples of this is the government's CloudStore which allows public sector organisations to purchase a range of the best IT services off the shelf from on a "pay-as-you-go" basis, rather than having to develop their own systems.
To date there have been 99 purchases of IT services totalling over £2.2million through the CloudStore and encouragingly 70% of this spend, over £1.5million, has been with SMEs. And last week I was pleased to launch the second G-Cloud procurement, which builds on the success of the first.
I'd like to thank Chris Chant - the former G-Cloud Programme Director who retired in April for his work on this and the current Director Denise McDonagh and her team for carrying on this great work.
I've heard suppliers say they can't believe how easy G-Cloud is to use - which is not what you're used to hearing about Government procurement.
Building a competitive marketplace
We've made progress on all aspects of the IT strategy - but we need to go much further and faster.
At the moment we spend more than 1% of GDP on the administrative IT to run government.
That's far too much. It is imperative that government reduces its IT budget further in the next 3 years - while delivering more digital, innovative, user-focused services.
So how can we get there? Firstly it's crucial that we continue to move away from the mentality that big is beautiful.
For too long government IT has been too expensive, over-specified and run in contract structures that encourage complexity, duplication and fragmented user services.
For the most part contracts were consistently awarded to a limited number of very large suppliers on long-term, exclusive contracts - whilst we shut out smaller more innovative suppliers.
This was bad for the taxpayer as government repeatedly found itself paying large amounts for systems that were delivered late, over budget and not even to the quality required.
And bad for businesses and growth. Shockingly when we came into office SMEs - despite accounting for half the turnover in the UK economy - were winning only around 6.5% of central government's procurement spend.
This government has set out an aspiration for a quarter of our business to go - directly or indirectly - to SMEs by 2015. And that means creating a more competitive and open marketplace for buying IT services and solutions.
This process has started - we have cut red tape, introduced G-Cloud and increased the visibility of contracts across the board and we are giving firms a chance of redress through the Cabinet Office's 'Mystery Shopper' Scheme.
But there's more to do. I am reiterating my requirement that for any IT programmes not being displaced by digital solutions, no project, framework or contract can be over £100million.
And to ensure we are in charge of our own destiny rather than the supplier - we will have no contract extensions - the conditions and pricing that were signed up to even three years ago are ruinous in comparison to what is available now, when the price of IT keeps dropping.
Why lock ourselves into yesterday's high prices? Why negotiate for 2+1+1 if you need 3 years?
We should not be afraid of doing things differently.
For example why do we spend more than £1.2billion per year in hosting alone? Much of that is spent with just one or two suppliers - and it's more money than those suppliers are investing in their own cloud, the future of their own business.
We know we're not getting value for money - recently a big SI and an SME bid on the Cloudstore for hosting. The SI bid £4m. The SME bid £50k.
In the future we want to consolidate our hosting and use collective requirements to run it. I'm particularly keen to explore mutualising it.
I've asked my IT Reform team to come up with proposals by Christmas and I hope you will contribute to their work with your own energy and ideas.
Open Standards
Another hugely important reform to the way we work that I want to touch on today is Open Standards. We believe implementing these will have huge benefits - allowing government to interoperate, so that we don't have to build the same thing thirty or forty times.
What's more these standards will improve competition for government contracts, allowing us to open up to a larger number of suppliers and encourage innovation in government IT.
As you know over the last year we have consulted widely on this -
And nearly 70% of our respondents stated that the proposed policy would improve innovation, competition and choice in the provision of government services. While over 70% of respondents supported the view that mandation of open standards, or of particular standards, would improve value for money in the provision of government services.
Following this consultation I am today publishing our Open Standards Principles. These set out that Royalty Free open standards are key to levelling the playing field for open source and proprietary software in government IT.
And that competition between open source and proprietary software can result in lower licensing costs and increased innovation in government IT.
These standards are going to have a huge impact. In the future all government bodies must comply with the Open Standards Principles or apply for an exemption. And a challenging comply or explain process is being implemented, through the existing IT spend controls process.
Digital by Default
So as I've outlined we are reforming the way we run and procure services and this will benefit both the taxpayer as government becomes a shrewder negotiator - and business as we open our doors to the most competitive and innovative suppliers on the market.
The other key part of this reforming agenda is to deliver our services digitally by default.
It goes without saying that the private sector already does this. These days British Airways does everything online that isn't about flying aeroplanes. Government should be doing the same - it should be digital by default.
But at the moment we lag behind. For example, 74% of people use the internet for car insurance, but only 51% buy car tax online.
This is firstly inefficient. Digital channels are much cheaper than post, phone, or face to face interactions.
In fact for some government services, the average cost of a digital transaction is almost twenty times lower than the cost of a telephone transaction, about thirty times lower than the cost of postal transaction and about fifty times lower than a face-to-face transaction.
Secondly it's not user-friendly. Digital is not another channel, it is the delivery choice for this generation. And it's our responsibility to go to people where they are - not wait for them to come to us.
Digital by Default requires a huge culture change in Whitehall.
As set out in the Civil Service Reform Plan we will shortly publish a complete digital strategy that will drive through the changes we need to become digital by default by 2015.
This will include embedding the right digital skills at every level in the Civil Service and going forward every department will publish their own Digital Strategy.
The digital transformation has begun already - over the last year Mike Bracken and his team in the Government Digital Service have created government's first platform service -
GOV.UK - which I launched last week - is government's own Open Source, Open Standards digital platform - the new online home of government services and information in the first phase in the creation of a single domain for government.
And it is setting out the paradigm for what government technology will look like in the future.
Because GOV.UK has been planned, written, organised and designed around what users need to get done, not around the ways government want them to do it - providing only the content they need and nothing superfluous.
Not only is the result simpler, clearer and faster for users, it will also cost taxpayers up to £70m less per year than the services it replaces. And we anticipate further substantial savings as more departments and agencies move on to the GOV.UK platform.
Leadership challenge
What I've outlined today is challenging - the move from legacy IT and contracts to a future of services designed around user needs; smaller contracts; shorter terms; a more diverse supplier community that is welcoming to SMEs; open standards; open source; more use of commodity. These are the new parameters.
This will not be an overnight change but is a challenge we need to rise to. Some of the skills and leadership we need to make this happen we already have - here in this room. And we will invest in further capability - as spelt out in the Civil Service Reform Plan.
Every other industry which has transformed itself to survive and prosper in a digital age, from BA to Barclays, Amazon to M&S, has done so with innovative, entrepreneurial Chief Innovation Officers driving those businesses. Now government must do the same.
Government CIOs of the future will need to be innovative, radical, pioneering - as their department migrates away from the big, sclerotic SI contracts to the digital future.
And of course IT cannot drive the changes we need on its own. We need your business colleagues to adopt more agile approaches, drive standardisation and simplification of business processes and embrace the digital agenda. But even here you have a key leadership role to play to help your colleagues change their ways of working.
And most of all we need pace. Because of the challenges we face today - we need to get better fast or frontline services will suffer.
This is a huge challenge - and a huge opportunity. To drive a digital revolution here in Whitehall. To bring government into the 21st century. 
And to build public services for the future that are agile, flexible, efficient, user-friendly and digital by default.
Published 1 November 2012