Foreign Secretary William Hague's interview on BBC News
Foreign Secretary William Hague was interviewed by BBC News. He talked about a arrange of foreign policy issues.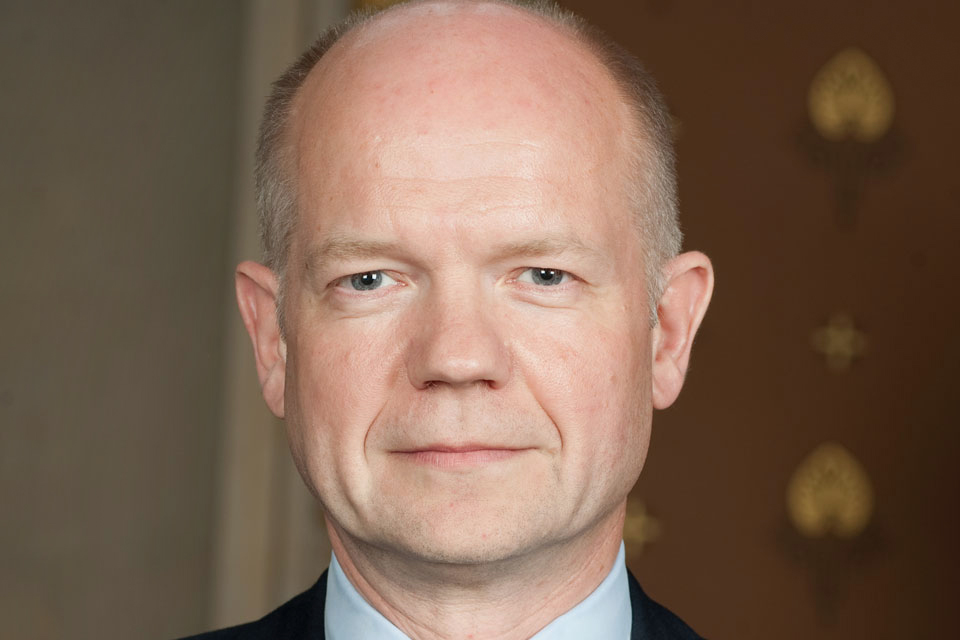 Rachel Schofield: Our new Foreign Secretary, William Hague, is flying to the US for talks with his counterpart, Hillary Clinton, today. Afghanistan and Iran will be at the top of their joint agenda. President Obama has already signalled that he's looking forward to working with Mr Hague's boss David Cameron.
Stephanie Holmes: He's the new British Foreign Secretary and his first trip will be across the pond to meet his counterpart, Hillary Clinton.
William Hague said he wants a solid, but not slavish, relationship with the US but from within a coalition Government whose Deputy Leader is a convinced Europhile it's significant that Mr Hague's first trip is Stateside.
William Hague (Foreign Secretary): My first visit will to Washington to see Hillary Clinton. I think getting to grips with these Afghanistan and Iranian issues is right at the top of our agenda but a European visit will follow on very quickly.
SH: Both the US and the UK share many of the same foreign policy priorities, including Afghanistan, where the two countries' troops are fighting side by side. Hamid Karzai's recent trip to Washington was an attempt to heal bruised relations with the US. But Iran too is likely to be on both Foreign Ministers' agenda.
WH: It really is vital to increase the peaceful pressure on Iran while making clear to them of course that there is the prospect of much better cooperation in the future if they would turn away from the path they've been embarked on in recent times.
**SH: **The trip will also pave the way for a meeting between the President and the new British Prime Minister, David Cameron, a man Obama's already said he considers both smart and effective. After Gordon Brown's occasionally awkward moments with the US Leader Cameron will be hoping too that the trip will rekindle the so called Special Relationship between the US and the UK.
Search the news archive
Published 14 May 2010