Speech
'Enthusiasm' for the UK-Mexico partnership
Graham Stuart's speech at Mexico Day 2018, hosted by the Mexican Chamber of Commerce, emphasising the strength of the UK-Mexico Commercial relationship, and outlining the potential for a future trade agreement.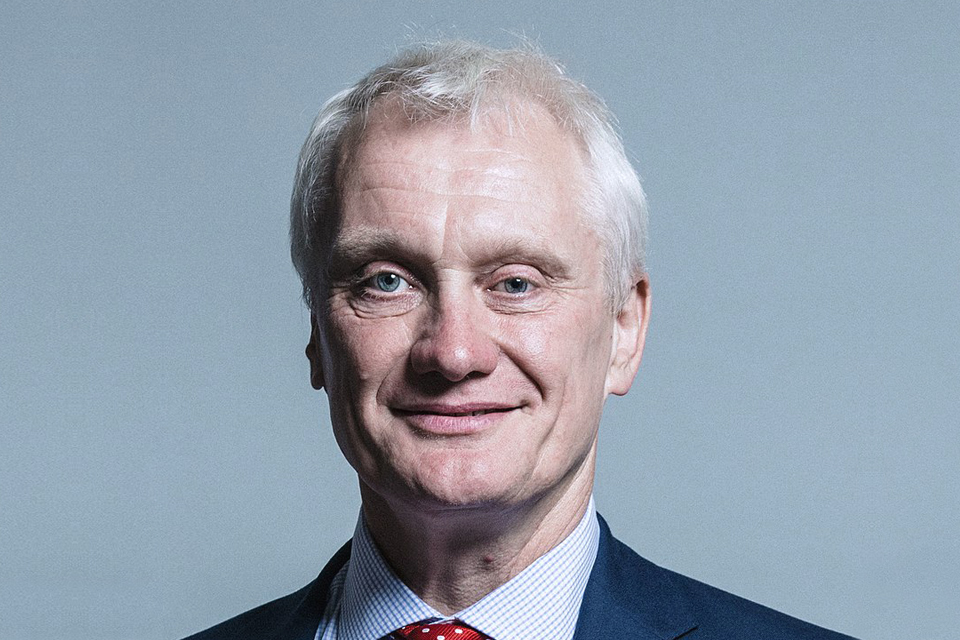 Good morning.
It's a pleasure to be here at Mexico Day – the country's flagship London business seminar.
I would like to thank The Mexican Embassy, Ambassador Ventura, and the Chamber of Commerce for the kind invitation, and for all you have done to promote and strengthen the Mexico-UK commercial relationship.
In my role as a Minister at the Department for International Trade, I am lucky enough to engage with a vast number of UK businesses, including some of our foremost exporters and investors in Latin America.
Time and again, what shines through in these conversations is their eagerness to deepen our engagement with Mexico, and a strong awareness of the vast opportunities that the country holds.
Mexico is rightly seen by the British business community as a modern country with a dynamic economy boasting, among other assets, a young and growing population with an extremely high talent base.
Mexico is already the UK's second-largest trading partner in the region, after Brazil, but there is wide recognition that more can be done to tap into Mexico's resource base and markets, and to help Mexican firms explore opportunities in this country.
I am pleased to say that this open enthusiasm for the UK-Mexico commercial partnership is shared by both Governments.
Fundamentally, our 2 nations have a very similar global outlook. So much so, that we have hardly ever disagreed on the world stage.
Time and again, at the UN, the G20, and the WTO, the UK and Mexico have shown a united front, working together to address global issues.
This closeness has been underlined by the personal ties that continue to link our 2 countries, as increasing numbers of people move between Mexico and the UK to travel, work, and study.
But there is more to do. The level of trade and commerce between 2 large economies can, and should, be far greater.
Recently, we have seen a flurry of high-level intra-governmental activity, working to make this ambition a reality.
In July last year, DIT's own Secretary of State, Dr Liam Fox, led a visit to Mexico, and enjoyed a bilateral dialogue with Minister for the Economy Ildefonso Guajardo.
This stood them in good stead to represent our countries' mutual interests at the WTO's Ministerial Conference in Buenos Aires just before Christmas.
Foreign Minister Luis Videgaray also met our Secretary of State during his official visit to the UK in October, with discussions ranging from NAFTA to the global tech industry.
And of course, the Prime Minister's Trade Envoy to Mexico, Baroness Bonham Carter, has only just returned from her 10th trip to Mexico as Trade Envoy, helping UK firms to identify and capitalise on all the opportunities the country has to offer.
The desire for British firms to enter the Mexican market or expand their operations there has gathered pace in recent years.
It is clear to any observer that Mexico's star is in the ascendancy.
Buoyed by a far-reaching package of economic reforms, including opening up the energy and telecoms sectors, and reforming the financial and education system, the Mexican economy has maintained steady growth throughout the global slowdown.
The country has also kept itself at the cutting edge of global commercial developments.
Just a couple of days ago, Mexico passed a trailblazing new Fintech law, making it the first country in the world to boast such comprehensive legislation.
I am pleased to say that the law reflects extensive UK input, made possible by our Prosperity Fund programme.
The law will not only provide certainty to Fintech businesses investing in Mexico but will increase competition and innovation in a rapidly growing sector.
This legislative devotion to supporting commercial opportunities is just one of the reasons that British businesses believe in Mexico and are matching that faith with investment.
Petrofac and Premier Oil have long been involved in the energy sector. I was delighted to hear of the discovery of 1 billion plus barrels of light oil in the Zama-1 field, a resource which British companies will have a key role in extracting.
Mexico City's new international airport has been designed by Norman Foster, in a collaboration with distinguished Mexican architect Fernando Romero.
Hamley's, a British institution, has opened a store in the City, and, soon, state-of-the-art British double-decker buses will be a regular sight on Reforma.
To top it off, BP recently became the first foreign oil company to open petrol stations in Mexico, and Shell followed shortly after. The belief that UK businesses have in Mexico is palpable.
But the ties between our 2 nations also extend beyond the purely commercial.
The UK, for example, boasts more Mexican masters' students studying in our universities than anywhere else in Europe. Last year, Mexican and British scientists became the first in the world to develop a vaccine against Chikungunya, a tropical disease spread by mosquitos.
And of course, creativity is a bridge that links our 2 countries.
DH Lawrence lived and wrote in Mexico, while Carlos Fuentes lived and worked in England.
Leonora Carrington chose to create in Mexico, while Alfonso Cuaron is based in the UK.
Today's event is as much a celebration of all that the UK and Mexico already share, as it is an exposition of future opportunities.
The Department for International Trade is taking extensive steps to ensure that all UK and Mexican companies have the means to realise their ambitions.
UK Export Finance has doubled its country limit to Mexico, to some £5 billion, and can now provide guarantees in the Mexican Peso. Mexican buyers can therefore use obtain finance in their own currently when purchasing goods and services from the UK.
And on a multilateral level, the Department for International Trade is leading the UK Government's support for the ongoing negations between Mexico and the European Union to modernise the EU-Mexico Global Agreement.
We remain committed to this existing framework. But we are also taking steps to develop our bilateral relationship following our departure from the UK.
That is why we have launched an informal Trade Dialogue, aiming at discussing how to ensure that the preferential arrangements that the UK currently enjoys with Mexico remain in place as we leave the EU.
At the same time, we reiterated our support for an ambitious and speedy outcome to the modernisation of the EU-Mexico FTA.
We want to be clear; there are no conceivable circumstances in which the UK would not want to have a Free Trade Agreement in place with Mexico.
We are unwaveringly committed to expanding our trading relationship, building upon the personal, cultural and business links that already unite the UK and Mexico to create a more prosperous future for both our nations.
Thank you.
Published 23 March 2018