Speech
'Energy and climate are key pillars of UK-India relationship'
Speaking notes of speech by British High Commissioner to India Dominic Asquith at national conference on energy data in New Delhi, 10 August.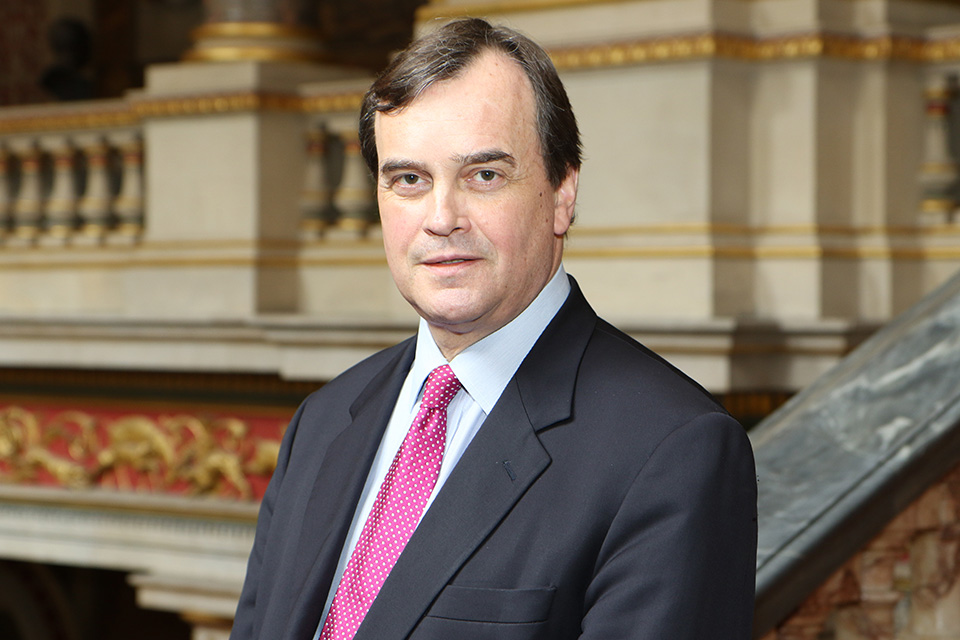 Congratulate Government of India, and in particular NITI Aayog, for organising this conference today and truly excellent UK India energy and climate collaboration.
The UK-India partnership is strong. Energy and climate already key pillars of our bilateral relationship. I want this partnership to grow even further into an even more powerful partnership for growth.
The UK and India believe that providing secure, sustainable and affordable energy for our citizens is a top priority for both our countries, as is the shared aim of reducing our dependence on imported energy.
Delighted UK and India are collaborating across this full range of issues, to ensure shared energy security and a sustainable future. The UK has the largest foreign direct investment in energy sector in India – BP- RIL deal worth $7.2 billion.
We also believe in taking practical action. So the UK is collaborating with India on energy through a multiple and diverse set of bilateral programmes. These programmes will enhance energy security and energy access, deepen research collaborations, increase the flow of investments into India, support low-carbon transition, boost bilateral trade and combat climate change.
Examples of these include:
UK expertise from the UK's Carbon Trust is helping India develop its own £500 million Energy Conservation Fund
UK helped certification of $300 million on London Stock Exchange NTPC Green Masala Bond - oversubscribed more to follow
UK Green Investment Bank has £200 million of UK government funding to invest overseas and are actively looking at opportunities
UK used technical assistance to help the Government of Karnataka prepare a workable business model for the country's largest solar park (1,600 MW, worth £5 billion)
UK funded £10 million UK supported expertise for power sector reform - more in the pipeline (£5 million on energy access)
When our two Prime Ministers met during PM Modi's visit to the UK last year they committed to strengthening this energy partnership even further, including by holding regular energy summits between our two countries. I'm pleased to say that we hope to hold the first of these this autumn. The Prime Ministers also signed deals worth £3.2 billion on clean energy to further our collaboration.
Congratulate India on the ambitious targets it has set and its domestic action (175 GW of energy from non-fossil fuel sources by 2022)
The IESS 2047 Tool:
The India Energy Security Scenarios 2047 (IESS) calculator is an important tool to develop well-informed energy planning which will help design the most appropriate policies to for example deliver reliable and secure energy and energy to millions who currently don't have access to it.
We need to plan our energy demand and supplies in a way which is sustainable for the long term. The IESS is a tool which plays a pivotal role in developing policies for a sustainable future. This will also help in combatting one of the most pressing problems of today – climate change
Our longstanding partnership with Niti Aayog on the India Energy Security Scenarios (IESS) 2047 is an outstanding example of our collaboration, and one which we are all rightly proud of.
We believe that access to transparent, open access and reliable data is critical in developing the right policies. The IESS tool is a great example of providing access to informative and reliable data.
Our collaboration started more than three years ago when we both wanted to find innovative solutions to meet our long-term energy challenges.
Delighted that India chose the UK energy modelling tool: the 2050 calculator to develop their own pan India energy calculator: the IESS 2047. The 2050 calculator has proved instrumental in informing UK policies, in particular on ways to deliver the emissions commitments in our historic Climate Change Act of 2008.
But why did we choose 2047 and 2050? Why such a long-term approach? It's clear that whatever energy technology we invest in today will have implications throughout its lifetime. We need the data and evidence on which to make these decisions. Because we've got to get them right.
The IESS 2047 was specifically designed to meet these needs – and to enhance energy access and deliver energy security. It is a great example of practical action to plan future energy choices, support the fight against climate change, provide affordable and sustainable energy, including to those currently without, and enhance India's domestic energy production.
Importantly it was also envisaged as a public engagement platform. For the first time the public is able to visualise and contribute to India's energy planning through using this user friendly, inclusive tool.
As a result it is a very powerful tool having the potential to make a real-life difference to policy making and investors alike taking strategic decisions on future energy planning. Decisions that critically both deliver value for money and drive economic growth.
The India model has also won widespread praise as being one of the best and most transparent amongst more than 17 countries which have now developed their own country energy models including China, Belgium and South Africa.
Our collaboration on this tool is a strong example of how two countries can come together, take an idea, improve it and both benefit from it.
The work Niti Aayog has informed the evolution of our tool and the UK has learnt much from the intellectual rigour applied to the Indian model.
Next steps
I'm very proud to say that UK India collaboration on energy modelling is now entering its 3rd Phase. Indeed today we will sign off our new partnership with NITI Aayog.
In this next phase we will work together on fine-tune the model, as well as sharing policy lessons to inform national energy planning processes.
Published 7 October 2016