Oral statement to Parliament
Employee Ownership
Introduction Good afternoon. I'm sorry I can't be with you in Manchester. I have had to stay in London, as the Postal Services Bill is continuing…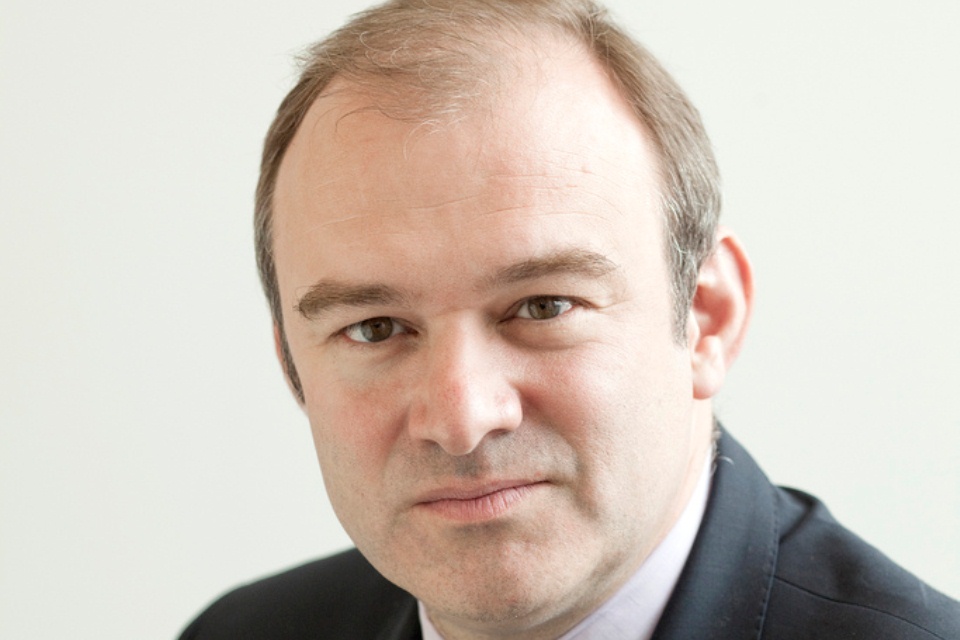 Introduction
Good afternoon. I'm sorry I can't be with you in Manchester. I have had to stay in London, as the Postal Services Bill is continuing its passage through Parliament today. Since we may be debating the clauses on the Bill on Employee Shares, I hope you'll understand.
But I wanted to take this opportunity to speak to the conference, because the Employee Ownership Association does invaluable work. Both as the voice for co-owned business in the UK, and as an advocate for the benefits that employee ownership bring.
I and my party have long advocated wider employee share ownership but I believe it is an idea whose time has come - for businesses and for public services.
There is good evidence to suggest that mutual models provide a framework for genuine employee engagement. In turn that generates more innovation among employees; lower absenteeism; better industrial relations and improved business performance. Indeed, I took all the recent studies published on my summer holiday to remind myself of the evidence, and it is strong and compelling.
These benefits are more important than ever, as we strive to renew the UK economy and reinvigorate our public services.
That's why the Coalition is committed to encouraging employee-owned business, and supporting the growth of the wider mutual sector.
Business benefits of employee ownership
Giving employees a stake in the business, and a say in how it is run, can make a real difference to the bottom line. It is an excellent way of recruiting and retaining motivated people who strive to meet the highest standards - the bedrock of success for any organisation.
If Britain's economy is to recover and grow once again, it is essential we tap into the can-do, enterprising spirit found in everyone - from the chief executive to the person on the shop floor.
So we are keen to encourage more businesses to consider the benefits of employee ownership, as a way of motivating staff and nurturing their commitment to the business.
But of course, employee ownership does not automatically change the culture of a workplace. That requires more wide-ranging changes to give staff a strong voice and secure their buy-in. The evidence shows that it's the combination of employee shares and real employee involvement which is crucial. Where this happens, the potential for something special is really there, from more committed staff, more responsive to their customers' needs, to sustained improvements in productivity.
So management must strive to foster this cultural change, and ensure that a move to employee ownership heralds more than just the opportunity to own shares.
Employee shares, engagement, mutualism, social enterprise: these are not just fads. They are economically imperative. We need to realise the full potential of the mutual model if we are to achieve the sustainable, balanced and green economic growth that Britain needs.
So, for the avoidance of doubt, let me be plain: the Government is committed to working with the EOA and employee-owned businesses to make that happen.
We recognise we need to do more to help people in business to consider the merits of different mutual ownership models. So we are looking to improve the guidance and tools that are available, with a view to enabling and encouraging mutual, co-operative and employee ownership models.
And we are examining whether there are regulatory barriers to mutual ownership models, as part of our broader efforts to reduce business regulation.
Public sector mutuals
But I believe that the mutual model also has the potential to transform our public services.
We know that, across the country, there are thousands of frontline staff with good ideas about how to improve services - but at the moment they just don't have the freedom or control they need to make the necessary changes. So we are going to change that.
We are developing a new right for public sector workers to form employee-owned cooperatives and mutuals to take over the services they deliver.
The Cabinet Office is now co-ordinating work across departments to explore in detail how such a right can be applied.
There are twelve pathfinder schemes already underway to explore just how much the mutual model can deliver. I am grateful to the EOA for giving its advice and support to these projects, and to this agenda more widely.
This is the Big Society in action and I am genuinely excited about what we can achieve.
Royal Mail and Post Office
We are already making good progress with this agenda.
The Postal Services Bill will transform the Royal Mail and Post Office Limited. We have set out radical long-term plans to reorganise the Post Office network on mutual lines. But we are also planning to give employees of Royal Mail a significant stake in the business.
We believe this move will help overcome the Royal Mail's history of poor industrial relations. In 2009, 269,000 working days were lost to Royal Mail industrial action - that was nearly 60% of the total days lost in work across the entire UK economy.
Richard Hooper highlighted that industrial relations had been a problem, but have recently improved. We welcome the recent agreement between the Union and the company on the modernisation of the business. Our proposals for employee shares builds on this.
We believe employees will be more engaged in improving Royal Mail if they have a real stake in the future success of their company.
The Bill gives a clear commitment to making at least 10% of Royal Mail shares available to employees. This is a meaningful stake and the largest of any major privatisation - bigger than British Gas or British Airways. It is also the strongest legislative guarantee of employee shares in any such deal.
This move is part of our overall objective of securing the future of Royal Mail. Injecting private capital and market discipline, while at the same time giving the workforce a real stake in Royal Mail's future success, are necessary steps in modernising the service.
But employee ownership will be introduced - no ifs or buts. The Bill prevents the sale of Royal Mail shares unless arrangements for an employee share scheme are in place.
Conclusion
We have made these provisions because we believe the staff are the greatest asset of any business. Employee ownership, and a culture of employee engagement and commitment, helps get the best out of them.
It encourages innovation and allows everyone to contribute their bright ideas. It creates an atmosphere of trust and makes each individual feel part of a team. It fosters pride in one's work and commitment to the job.
We want to harness that tremendous power - and use it to unleash a transformation in our economy and our public services. I look forward to working with the Employee Ownership Association, and its members, to achieve this shared ambition in the months ahead.
So I want your ideas, your experience, your enthusiasm. If we seize this opportunity, we can do something really special.
Thank you.
Published 18 November 2010