DCLG's work during the Christmas recess 2010
In a Written Ministerial Statement to the House of Commons, Communities Secretary Eric Pickles has given an update about work undertaken by…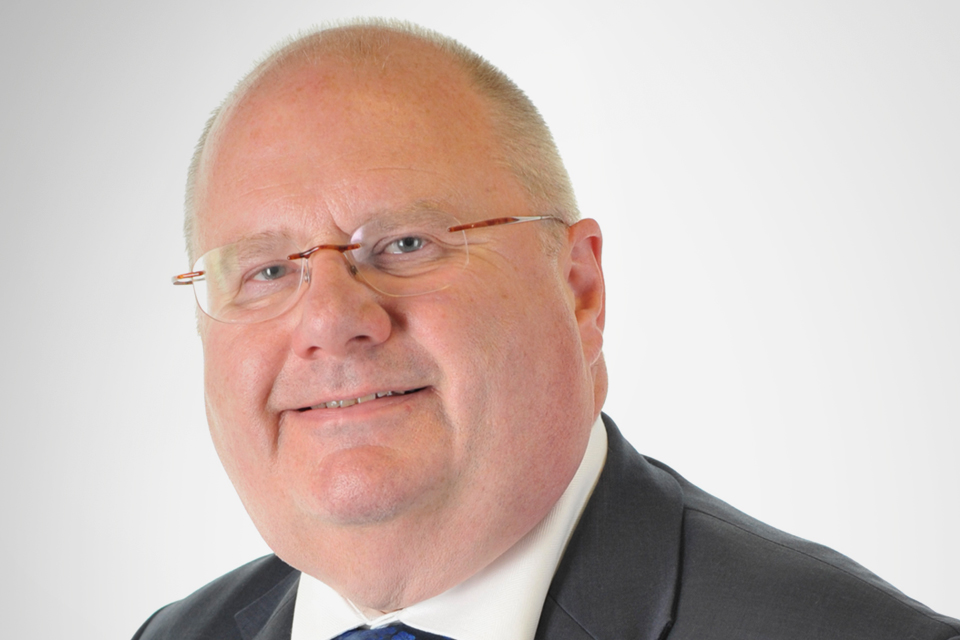 ---
In a Written Ministerial Statement to the House of Commons, Communities Secretary Eric Pickles has given an update about work undertaken by the Department for Communities and Local Government over the Christmas period.
Statement
Community Rights
The Department has recognised the important role pubs and clubs can play at the centre of the local community. On 30 December we announced a review of restrictive covenants preventing precious community pubs reopening again as public houses or entertainment venues. This review is in line with the Department's commitment to cutting red tape and devolving real power to local communities. By changing the use of restrictive covenants, communities will have greater opportunity to use the community right to buy powers to take over local pubs if they come up for sale and ensure important hubs of community life remain open.
Transparency
Six months ago I wrote to all councils calling on them to throw open their files to make local government spending more transparent and show waste is being eradicated. Councils need to show they have done everything possible to reduce waste and duplication to save taxpayers' money and protect frontline services.
The Department continues in its drive for open and transparent government, and on 1 January issued a new year's reminder to Local Authorities that they are expected to publish their spending data over £500 online by the end of January 2011 in accessible formats. Over 180 councils have already shown their commitment to democratic accountability and rooting out waste by opening their books for public scrutiny ahead of the deadline. This includes publishing details of senior pay, councillor expenses, minutes of meetings, and any useful frontline service data of interest to residents or entrepreneurs.
Removing parking restrictions from national planning policy
We trust councils and communities to know what is best for their local area and we are continuing to devolve greater powers to enable them to act on their own.
On 3 January in conjunction with the Secretary of State for the Department of Transport, we removed national planning guidance that required councils to limit the number of parking spaces allowed in new residential developments and to set higher parking charges to encourage use of other forms of transport. Councils and communities are now free to set parking policies that are the best fit for their local area and for residents. These changes to planning policy will allow councils to set competitive local parking charges to promote town centres and attract shoppers to the high street. Councils will also be able to decide the right number of parking spaces for new residential development, helping to alleviate the problems of on-street parking congestion.
The Government recognises that for many people cars are a lifeline and we want to make it easier for motorists to make greener choices. Alongside steps already taken by the Department for Transport, we also outlined more support for drivers of electric and plug-in hybrid vehicles. On 3 January, we announced our intention to allow charging points to be built on streets and in outdoor car parks without the need for planning permission, removing bureaucracy and ensuring that making a green choice does not mean making a less convenient choice. We have also urged councils to follow this lead and promote electric vehicle charging points in new developments.
Delivering Services
The combination of severe snow and the festive break created a major headache for many councils and I pay tribute to the refuse collectors and other staff that have braved severe conditions to make their rounds. Nonetheless it is clear that there has been widespread public concern at the extent of the disruption to collections in some Local Authority areas. On 4 January my ministerial colleague, the Parliamentary Under Secretary for Local Government, wrote to all council leaders to stress the importance of delivering high quality waste and recycling services that meet local needs. The Government stands ready to work with the Local Government Association councils and DEFRA to ensure this happens.
Predetermination
Councillors play a vial role in the local community and they should be free to be able to act in the best interest of the people they are elected to serve. On 4 January the Department highlighted the restrictions placed upon them under so called 'predetermination' rules, preventing them taking part in decision on which they have campaigned or expressed a predisposed view. Under a measure contained in the Localism Bill these restrictions will be amended to give councillors the powers to champion the needs of local residents.
Delivering more homes
On 5 January my ministerial colleague, the Minister of State for Housing, set out our intention to develop an action plan to boost the number of self-builders across the country - and address the common barriers aspiring self-builders face, including availability of land, finance and expert advice. The self-build sector is already important to growth and housing supply - with self-builders completing as many as 10,000 building projects each year - so making it easier for more people to build their own home will provide a welcome boost to the housing market.
On 7 January I introduced new safeguards to restrict the use of Empty Dwelling Management Orders. These heavy handed rules, which were introduced in 2006, mean people who leave their house empty for more than six months risk having it confiscated. Homes at risk do not have to be blighted or boarded up, and can be taken over even if they are already on the property market, if councils believe the asking price is "unrealistic".
I am concerned that there is a risk that councils could use the Orders inappropriately to instigate action against homeowners in vulnerable situations. It is wrong that a bereaved family could face having their loved one's home taken over for a period if there is a delay in them deciding what to do with it.
So I am limiting use of the Orders to empty properties that have become magnets for vandalism, squatters and other forms of anti-social behaviour. A property will also have to stand empty for at least two years before an Order can be obtained, and property owners will have to be given at least three months notice before the Order can be issued. These new safeguards will ensure that responsible homeowners do not face having their properties seized.
Published 10 January 2011