Oral statement to Parliament
David Willetts - 'University Challenge'
**Extracts of a speech by Rt Hon David Willetts MP Oxford Brookes University 10 June 2010 ** It's great to be here at Oxford Brookes University…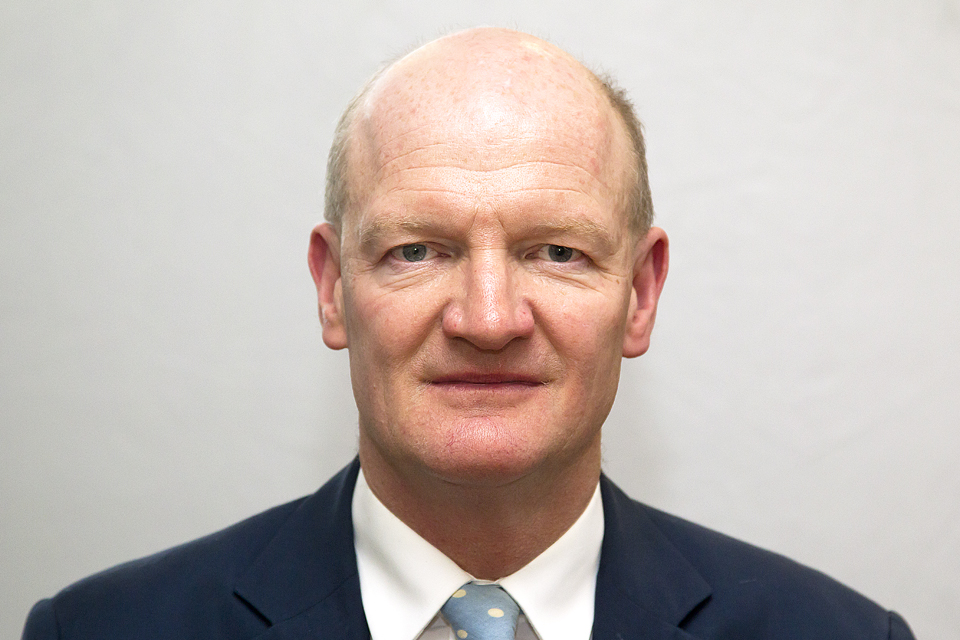 **Extracts of a speech by Rt Hon David Willetts MP
Oxford Brookes University
10 June 2010 **
It's great to be here at Oxford Brookes University today. I got to know Janet Beer during my years in Opposition, and I'm a great admirer of her contribution to HE - both as a vice chancellor and through her important role as Chair of University Alliance, which is roughly to HE what the non-aligned movement is to world affairs.
I am also a great admirer of the distinctive contribution of this university. It amplifies what I was talking about in my previous speech at Birmingham. There I argued that it is absolutely right for different institutions to cover different subjects in different ways, so long as that's done with rigour and with depth.
Here, at Oxford Brookes, I could single out the undergraduate and postgraduate degrees in motorsport engineering - described by former F1 champion Fernando Alonso as the "most prestigious" in the world - or the skills of postgrads from the Centre for Development and Emergency Practice, who have been helping the victims of the Haitian earthquake.
Having focused on this sector in Opposition, I appreciate my own good fortune in now being able to work in Government with excellent universities like this one, which matter so much to our national life. What's more, the path-breaking experience of Coalition is changing British politics for the better.
Sharing power has required us to work in new ways, and I believe it has actually strengthened Cabinet Government as more issues are debated between colleagues. You have to have evidence and analysis to back your assertions. And that's not only true around the Cabinet table. It is true for individual departments too - certainly in BIS, where I hope policy is already better for the lively discussions which Vince Cable and I enjoy.
Now, with John Browne's report due in the Autumn, perhaps I could reflect for a moment on the major decisions which have shaped the HE system since the War.
The first step is Rab Butler's Education Act of 1944, which led to a massive expansion of opportunities for young people to attend secondary school for longer. It was not explicitly about universities but this expansion in turn brought growing demand for university places. As more young people stayed on at school or college to 15, then 16, and 18, so more wanted to go to university too. Here is the percentage by decade of young people staying on in education beyond the age of 16:
10.4 per cent in 1949/50
19.2 per cent in 1959/60
34.3 per cent in 1969/70
55.2 per cent in 1989/90.
It was 71.8 per cent at the millennium and 81.5 per cent in 2008/09. No wonder that more young people go on to apply to university as well.
I know of no advanced Western country which has reversed such a trend. It is partly that education is one of those goods which we want to consume more of as we grow more affluent: it is partly that we need more education in order to become more affluent. The direction of causation goes both ways, but the effects are clear. There are now over two million students in English universities.
There will be intense pressure on places this summer. That pressure derives from the underlying growth in demand, from a spike in the birth rate back in 1992, and because more people are applying to university given the shortage of job opportunities. Applications are up 16 per cent on this time last year, and there simply isn't the capacity to meet such a surge in demand.
We were the first to highlight the problem.
What's clear is that the growth we have seen in student numbers is not an accident. Young people and adults alike recognise university as a rite of passage that can set you up for the future. There is strong evidence that graduates enjoy better health. They tend to be more active in community life. They're more likely to see their own children go on to a university career - perpetuating the social mobility we're so intent on boosting. And people also read job adverts requiring graduates.
I read the excellent speech that Richard Lambert gave on Tuesday, raising the question whether so many people needed to go to university. I wonder, though, how many of the CBI's larger members conduct graduate-only recruitment and, if so, when they intend to change their approach.
Of course, apprenticeships and vocational training are just as important as higher education. No one should feel compelled to attend university if they don't have the aptitude or desire for it.
That is why, in my speech in Birmingham, I focused on the links between vocational and academic pathways. In fact, they should reinforce each other.
One way to improve the popularity and rigour of apprenticeships is for them to be seen as a possible route into university. I have met BT apprentice phone engineers, and some of them go on to study electrical engineering at university. That helps to boost the scheme's recruitment and retention.
One of the strengths of Silicon Valley, meanwhile, is precisely this pattern of learning. People go to university in California aged 25, having worked for years at the practical end of high-technology industries; they may get more out of university in this way.
But that type of career progression remains rare in this country. Indeed, I am going on from Oxford Brookes to UCAS in Cheltenham and will be talking to them about what more we can do to make sure good vocational qualifications are reflected in the university entry system and that the vocational and academic routes properly complement one another.
But back to historical context. The case for expansion is usually associated with Lionel Robbins, who insisted that HE should not be the preserve of a tiny elite. Yet Robbins did anticipate many of the subsequent arguments about fees and loans. His own summary was prescient:
"On the one side is the contention that a free education to the full extent of ability to profit is the legitimate expectation of the citizen of the enlightened and humane society. On the other is the contention that since the higher education of the individual involves an increase in his earning power, to finance him by grants outright is contrary to the principle of equality". Indeed, the historian Robert Anderson quotes Robbins concluding that the loans argument was "ultimately very hard to resist" and predicting that the debate would resurface once "the advantages of higher education are more generally perceived and the burdens of financing its expansion are more severely felt".
Turning to John Browne's report, it is conventionally described as a review of fees. But that underestimates its remit. I remember sitting in Peter Mandelson's office when he consulted me about its terms of reference, where I argued that they could not be restricted to fees. What we have instead is effectively a review covering the long-term direction of the sector as a whole - and, for that, we need a dispassionate assessment of the strengths and weaknesses of our HE system.
As I stressed in Birmingham a fortnight ago, this country's universities are distinguished by several features. They enjoy autonomy - a crucial advantage in contrast to so many of their European counterparts. They produce high-quality research, second only to the United States. They are held in high international regard - featuring heavily in the top rankings of global league tables. And they have dramatically widened participation - in spite of the arrival of fees.
There aren't many public bodies that have delivered expansion on this scale, and I very much hope that Universities Week - starting on Monday - will serve to highlight all the ways in which HE institutions are local, regional and national assets.
Widening participation, of course, goes hand in hand with diversity - not making every university conform to a standard model but allowing them to develop their own approaches to the various needs and ambitions of students.
There is no single, binding definition of what constitutes a good university or a good course. When people worry that too many are going into higher education, they imagine that we are forcing non-academic youngsters to sit in a seminar room for three years. If that was what actually happened, it would be a waste.
But nowadays, university is a broad term which covers many types of learning - from computer games technology at Derby to physics in Exeter; from classics in Newcastle to yacht design at Southampton Solent - and this broad understanding of the university is a feature in many advanced economies.
This diversity also means that degrees do not fit into some standard model, as Janet Beer made clear in what was perhaps the most significant exchange during last year's select committee hearings. It was a classic moment.
Graham Stringer asked her: "Is a 2:1 from Oxford Brookes the equivalent to a 2:1 from Oxford University - say in the same subject, history - and how would you know?"
Janet replied: "In the general run of things there is very little equivalence between Brookes and Oxford, there is not that much overlap". And later: "It depends what you mean by equivalent. I am sorry to quibble around the word but is it worth the same is a question that is weighted with too many social complexities. In terms of the way in which quality and standards are managed in the university I have every confidence that a 2:1 in history from Oxford Brookes is of a nationally recognised standard."
That answer is my text for today, for it gets to the heart of the dilemma: standardisation versus diversity. I'll return to that in a moment, but first let me highlight a couple of weaknesses in our HE system.
The first is that excellent teaching is not universal. At the moment, we have incentives for focusing on research, but nothing comparable to reward good teaching. Look at all the student surveys, and a clear pattern emerges. Students are looking for much more feedback on their work, to be more involved in shaping course content and to develop the wider skills that will help to get them decent jobs. When I visit student unions, I don't find undergraduates plotting Marxist revolution for Latin America; I hear them complaining about how long it takes to get their essays returned.
The second weakness is the financial model upon which the sector currently operates.
There are universities struggling to make ends meet. Some have been prudent, but others have planned on the assumption of ever-rising budgets.
The 2004 funding structure has turned out to be surprisingly inflexible. It is in such delicate equilibrium that shifting any single element requires us to shift everything else. If fees were to go up, the Government would have to lend people the money to pay for them - and that would push up public spending. It's not just that students don't want to pay higher fees: the Treasury can't afford them. So the arrangements we have now are clearly unable to respond to the current economic climate.
Indeed, these two weaknesses are related: the present funding model has no room to reward excellent teaching.
This, then, is the general context behind the work of Lord Browne. Perhaps three comparative figures summarise where we are. Our spending on HE as a percentage of GDP is 0.1 per cent below the OECD average. Student support as a proportion of the HE budget is above the OECD average - 26 per cent against 18 per cent - and is forecast to grow further. And, contrary to popular misconceptions, we have not conducted some unique experiment in widening participation - the UK's participation rate for academic degrees puts us fifteenth among OECD countries, down from seventh in 1998.
In these tough times, moreover, students and their families are right to pose other hard questions. Why should they pay greater contributions when the current crop of students is telling us that they're often not receiving enough direct academic feedback, and that they're not receiving sufficient preparation to enter the job market? What kind of teaching do they get for the expenditure, and how can they judge its quality when we talk proudly about diversity and non-comparability?
Let me respond to some of these concerns. Once Lord Browne has reported, I want to ensure three things. That students enjoy a better university experience, particularly through a greater focus on teaching. That universities have more robust funding arrangements. And that, we have a fiscally sustainable HE system. Nor must we forget the important objectives of widening participation and social mobility, both of which are rightly specified in the Coalition Agreement. I believe that all of these are achievable provided we all apply ourselves over the coming months.
At the centre of this are the students. Any reforms must be in the best interest of students themselves.
That includes, for example, providing them with better information. In Birmingham, I stressed the absolute importance of careers advice in schools and colleges, so that young people don't miss out on a particular course or a place at a particular university through not receiving the right guidance at the right time.
There are other types of information to which prospective students need access - which is why I can announce today that I have asked HEFCE to write to higher education institutions and further education colleges that teach HE degrees, inviting them to publish "employability statements".
These statements, written directly for a student audience and readily accessible online, will summarise what universities and colleges offer students to help them become job-ready in the widest sense and support their transition into the world of work. Many universities already provide detail about what students on particular courses can expect in terms of job placements or other types of skills training, but these statements will set a minimum requirement for such information.
The aim is to have the statements in place by the end of August, to enable university applicants for the academic year 2011/12 to make better-informed choices. This work is consistent with the Coalition Government's belief in transparency - to make more information available to prospective students about the cost of different university courses, as well as related graduate earnings and student satisfaction - and we will be pressing universities to do more in the coming months.
I've been pushing for greater transparency from universities for some time now. Back in 2008, in a speech to UUK, I was critical of institutions for their reluctance to release data on the outcomes of their own students. Transparency is now more important than ever - in central government, among local authorities, in all public bodies. Besides, applicants who can make better-informed decisions about your university will be more satisfied and do better once they're there.
But information alone cannot fix every flaw. Incentives matter too. I want to see an HE system that's more competitive - one where new entrants can address the growing and varied demand from potential students, and where there's strong motivation to improve teaching.
I want to float an idea that I think could transform the incentives to focus on high-quality teaching. It would not just create incentives to raise teaching standards, though. It could also provide a cost-effective means of spreading educational opportunity in straitened times. And it could help us generate more social mobility too, which has stalled in recent years.
We can do it by separating teaching and examining, creating new institutions that can teach, but do so to an exam set externally. Let me explain this historically, because this is what actually delivered the expansion of universities in England and Wales for a century.
In fact, all English and Welsh universities founded between 1849 and 1949 offered University of London external degrees, before they received charters to award degrees of their own. This includes the University of Wales, Liverpool, Leeds, Bangor, Bristol. And London's external exam system has continued to grow, in markets like Hong Kong, Singapore and even the USA.
It's not just degrees from London. The Open University's validation services are similar. I value other externally-validated qualifications, such as HNDs, HNCs and BTECs - and I'm not alone. The evidence is that employers value them too, because they know where they are with them.
The external exam system may be one of those British innovations that is more widely rated abroad than at home. It has generally been assumed that any home-grown institution offering higher education must award its own degrees. But I am interested in looking at whether some institutions could benefit from linking themselves to an established exam brand with global recognition.
Let me be clear: I am not suggesting the removal of anyone's degree-awarding powers, and I understand why universities want to award foundation degrees. The last Conservative Government was right to abolish the CNAA, which oversaw the old polytechnic qualifications. But institutions that chose to offer external exams could deliver robust standards - in which employers already have confidence - from day one. It's a way in which they could expand straight away, without having to establish from scratch a reputation for their own degrees.
This could, for example, help FE colleges looking to improve their higher education range and their progression routes. It's how they could continue to offer degrees should university partners move their provision back on campus. And, just as I previously worked on supply-side reform for schools, I am keen to see new higher education institutions: the experience of other countries suggests that non-traditional higher education institutions can widen participation, reduce costs and raise standards.
It could be easier to guarantee this if new HEIs also had access to the security, quality-assurance and reputation that comes with externally-examined degrees. And there could be a real competitive challenge to universities, forcing them to focus more on teaching. A key aim of the coalition is to recognise good teaching at all levels, and I would be interested in people's views as to whether this is one way we might do that.
I also believe that this approach could improve social mobility. Success in prestigious, externally-set degrees would boost opportunities for students who cannot move away from home. Studying near one's home isn't always the best choice at the moment but if local providers opted for teaching existing highly-regarded degrees, it could improve students employability.
You will see the obvious parallel. This is like schools preparing students for external exams. And that is the greatest drawback. For many people nowadays, what defines a university is precisely its power to award its own degrees, and I'm not trying to take that away from any institution. Degree-awarding powers are a pre-requisite for the 'university' title. Many universities see them as fundamental to their autonomy, which underpins the strength of our HE sector. But equally, I do think it's possible to provide good quality HE in an institution that doesn't award its own degrees and institutions may find it is cheaper and more efficient as well.
My idea, then, does relate to some of the greatest challenges we face in HE, and it does offer some answers to those challenges. So I offer it to you as the start of a conversation that we should all be having about the future direction of the sector. What aspects of it are viable or could be adapted - because HE provision does need to grow, secure new funding streams, and innovate, just as this institution once pioneered the modular degree. We need to design a system that's built to last - and, given that we will need some radical thinking to succeed in the world we are entering, I suggest we think hard before deeming any proposition "off limits".
These are tough times for universities. Big decisions will follow the Browne review. But, providing we are innovative, I am confident that we can meet the aspirations of students, the needs of taxpayers and the hopes of universities.
It only remains for me to thank Oxford Brookes for inviting me here today, and all of you for listening.
Published 10 June 2010