David Willetts, Minister for Universities and Science, HEPI Conference Speech
Minister for Universities and Science, HEPI Conference Speech - 15 May 2013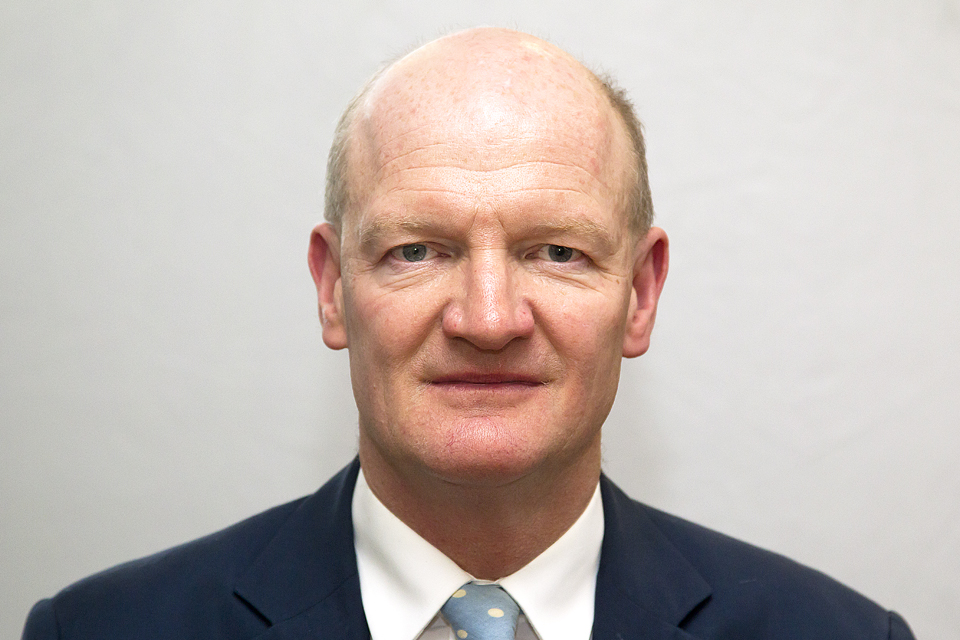 Let me begin by thanking Bahram for his thoughtful leadership of the Higher Education Policy Institute over the last decade and his long service to higher education sector. He began his career in the Department of Education and Science; he then moved on to HEFCE, and then to HEPI as its director. He has been a welcome and independent voice in higher education. And his bow ties have also livened up many an occasion!
He has set some important themes for this conference but before turning to them I just want to respond to his frequent argument about the finances of our reforms.
He has cornered the market in regular media comment on the so-called RAB charge, the amount of our student loans we forecast we will have to write off. And of course writing off student loans is a deliberate feature of the policy – if you graduate and then have low earnings we do not expect you to pay back. These estimates are changing all the time – at least twice a year. This is because they are very sensitive to changes in earnings. Earnings growth in the past few years has been lower than was forecast when we set the £21,000 repayment threshold back in 2010. Every time there is a new lower estimate of earning growth that threshold becomes higher relative to average earnings, and Bahram is out on the media saying the RAB charge has risen. It is currently about 35% and whilst earnings continue to grow less than forecast in 2010 it could rise further. It will happen not because of any change in the value of going to university but because of the impact of deviations of average earning from that 2010 forecast. But when forecasters aren't overestimating factors like earnings growth they are underestimating them. And when in the future their forecasts underestimate earnings growth the RAB charge will fall but perhaps without quite the same media attention.
Meanwhile other figures in our RAB charge methodology – the cost of government borrowing for example - are fixed by the Treasury assumption of a 2.2% discount rate. We could knock ten percentage points off the RAB charge straightaway if we moved down to something closer to the actual cost of borrowing today. The actual cost of government borrowing is currently much lower than our assumption but it could rise at some point in the future. We do not adjust this every few months as we take a long term average. So our modeling for the RAB charge is a combination of some assumptions which are highly sensitive to new data and others which are fixed to be very insensitive to it. It is wrong to pay too much attention to changes in the RAB charge which result from this strange combination of methodologies.
None of this means that is not worth going to university. Bahram may sometimes give comfort to the don't bother going to university brigade but I know it is inadvertent. The evidence is really quite robust for the continuing value of the graduate premium. This reflects the fact that modern economies have a growing demand for graduates. It is not just a phenomenon from the days when there were few graduates: it appears to have been maintained even as student numbers rose over the past twenty years. 21-24-year-old university degree graduates in England today are more likely to be employed, more likely to be in graduate-level employment, and more likely to have higher wages than those who do not have a university degree. This has consistently been the case before, during and after recessions. The so called 'graduate premium' is approximately £100,000 net and has held up over several years of wage stagnation. These substantial private returns to graduates are one reason why it is fair and progressive to finance our universities by expecting graduates to pay back through PAYE if and when they are in well paid jobs.
The returns are not just private returns for graduates however; there are wider economic returns too even before we count the social and cultural benefits. Upcoming research about to be published by my Department shows that graduates make a significant contribution to both productivity and growth. Indeed as graduates earn more they pay more income tax. The OECD are clear that a good way for a nation to grow its tax base in the long run is to have more graduates. It is an investment in long term tax revenues with a good rate of return.
A degree is worthwhile both for the individual and for us collectively. That is why our reformed method for financing higher education also has a significant public contribution too. It comes in several forms. There is the RAB charge of course. In addition there is maintenance support for students. This all adds to an average of about £5,000 of public resource behind a student every year And we continue to provide teaching grant for high cost lab based courses as well as for other specific purposes. It is why incidentally we have overall student number controls. These are a long standing feature of the system as our means of delivering public spending control.
I look forward to returning to debate these financing issues with Bahram in the future. Meanwhile I stick with the OECD description of our reforms as a "textbook case" of higher education reform. Unlike many countries we have no upfront fees and instead expect graduates if and when they are in well paid jobs to pay for their higher education.
The student academic experience
Let me now turn to the subject of our conference today. And Bahram has chosen well. It is the student academic experience. Sometimes this is simply called the student experience and there is a wider experience in which everything from the quality of the night life to the range of student societies all play a part. But that is not our subject today. Bahram rightly is focussing specifically on the academic experience.
Let us start with the good news. The National Student Survey of 2012 shows students expressing very high levels of satisfaction overall. Of the almost 300,000 respondents – 84% were definitely or mostly satisfied with the quality of their course in 2012. But there is a lot of variability between institutions, and even within institutions in different subjects.
We have to look behind these surveys to more granular data. So for example one of the weak points regularly shown up in the survey is that students are less satisfied with the academic feed back they get for their work. In 2012 the score for satisfaction with academic feedback was 71% significantly behind that overall satisfaction score of 84% This is a key feature of their academic provision where universities need to do better.
I am very pleased to see that HEPI have joined up with the Consumers Association and its publication Which? to try to assess the student's academic experience. This is exactly the sort of debate the government's reforms to the HE system should promote. I have talked about students as consumers and some critics don't like that. Of course I recognise there is more to education than being a consumer. Nevertheless there are important similarities with conventional consumers which we can harness to strengthen the student voice and the quality of the student's education. For a start the framework of consumer law applies so providers are under an obligation to supply the goods and service which are being paid for. And remember we in BIS are the consumer affairs department as well as the Higher Education Department. Then there is also the scope for the prospective student to exercise choice. That is what UCAS is all about as against for example some other systems in which you just go automatically to your local university. And on top of this we want these decisions by prospective students to rest on better information about what individual universities will provide and how. That on its own has many of the ingredients of a consumer model. But it does not stop there. Universities can compete for students now we are getting rid of number controls in respect of a third of students and relaxing them for all universities. Each student now brings the funding for their education. I want to see universities compete for students on the basis of the quality of the student experience. With repayment of the cost of their education through a 9% higher income tax from a very high threshold there is little reason for a student to decide to go to one university because it has fees of £8,250 whilst at another it is £8750. No system of graduate repayments as progressive as ours has led to that sort of price competition. But universities can instead compete on the quality of the student experience. I am delighted therefore that HEPI has teamed up with Which to focus on these key issues which are the basis for that competition.
Today's report focuses on student hours of teaching and study. This is not the be all and end all. There are wider issues which I will turn to. Nevertheless HEPI and the Consumers Association are right to focus on it. It matters to students and their parents. It matters to me too. After all we are actually putting more cash into teaching in universities in total. The new fee loan in many cases is bigger than the old grant plus fee loan. The notional HEFCE grant for subjects in price group D in 2011-12 was £2,345 and the maximum fee was £3,375 - giving a total of £5,700. OFFA data for 2013-14 shows that the average fee after fee waivers was £8,263. This is over 40% higher than the funding available for Band D courses in 2011-12. That means more resource for teaching and students are entitled to see the benefit of that.
I speak to many parents who, when their sons and daughters return home after a term at university ask what they have been doing. They are sometimes pretty shocked. "Was it really only four lectures a week?" "So how long were you actually in the lab?" "You only wrote three essays?" "You still haven't met the big name professor who was so prominent in the prospectus?" "Can you really spare all that time to work in the shop every week?" For too long universities have been preoccupied with research because that was where all the funding and prestige came from and where competition was strongest. Now universities need to face the challenge of raising the quality of the teaching experience for students. It is a pressure they face as a result of our reforms. I believe they are starting to rise to that challenge.
The survey shows a clear pattern in which students with low total academic contact hours are most dissatisfied. A course that is providing it students with less than 10 hours has unhappy students and difficult questions to answer. Students will be asking what they are getting for a fee of £9,000. I answer that it is to pay for their teaching not to cross subsidise research. I hope and expect to see a decline in the number of students with such low contact hours.
The situation is however more complex than the survey suggests. There are two main reasons. First, we have not yet had a full year of our new system. Much of the evidence in this report is from students under the old fees system and the old number controls with much weaker incentives to focus on the student academic experience. As our reforms come into full effect I expect to see under-performing universities raising their game. Otherwise students will go elsewhere, taking their funding with them.
There is a second note of caution. Contact hours are not the whole picture. Professor Graham Gibbs, probably our most respected expert in his whole field, wrote in his report Dimensions of Quality, that contact hours are an imperfect measure of quality and educational gain. It should not be used as a stand-alone indicator without reference to what is done in that time, who teaches and how much effort students put in. In the 2012 NUS survey, students said that class size was as important as contact hours; smaller class sizes meant more access to staff which generally meant a better quality of contact hours. Around two thirds of students were satisfied with the amount of lecture contact time. However there was clear demand for more interactive contact hours, with roughly a third of students saying that the amount of group tutorials, drop-in sessions and individual meetings were just too few.
I do not believe ministers should instruct universities on what they should do. Our most powerful simple tool is open publication of data. I want to see students provided with information about where their money goes; what it is spent on; rather like those pie charts you get from your council explaining how your council tax has been spent. University represents a huge and life changing choice for people and they are entitled to the key information so they can make the right decision for their particular circumstances.
We will be providing more information in more accessible form for them to take this decision. The launch of the Key Information Set is an important first step. HEFCE has just published the findings from an early review of KIS and the Unistats website. This report recommends a range of improvements such as
allowing students to filter their searches by the location of the course
greater uniformity in how the award and the title of the course are presented
developing a communications strategy and a mobile-compatible version of the site.
Many of these changes are already being introduced for September 2013. I am sure in years to come, we will wonder why it took so long to provide what is such basic data for prospective students. But there is still more we can do to get better clearer information on the quality of the student academic experience by course and by university. In Dimensions of Quality Professor Gibbs noted that student engagement was a good predictor of learning outcomes and highlighted some of the indicators that could measure that engagement - such as class size, who does the teaching and effective feedback on assessments. The HE Academy is working with a few institutions to trial questions for the National Survey of Student Engagement focusing on the quality of the educational experience.
Already universities are rising to the challenge of raising the quality of the student academic experience. Indeed one academic told me the shift of attention to quality of education is the biggest change in universities for a generation. There are some very welcome examples of this.
At the University of Winchester the 'Transforming the Experience of Students Through Assessment' (TESTA) project has shown that by using teaching quality Performance Indicators – such as detailed NSS scores - in a well informed way, HEIs can significantly improve students' educational experience. This blueprint is being used widely with tangible results such as work being returned much more promptly and a 25% increase in the scores on feedback.
The HE Academy has a raft of tools to support an excellent academic experience. The National Teaching Fellowship Scheme has recognised excellent teachers for 12 years now, and given awards to more than 530 lecturers and support staff. I would urge institutions to participate in this excellent scheme.
Over 5,000 staff were awarded Fellowship of the HE Academy in 2012. This is real commitment to professionalism in teaching and learning in higher education. Last November Huddersfield University became the first in the country where all teaching staff have been awarded professional recognition by the Higher Education Academy.
The current QAA's system of Institutional Review includes, for the first time, a judgement on the enhancement of students' learning opportunities. Already four institutions have been commended by the QAA for going beyond expectations including, most recently, the University of Lincoln. Learning there is grounded in research, so that students are making their own discoveries supported by academics. This was recognised by QAA reviewers as a feature of good practice.
I am also keen on making sure that learning is actually stretching. It should be taking students further and testing their intellectual capacity. The key to the problem revealed in the HEPI data and elsewhere is that the prestige and effort has gone on research not teaching. There is a paradox here. The system we inherited for funding teaching lacked competitive pressures – we are changing that. But when it comes to research it is exactly the opposite – there are intense competitive pressures to get the articles into the prestigious journals. There is still no assessment of teaching which matters as much to academics as the Research assessment exercise. If anything this system has been too intensely competitive with insufficient collaboration and co-operation. That is why I am pleased the research councils have now improved their arrangements for handling joint bids for funds. I welcome the growth of regional collaborative networks. One advantage of these is that they can save significant sums of money by sharing expensive equipment. Indeed often one of the first things which these groups of universities do is prepare a shared register of exactly what kit they have got. This sharing of equipment is one of the most striking examples from a new report called "Making the Best Better" commissioned by BIS and published today by the N8 group and the Universities UK Efficiency Exchange. The report identifies a very strong track record of institutions delivering both operational and productive efficiencies whilst improving the student experience. For example the N8 universities share £3.25 million world-leading High Performance Computing facility across their institutions, giving scientists access to a larger and higher specification machine that would not be affordable for one institution. On the operational side, the University of Leeds saved almost £1m a year on energy costs by joining forces with Leeds Teaching Hospitals NHS Trust to build their own combined heat and power plant.
CATALYST
Universities have been transformed over the past 20 years, and many institutions are important economic actors in their regions – creating employment, working with industry, providing skills, driving innovation. Locally universities are better placed than government to understand the strengths they have, who the relevant companies and academic centres of excellence are, and how to form collaborations. And that is why I am pleased to announce today, an extra £50 million as part of HEFCE's Catalyst fund to support cutting-edge innovation and research projects and keep us ahead in the global race. The portfolio of 16 projects, which support our priority growth and industrial strategy sectors, aim to create over 3,000 jobs (including high-value jobs and new graduate employment opportunities.
An example of how this Catalyst funding impacts on students is at Sheffield Hallam university which I visited recently and was highly impressed by their student services. Students there are being supported through the development of a National Centre of Excellence for Food Engineering. It will work with Britvic, Coca-Cola Enterprises, Kraft, Mars, Nestle and United Biscuits who will contribute equipment, facilities, mentors and advisers. The project addresses the recent finding that many food manufacturing plants regularly lie idle – the prime reason being a lack of skills to identify and rectify breakdowns. The Centre has an ambitious target to help to add £1 billion in Gross Value Added in the food and drink industry, as well as to get more graduates engaged in the industry.
Working with industrial partners, the range of Catalyst projects will be able to offer internships, student placements and improve graduate job opportunities. This is another way of rising to the challenge set by today's report. As well as more academic study students are often after direct experience of the world of work which helps them see the relevance of their study. It is what the old sandwich courses were all about. Many survive but we need more in new forms.
This new Catalyst programme will help promote that. It is all about the agenda set out in our original White paper – putting the student at the heart of the system. That is what our reforms are all about and why reports like today's are so important. Bahram, thank you very much.
Published 15 May 2013