Speech
Creating the best IP framework
Speech by Baroness Neville-Rolfe on the importance of working together to help businesses recognise and capitalise on the economic benefits of their IP and brand.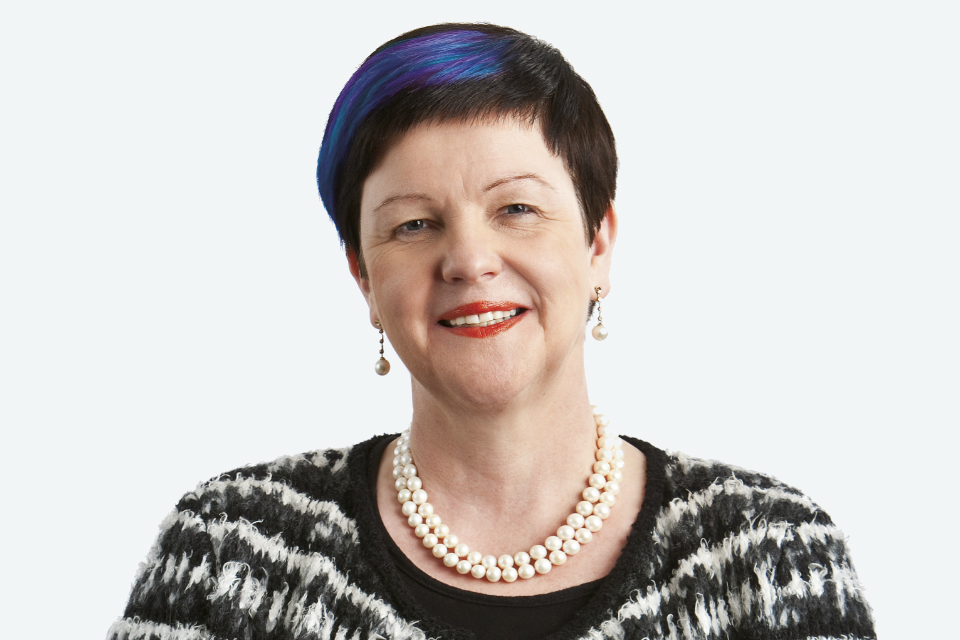 Welcome
I would like to congratulate you on your conference today and thank you for the opportunity to speak before such an august audience - I've already spotted Dame Helen Mirren, Mo Farrah, George Clooney - I believe the Prime Minister is here somewhere so I had better mind my Ps and Qs.
I include you, the members of the Institute of Trade Mark Attorneys, in the list alongside the greats of world leaders, music, theatre, science, sport, film, politics, Bollywood [and heroes from a galaxy far, far away].
My 17 years in business taught me the importance of trade marks, design and brand identity. Every company has at least one trade mark – and most will have many more. Of course getting a trade mark or design doesn't bring in the money. Companies have to work hard to protect the investment in their brand, to continue to innovate and keep up to date with their customers – without that, brand loyalty will wane.
As consumers, whether it's choosing cleaning products, buying a new car or choosing where to shop, we form an emotional connection to a familiar brand. That is why it matters that businesses can protect their ideas, can spot and seize new opportunities, and can exploit them both at home and abroad.
And that's where all of you play a vital role! Businesses would struggle to protect the investment in their IP without the expert guidance provided by IP specialists.
Creating the best IP framework
Of course the legal framework has to be right too – and as Minister for Intellectual Property, that's where I come in. I am committed to helping businesses recognise and capitalise on the economic benefit of their IP and their brand. It is something that I am passionate about. Not enough people put passion and IP in the same sentence!
I believe that a strong IP system is key to encouraging innovation and delivering continued economic growth and jobs.
We already have a good legal framework of rights. And I know we are all delighted that Taylor Wessing's Global IP Index judged the UK to be the best place in the world to obtain, exploit and enforce IP rights.
But we can do better and I would like to focus on 3 points today – enforcement, Europe and International and the performance of the IPO - a strong and almost unique institution because it has the vigour that comes from having the different aspects of IP under one roof – even the Chinese are jealous of that.
Enforcing and supporting trade mark and design rights
I mentioned enforcement earlier. If businesses cannot enforce the IP rights they own, those rights become worthless bits of paper or entries on a computer register. So businesses, legal professionals, enforcement agencies and Governments must work together to support legitimate users and make life difficult for counterfeiters.
We were recognised as global leaders in tackling IP crime, with the best ranked enforcement framework in the world in the US Chamber of Commerce rankings last month.
I was delighted last autumn to announce additional funding from the IPO for the Police IP Crime Unit, securing its future until 2017. It has already suspended 5,500 infringing websites - importantly, over 98% of these were suspended for selling counterfeit goods. And since July last year, PIPCU has diverted nearly 9.4 million views from IP infringing websites to their warning and domain suspension page.
Those viewing the website are receiving an official message from the City of London Police – warning that the website they are trying to access is currently under investigation.
We have also made it a criminal offence to intentionally copy a registered design – this strengthens protection for the UK's hugely important design sector.
But sanction without enforcement is worthless. To raise awareness and understanding of this new criminal offence my officials have been providing training to Trading Standards Offices. 12 regional sessions have taken place across the UK, with 383 officers attending.
We need to reduce the oxygen of demand for fakes. So we are also working to educate consumers about the value of IP and the danger from counterfeit goods and the economic damage they cause to the economy and the jobs lost. With that in mind I am delighted that this Government has made a significant investment in the Creative Content UK educational campaign which will be coming to a location near you later this year.
And we continue to implement our commitments in the IP Act. Earlier today the consultation on the new Design Opinions Service was launched. This new service, which will be introduced in October, will enable businesses to make informed decisions about how to enforce their rights and reduce litigation costs.
The consultation considers how the service will work, and I would encourage as many of you as possible to comment.
Changes in Europe
Businesses do not trade solely in the UK. They must have the choice to access the European and global markets.
As a profession you have told us that the current European trade mark system is already working well. We need to reform not rewrite and the system needs to be updated to reflect modern business practices and reduce inconsistencies.
I remain hopeful of an agreement on trade marks under the Latvian Presidency.
Whilst there may be some compromises needed to secure agreement I believe that the current proposals represent some real improvements for owners of trade marks, for example;
a. The removal of the requirement that a trade mark must be capable of graphic representation on the register opens the door for new and innovative trade marks - such as smells.
b. The introduction of one class one fee should help address the problem of a cluttered trade mark registered; and
c. We seem to be reaching a balanced solution to the issue of goods-in-transit. The UK has a proud heritage as a free trade nation. We take a hard line on counterfeiting and believe it is important to protect legitimate trade. The current proposal in this area supports both these aims.
Global challenge
Having operated in Asia myself as well - and the US - I know that investing and operating in foreign markets can be challenging especially in respect of Intellectual Property. So our specialist IP attaches who help UK business in China, Brazil, India and South East Asia are very important. Since 2011 they have provided 1:1 practical help and support to 537 UK businesses experiencing IP issues, with an estimated value at risk of around £400m.
Last year I led a delegation including Justice Birss, Catherine Wolfe, senior IPO officials and over 50 British businesses to Beijing in September for the 2nd UK-China IP Symposium. This dialogue with China means that the UK is now one of China's primary partners for IP cooperation.
During the visit, UK and Chinese counterparts shared best practice from our respective IP systems, focussing on bad faith applications, opposition proceedings, non-conventional marks and design rights.
They were very struck by what can be achieved by Government and professionals working together – presenting a united front, a consistent approach. This seemed to be a new concept in China and we are hoping to arrange the next event here in London.
IPO performance
So I turn to my final theme, the IPO.
I visited the IPO in South Wales in my first week as Minister. I have been repeatedly impressed by their commitment to providing a timely and high quality service. My officials at the IPO continue to rise to the significant challenge of demand for trade marks in the UK. 48,938 trade mark applications were received in the last financial year – a rise of 19% and - this year we expect to receive over 50,000 applications.
Time to first examination of applications is currently under 10 working days. I understand that in many jurisdictions it can take considerably longer – even up to several years. This is a fantastic achievement and the result of the investment and efficiencies introduced for example the new e-filing system and of course the dedication of the people.
Time is money and I should highlight the IPO's role as a Tribunal, promoting mediation, holding case management conferences and in reaching a resolution of disputes. Next year the target will be tightened from 15 months to 12 months – just a couple of years ago the average was 3-4 years. I know a year still seems a long time. But we are of course dealing with legal disputes where each party has a right to present their case and be heard and the scale of transformation is very encouraging. And I know many people here this evening have a strong relationship with the IPO and will agree with me.
In conclusion
I am keeping you from your dinner. So can I just say that I enormously value the work of ITMA, the experience you bring and the work you put into our consultations and of course thank you for holding us to account.
Ladies and Gentlemen, thank you for listening.
Published 20 March 2015