Contempt of court: why it still matters
Speech by Attorney General Dominic Grieve QC MP to the Kalisher Scholarship trust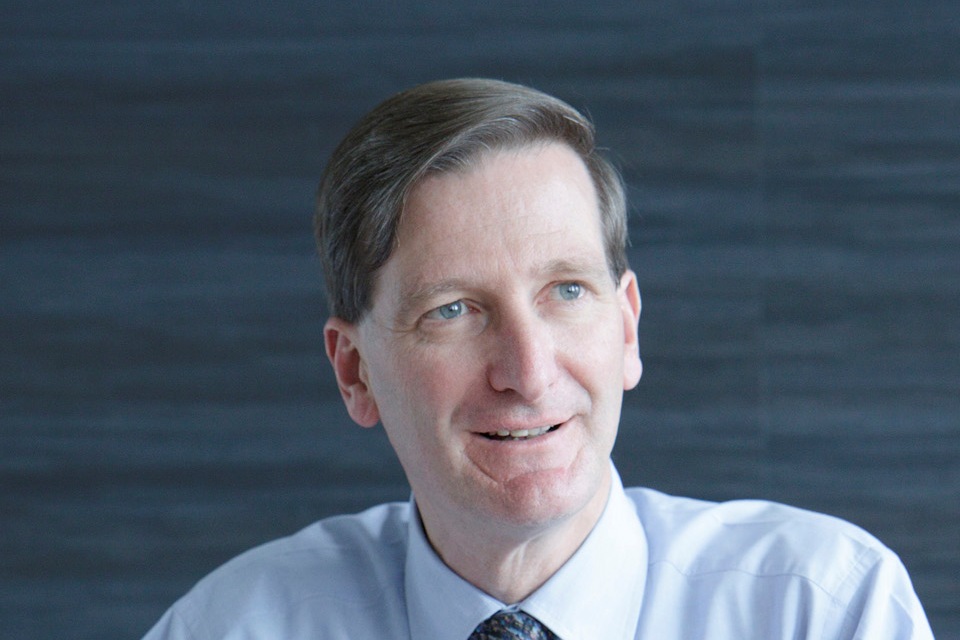 Introduction
"It is a great pleasure and a privilege for me to have been invited to deliver this year's Kalisher Lecture. In my years in practice before being elected an MP, Michael Kalisher's reputation as an outstanding advocate grew year on year until his untimely death. His memory lives on through the help provided by the scholarships in his name and through this lecture.
"I note that a criteria for getting a scholarship is 'good humour' as he believed it to be the essential prerequisite of the advocate. As a Law Officer I can endorse that opinion entirely.
"The Old Bailey is also redolent of memories for me. Here it was that I defended in my first Crown Court trial some 29 years ago, just out of pupillage. I remember it very well. My female client aged just 18 and of previous good character was charged, arising out of a Clochemerle style neighbour dispute in Dagenham, with 'Furious driving with intent to cause actual bodily harm' contrary to section 35 of the Offences Against the Person Act 1861' (no one had actually been injured) an offence which I have never encountered since, save that I think it was the basis of the case against Toad in the Wind in the Willows.
"The judge was well known for his interest in boxing and reputation for unpredictable interventions. The trial derailed quickly with his insisting my tearful client had raised a point in her evidence that amounted to an alibi of which no previous notice had been given and remanded her in Holloway for the night while inquiries were made, against my - and I would add prosecuting counsel's - earnest representations. I remember I was then invited to take a glass of sherry with the judge where it was intimated that the merit of the overnight remand might be the avoidance of the need for an immediate custodial sentence, if she now saw sense and pleaded guilty. The next day, after a summing up in a tone thought appropriate by the judge to his strong views on the case, the jury acquitted her in 10 minutes. My confidence in the jury system and my resolve to uphold it in politics has been entirely secure ever since.
"Now it has only been a few months since I was appointed Attorney General but already a lot seems to have passed over my desk, some of which has been the subject of significant press attention. So I thought that your kind invitation gives me the opportunity to talk about a distinct role, connected to the media and to the successful maintenance of trial by jury, which perhaps receives less attention than others, namely that in relation to contempt of court. I should say from the outset that my observations will be restricted to publication contempt and how it impacts on criminal trials. I hope you will also understand if I try not to end up providing grounds for having to authorise a prosecution against myself by speaking about specific current criminal cases.
"Over the last 6 months it has become increasingly clear to me that the contempt of court jurisdiction is often the subject of misunderstanding, as is the role of the Attorney General in relation to it. I am also aware of strong calls in some quarters for a root and branch amendment, if not total relaxation of the law. This is due I think to 2 developments since Michael Kalisher was addressing the courts with such skill and judgement. The first is the rise of the internet but there is also the change to the rules of admissibility of previous convictions and bad character at trial.
"Some feel our present legislation is out of date with a 24-hour news culture in which material can be published and accessed by the world at large with the click of a mouse. What is the point, they say, of contempt of court legislation when potential jurors can simply go onto Google and enter a defendant's name in the hope of finding some extraneous material? As I will go on to explain I disagree with that view point and consider that the same editorial rigour which generally does and should continue to apply to the traditional printed press, should also apply to online publications.
"Similarly, when the amendments to the admissibility of bad character were brought in, I was conscious at the time as opposition spokesman that this in turn might affect the approach of some media outlets in their pre-trial coverage of a case. If a jury is likely to hear about a defendant's previous convictions then why can't they be printed beforehand? Again I do not agree with that approach. Indeed, I feel that these developments have actually re-enforced the need for contempt of court legislation to support and act in conjunction with inherent safeguards in our jury system. A defendant must be tried solely on the evidence that is presented in court, nothing else. This is the fundamental reason why the contempt of court jurisdiction exists and why legislation is, in conjunction with other safeguards as relevant today as it always has been."
Importance of free speech and open justice
"However as a starting point there can be no useful debate on this topic without first acknowledging the importance of the press in reporting what takes place in our criminal justice system. There may be some who have an intrinsic distrust of journalists, fearful that anything they say is misunderstood and misquoted. I can understand that suspicion but do not agree with it.
"It is clear to me that the operation of our Criminal Justice System just as our political system is underpinned by the existence of an active, enquiring and above all free press which is able to report and comment upon proceedings. I fully endorse the observation from Lord Justice Watkins in relation to the attendance of the press at court, when he said:
No one now days can surely doubt that [their] presence in Court for the purpose of reporting proceedings conducted therein is indispensable. Without [them], how is the public to be informed of how justice is being administered in our Courts?
"The press inform the public about what is going on in our courts and in so doing contribute to public confidence in them. If the public feel disquiet about certain topics, a free press can in turn help to identify and express it. Even amongst the most salacious of reports on an individual case one will often find thoughtful and insightful articles on a wider but connected topic.
"Without open justice as we know it today issues such as, the trafficking of women into prostitution, the abuse of young children or the lethal use of knives amongst gangs of young men may not have come into the public's consciousness to the same degree as they have, resulting in wider debate both here and also importantly in turn in Parliament.
"That being the starting point, it is also useful to consider that in the same case, Lord Justice Watkins stated that:
Until the well recognised institutions of this country for the doing of justice, namely the courts, have worked their course, then the hand of the writer and the voice of the broadcaster must be still.
"I think there must have been something of the poet in Lord Justice Watkins, but it is clear that he was simply referring to the right of a defendant to be tried on the evidence presented in court, nothing else - in other words the right to a fair trial before an impartial tribunal.
"In my view the contempt of court jurisdiction exists to protect the right of open justice and above all that of a fair trial. The two are inextricably linked and essential parts of the administration of justice. There are, however, some occasions when these two rights cannot just run side by side and one must take priority over the other. The starting point in establishing that priority is, as I believe it should be, in favour of open justice as endorsed in the 1981 Contempt of Court Act which protects fair and accurate contemporaneous reporting, written in good faith. Moreover, the same Act only prohibits the publication of material which creates a substantial risk that the course of justice will be seriously impeded or prejudiced.
"I do not wish to give a law lecture but the examples of what might be a breach of this are generally obvious; such as publications of previous convictions, bad character and evidence not relied upon by the prosecution. However there are other statutory reporting restrictions in place or available to reflect specific concerns surrounding a criminal trial. Some, such as the power to postpone reporting, concern the protection of a defendant's right to a fair trial. Others are designed to protect particular groups identified as being vulnerable in the trial process, such as the young or complainants in sexual assault cases. These are important because the right to a fair trial is not just confined to the defendant but also extends to ensure that justice is done for the victims of crime and, I stress again, the public at large. Without fair justice there cannot be any justice and no rule of law upon which our society is so firmly based.
Overall assessment of the system
"Does the system presently work? In blunt terms and with doubtless imperfections, in my view, it does. Although my office receives a substantial number of queries from legal representatives, the courts, the judiciary, members of the public and also members of the press there have been a comparatively small number of prosecutions under either the 1981 Act or for breaches of other specific restrictions. Comparative that is to the sheer number of cases that are heard up and down the country every year. I agree with the former Master of the Rolls Lord Clarke who in 2008 observed in his written memorandum to the Culture Media and Sport select committee that:
The small number of prosecutions under the 1981 Act is testament to the fact that it sets the balance well between freedom of expression and the right to a fair trial, properly guides press behaviour and ensures the jury system that lies at the heart of our criminal justice system is not compromised. It is perhaps equally testament to the fact that generally speaking our press is one that acts, where criminal prosecutions are concerned, with probity and responsibility.
"Since my appointment I have already had meetings with members of the press and they have stressed this specific point. They do not want a trial to come to a premature end because of their own coverage. They are conscious not only of the need for a defendant to be tried on the evidence that is presented in court but also of the trauma that may be caused to a witness and others by any delays in proceedings or even, in the worst case, the staying of a case due to prejudicial reporting."
The need for legislation?
"If that is the case, I can hear the ghosts on Fleet Street murmuring, why do we need any laws in this area? Quite simply, because of the impact of one trial being impeded or the identity of one protected person being revealed. As it is the administration of justice or the protection of a vulnerable group with which we are dealing, any breaches must be taken seriously.
"I realise that mistakes and misjudgements do occur and that this is often the cause of the problem rather than deliberate decisions. But without the sanction of prosecution the danger is they will occur more often and in turn cause greater disruption to criminal trials. Prosecution does concentrate minds. As a practitioner in the field of health and safety law it has seemed to me to be effective in raising and maintaining safety standards. I see the sanctions for Contempt of court in a similar light.
"And the risks are not theoretical. There have been recent high profile examples of justice being disrupted. In 2001 the trial of 2 Premiership footballers had to be abandoned when a Sunday newspaper printed material raising prejudicial assertions, not relied on by the prosecution, just when the jury were considering their verdict. The article was read by members of the jury and it was felt that there was no option but to discharge them and adjourn for a number of months for the case to be re-tried.
"Carrying on the sporting theme, another example involved a police investigation in 2004 into allegations of a gang rape involving a number of professional footballers in a London hotel. Identification was an issue and despite a number of warnings from one of my predecessors a national newspaper did name 2 individuals as being suspects and printed their pictures. No prosecutions in relation to the allegations of rape took place but as the Divisional Court stated contempt of court had been committed under the Act because 'the publication was precisely what might cause a prosecution to be abandoned because of the tainting of the principal witness's evidence.'"
The Attorney's role
"It is when articles such as this have been published that I have a role either as is rather grandly stated on my office website 'the guardian of the rule of law and the public interest' or because prosecutions, such as those under the Contempt of Court Act 1981, can only be instituted by me or alternatively under some legislation, with my consent.
"However, if I do intervene, any intervention will not be out of some desire to censure but to ensure that prejudicial stories do not take place in the future. The decision whether to prosecute though is not always as simple as it might first appear.
"Evidentially a breach of specific reporting restrictions such as identification of a complainant in a sexual assault case is in fact reasonably straightforward. That is not always the case with reports covered by the Contempt of Court Act. No doubt like many of you I have felt disquiet in the past when reading blanket coverage about some high profile criminal investigations and arrests. These have included pretty lurid background information about suspects and speculation about the offences with which they have been charged. At first blush such reports may appear to be contrary to the right of a fair trial.
"At this point my office then gets deluged by queries as to what I am going to do about the reporting. There may even be a significant ground swell of opinion that not enough is being done to curb it and that I as the Attorney should be intervening more often. Some of you may share that viewpoint and I realise that it is often you, as members of the Bar and of the Judiciary, who have to deal with queries about reports at first hand.
"I can understand the immediate pressures that you may then find yourselves under and do not underestimate how it feels, for instance, for a Judge, seized with a serious matter, subjected to intense media attention and in turn legal arguments that a defendant cannot consequently have a fair trial. Why, it might be felt, was I not acting earlier to nip this sort of reporting in the bud? I think it is important that I highlight 2 important principles that affect any decision in relation to such reporting.
"The first is that commonly referred to as the 'Fade Factor'. The further away a report appears from the likely trial date the less likelihood of any serious prejudice arising. This reflects not only common sense but also recent research published in February this year by the Ministry of Justice. As part of this a post verdict survey was carried out of 668 jurors in 62 cases. The research does come with a number of traditional health warnings, bearing in mind the relatively small number of jurors questioned, but it does perhaps provide a helpful starting point. Importantly it indicated that where jurors were able to recall that there was media coverage of their case it was mostly limited to reports published during but not before a trial, providing some validation for the 'fade factor' principle. This in turn highlights the importance of fair and accurate reporting as a case is being tried. In high profile cases, pre trial publicity, perhaps not surprisingly, did make a greater impact but the majority of them still did not think or could not remember it having any particular slant.
"This 'fade factor' is of course not a complete protection and the contents of each individual report must be carefully considered. The more prejudicial the assertions and the more authoritative the publication, for instance, the less effective the passage of time is going to be and probably the more concerned I am going to be about it.
"The second consideration is that of the inherent protection of the jury system itself. You will all be well aware of the directions to the jury to ignore extraneous material and to only decide the matter on the evidence presented within the court room. The Higher Courts have endorsed the protection this gives and the ability of juries to faithfully follow it and to be focused on what they hear and see in court.
"That does not mean, in my view, that the jury direction is some sort of complete defence which a publisher can rely on when considering the contents of a report to be published shortly before or during the course of a trial. As Lord Justice Kennedy said in one case,
With potential jurors receiving information in so many different ways high profile cases would become impossible to try if jurors could not be relied on to disregard much of the information to which they may have been exposed, but that does not mean that they can be expected to disregard any information, whenever and however it is received, otherwise there would be no point in withholding from them any relevant information, however prejudicial in content or presentation, hence the need for the law of contempt which we are required to enforce.
"I consider that this is the correct approach, notwithstanding that there are, as I said at the start of this speech, 2 particular strains on the system that have given me particular pause for thought."
Impact of admissibility of previous convictions
"When the first amendments to the admissibility of previous convictions and bad character were introduced, at the time I was concerned how this might affect some media coverage of cases. To do so would ignore a fundamental part of the rules which is, that it is still for the court alone to decide about their admissibility. To publish such material, before any court ruling and at a time when it could have an impact on a jury's deliberations undermines that principle and in turn undermines the administration of justice. I am not in any way stating that the media is awash with articles that breach the law in this way but I think that it is an issue which needs to be kept under review and if problems are identified, further engagement with the media will be necessary."
Impact of the internet
"This in turn brings me on to the impact of the internet, the rise of which has been profound in so many aspects of our lives, including the relationship between the Courts and the media. The news is constantly available and updated either on 24-hour television networks, the websites of mainstream news organisations, or unofficial blogs, emails and social networking sites. The amount of material is vast and it can be passed on at lightning speed.
"In my view this does not reduce the importance of the contempt of court laws. It doesn't remove the need for fair and accurate contemporaneous reports. Of course a jury can be trusted not to research a case on the internet as directed, however that does not to my mind permit established news organisations, whose websites are by their own admission increasingly being relied on instead of their traditional print versions, to publish potentially prejudicial material.
"If that happens it's going to lead to the rapid growth of news campaigns and widespread dissemination of prejudicial material during the most sensitive time of a criminal case, namely when it is at trial. This material can then in turn be spread via newsfeeds, social networking sites and be brought, quite inadvertently, to the attention of a juror. In other words the dissemination of such material during the course of a trial will almost inevitably cause problems to a trial's process, with applications for a jury's discharge which, whether successful or not, are a considerable distraction to all involved in the case.
"The manner that material can be disseminated on the internet has been shown in a few high profile occasions over the past few years. To me the most illustrative is that of the Baby P case. The court order restricting publicity of the defendants' identities after their initial conviction was made because 2 of them were due to stand trial for another offence. There was to be no application for the earlier conviction to be admitted as evidence of bad character.
"The established media did not breach, I stress, the terms of that order, but the case itself drew so much public attention and understandably, disgust, that it was not long before their identities were being distributed on social network sites, external websites and even via text messages with an instruction to pass them on to friends. Thankfully, due to the considerable work of the prosecution and the Metropolitan Police's e-crime unit, the spread of this was disrupted and the second trial could proceed.
"In other examples, the identities of high profile victims, granted anonymity, have had their identities revealed on the websites of publishers operating outside this jurisdiction. The issue here was not about the fairness of the defendant's trial, but actually fairness of the administration of justice in relation to another party to the proceedings; it was no less important for that.
"Such cases have led to increased calls that the contempt of court jurisdiction is out of date. There are some who consider that in an age of social networking sites, archived material, email and text messages it is simply not fair to constrain the established media within the contempt of court legislation. Moreover they point to the existence of material posted outside the jurisdiction, but viewable from within, as being another illustration of how technology can simply evade the legislation. A total relaxation on what can be published should they argue follow and the Jury, it is claimed, can be trusted to decide the case on what they hear in court. They point to United States as an example of how such a system can work.
"Between the 2 jurisdictions, the American system does fundamentally believe in the right to a fair trial, but has built in other safeguards such as jury-vetting to achieve that aim. Historically this country has decided not to go down that particular route. Indeed the drawing up of the 1981 Act should be seen as directly linked to the abandonment of the rule that all jurors needed to be sequestered during the course of their deliberations.
"It is not that one cannot trust a juror to try and put anything he reads out of his mind, but the realistic acceptance that it might be difficult if they read a very prejudicial article during the course of the trial itself. It is also the perception by others, perhaps the imaginary person sitting at the back of the court, that he might be unable to do so, which could lead in the long term to a general decline in confidence in the impartiality of the jury system as a whole, if this free for all approach were to be adopted.
"In order to properly consider these demands for reform I think one must again ask how significant these developments in reporting really have been? How many cases have been potentially prejudiced as a result of media coverage, official or otherwise?
"As already alluded to, in my opinion it is probably not as many as some believe. I think that this is for 2 reasons. Firstly, because of the operation of the legislation relating to Contempt of Court and the safeguards inherent in our legal system. Secondly, because only a fraction of cases in this country receive the sort of publicity that might be a cause for concern.
"The test is that of risk: a substantial risk of serious prejudice to the fairness of the trial. The reality is that the majority of people don't rely on such blogs for their news; they rely on television, radio and national newspapers, either in hard print or increasingly their online sites. There have of course been recent cases that indicate that some jurors have been looking at material on the internet during a trial.
"Again, I think we have to be careful about jumping to conclusions that this is a widespread practice. I also think it is important to realise that there is a distinction between looking at a contemporaneous report from recognised national media during a trial, and doing that in a way in one would read a newspaper, and actively looking for extraneous, archived material through the use of search engines. I thus welcome the proposed modification in the direction to be given to jurors, as recently suggested by the Lord Chief Justice in the case of Thompson and others. A stronger direction in terms that a judge is giving an order, rather than just a polite request, necessary for the fair conduct of a trial will I think assist considerably."
The internet - other issues
"I do not wish to appear complacent in such an assessment. The internet has of course provided a new dimension to reporting and in turn challenges to the contempt of court jurisdiction. However it seems to me that many of these are beginning to be addressed.
All the issues need to be carefully considered, including for instance whether, after they have been sworn in, jurors should be provided with further written information about their role and responsibilities, explaining what improper behaviour is, why it is wrong and what they should do about it. If this in turn leads to the general public becoming increasingly aware of the principles that underpin the contempt of court jurisdiction, that will be a welcome development.
"If it is increasingly easy for individuals to act as unofficial journalists and publishers the greater the need for general understanding about why restrictions are sometimes necessary. This extends particularly to those who run websites upon which members of the public place their opinions. I understand that there is no clear authority in relation to their legal obligation but there must, I feel, be an argument that they too have to ensure that a trial is not prejudiced by what is posted. I would be happy to have further discussions with such organisations is in an area that needs to be explored with a view to increasing their understanding of those potential risks."
Other forms of intervention - advisory notices
"I realise, though, that such steps may well not lead to any decrease in the number of requests for my intervention in a case; often what I am being asked to do is a request to issue an Advisory Notice to the media warning them about their coverage. Indeed, within 2 months of taking office, 3 such notices had been issued, exceptionally 2 on 1 day. This actually sparked speculation from one corner that, as the new AG, I was gleefully throwing my contempt toys out of the proverbial pram in a flush of new boy excitement or a derangement of newfound power. I stress that was not the case, but was simply unwanted coincidence.
"Advisories are generally only of use when they point out some particular feature which the media may not be aware could cause prejudice if reported. Alternatively there are a few criminal cases which stir up such a media storm that it becomes difficult for editors and their legal advisers to step back and properly assess the risk of prejudice from their contemplated story, especially if rivals are busy escalating their coverage in a bidding war for more and more sensation. They are after all operating within a commercial environment. This may include where there has already been an unsuccessful application for a stay on the ground of prejudicial publicity and/or the trial is close at hand, when the risks attached to further publicity may be all the greater and more difficult to contain within the trial process. An advisory, if requested by the prosecutor, in those circumstances can assist by making editors pause for thought.
"In my view this sort of intervention should still take place very rarely. There is a need to ensure that Attorney General advisory notices form a credibility, and so have the desired calming effect. I have turned down suggestions for a large number more.
"It is thus important to remember that just as the jury direction may not provide a fail safe defence to the media in any prosecution for contempt nor is the issuing of an advisory notice an easy fail safe option when faced with what seems like, at the immediate moment, a whirlwind of press attention. Issuing an advisory notice can just become a new angle for journalists in the reporting of a case, especially where the media are confident that there is no prospect of or justification for fearing serious prejudice to the case. These considerations always need to be weighed in the balance. I will, however, not hesitate to issue further warnings where I consider it is justified nor ultimately in bringing proceedings in appropriate cases if the advisory doesn't work."
Conclusion and overview
"In some respects the issue of advisory notices does draw into sharp relief the fine balancing act that needs to be carried out between the right to open justice and the right to a fair trial. On the one hand I may be criticised for not doing enough and on the other I anticipate being criticised for stepping in and trying to curtail the freedoms of our press. That is understandable. It is also my lot as Attorney General and I am enough of a realist to know that if dealing with Contempt of Court generally is one of the things most likely to incline me to the view of a predecessor Francis Bacon, the painfullest of tasks it is one thing that has to be done and borne cheerfully.
"But if I can get through my tenure in office with a minimum of such cases, I for one will be very happy. And I would be happier still if by developing a good working relationship with the media we can chart a course that reduces the likelihood of problems in future. I am open to suggestions and indeed criticism, preferably constructive, on how best open justice and trial by jury can be protected and facilitated by the necessary restraint of the unqualified freedom of expression that can on occasion threaten it."
Published 12 October 2010