Confederation of British Industry annual dinner 2011
Draft text of the speech - may differ from the delivered version. As you'll know, this week's Budget will set out the Government's plans …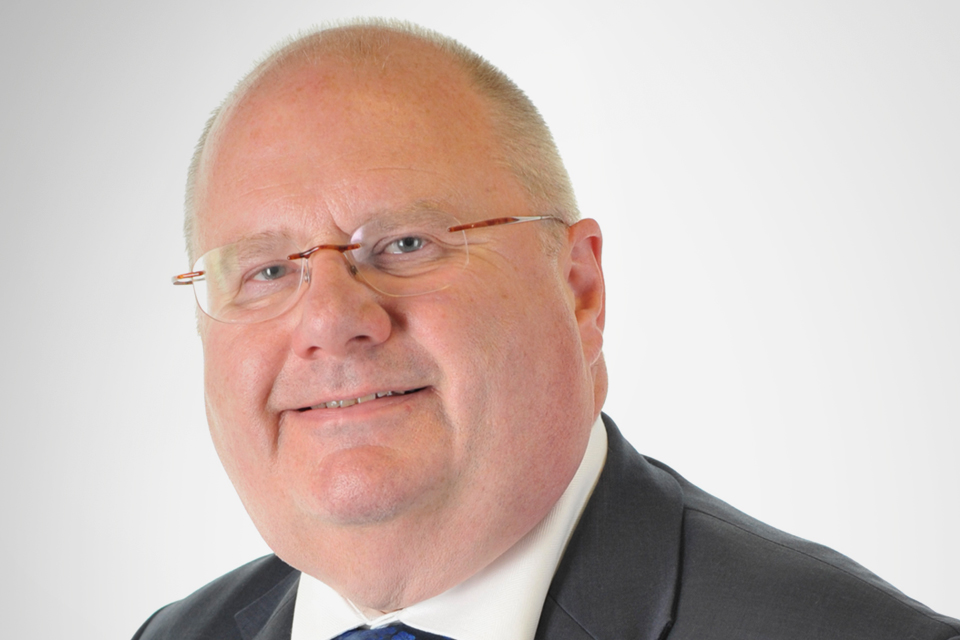 ---
Draft text of the speech - may differ from the delivered version.
As you'll know, this week's Budget will set out the Government's plans to go for growth.
And my Department has a huge role to play.
I'm very proud of our reputation as one of the most deregulating Departments in Whitehall.
Much of this has been cutting the red tape that local councils face from the central state from Comprehensive Area Assessment to Place Surveys, to National Indicator Sets.
We've also cut red tape on the voluntary sector - such as making it easier for local communities to hold street parties during the Royal Wedding.
And we're cutting regulation and removing obstacles that local firms face.
I think the Department - like many others - hasn't paid enough attention to business in the past.
But things are very different now.
One of the first things I did on arrival was to scrap Home Information Packs, an action which has cut the cost of selling a home.
I've scrapped the ports tax, stopping the unfair and retrospective imposition of backdated business rates on firms in ports, which threatened to sink our export trade.
I've removed Whitehall planning rules which compelled councils to hike up parking charges in town centres.
And I've also abolished plans for penalty taxes to be imposed on parking spaces at local supermarkets.
On rates, I've doubled small business relief for a year, and the law is being changed to make it easier for small firms to claim it automatically without continuously filling in forms.
And soon, I hope, it'll be goodbye to more red tape.
I can reveal today I am actively considering scrapping the so-called Local Authority Two-Tier Code introduced by the then Office of the Deputy Prime Minister.
Where councils outsource functions, it required private firms to employ new workers on the same terms as the public sector workers who transferred across.
It has increased the cost to the taxpayer of providing public services, and is actively discouraging the creation of new jobs by private firms.
I can also announce that we will be relaxing regulations that have stopped developers converting disused commercial property into homes.
It's in everyone's interests to make it easier to turn run-down old eyesores into much-needed new homes. Let the market decide what's best so far as housing is concerned.
I want Whitehall to get out of the way, and I want to work with councils and local firms to create local jobs and local growth.
I know some people are sceptical about localism.
Some even argue that growth is incompatible with localism.
But my answer is - was centralisation such a great success?
After years of regional house building targets house building fell to its lowest peacetime levels since 1924.
Too often, Whitehall targets had a perverse, unintended consequence.
National planning rules on density helped create an unsustainable glut of flats, worsening the shortage of family homes.
Targets on councils to assess planning applications by a set deadline encouraged them to refuse complex applications just to meet that deadline.
And laws like the 2004 Planning Act, and its requirement to provide volumes of Local Development Documents, made the planning system slower rather than faster.
All centralisation has done is create a completely unbalanced economy. Over reliant on particular industries. Over reliant on the public sector. Over reliant on a tiny fraction of our potential.
Through localism, we are putting power, responsibility and accountability back in the hands of people who know what they are doing.
Who understand their area.
Who know its strengths.
Who care about its future.
Because we believe in incentives rather than instructions.
In co-operation, rather than conflict.
So we're giving communities a reason to say 'yes' to development and to new homes - because they'll see the financial benefits.
It seems incredible to me that for years, we've had a system where at best, councils did not have a direct financial interest in what local businesses were up to and whether their fortunes went up or down.
And at worst, it's like they deliberately set out to frustrate businesses with petty rules and regulations.
We are saying; clearly and unambiguously, local government should be positively supporting local businesses.
And we're using the financial carrot, rather than the legal stick.
I think it's a wonderful thing - by shaking up the business rates system, they've got a financial stake in the growth and creation of local firms.
Though of course - unless any of you tell me this is what you want - that doesn't mean the green light to rack up the rates.
Instead, were saying to councils: you've got to take responsibility for promoting growth and enterprise.
Some seem to think that being pro-business has to mean being anti-green.
When in fact, it's business that is at the cutting edge of low carbon technology.
Or that being anti-business means being anti-community.
Well growing a strong business environment isn't a threat to a healthy community - it's the foundation.
Councils have wanted greater freedom, greater flexibility, the chance to be in the driving seat.
But they have simply got to be prepared for the responsibility that comes with that.
It means if you want to get things done: don't wait for Government to pass a law or sort it out for you. Get on with it.
Take that chance to work with the community in your shared interests - or risk the economic consequences of cowardice and indecision.
One of the biggest sources of friction between councils and business is the planning system.
The problem is - frankly - structural.
Today, there are something like 900,000 words in planning guidance.
That makes War and Peace look like light reading.
In fact, that's more than the complete works of Shakespeare.
And, if we carried on at the same rate over the next Parliament, we'd have not just the complete works of Shakespeare but the Bible as well - both Old and New Testaments.
Just think, if Kirsty Young ever invites me on to Desert Island Discs, I'd be able to say give me the "complete planner". I am confident that with each page turn I would increase my desire to be rescued.
The planning system should act as a driver for growth.
But if I am being completely frank with you, it's the drag anchor to growth.
How many proposals disappear into the planning system, never to be seen again?
Millions of pounds are wasted.
Many months and years are lost to delays.
We need a system which supports growth: not shuts it down.
We need a system that always says yes to the right sorts of development.
Which gets to grips with the national housing shortage.
Which helps business grow and expand.
And which delivers the infrastructure, transport, and energy we need to thrive in this new century of ours.
We also need a system that is much more democratic.
When targets and plans are dreamed up in remote offices far from the places they are supposed to help, it's no surprise that communities stamp their feet and say no.
In fact, there really is only one option. The only way they get listened to.
We've got a system that is largely predicated upon conflict, which sets up business, councils and communities as adversaries.
When I came into office is appeared to me that we have a planning process that function by appeal.
What we need is a system which encourages them to work together.
And let's be clear, democracy must not, does not, come at the cost of delays.
Neighbourhood plans will involve every part of the community, businesses as well as residents, right from the very outset.
More agreement upfront means fewer wrangles later on.
We need a system which is much, much simpler.
At the moment, it's a labyrinth. Few dare to enter. Even fewer survived unscathed.
Using the planning system shouldn't feel like you're going ten rounds with bureaucracy.
And we shouldn't need an army of experts to navigate it.
I am absolutely determined to cut the planning system down to size.
Less the length of a Shakespearian tragedy, more the brevity of the Gettysburg address.
I want a system where both local residents and local councils see the benefits of development, and work together with local firms to shape the future of their community.
Despite billions of pounds thrown at Regional Development Agencies; we've still got huge inequality between different parts of the country.
I don't believe regionalism worked.
We needed a new way of local firms and local councils working hand in hand to promote economic development.
Local Enterprise Partnerships have a radically different approach to economic development.
Putting local councils and local businesses in the driving seat.
It's all about growth, not about grants.
And those local partnerships will be at the heart of new the Local Enterprise Zones.
Helping define exactly where we should cut taxes still further. And sweeping away the restrictions on growth. So that new businesses and new jobs can flourish.
With this kind of opportunity on offer, it is no wonder there has been a very positive response. Local enterprise partnerships now cover 90 per cent of the country.
To everyone involved it is obvious, they are moving at different rates.
But I don't see anything wrong with that.
In fact, I think a bit of healthy competition, a bit of rivalry, is probably quite a good thing.
Now I know that some of you started off as sceptics about these new partnerships.
But what I really do appreciate is the way that the Confederation of British Industry and its members have worked with us.
And I know that discussions have happened with many of my officials - including my Permanent Secretary.
In truth I don't mind a bit of disagreement. I am from Yorkshire a place that has made bluntness an art form. The Confederation of British Industry has been robust in your views on planning and growth.
I think we have ended up with something much better than what we started with.
That is thanks to you and your members who've been prepared to work with us.
I'm very grateful for that.
And I hope it's just one of the areas where we'll continue to work closely together in future.
I certainly believe that it's important to get the question of local growth correct and through that to delvier a better Britain.
Thank you very much.
Published 21 March 2011