Community Budgets in 16 pioneering areas
Eric Pickles speaks about Community Budgets which are being tested by 16 pioneering areas.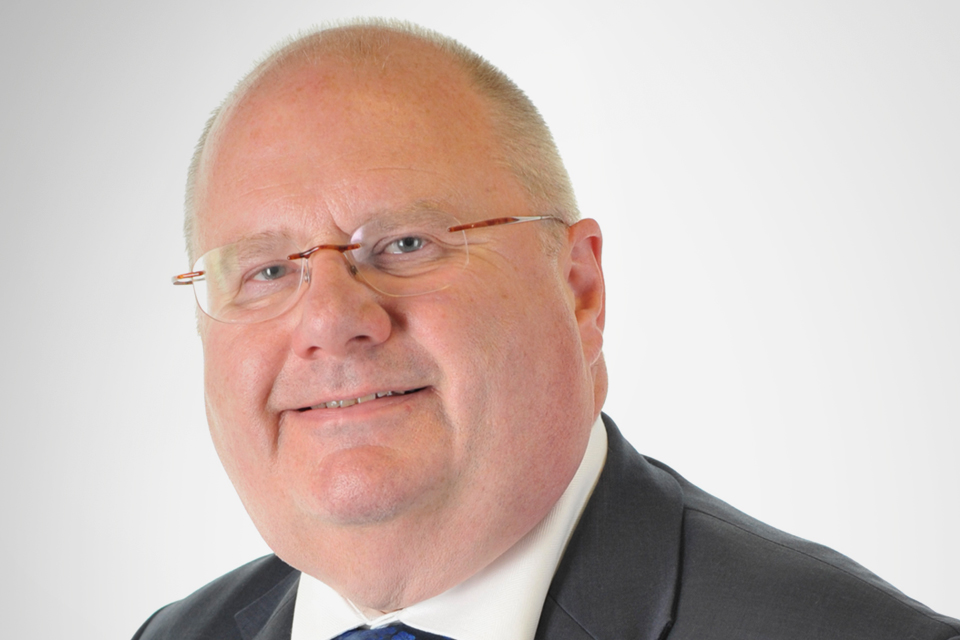 I'm here to talk about an incredibly simple idea. That's about spending public money better.
Because when times are hard, or indeed when times are plentiful, wasting resources and duplicating effort makes absolutely no sense.
But - take the case of 'problem families' and that's exactly what happens.
You have local agencies from the police, the social worker, to the job centre working with the same people but totally apart. Funded by multiple Whitehall programmes. Separated by bureaucratic barriers that decide how they work together.
No doubt the family gets a poor deal when they are pushed from pillar to post - caught between a myriad of programmes and professionals.
It's about time Whitehall started trusting local communities. And local agencies started trusting each other. Because the future has got to be working together.
And what better way to make the services work together than by putting all the money in one place? A single pot of local funding that can be targeted straight at the frontline.
A Community Budget.
Everyone in the public sector is playing their part to tackle the legacy of debt we've inherited. Many councils are clamping down on senior pay, improving procurement, cutting out waste.
But important as this is - we need to do more than economise and tinker around the edges.
It's time for a radical shake up of the way that services are delivered at the front line.
The best public bodies don't assume they have to do things the way they always have. Deliver the same old services.
They ask fundamental questions about how services are run. Who is running them. And whether they really offer the best possible value to the taxpayer.
We're giving all councils the political freedom they need to ask big questions in this way. To think and act creatively.
We've cut red tape. Put an end to thousands of Whitehall targets, to interference and inspection. The general power of competence gives councils the legal confidence to act in their communities' best interests.
But this isn't enough. Communities need economic freedom - to be trusted with their own money.
Until now money from the centre has always come with strict caveats. By the time the rules had been followed. The forms had been filled. The conditions had been satisfied. There was always going to be an awful lot less.
The puppet masters at Whitehall are going to step back and let local councils and agencies get re-animated about local problems.
They'll have a reason to be efficient. An incentive to be imaginative. The power and confidence to do what local voters want them to do.
We're changing the way councils and services are financed, ending ringfencing.
And with Community Budgets, we want to get as close as possible to the idea that councils and local areas should get a single pot of local funding from Government, to spend as they see fit.
We've started with problem families. They may be less than 1 per cent of the population - but we know a problem family can cost central and local agencies up to £330,000 a year.
We estimate across the country 46,000 families with the greatest difficulties cost the economy £2.2billion in reactive spending alone.
Children going into care. Families evicted for anti-social behaviour. Truancy. Vandalism. Nuisance behaviour.
Any local politician worth his salt will probably know the family members by name.
As will the police. The courts. The schools. The job centre. And social workers.
It's time to fit the solution around the problem - rather than vice versa - by bringing these people together. Getting straight to the heart of the problems facing some of England's most chaotic families.
On the 1st of April there will be 16 pioneering Community Budgets up and running across the country. They have taken less than six months to set themselves up and have plans to deal with at least 10,000 problem families in the next four years.
I met with Community Budget leaders last week and I'm quite excited about the work that's going on. They will treat families like families - not tackling their problems in isolation.
And they focus on outcomes, not processes.
In Islington the Council, the NHS, Job Centre Plus, Probation, Police, housing and voluntary sector - will pool staff and over £6m of resources. To give exactly the kind of intensive support that some families who are facing particular problems in their area need.
Half of the children in this borough live in poverty and the vast majority live in a household where no one works. The Islington Community Budget aims to turn these sad statistics around.
There will be a new Family Outreach Support Service in place this autumn able to support a thousand families with persistent problems at any one time.
And they will also look to prevent families falling into crisis by working with 9000 unemployed parents. Supporting them to get back into work.
These families won't be faced with dealing with lots of different professionals based in lots of different locations to get the help they need. The professionals themselves will join up the dots in order that the family get early, coordinated support.
There's clear evidence we need to start taking this approach.
Swindon estimated that a social worker spends 86 per cent of their time at their desk.
And of the 14 per cent of the time they spend with families - half of that is filling in forms so that they can go back to their desk and complete some more paperwork.
It's not their fault. No social worker signs up out of a deep love of filing.
But it's clear councils and local agencies need genuine control and freedom. To ensure the frontline is actually working on the frontline not stuck in the back room.
A pilot in Swindon brought together professionals from housing, the police, the NHS and children's and adult's services to work intensively with 12 families for two years.
Some of this was just helping them sort out rent arrears and getting the washing machine to work. And there were trickier issues like managing a teenager's violent behaviour.
The result was children coming off child protection plans. Children going to school more regularly. Evictions avoided. Police callouts reduced. Adults getting back into work.
After spending £190,000 Swindon believe they could save over £1.5m in two years.
By intervening early, and working together, to really turn people's lives around - Community Budgets is about doing what works.
So professionals can genuinely make a difference for families, rather than getting lost in a quagmire of bureaucracy.
Credit where it's due, Total Place - the last Government's attempt to bring services together - was a step in the right direction.
Its heart was in the right place.
But though it was very good at pinpointing the problems: it was much less good at actually changing the way things work.
The political will for change just wasn't there. In the end it was far more talk than action.
As I've said before, it was a bit like your Dad letting you go down the disco.
And then hanging around outside all night cramping your style.
Community Budgets are Total Freedom.
And that's why they've got the backing of the Prime Minister, the Deputy Prime Minister, the Treasury, and all the Cabinet.
The Government is breaking down the barriers and delivering the flexibilities that will enable areas to achieve their ambitions.
Hammersmith & Fulham are currently developing a project with Ministry of Justice and Department for Education to tackle the delays to applications for taking children into care.
Department for Education have also committed to funding over 20 innovative exemplar projects so the Community Budget areas can to test out new ways of supporting these families and support other areas to follow their lead.
They've also offered advances on future years funding to invest in the redesign of services for families.
But we don't underestimate any of the challenges we're facing.
We're talking about nothing less than totally changing the way frontline professionals work.
And a shakeup of Government too, for good measure.
A pretty tall order. But my message to local areas is don't be afraid to think big. To be as bold and as innovative as you can.
The sky really is the limit. This is the future for public services. And if we can get 16 areas up and running in less than six months think what we can achieve moving forward.
I want all areas to be able to tackle problem families and other key local priorities through community budgets from 2013.
I'd say there are five tests for how we will know community budgets have worked and they're very simple:
more local control. Councils coming together with their partners to create local solutions to local problems
much better use of resources - giving residents a better deal as money goes straight to the frontline
more robust local accountability - acting on behalf of communities not Westminster
locally agreed outcomes that reflect what residents want
finally - and this is their own test - to be able to show obvious progress in delivering a radical solution and sense of direction.
If we get this right, there is incredible potential to really make a difference to hundreds of thousands of families.
And I'm committed to working with local government to develop much bigger community budgets covering much more local public spending.
A number of Leaders from the first phase areas are going to be doing intensive work with us on this.
Community budgets where the council, the police, GPs, Job Centre Plus and all the rest come together to tackle problems that matter to them locally without interference from Westminster.
For too long we've handed out pocket money to local agencies and told them how to spend like an overbearing parent. It's time to let local areas grow up. To do things their way.
It needs to be done. We need to be ambitious and bold. And if this causes discomfort to some Whitehall bureaucrats - good. This is about transforming the future of public spending.
Councils are going to become almost unrecognisable in a very short period. Local communities are going to be in the driving seat.
16 Community Budget areas are already heading down the road to independence. Now the challenge is for the rest of the country to follow them.
Published 29 March 2011