Charles Hendry's speech to the PRASEG Christmas reception
Introduction It's a pleasure to be here and celebrate your Christmas reception with you. And thank you to Dr Whitehead for his hospitality …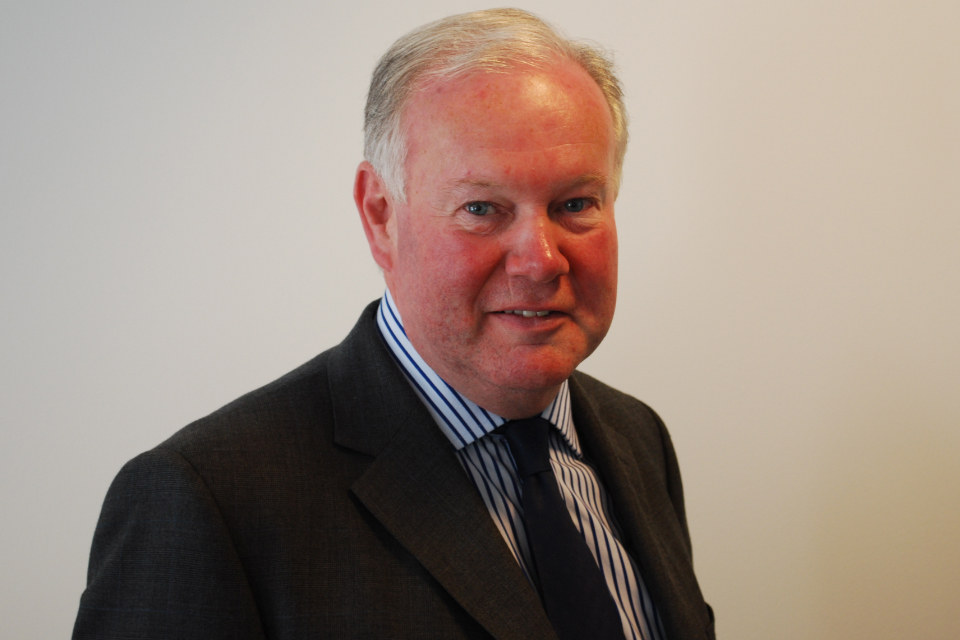 Introduction
It's a pleasure to be here and celebrate your Christmas reception with you. And thank you to Dr Whitehead for his hospitality in hosting the festivities tonight.
It's also a pleasure to talk about what my department has achieved in the last six months because I think we've got a pretty solid energy policy in place, with solid achievements already in place.
It shows our continued commitment to giving the UK sustainable energy for the decades to come.
Ambitious? Yes.
Challenging? Definitely.
But absolutely achievable.
That ambition - albeit tough and relentless - is something I make no apologies for. Because we must move on from stagnant stance from the last 13 years, and really get Britain decarbonised - and on the way to a green economy.
It's not a question of 'we'd like to', it's matter of 'we have to.'
And even though we're close to the holidays, the year is not through yet - in fact far from it.
This afternoon Lord Marland is introducing 'The Energy Bill' in the House of Lords. This is the first step in our legislative programme and will provide for some of the key elements of the Coalition's Programme for Government and our first Annual Energy Statement.
The bill will give us a financing framework for the Green Deal. An overdue programme to overhaul the efficiency of UK homes and businesses. The cheapest energy, after all is the one we don't use.
The Bill will also propose powers to create a new Energy Company Obligation to reduce carbon emissions.
And to include steps to enable us to monitor the adequacy of our electricity supply and strengthen the market incentives for ensuring sufficient gas is available during a gas supply emergency,
And powers to enable the delivery of an offshore electricity grid, supporting the development of a new generation of offshore wind power.
Tomorrow, the Bill is published so you will be able to see all that we propose.
A few things for next year…
And over the next year, lie a fresh set of challenges.
Like the the electricity market reform, to support the delivery of a secure, low carbon, affordable electricity mix for the 2020's and beyond.
We are planning to reshape the UK electricity market framework to deliver the clear signals and stability that the private sector needs to invest in the full range of low carbon technologies.
There are a range of options on the table and we will issue a consultation in December with a White Paper next year. There is a need for stability, certainty and clarity in our markets. Without this we cannot expect to attract future investors to Britain plc and protect our existing investments. It why it's so important to get this reform right.
And It's why we're supporting the Green Investment Bank, led by BIS, which already has a billion committed - and further assets committed for the future. In this financial climate, that is a significant investment indeed.
It will catalyse private sector investment, supporting the next generation of green technology. Low carbon technologies have an important role to play, not only in meeting our climate targets, but also in building recovery from recession and creating new jobs and new industries in the coming decades.
Energy achievements since May
But as we approach the end of 2010, I think it's apt to re-cap some of achievements that i'm proud of. Given the relatively recent change in Government and the worst ever peacetime deficit, these achievements had the odds running against them happening in the first six months.
Despite all that, we still achieved them.
We have given strong signals to investors to clearly demonstrate that Britain is open for business.
For example, we changed the law so that councils can make money by selling green electricity to the National Grid.
With Ofgem, we have put in place a new regulatory regime for offshore electricity transmission, which provides the flexibility for offshore wind farm developers in a way that is compatible with competition.
Ofgem has appointed, through a competitive tender process, Offshore Transmission Owners (OFTOs) to own and operate transmission links to eight wind farms in the first transitional tender round.
We can estimate savings of £350m from the first £1.1bn of transmission assets in the first tender round. A second tender round for transitional projects was launched last month.
We have taken additional measures to boost the deployment of renewables. The Spending Review a couple of months ago, was very positive for renewables and reflected our commitment to the renewables industry.
For example, £850 million for the Renewable Heat Incentive. No retrospective changes to the Feed-in tariff system and support for large-scale renewable electricity under the Renewables Obligation will also be maintained.
And the Prime Minister announced up to £60 million to establish offshore wind manufacturing at port sites. The Carbon Trust estimates that in the long term offshore wind projects could create up to 70,000 new jobs.
In the wake of that announcement, GE, Gamesa and Siemens have announced plans to invest a total well in excess of £300m. This could create over 4,000 new jobs directly and indirectly in the UK offshore wind industry.
We announced a billion pounds to help make that first CCS plant brought to fruition. That is more than any government anywhere in the world has committed to a single plant. And that really shows our determination to lead.
The government remains committed to four CCS demonstrations - open to both coal and gas-fired power plants . We will announce further details on the programme for demonstrations 2-4 later this year.
CCS also represents a massive opportunity for the UK - for jobs, for development and for our economy. It could bring 70,000-100,000 green jobs along with export opportunities of up to 6.5bn a year to the UK by 2030.
We have held the second round of bids to innovators seeking to generate energy from deep geothermal heat - worth £1million.
We have underlined the continued importance of North Sea resources, as well as how we can make the best use of gas, by offering 144 new oil and gas licences covering 268 blocks via our latest, 26th offshore round.
We've boosted the UK's gas storage capacity to grow by 15 per cent by giving consent to a new facility in Lincolnshire.
We issued a gas storage licence for ENI's proposed major new gas storage facility at Deborah field, paving the way for the company to seek further approvals for the facility.
This has the potential to more than double the UK's gas storage requirements. The company hopes to move to a final investment decision by first quarter next year.
making proposals for accelerating smart meter roll-out compared to previously published targets;
we extended the Carbon Emissions Reduction Target (CERT) - so that by the end of 2012 3.5million more homes will have been lagged.
Last month we published the revised draft energy National Policy Statements for consultation and we plan to lay them before Parliament for designation in spring next year.
We will take further steps towards facilitating the world's first new nuclear development without public subsidy by 2018. We are currently consulting on the energy NPSs which runs until 24 January 2011 and expect them to be put before Parliament for ratification next Spring.
The revised draft Nuclear NPS, part of the suite of energy NPSs, confirmed eight sites as potentially suitable for new nuclear power stations.
Alongside the NPSs the SoS made his decision about Regulatory Justification of new nuclear reactor designs. This means that the SoS, as Justifying Authority, decided that the radiological health detriment is so low - we believe that we have robust regulations that will keep it that way.
The decisions we have taken on Regulatory Justification represent a real milestone for new nuclear in this country and have been welcomed by industry. And the overwhelming vote we achieved in the House of Commons in favour of the decisions demonstrates just how strong cross-party support is for new nuclear.
And we're not forgetting in practising what we preach - with a commitment to cut emissions across central government offices by 10 per cent in 12 months. There are real time energy displays now online for all ministerial buildings, so you can see how we're doing.
We've increased the inspection of drilling rigs and monitoring of offshore compliance in the oil and gas industry.
And i'm very pleased to confirm that we are currently reviewing RO bands, and these will come into effect on 1 April 2013 (2014 for offshore wind) for generators accrediting by 31 March 2017.
The previous administration planned to consult on the new bands in Spring 2012, with Government response in Autumn 2012.
This means that investors would not know what support their project would receive until Autumn 2012. So if you were starting a three year build today, you would not know what level of support your project would receive until you were two thirds through building it.
This means investors have been reluctant to start the build, and UK would have yet again not realised their full potential in the renewables world.
So, I'm announcing the speeding up of the banding review - we will consult on bands next summer, with govt response in Autumn 2011 - a full year ahead of schedule.
The new bands will still come into effect in 2013 - 2014 for offshore wind, providing that certainty, investors have been asking for.
Challenges ahead
These are significant achievements but we are still in the midst of the biggest energy challenge of our lifetime. Over the next decade around 20GW of capacity will close as old power stations come to the end of their life cycle.
We need £200 billion to replace our ageing infrastructure.
We recognise the challenge of developing a coordinated offshore and onshore transmission network and the benefits this can bring.
We intend to undertake further work to consider whether additional measures will be required to deliver co-ordinated networks through the offshore transmission regime and, if so, what these measures might look like in practice.
We're finalising arrangements to ensure that new nuclear operators set aside sufficient money from day one to pay for waste and decommissioning.
We are continuing to ensure that the regulators have the ability to maintain the level of resource needed to deliver a meaningful end to Generic Design Assessment of new nuclear reactor designs in June 2011.
And we are also pressing ahead to finalise proposals on reforming the nuclear regulatory framework - which includes creating a new Office for Nuclear Regulation.
We need thousands of offshore turbines in the next decade but there is more to do if we want to stay leaders in offshore wind. We want the jobs, manufacturing and skills base for this exciting new industry to be here in the UK, and we are taking decisions that attract investment.
The Prime Minister has announced up to £60 million to establish world-class offshore wind manufacturing at port sites. The Carbon Trust estimates that in the long term offshore wind projects could create up to 70,000 new jobs.
And in the wake of that announcement, GE, Gamesa and Siemens announced plans to invest a total well in excess of £300m. This could create over 4,000 new jobs directly and indirectly in the UK offshore wind industry.
That is why Government has announced £1 billion for Carbon Capture and Storage demonstration - the largest public funding contribution in the world to a CCS project.
With regard to deepwater drilling, we have been looking closely at information from the Macondo incident and will continue doing so until US investigations complete in 2011.
At that time we will determine what more, if anything needs to be done to reinforce further our regulatory approach.
Conclusion
Seven months ago, we promised to be the greenest government ever - and that is what we shall be.
In the face of unprecedented pressure on the public finances, this Government has however taken decisions for the long-term.
Prioritising resources to encourage the UK to make vital steps towards a low carbon transition here and abroad, delivering significant economic and employment benefits in the process.
Our priority over the next year is to continue to overcome the barriers that are currently inhibiting investment to the "green" economy such as commercialisation of new technologies and infrastructure.
That is of course a work in progress, there is no overnight solution and nor is there one presiding voice on sustainable energy. It very much requires a coalition of industry, government and the private sector to bring our vision to fruition.
I look forward to working with you over the coming years.
Published 8 December 2010