Charles Hendry's speech at the Oslo Energy Forum
Check against delivery Good morning. I am honoured to have the chance to speak to such an influential audience. And I am delighted to be back…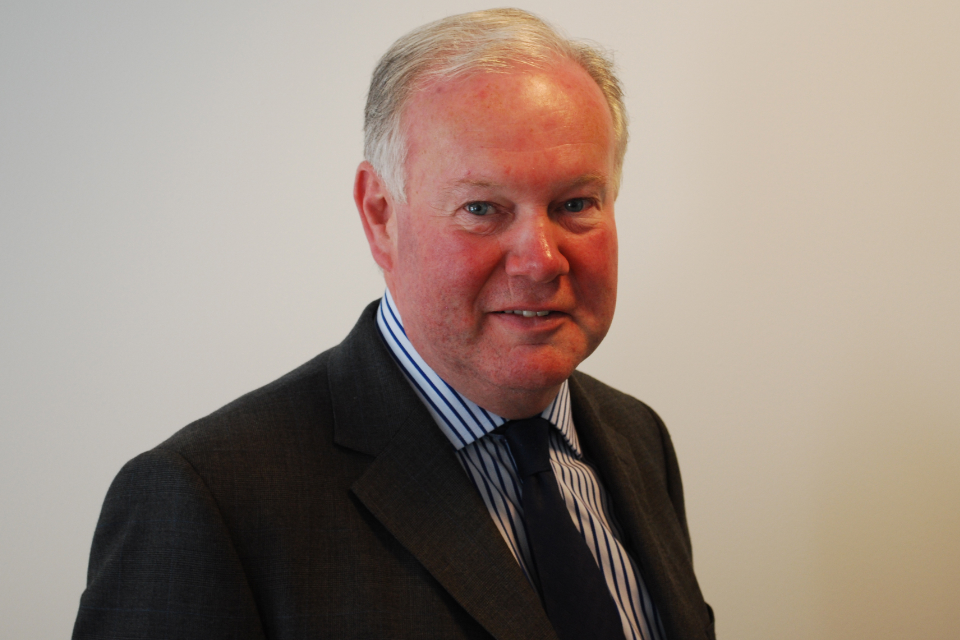 Check against delivery
Good morning. I am honoured to have the chance to speak to such an influential audience. And I am delighted to be back in Norway.
Our countries share a tremendous amount of history. Every year, Oslo sends a Christmas tree to London; it stands just a short walk from my office, an annual reminder of joint endeavours in our past. We even shared part of our United Kingdom, the Shetland islands.
Today, Norway is a key ally in NATO, in Afghanistan - and in driving international climate change ambition. And when it comes to energy, the links between us are stronger still. These are as strong as they have ever been.
I am pleased to speak at this prestigious event, because of the close working relationship I have developed with the Norwegian Government and energy industries -and my profound admiration for all that Norway has achieved in this sector.
And I am particularly pleased to share a stage with Minister [Ola] Borten Moe, who is a great champion of Norwegian energy industry and with whom I was delighted the UK could recommit our UK-Norway One North Sea statement a few months ago. He is revitalising interest in this sector for a new generation of young people.
A strong relationship can bring real benefits for both our countries, especially when it comes to energy. And so I welcome the chance to talk about our energy security challenge and our investment need, and how this ties in on an international basis.
Norway is the single most important energy ally for our energy security. It provides around 70% of our imported oil, and 50% of our imported gas. Norwegian companies are a key source of investment in UK renewables and gas storage, and are majority shareholders in two of our largest offshore wind projects. Over the next few decades, this investment will become ever more important, particularly when it comes to gas.
Gas
We are looking again at the role of gas in the UK - when we came into Government nearly two years ago there was an assumption that gas would decline. Now this is not the case. Gas is a critical part of our energy mix today, as it will be in the future too. Our demand is set to rise over the next decade, as we switch off our old coal and nuclear power plants. Gas can provide flexible and reliable backup electricity to complement the next generation of renewables. It also provides most of our heat now, for homes and businesses, and will continue to do so through to 2030.
The UK is one of Europe's largest gas consumers. But in recent years, for the first time ever, Britain imported more gas than it produced. As our production declines, we will need more imports; we have fundamentally reassessed the long-term role for gas and our analysis suggests we will import more gas in 2030 than we do now. That is why our policies are designed to ensure continuity and security. As Winston Churchill once said: 'Security comes from diversity, and diversity alone.'
We have a wide range of supplies - piped from Norway, Liquid Natural Gas from Qatar and elsewhere, and pumped from our own Continental shelf. We have the capacity and infrastructure to support our import needs and we are working to increase storage. And we are working with our Regulator, Ofgem, to sharpen the incentives on gas suppliers, to ensure they can meet demand. Regarding development of shale gas - we are looking at this, but such factors as density of population in the UK means this is a slower process than we have seen in the U.S. But we recognise that it is a game changer, and the IEA reminds us that supply and demand is changing.
For Britain, energy security is about security of supply. In energy terms we are no longer an island. For Norway, it is about security of demand. Our closeness means that we see Norway as our most critical supplier; and means Norway can rely on us for steady demand, now and in the years to come.
It is against this background that the major gas deal between Centrica and Statoil was signed in November last year. This benefits us both; I was delighted that it went ahead, and I hope it is the first of many to come.
And we have heard this week of Norway's assessment of its vast hydrocarbon resources in the High North. We stand ready to work with Norway to bring them to market. The current severe winter in Russia and Europe has pushed up demand for gas, putting pressure on prices and causing shortages in some European countries.
This has underlined more than ever the importance of exploiting new resources, and ensuring secure supplies for all. Gas is vital to the EU's energy security today, as it will be tomorrow and will continue to be in the future. But there is much to be done.
New opportunities present massive technical and environmental challenges. While Britain and Norway will never be complacent, we can justifiably claim to have some of the most robust and effective safety standards in the world, and we will firmly resist any measures which could diminish these standards.
CCS
We face ambitious clean energy targets to help us cut carbon dioxide, and thus limit climate change. We can use significant volumes of unabated gas through to 2030 without compromising our emissions targets. But over the longer term, to 2050 and beyond, gas will be able to provide significant quantities of electricity provided it can be equipped with Carbon Capture and Storage.
So it is right then that our two countries are among the world leaders in developing that technology. The UK remains absolutely committed to CCS. We are working hard to demonstrate it at commercial scale, and to encourage CCS deployment internationally. There are a number of promising projects for our billion pound CCS programme and we expect to be launching our new competition in the Spring. We have critically changed the nature of this competition to include gas as well as coal, due to the importance of gas.
We recently released front end engineering and design studies for both Longannett and Kingsnorth projects. The information released has been acknowledged as world leading in both extent and detail, and the studies have already been accessed by thousands.
I am delighted that Norway shares this commitment to making CCS a reality. We remain committed to working together to share knowledge and learning to support the deployment of CCS.
I look forward to the opening of the Technology Centre at Mongstad in May this year, where vital testing can take place. And we eagerly await the outcome of the Norwegian Government's decision on a full scale demonstration project. I sincerely hope that with these projects we can achieve cost-competitive deployment of CCS in the 2020s, and I welcome further cooperation between our countries and other countries to develop this crucial technology. The objective is not just a few pilots, but a commercially viable industry.
Our partnership on CCS is not just limited to domestic activity. The UK and Norway are working together to promote CCS internationally. Alongside the Carbon Sequestration Leadership Forum and Clean Energy Ministerial meetings, we are:
promoting knowledge sharing through the One North Sea Basin Taskforce
working with the EU and China on the Near Zero Emissions Coal project, to develop and demonstrate CCS in China
and, as part of the 4 Kingdoms' initiative, we are working with Netherlands and Saudi Arabia to promote increased understanding of CO2 utilisation
Our joint legacy on CCS is strong. Our shared challenge now is to bring this critical technology to market, both at home and abroad, so that our domestic efforts can deliver real benefits.
Renewables
Whilst clean fossil fuels will be vital for our emissions and climate change targets, we also need to see a big rise in renewable energy deployment.
Historically, the UK has underperformed when it comes to renewables, despite our abundant resources. Sadly, we don't have Norway's striking fjords; but we have strong winds, shallow seas and big tidal flows. We could so much more, and our policies are designed to bring on renewable energy at scale; to harness the technology and bring it to market.
We are committed to achieving our legally binding renewables target - to deliver 15% of our energy from renewables by 2020, which means 30% of our electricity - in the most cost effective way. In July, my department published the UK's Renewable Energy Roadmap, a plan of action to increase renewables deployment and drive down costs. The Roadmap sets out our work to overcome the financial and non-financial barriers we face.
Norwegian industry is already a significant investor in the UK renewables sector, notably Statkraft's and Statoil's joint ventures in offshore wind. The Sheringham Shoal windfarm is already producing electricity, and will be fully commissioned in the summer. We are keen to see the success of this project contribute to positive investment decisions on the larger Dogger Bank wind farm. At up to 13 GW this would be the largest in the world.
The UK is already considered the most attractive market in the world for offshore wind investment, according to Ernst & Young's renewables attractiveness index. We lead the world in terms of offshore wind deployment, with 1.6 GW of installed capacity. Just yesterday, the world's largest wind farm opened in Cumbria, off the Northern English coast. Our large and growing industry presents significant commercial opportunities, and we welcome investment from our Norwegian partners.
Developing our North Sea Grid interconnections is also a key aspect of our renewables work. We are working closely on plans for a two-way electricity interconnector between our two countries, and I hope that we will see a decision this year. The extent to which we can transfer green energy from nation to nation, and continent to continent, is one of the most important issues for us. This will be of great benefit to us both: allowing us to share renewable resources and meet our low-carbon targets, while enhancing security of energy supply and benefiting consumers in both countries.
EMR
Our objective is reliable, affordable, low-carbon energy. We must encourage competition between all forms of energy in a liberalised market, so that we get the best deal for our consumers and investment in infrastructure. That is why we are reforming the electricity market, with new long-term, legally-binding contracts for suppliers, to provide certainty for investors. Without reform, we will simply not attract the level of investment we need.
Electricity market reform is the biggest change to the electricity market since privatisation and will transform the UK's electricity sector. There are four key reforms: support for the carbon price; low-carbon generation revenue support; an emissions performance standard; and a capacity mechanism to ensure security of supply.
Together, these measures will provide the support and stable revenues to decarbonise electricity generation at the least cost to consumers. The package will create an enduring framework for future investment, and will secure our electricity supplies for the future. This opens up significant commercial opportunities for state and institutional investors.
Conclusion
I am aware that time is short, so let me offer you one final thought by way of conclusion.
There may have been a change at the top of my Department, but the agenda remains the same. Norway is, and will remain, a close ally. The relationship between our countries has never been stronger. This doesn't change our commitment to developing our ties with Norway, and other countries, to work together to develop our energy relationship.
And that closeness, built on centuries of goodwill and trust means that we can work together to develop our resources and to ensure that the UK's desire for security of supply is truly matched by Norway's desire for security of demand.
Thank you very much.
Published 10 February 2012