Charles Hendry speech to Wilton Park conference: The role of gas in the UK energy mix
Introduction Thank Wilton Park for opportunity to speak. Natural gas is a critical part of the UK energy mix today and will continue to have…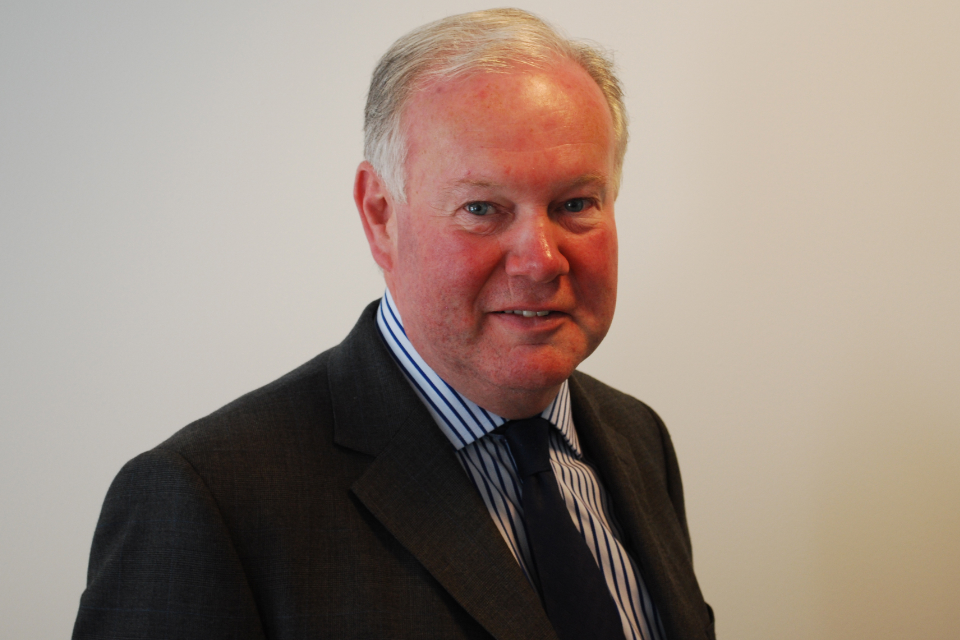 Introduction
Thank Wilton Park for opportunity to speak.
Natural gas is a critical part of the UK energy mix today and will continue to have a crucial role tomorrow, and beyond 2030. I am very conscious that just as we want security of supply, producers also need security of demand.
Energy security matters greatly in the UK. And gas imports matter greatly to help ensure the UK's energy security. In 2011 we imported more gas than we pumped from our continental shelf. Our projections show that this decline in domestic production is a reality, and that it will make us increasingly reliant on imports to secure our energy supply.
I think everyone here today agrees that climate change is a real and growing threat that we need to tackle together, globally, because it affects us all. In the UK we have strict and ambitious targets to meet. Gas will also help us to meet these challenging targets.
So both on the energy security and climate change accounts, for the short, medium and longer term, gas matters greatly to the UK.
I want to cover three key topics today:
the role gas plays in the UK market today
our views on the role gas will play in the UK market in the future and
what that means for European gas markets
Gas in the UK market today
If we look at the UK's energy mix today, natural gas is the single most important fuel.
We are among the largest gas consumers in Europe. Crucially, in 2011 gas accounted for around a third of the UK's final energy consumption. The use of gas in the UK has grown dramatically over the past three decades, drawing initially on the significant reserves under the North and Irish Seas and now increasingly dependent on imports. UK domestic production peaked in 2001, and we became a net importer in 2004. By then the UK had already become a large consumer of gas for home heating, electricity and industry.
These high levels of gas consumption are no accident. Gas has important advantages as an energy source:
It is reliable - we have plentiful gas supplies for many years to come from a diverse range of sources; we have a strong market framework with extensive infrastructure - including a 500 per cent increase in import capacity in last decade, and a 25 per cent increase in storage. Furthermore gas generation is readily flexible to provide both base load and back-up generation.
It is the cleanest fossil fuel - on average gas generation emits around half the level of CO2 of coal.
It is relatively cheap.
Gas in the UK market in the future
As I mentioned earlier, the UK is fully committed to ambitious decarbonisation targets. The UK government has made clear its commitment to a legally binding target of 15% of all energy from renewable sources by 2020. We have made public our support for new nuclear and for CCS, and we are taking significant steps to increase energy efficiency. Gas also has a role in helping us achieve an 80% emissions reductions by 2050.
Let me explain how gas will help us achieve our ambitions. I think we need to split this into two time horizons - over the next 10-20 years, and then the longer term out to 2050.
Changes in the UK energy sector over the next 10-20 years will create new sources of gas demand. We will need gas to retain sufficient electricity generation capacity margin in the face of coal/nuclear closures, to manage intermittency from increased renewables, and continue to meet the majority of our heat needs:
In the electricity sector, approximately a fifth (19 GW) of existing capacity is expected to come off the system between now and 2020, principally coal and nuclear generation due to environmental regulation and age. New gas generation will play a key role in filling this gap in base-load/mid-merit generation. Over 11GW of CCGT has received planning consent since 2009, with around 3 GW under construction. I think you'll agree with me that this is not exactly a "dash for gas", but rather a significant, and sustainable, increase in the role of gas here in the UK.
As the share of renewables in our electricity mix rises, much of it in the form of intermittent wind, there will be an increasingly important role for gas in providing back-up generation for the times when the wind doesn't blow.
And gas will continue to provide the significant majority of our heat. Gas is still expected to meet around two-thirds of heat demand by 2030. There will also be new opportunities for gas in meeting some of the extra generation required to power the growth in electric heating.
So our conclusion is that although the precise share of gas in the overall energy mix will be determined by the gas industry, unabated gas is likely to retain a significant role through to the 2030s.
So much for the demand side. We also have a broadly benign view of the supply side. While global gas demand is set to rise rapidly, the global outlook for gas supply is generally good. The IEA has described the global gas resource base as "vast and widely dispersed geographically", with unconventional gas resources now estimated to be as large as conventional ones: remaining recoverable reserves of conventional gas are equivalent to about 130 yrs of current consumption, and those of unconventional gas could be equivalent to another 125 years.
The IEA also rightly points out that increased use of gas over the very long term (out to 2050 and beyond) without CCS will not be enough to put us on a carbon emissions path consistent with limiting the rise in average global temperatures to 2C. Although gas is the cleanest fossil fuel, we need to put the right policies in place to ensure a balanced and diverse energy portfolio that is consistent with our energy security and our climate change objectives. I believe this is challenging but achievable, this is what the UK is working towards (I will be very interested to hear from Anne-Sophie Corbeau (IEA) later on this afternoon about the latest IEA thinking on the global prospects for gas).
In the UK exploration for unconventional gas has recently begun. Initial indications of our potential unconventional resource are promising. While it is too early to say how significant a role it might play in our future gas supplies unconventional gas could make a welcome contribution to the diversity of the UK energy supply in the future, alongside our existing conventional gas fields, piped gas from Norway and from the Continent and LNG.
But we do need to do more. Energy security matters greatly to the UK and we cannot afford to be complacent now, or in the future. We are working internationally to encourage: investment in new gas production, supporting UK companies overseas in that work as well; diverse and efficient liberalised gas markets; restraining global gas demand via energy efficiency; and the opening of new gas supply routes to diversify and enhance the resilience of global gas markets.
I would like to pause for a moment here, while we are talking about our gas supply. There has been a lot of talk and speculation in these last few weeks about Iran and the Strait of Hormuz.
The Iranians talk about closing the Strait of Hormuz, but this is a diversionary tactic. They simply don't want the world to focus on the real issue at play here - the nature of their nuclear programme.
The British government and the Defence Secretary have been clear. The US government have been clear. Disruption to the flow of oil through the Straits of Hormuz would threaten regional and global economic growth.
Any attempt by Iran to close the Straits would be illegal, and we would be determined to ensure they are ultimately unsuccessful.
The UK does get a large proportion of its imported gas from Qatar, via the Straits of Hormuz. But, in 2011 we imported LNG from eight countries and the infrastructure exists to continue to import large volumes, should we need to.
So far this winter, LNG has supplied 17% of GB gas demand. This level of demand could easily be replaced by alternative sources.
We are second in the EU only to the Netherlands in domestic gas production, the UK can meet near 60 per cent of its gas demand through its own production. We can also import from Norway the Continent through our pipeline connections.
We have an increasingly diverse energy mix - we can call upon coal, nuclear, domestic oil and gas and renewables - and this helps to insure us against even the most exceptional international events.
Now let me turn more briefly to the longer term.
Our 2050 analysis suggests that, even without CCS, gas usage in the UK could still be 60 per cent of 2007 consumption levels by 2050, if heroic decarbonisation efforts are made in other sectors. That is one of the reasons why we are working so hard to demonstrate CCS at commercial scale and encouraging CCS deployment internationally and why our £1bn CCS programme will be open to gas projects as well as coal.
We believe that carbon capture and storage means gas has the potential to be not just a transitional fuel, but a destination fuel.
Gas and the EU
Let me now turn to European gas markets, as indeed the conference is themed around EU and UK gas security of supply. Doing so gives me an opportunity to put what we are doing in the UK in the context of what is happening more widely in neighbouring European markets.
The UK is geographically well-placed as an entry point for gas imports for onward distribution into the EU - both piped gas from Norway, and LNG from the global market. And we have put in place the necessary gas import infrastructure in recent years.
We have had this role over the last few years, and it will if anything be even more important as demand for gas increases, and as EU energy markets also prepare for a low carbon future, with an major role for gas. This role is underpinned by the liquidity provided by GB's gas market - one of the largest in the world.
The UK has long been an advocate of increased liberalisation and integration of European gas markets. We think such developments work in the interests of all. We will continue to pursue this, and expect the UK market to become increasingly integrated with the rest of the EU.
EU gas markets are changing - and for the better. But we are still some way off from a well functioning, liquid and integrated EU gas market. The Third Package of energy market legislation contains most of the tools to achieve this, so it is important that it is fully implemented in all Member States and that the technical codes provided for in the Third Package are agreed as soon as possible.
These will put in place arrangements to ensure that there is non-discriminatory access to pipelines using market-based methods, providing signals for investment in additional capacity, and hub-to-hub trading.
It is therefore important that all interested parties - Member States, regulators, market players, and the Commission - work closely together to develop these cross-border rules. This should set us firmly on the path towards an EU gas market which gives us the secure, flexible and competitively priced gas supplies we need.
The Third Package will also provide most of the necessary incentives for private sector investment in the new internal EU pipelines needed for our gas security. It will be enhanced by the reverse flow and other infrastructure obligations in the EU's 2010 Gas Security Regulation, which requires Member States to have energy resilience measure in place to cope with major supply disruptions.
However, a well-functioning single market, with gas moving between Member States in response to market signals without regulatory or physical barriers, is a necessary, but still not sufficient, condition for energy security. Increasing EU dependence on gas imports means we need new pipelines bringing gas into the EU.
While individual pipelines are of course commercial matters, the UK and EU partners particularly welcome projects to bring gas from new sources. That explains our support for the Southern Corridor pipeline to bring gas from the Caspian to Europe. Recent completion of the first Nord Stream pipe, bringing gas into the EU from the Russian system directly to Germany, is an impressive achievement; but it will not increase the EU's diversity of supply, even if it provides a new route to market.
In this context, we hope that Nord Stream will increase overall gas supply into the EU rather than, as some fear, merely displace existing supply through Ukraine. Similarly, Russia's proposed South Stream project would diversify gas routes into the EU but not supply sources. So while Russia, Algeria and Norway will remain major suppliers of piped gas to the EU, fuller European gas security requires projects bringing gas directly to the EU from other third countries - notably the Caspian region, initially Azerbaijan and later Turkmenistan via the proposed Trans-Caspian Pipeline, and, in time, the Middle East. We therefore welcome last year's intergovernmental agreements between Turkey and Azerbaijan that will facilitate gas transit through Turkey and pave the way for further investment towards the development of a Southern Gas Corridor.
To close this opening address I would encourage those here today with a role in making this happen - that is to say development of an EU gas market giving us secure, flexible and competitively priced gas supplies- to continue to play an increasingly active role in doing so.
Conclusion
I am delighted to be able to open such a high-level conference with an outline of the role of gas in the UK and I am honoured that Wilton Park have given me the opportunity to do so.
I am also delighted that you have all chosen to come and meet here today to talk about this very important topic. I hope I managed to set the scene for a productive discussion by outlining the British government's assessment of the importance gas has in the UK's energy mix, and indeed on the fact that this is not a short-term arrangement or a passing fad: Gas has, and will continue to have, a significant role in the UK energy mix for many years to come.
And I am delighted to be able to stay here for the whole afternoon and look forward to listening to your input and to taking part in the other presentations and discussions that are programmed for the rest of the day.
Thank you.
Published 23 January 2012