Speech
Broadband World Forum
Minister of State for Digital and Culture addresses the Broadband World Forum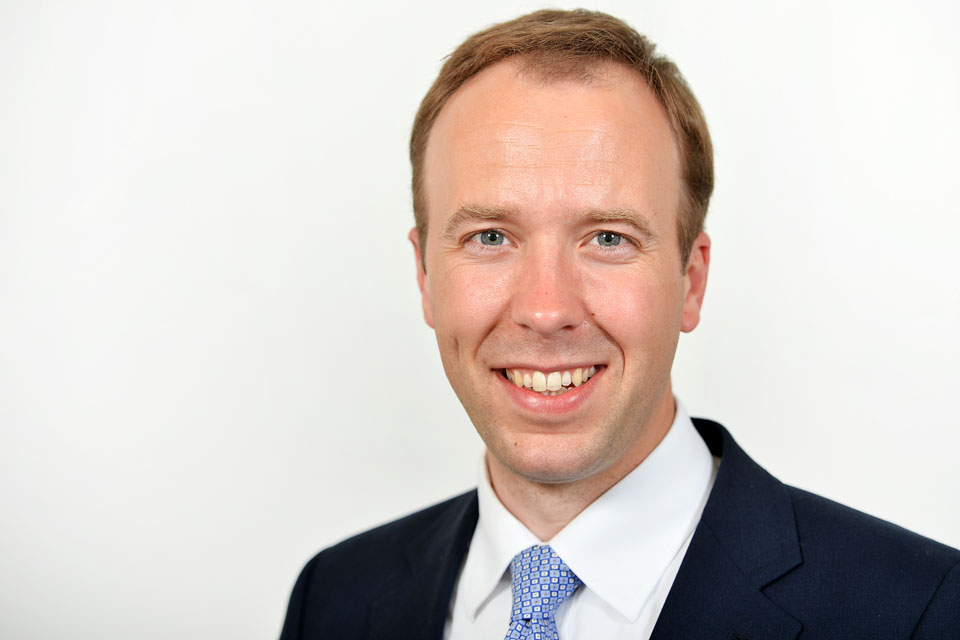 Fibre and 5G are the Future.
When it comes to digital infrastructure, we all want to be world leaders, right?
I certainly want that for Britain.
Today I want to talk about what it takes to get there, and how we will make it happen.
I want to talk about connectivity: fixed and mobile. Over copper, fibre, or the air.
It reminds me of the story of an American scientist, a French scientist and a British scientist arguing over who invented mobile technology.
The American insisted on digging for evidence, and found an ancient piece of copper. 'There', he said, 'this proves we created a copper network first'.
The French scientist dug and found a piece of glass. 'Zis proves we invented the fibre optic network first'.
The British scientist dug and found nothing. 'Evidence', she exclaimed, 'that we invented wifi'.
For customers – for citizens – it doesn't matter what the physics are: what they care about is the connection.
So the time has come for us to think about connectivity in a far more holistic way. Instead of compartmentalising, and talking in terms of wireless or wired, urban or rural, we should think of what consumers - household and business - need and want as they go about their lives in this digitised age.
They might not describe it in these terms, but what they care about are download speeds, upload speeds, reliability, latency, and how quickly you get reconnected when there's a problem.
Believe me, I know. I spend a good part of my day responding to letters people write in about their poor broadband. And increasingly emails about shoddy broadband, which shows that occasional or slow broadband isn't good enough either.
And I understand the frustration very personally. This Friday tea time, I appeared on our local news programme with positive stats about broadband in Suffolk, but at the time I was on my hands and knees under my desk, trying to fix my Wifi. It stayed off all weekend. So I say to those with poor broadband: I feel your pain.
And it's not just about reliability, or meeting today's needs, though it's undoubtedly about both.
Our task is to prepare for a world of enormously greater need. Just as More's Law has seen the halving of the cost of computing each year, so Nielson's law has seen the doubling of top-end broadband needs every two.
It's important for people to function in the modern world, at work, rest, and play.
It's important for closing the digital divide, getting more and more people online.
And it's important for our economy - all parts of it, but particularly our creative industries.
Of course, different people, different businesses have different needs.
The early adopters are leading the charge, but others will catch up.
The challenge is to come up with a plan that works for everyone - and to ensure we meet citizens' expectations not only today but in expectation of tomorrow so we always stay a step ahead.
By 2020, the volume of global internet traffic is expected to be 95 times its volume in 2005, in the UK, fixed internet traffic is set to double every two years.
We need the digital infrastructure that can support this; providing ubiquitous coverage so no one is left out, and with sufficient capacity to ensure data can flow at the volume, speed and reliability required to meet the demands of modern life.
It is essential that we keep up.
Think of it in terms of a journey: the journey of connecting not just cities and suburban conurbations, but also villages and hamlets across the country.
And the question is: are we nearly there yet?
Technology is constantly evolving. Just as you think your destination is close by, you turn a corner to find the road stretching out still further. We have to keep moving.
To paraphrase Al Gore, the last thing any of us want is to end up as roadkill on the information superhighway.
Let's look at the UK's journey. First, how did we get to where we are now?
When it comes to connectivity, it all started with a Brit, Alexander Graham Bell. Alongside the USA, we were the early pioneers of a telephone network.
Further along, the UK was one of the first countries to go mobile.
I still recall the excitement of the first car-phone in the 1980s, then the first truly mobile phone. It came with a large handbag for the battery, but I remember being astonished – and impressed - that we already had in place a network to connect it to.
Then came 2G, where the UK was again a world leader. But with 3G, and then with 4G, we fell behind, and while we now have one of the fastest rollouts of 4G in Europe, it should have happened sooner.
At the same time, we began our rollout of data capability, then broadband.. A USO was legislated for in 2003, at 28kbps – but then it was left there.
Let that be a warning to us: while 10Mbps may be enough for today's needs, it won't be enough for tomorrow's.
Around five years ago we took a strategic decision, as a nation, to drive the roll out of high-speed broadband – based largely on what we should call part-fibre, part-copper solutions.
That was the right decision then, because many countries that pursued early full-fibre strategies have left large swathes of their citizens on super-low-speeds.
Whereas in the UK superfast broadband – measured at 24Mbps – is today available to 91% of homes and businesses – and we rank first among the big European states. We also are in the top five – among fifty – on the Global Connectivity Index. Thanks to the brilliant work over many years of BDUK, in alliance with local councils and six different private providers, we are on track to reach at least 95% by the end of next year.
The next set of interim technologies: like G.fast from BT or Virgin Media's DOCSIS are coming on stream and promise to expand access to faster speeds still.
But the price we've paid for 95% superfast part-fibre broadband is that only 2% of premises have full fibre.
Yet demand marches on.
Over the time it's taken to deliver on the superfast plan, people's needs and expectations have risen further.
Let's learn from this. As we complete the last strategy, let's already be at work on the next.
So what does all this mean for our journey onwards?
First, we must complete the rollout of universal 4G and superfast broadband between now and 2020.
Second, we must deliver deeper connectivity now in areas of deep need, and support a competitive market for delivery.
Third, we must start work now on ubiquitous 5G and fibre over the decade ahead.
The destination on this journey must be to push digital connectivity out as far as it will go, treating broadband as the fourth utility.
Let me take each step in turn.
First, universal coverage.
We have set a course to deliver a new broadband Universal Service Obligation by 2020, which will give people the right to broadband of at least 10Mbps. This is the cornerstone of our Digital Economy Bill, currently making its way through Parliament.
Over the Autumn, Ofcom will consult on the details of the scheme. I welcome BT's proposal that they are willing to provide high speed broadband to 100% of premises by 2020. We are talking to them about that offer and will decide a way forward later this year in light of Ofcom's advice.
But connectivity is what matters, much more than the mode.
The agreement we signed with the mobile operators in 2014 came at a time when the market all but ceased to compete over coverage, so the licence conditions had to require that they did.
All four operators now have a legally binding obligation to each reach at least 90% landmass coverage by the end of next year, and this will also deliver near universal premises coverage.
We will ensure this agreement is properly measured and that the mobile operators deliver on their commitments.
We will support them to do that. Reforms to planning laws and the Electronic Communications Code will make it cheaper to deploy infrastructure, including more masts by permitted development, taller masts, and small cells.
We are also driving improvements in digital connectivity on rail routes, through the provision of free WiFi on trains. Through a mix of government funding and franchise obligations we are on track to deliver free WiFi for 90% of passenger journeys by the end of 2018, and almost 100% by 2020. To go further, colleagues in the Department for Transport are working to increase mobile connectivity for rail passengers by tackling rail 'not-spots'. Our goal is continuous high quality connectivity on trains across the UK.
Second, we want to see deeper connectivity in areas of deep need.
Even before 5G, there is scope for 4G to be strengthened as well as broadened, with higher speeds and more capacity where it's much in demand.
This week Ofcom announced an accelerated timescale for clearing the 700MHz spectrum, and we will do all we can to support improvement.
And on fixed-line I'm excited by the prospect of ultra-fast hotspots with very high capacity, strong backbone, and forward thinking provision. Here I want to pay particular tribute to the new entrants to the market. Often picking a particular geography, they have shown that full fibre solutions can be economic, and I'm excited about some of the plans I'm hearing.
You may have heard of the Gigabit City project in York by Sky, TalkTalk and CityFibre but also full fibre being rolled out to businesses in Bradford by BT, and to consumers in the Cotswolds by Gigaclear. We expect Virgin's full fibre roll out in Cambridgeshire and Leicestershire to expand soon to West Yorkshire, Devon and East Sussex. And Hyperoptic is rolling out full fibre in Scotland and Wales, Liverpool, Newcastle, Sheffield and Leeds.
Our task is to make this market as competitive as possible. This means for example forcing BT with its incumbent infrastructure to open up access to, and maps of, its ducts and poles. It means ensuring a fair market in which all providers can compete for business. It also includes clarity in advertising rules, and I hope the ASA will play its part in delivering fair rules that reflect reality on speeds and prices.
In all things I will be on the side of the challenger: helping in every way I can to deliver fair competition and a level playing field.
Then third, there's the future.
And the future is fibre.
Interim technologies, yes. Part fibre, great. Satellites, sure, where necessary.
But around the world the evidence increasingly points to fibre roll out as the underpinning of a digital nation.
To those who say it's been tried and failed, I say go to Hull.
It's the one part of the country not covered by BT, and full fibre is now available to over half its businesses and homes. I'd like to give praise to Hull's KCOM, who just last week announced that 25,000 more homes and businesses are to be connected to their full fibre service within the next six months. Between May this year and the end of the next they will have doubled the number of premises that can get full fibre. All this without Government subsidy.
But there is a clear role for Government, and we intend to play it:
In setting the structure. And I am clear that we want a market structure that delivers fibre as widely as possible.
In experimentation and testing.
In reducing the costs.
And above all in leadership, in setting the ambition. In some cases even in stating the obvious.
And believe you me: we will ensure Britain gets connected.
The future is about enabling gigabit speeds, and high quality connectivity across the country. Demand is only going to rise so we need to stay ahead of the curve.
When it comes to fibre, it is a case not of if, but of when.
I was interested to read INCA's recent report, which said only a full fibre infrastructure is sufficient to support the UK's digital growth.
I agree: fibre is the future.
The market will have to lead.
But Government can support that by ensuring the right incentives are in place and any barriers are removed. When I meet the altnets, INCA's recommendations will top of my list of things to discuss. I want to know from you what we can do to reduce the cost of full fibre roll out, so that in reality as well as rhetoric, fibre is the future.
Alongside fibre, comes the other F, five G.
When it comes to 5G, we are committed to leading the way..
By defining industry standards.
By attracting and retaining investment in research, demonstration and development;
By channelling investment to build on areas of UK strength and excellence; and
By creating the right regulatory framework, in full understanding of the many cross-overs to our full fibre rollout.
Our ambition is to be a world leader in 5G - but we'll need to work hard to stay at the head of the pack if we are to deliver over the next decade.
Fibre and five G are the future.
This has never mattered more.
The UK is now forging a new independent future, and with this change comes opportunity - to do things on our own terms in a way that meets our needs. The role the whole digital sector can play in this is hugely important. We want you at the heart of our plans. To cement our role as a digital leader.
Everyone in this room - big players and small - has a contribution to make.
We in Government will play our part.
The UK is open for business, is ready for business at technology's cutting edge, and is forging ahead with plans to keep us fit for the future.
So these are our clear goals: ubiquitous connectivity by 2020, hotspots of hyper connectivity, and doing the work now to deliver fibre and 5G in the future.
I look forward to working with you to make it happen, to together, we can the hyper-connected Britain we all want to see.
Published 19 October 2016