Speech
British Property Federation conference 2013
Speech by Housing Minister Mark Prisk on the private rented sector.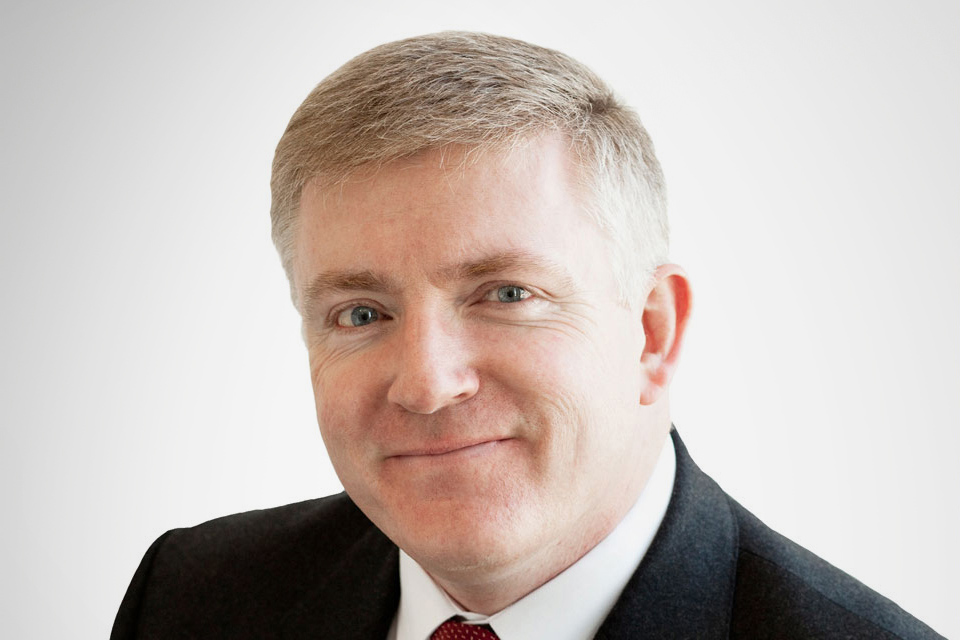 Introduction
Thank you for inviting me to speak.
For too long now, our housing markets have been dysfunctional. For at least 2 decades, we've been building around half the homes we need: year in, year out. Both owner-occupied and rented.
We are determined to tackle this problem with a comprehensive programme, which seeks to provide the right long-term policies, for each and every sector of the market.
I strongly support the aspiration of families who wish to own their home. We're actively helping those home ownership, not least through NewBuy, FirstBuy and, of course, the Right to Buy.
But over the last decade, the option of renting has become a more practical choice for many more people, and for a much wider range of people across our society.
So, today I want to talk (principally) about how we plan to grow the private rented sector.
The report by Sir Adrian Montague has provided an excellent foundation for our strategy and I will shortly set out the package of measures we are implementing. But we need to see them in the wider context, alongside our plans for the rest of the housing markets.
For example, we are delivering 170,000 new affordable homes, and doing so by leveraging in £15 billion of private investment, with £4.5 billion of government funds. And we're making good progress, with 63,000 completions delivered in the first 18 months.
But we want to do more. That is why we're providing up to £225 million of grant funding to support the affordable housing guarantee scheme, and help deliver up to 15,000 additional affordable homes. And, as the guarantees will reduce the cost of borrowing for housing providers, you will understand that we can deliver these new homes, with a lower level of capital investment per unit than in previous programmes.
And today we are publishing a prospectus setting out the conditions for this grant funding. Housing associations and other private registered providers will be able to bid for it, and those of you looking to invest may well want to take up this new opportunity. This prospectus is now up on the Homes and Communities Agency website.
Private rented sector demand
But what of the private rented sector itself?
For some years demand for private rented housing has been growing steadily. And the sector has expanded to meet that demand. 3.8 million households now live in private rented accommodation - a 90% rise since the early 1980s. In fact, between 2003 and 2010, 1.5 million new homes were added to the sector - that's an increase of more than half.
This growth has been welcome, but much of it has so far come from small scale, buy to let landlords.
Now is the time to move further and faster, by bringing new players into the market.
Put simply, we want a bigger and better private rented sector, a sector in which large scale and experienced institutional investors have a significant role.
Small scale individual landlords exist around the world, but in many countries, such as Germany, Switzerland and the US, institutional investment in the private rented sector is much stronger than it is here. Evidence from those markets shows that where institutional investment is stronger, costs are driven down and the sector becomes more professional.
I want to see this happening here in the UK. It's a change which has the potential to underpin sustained, long term growth of the entire private rented sector, and offer beneficial changes to the market as a whole.
Now, we have been listening to what the industry has been telling us about barriers to supply in the sector.
We have heard your concerns about the planning system and how the viability of some schemes is undermined by the affordable housing element of Section 106 agreements. That is why we are proposing changes to the regime, which will allow developers with such sites to challenge these requirements through a fast track decision-making process.
We will produce broad guidance to support the new Section 106 process, but will look to the private sector to develop specific, industry-led guidance and ensure it informs the future planning process. The Private Rented Sector Taskforce, which I will talk about later, will no doubt have a role in this regard and I'm sure that Liz and her team at the British Property Federation will be actively engaged as well.
Institutional investment in the private rented sector
We have also taken steps to make it easier, and more profitable, for institutional investors to become involved in the sector.
We have reduced the rate of stamp duty levied on bulk purchases of residential property, reducing the cost of investment in the sector. Our improvements to the Real Estate Investment Trust regime have widened access and, I hope, made it easier and cheaper to comply.
But we recognised the need to go further, and better shape the market for the long term. So, as part of our Housing Strategy, we asked Sir Adrian Montague to look at barriers to institutional investment in the sector. The evidence presented to his review group suggested that large scale developments of private rented homes could be a highly attractive investment proposition.
But it identified a number of barriers that have deterred potential investors: first, the unfamiliarity of this market; second, a lack of developments of sufficient scale; and third, a shortage of expertise. None of these barriers were insurmountable, but all had contributed to a market failure in this area.
The message was clear: further government action was necessary to encourage investment in private rented housing. We responded quickly to Sir Adrian's report - and I don't mean that in the Whitehall sense of the word - launching 3 important initiatives that took up his key recommendations: the Build to Rent Fund, the Housing Guarantees Schemes, and the Private Rented Sector Taskforce. I want now to look briefly at their core elements.
Build to Rent Fund
The Build to Rent Fund will provide £200 million of finance to house builders and developers, building larger scale, good quality homes for private rent. These demonstration projects are intended to stimulate building, provide off-the-shelf investment opportunities for long-term institutional investors and demonstrate viability in the market.
Now, £200 million is a fair sum to have secured from the Treasury (especially in these difficult times), but I'm well aware that on its own it's not enough. So the fund is intended to kickstart projects and to lever in much larger investment.
It should demonstrate to investors that there are good returns to be made in this market, and thus help a sustained investment and development market to become established.
The projects the fund supports will be large enough to allow sale or refinancing to an institutional investor. So we expect this will mean a minimum of 100 private rented units across a portfolio of sites.
It's already clear there's a real appetite out there, to build for rent. And I can tell you we have seen a substantial oversubscription for the fund, which means it will be a very healthy competitive process, as we assess the bids. You'll have to wait until next month, when we announce the short list!
Housing Guarantees Schemes
However, if we are to see a long term development of this market, it needs much larger and more sustained support from government. That is why we have taken a radical step in launching our second major initiative: our Housing Guarantees Schemes, for up to £10 billion of debt, to support delivery of new homes for both the private rented and affordable housing sectors.
The 2 guarantees schemes will use the government's balance sheet and so make borrowing cheaper for housing providers.
This should increase the delivery of new build housing through encouraging institutional investors to enter the private rented market.
Input from you, in the housing and property sectors, has been extremely important in the development of these guarantees, not least the rules which will frame the schemes.
We have also gone to the market to tender for delivery of the schemes. We are looking for a delivery partner (or partners), that will maximise the benefit of the guarantees for the borrowers, delivering funding at the lowest possible cost. We intend to appoint those partners in April, and expect the schemes to be open for business very soon afterwards. And that's not a Whitehall description, in which early summer extends from June to December.
Let me be clear: £10 billion is a ceiling, not an arbitrary target, for the guarantees. It is up to you to take advantage of what the government is offering. So I would encourage you to look carefully at the scheme rules and begin preparing your proposals (if you haven't already!).
I know many of you have already been in touch, about how it will work in practice, and officials from my department are always open for questions and comments.
Private Rented Sector Taskforce
Of course, there are challenges associated with driving forward this new agenda which requires experience and expertise which Whitehall does not have. That is why we are also setting up a new expert Private Rented Sector Taskforce to enable us to stimulate the market.
The Taskforce will help to bring together developers, management bodies and institutional investors to really get the most from the Housing Guarantees and support the delivery of good quality, large scale rented homes, with long-term institutional investment.
Recruitment is underway for the taskforce, and we expect to be able to make an announcement very soon about its leadership and membership.
Taken together, these initiatives will create a highly supportive framework, for institutional investment in the private rented sector and for the long term.
Conclusion
So to conclude, we recognise that our housing markets have been dysfunctional for many years.
It's why we're seeking to build more homes and better homes, whether owned or rented.
It's why we're tackling both barriers to supply and demand to help achieve sustained growth.
And it's why we're making significant interventions for the long term, to help re-balance the type and tenure of housing in this country.
We're under no illusion that it will be easy or quick. But working together with investors, developers and the property industry, we believe we can deliver sustainable communities for generations to come.
Published 27 February 2013