Speech
Britain needs a skills rise
Speech by Matthew Hancock to the Unionlearn annual conference.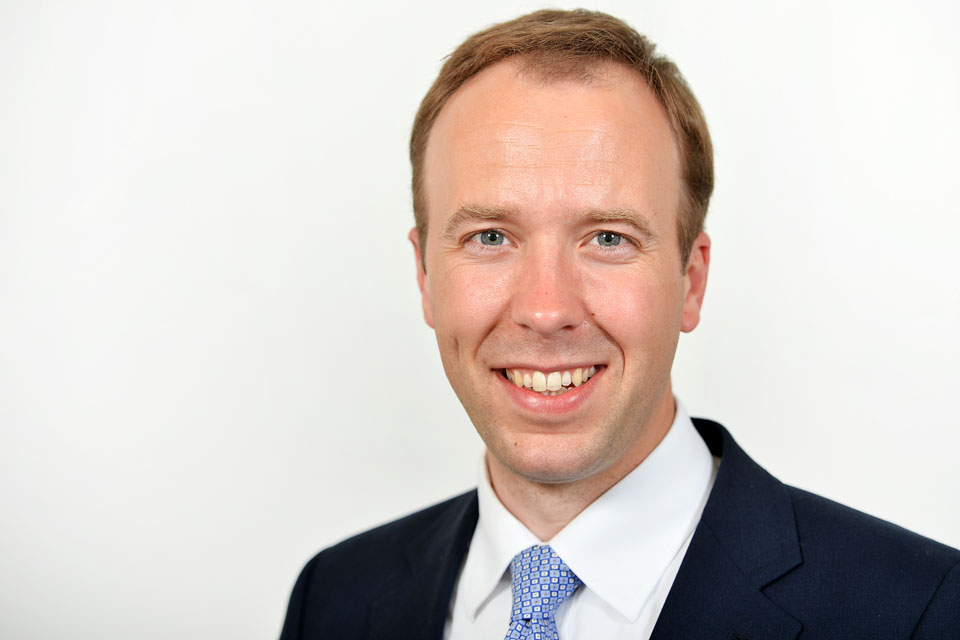 Thank you, Juliet [Alexander], it's good to be here.
I understand that stormy weather disrupted last year's annual conference. The outlook is, thankfully, much brighter today - both in terms of the weather and also the economy.
The times are changing, our economy is recovering.
And as today's TUC report on full employment is right to point out, job prospects are improving. There are record jobs, and record full time jobs.
For younger workers, the UK now has the fourth highest youth employment rate in the EU and youth unemployment is falling sharply - down by nearly 60,000 on the quarter, with a third fewer claimants than a year ago, and long term claimants down over 40%.
The report also highlights that the number of people leaving their jobs is falling. This is good news for job security and the peace of mind that stable employment brings.
Some of the raw figures are impressive. NEETs at 16 to 18 are at a record low of 6.7%: 18% lower than last year and down a third on 2010. Overall, NEET numbers are at their lowest in over a decade.
In terms of attainment, since 2010, the proportion of young people that have achieved level 2 - GCSE or equivalent - qualifications has risen from 53% to 71% in maths and from 58% to 75% in English.
Over the same period, the proportion of young people who didn't get GCSE at 16 achieving GCSE passes between the ages of 16 to 19 has also increased rapidly, from 40% to 50% in maths and from 35% to 48% in English.
But on both jobs and skills there is more to do.
We are backing Britain's young people today and we won't rest until all are given the opportunity - through education, through work, and through the respect each citizen deserves - to reach their potential.
To do that we are driving up standards in schools, yes, but just as important we are changing the face of vocational education and revolutionising Apprenticeships so all young people can get the skills they need for years to come. And we're making it easier for jobs to be created.
We want everyone - of all ages - to benefit from this growth in jobs and opportunities - and that means addressing the urgent need for skills for everyone, adult learners as well as school pupils.
I know that we share this goal and we are working together achieve it: we support Unionlearn because you in turn, through 30,000 union learning reps, work to reach deep into the UK workforce to drive up skills.
And I want to pay tribute to you, Frances [O'Grady], and Sir Brendan before you, for the leadership you have shown in supporting a more responsive skills system, focusing on work and one that is more employer-led so that workers have the skills that employers need.
Because, as we know, having more people with higher quality skills is essential to achieving, not just greater prosperity, but to be help millions, of people realise their potential. Yes this goal is an economic one. It is part of our long-term economic plan. But it is so much more than that. It is part of a much broader moral mission for social progress and social justice.
I want to take this opportunity to celebrate your achievements and to talk about how apprenticeships and Traineeships are opening up even more opportunities for adult learners.
In narrow economic terms, the benefits of adult learning are obvious.
Life expectancy is increasing: the number working past state pension age has doubled in the last 20 years.
Retooling your skills means you can stay in work for longer. This allows businesses to retain their most experienced employees and takes pressure off the public finances.
And we know that the higher the level of your qualifications the more likely you are to be in work. Recent ONS figures show that in 2011 less than half of those with no qualifications - 48% - were in work. This is compared to 80% for people with at least 1 qualification.
So qualifications matter. Education matters. It helps people into work, to build security for them and their families.
At the same time, the shape of the labour market is changing. No longer is a job for life. Times have changed.
And while this has its costs, it also has many benefits. And we will help people to make the most these. We will help people to adapt to this new labour market.
Globalisation and galloping changes in technology pose big questions for old, inflexible business models, but they also offer huge opportunities to improve our living standards. Our workforce must have the skills to get the most from those opportunities and reap the rewards.
But there's much more to this than simply boosting our national productivity, vital though that is.
More important is the moral argument for adult skills. We do what we do to lift people's chances to make a better life for themselves and their families.
Adult education does this and more.
It takes people from being prisoners of circumstance to captains of our economic fate.
In a 2012 study, researchers from the LSE found adult learning was associated with gains in life-satisfaction, fewer visits to the doctor, a fall in depression, and a greater desire to find a better job. Learning embodies earned reward.
And it's not just about money. The link between self-worth and success that you've earned holds true, even when you control for income.
Learning embodies that belief. Because while learning may be difficult, the rewards for applying yourself are instantaneous, far-reaching and profound.
Rousseau was wrong when he wrote that 'man is born free, but everywhere is in chains'. We are born with the 'mind-forg'd manacles' of illiteracy, innumeracy, and for some, low expectations.
Education shatters those chains.
This starts in schools where we have unashamedly put children's needs for higher standards and aspirations first and emphasised a core body of knowledge that everyone should attain.
But it's not enough just to focus on schools.
7 million people will enter the workforce in the next decade, but we'll need to fill 13 million vacancies as baby boomers retire.
So we must do everything we can to create a better skills system that gives everyone the chance to aspire and achieve.
Those who lost their jobs in the recession through no fault of their own.
Women - and men - who took time out from their careers to start a family.
Those trapped on welfare and written off as unemployable.
Despite tight finances that we all recognise, we're backing your efforts by providing over £15 million of funding for Unionlearn – funding that will continue in 2014 to 2015. In addition, we've also protected the £210 annual Community Learning budget – even though finances remain tight – because we know the importance of non-formal learning.
You deserve credit for reaching out to disadvantaged workers – people who face some of the biggest barriers to accessing in training and development at work – but who arguably, have much to gain from it.
We know that learning champions can play a significant part in engaging these groups. So it's great to hear that 900 maths champions have been recruited in the past year to improve workplace numeracy.
And there are other highly commendable projects, like the Technicians Pathways project which is getting more technicians professionally registered.
But I'm especially pleased to see the impact that Unionlearn has had in helping employers generate 5,000 apprenticeship places and in supporting thousands more.
Because expanded, all-age apprenticeships offer an enormously powerful vehicle for both adults and young people to be able to retool, retrain and reconnect with the world of work.
This government has thrown its weight behind apprenticeships, like no other. Apprenticeships have doubled in number since 2010 and are on track for 2 million.
And at the same time as boosting numbers, we've driven up quality.
Our apprenticeship reforms are quite literally rewriting the apprentice rulebook.
Condensing hundreds of pages of complex, messy frameworks to a two-page description of the skills and attitudes employees should demonstrate in a particular industry and how they should be assessed.
Shorter, clearer, better standards written by employers for employers.
Expressed in language they can understand, drawing on international expertise to match the world's best.
We're also strengthening apprenticeships through more rigorous testing and grading.
The result? Taking an apprenticeship is becoming the new norm for school leavers and top apprenticeships are as coveted as top university places among some of our brightest and most ambitious young people.
I want them to also become the first choice for adults looking to re-skill.
And Traineeships, introduced last August, are another great route into apprenticeships and employment for young people. Thousands have already taken part and the numbers are growing.
Unionlearn has been especially supportive of Traineeships and the opportunity they offer to experience the world of work – this support is greatly appreciated.
Traineeships also emphasise the need for a good grasp of maths and English - underlining how vital it is to get the basics right.
Employers now expect good maths and English as a bare minimum. Vocational education is not an alternative to these basic skills. It's a prerequisite.
A 2011 survey found that 43% of working age adults didn't have the literacy skills we expect of our 16 year olds, 78% lacked Level 2 maths.
I know this is unacceptable to you as it is to me.
And it's for this reason that we're taking action to raise standards in these subjects in adult education; to improve the quality of the teaching workforce, reward the best providers and ensure learners are stretched to really achieve.
We're also making GCSEs – which have high public recognition – both more demanding and more relevant, so that new GCSEs in maths and English do more to assess practical relevance or functionality – providing adults, young and old, with a solid foundation for the future.
Conclusion
So adult education is vital. We are passionate about delivering higher standards for all, and higher expectations are all. And already we are seeing welcome progress. But there is much more to do.
Because better skills are, after all, the best investment we can make – as individuals, in our own potential. And, as a country, in our future.
Spreading opportunity and rewarding effort are a great banner behind which we can push forward, so that together we do all we can to help all people in this country – all people – to reach their potential.
Published 23 June 2014