Speech
Alok Sharma speech at UK-India Business Council Event
Minister for Asia and the Pacific speech at UK-India Business Council Event on the Future of the UK-India Relationship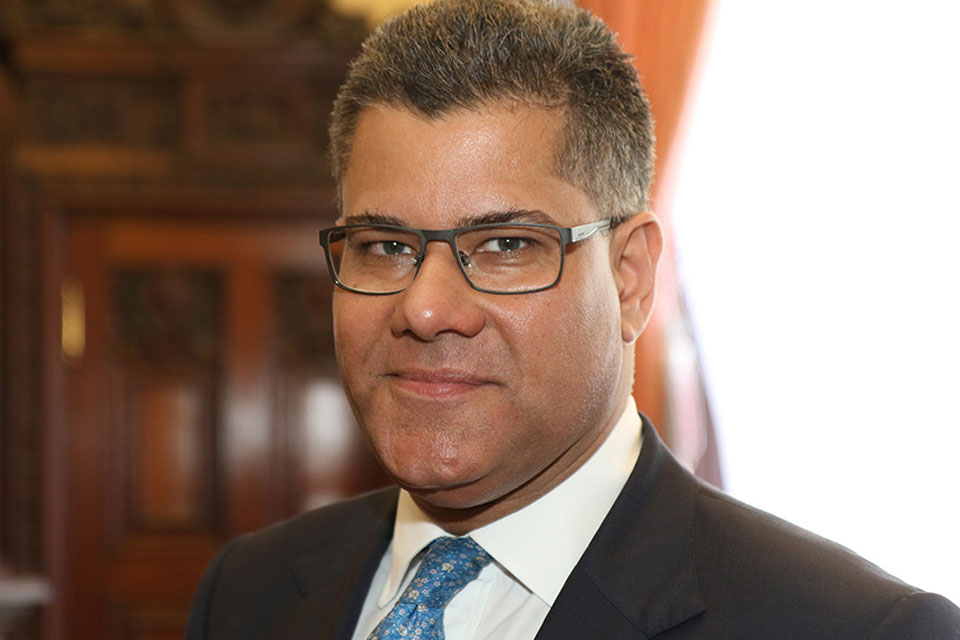 Ladies and Gentlemen, good evening. It is a pleasure to be invited here this evening to discuss the future of the unique and hugely important relationship between the UK and India, particularly in such distinguished company.
I would like to thank Richard Heald and indeed all colleagues who have been involved in organising this event. The UK-IBC is a strong supporter of British and Indian business in both countries. It provides advice and support to British companies taking their first steps into the Indian market. And it is a key advocate of policies that support growth and competitiveness in both our economies. These help inform our discussions in fora such as the CEO Forum and the Joint Economic and Trade Committee.
As we come to the end of 2016, it is a good moment to take stock. In just over a year, we have welcomed Prime Minister Modi to the UK and India has hosted our Prime Minister Theresa May. It is no coincidence that this was her first overseas bilateral visit, outside the European Union, since her appointment.
It signalled the immense value we place on our existing partnership with India and the potential we see to enhance this unique relationship in the future.
India recognises the value of our relationship too. As I'm sure you will have heard from the High Commissioner, Prime Minister Modi called it "an unbeatable combination". This evening I want to outline why we in the British Government think that relationship is more important than ever. I want to explain what we are doing to develop it further, and what that means, particularly for business.
You of all audiences do not need me to tell you how important our trade and investment partnership with India is. Many of you represent companies already present in India, collectively making the UK India's largest major investor, responsible for employing one in every 20 Indians. That matters in a country where a million new job seekers enter the labour market every month.
Others here tonight represent the companies that make India the UK's 3rd largest investor and our 2nd largest international employment generator – responsible for over 110,000 jobs in the UK. Overall our bilateral trade is worth nearly £16 billion.
There is huge potential to do even more. By 2030 India is forecast to become the world's third largest economy and be home to the world's largest middle class - with the growth in consumer demand that implies. That is why the two Prime Ministers jointly committed to "build the closest possible economic and commercial relationship" between India and the UK.
Whilst of course we cannot formally negotiate trade agreements with third party countries until we have concluded our negotiation with the European Union, we can have a dialogue scoping out what our future trading relationships may look like.
As many of you will know, the UK and India have established a Joint Trade Working Group to explore how we can enhance our trade relationship further.
But more broadly, I would like to set out some of the other ways we are working to develop our relationship.
A key element of this is identifying areas where we can support each other. One of these key areas is technology. Indian companies play an important role in maintaining the UK's strengths in information and communications technology and advanced manufacturing. And UK companies can in turn support the vision to "Make in India".
The first ever India-UK Technology Summit and Knowledge Expo, launched by Prime Ministers May and Modi in New Delhi in November this year, was a great example of this entrepreneurial collaboration. It showcased the best of UK and Indian cutting edge design, technology and engineering.
This technology cooperation goes further – it includes research in areas as diverse as health, clean water and agriculture – so it is contributing directly to the public good. Joint funding for science and innovation programmes now stands at over £200 million.
As well as seeking to expand its role as a manufacturer and innovator, India is also rightly addressing its future infrastructure and energy needs. Many of you know the staggering amounts of capital this will require – $2.8 trillion needed by 2040 to invest in energy according to the International Energy Agency and over $1 trillion in other infrastructure. And I believe there is a role for the UK here too.
We want Indian companies and public sector entities to see the City of London as the natural home for raising offshore finance – for quasi-sovereigns as well as corporates. As Richard noted, I have been encouraging them to do this in my previous role as the Prime Minister's Infrastructure Envoy to India, as well as in my current role as Minister for Asia – it has been a focus of both my visits to India since I was appointed in July.
I was therefore delighted by the success of the first rupee-denominated Masala bond in London. The Indian Housing and Development Finance Corporation raised 30 billion rupees when it was launched in August. It was closely followed by the National Thermal Power Corporation launch. More of these "Masala" bonds are in the pipeline, for example the National Highways Agency of India and the Indian Railway Finance Corporation, and a number of other power related bonds.
As India continues to develop its ambitious infrastructure plans, this is our clear aspiration: for the City of London to become its destination of choice for raising international funds. Prime Minister Modi wants to "make in India". We say: "Make in India, finance in the UK"!
We are also keen to support Prime Minister Modi's reform ambitions. One aspect of this is improving regulation. That is why our Prime Ministers signed a Memorandum of Understanding to support India's aim to climb the World Bank Ease of Doing Business rankings.
Since 2014 we have had a number of UK officials helping both the Union and State Governments to improve regulation. And experts are also providing advice on Smart Cities, and technical assistance to support the massive expansion of renewable energy which will be key to India's growth aspirations. And we are investing in the development of skills in India as well.
And this brings me to the unique feature of the UK-India relationship - our incredibly strong personal ties, thanks to the more than one and half million British Indians in the UK.
Many of you here are, like me, members of that Diaspora. I believe this Diaspora has contributed – and continues to contribute – immensely to this country in every sector of society. As Prime Minister Modi says, this Diaspora is "a human bridge" between our two countries.
There are also over 18,000 Indian students enrolled at UK Higher Education institutions, including some of India's top students on our large Chevening Scholarship postgraduate study programme. Our educational links are growing: 2016 is the India-UK Year of Education, Research and Innovation. I am pleased that both the UK and Indian Governments have agreed to jointly invest a further £20 million in the UK-India Education Research Initiative to 2021, creating 50 new partnerships next year alone.
While I'm on the subject of educational links, I would like to clear up some mis-perceptions and misconceptions that have emerged around the issue of visas.
First of all, there is no cap on the number of international students studying at recognised institutions in the UK. Secondly, we continue to welcome students from India – in the year to March 2016, we approved 89% of Indian student visa applications. The Home Secretary, Amber Rudd, will be consulting widely in the New Year on the UK student visa regime, to ensure it is as mutually beneficial as possible.
Moreover, Indian citizens enjoy greater access to application centres than anyone else and India is the only country where applicants can obtain a same-day visa.
We naturally want our visa regime to be as simple and efficient as possible. But we must also ensure that people return to their country of origin once their visa has expired.
We of course recognise the concern of the business community that the visa regime should not hinder our commercial relationships. That is why the Prime Minister wants India to be the first visa country to be offered the Registered Traveller Scheme, giving business travellers expedited clearance at the UK border.
I will finish by saying that, from my perspective, the future of the UK-India relationship is incredibly bright.
Wherever you look - in finance, technology or education, our economic and personal ties are thriving and there is scope and willingness on both sides to do more. It's an exciting prospect and I look forward to working with many of you to make the most of the new opportunities.
Thank you.
Published 13 December 2016