Speech
Achieving a culture of compliance
Speech given by CMA chief executive Alex Chisholm to the Law Society Competition Section Annual Conference in London on 16 May 2014.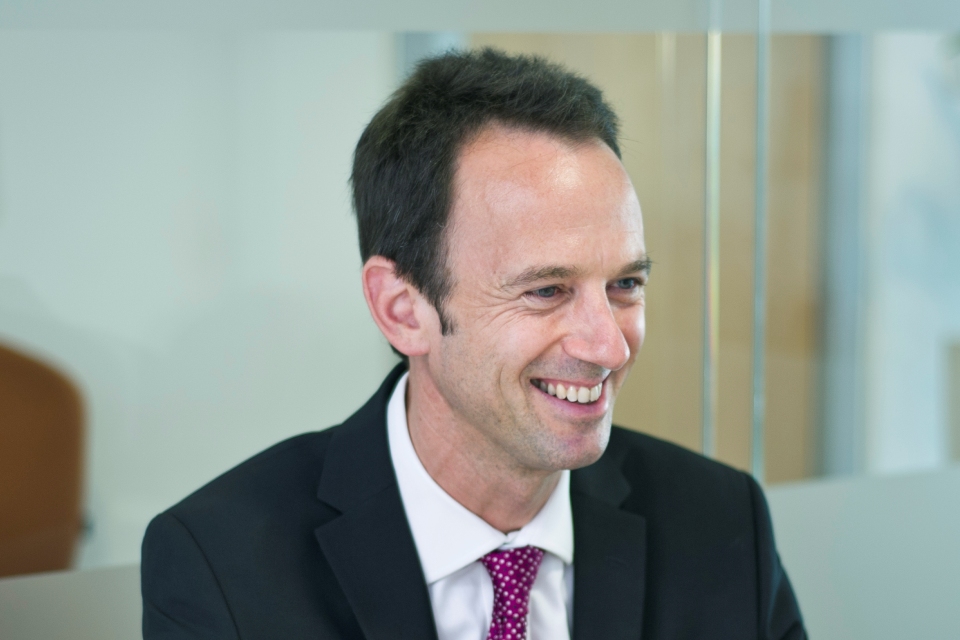 Introduction
Good morning, and thank you Davina for that introduction. It's an honour and a pleasure to be here to speak to you today, ahead of what looks to be an excellent programme of discussion and debate, and I'm grateful to the Law Society for the invitation.
In particular, it's gratifying to be invited back having spoken at last year's conference. In May last year the CMA had only just been written into legislation and was months away from coming into existence, even in shadow form. Today, we're six weeks into our job as the UK's lead competition and consumer authority. A huge amount of work has been done to accomplish a successful transition, and a lot more is underway, both in terms of visible frontline delivery work to achieve our objectives, and in behind-the-scenes activity to take advantage of the opportunities that the move to the CMA has brought.
My aim today is two-fold: firstly, to give you a quick heads-up on where we are with the CMA, touching briefly on a number of subjects that will hopefully be discussed in more detail during the course of the conference, in some cases by CMA colleagues. Secondly, as my main topic today, I want to focus on our plans for compliance work – what we're doing to encourage a culture of compliance amongst firms, and why we see that as a key priority. It's an area of work that I know those in this audience have both a direct role and an important stake in, and we can only make it a genuine success with your involvement and support.
Taking stock
Before we get on to what's next for the CMA, it's worth taking stock of exactly what we've put in place over the last year and where we are now. Much has been achieved:
The CMA is physically up and running, in our refitted accommodation at Victoria House, with the requisite supporting infrastructure in place
We have a strong Board and leadership team, working to deliver our agreed strategy and vision, and a talented staff with a good mix of skills and experiences for our work
We've consulted on and published a full range of guidance documents across our powers and responsibilities
And all of the work previously being done by the OFT and the CC has been successfully and smoothly handed on to the CMA or other bodies without any significant hitch or interruption.
This is no small achievement in itself, and it is made all the more impressive by the results that the OFT and the CC were able to achieve over the course of 2013-14, whilst their staff – many of whom are now CMA staff – were working on or affected to varying extents by the transition process.
Just as there was no let-up in the work of the competition authorities during the transition period, the CMA has been delivering at pace since day one, and we have already made some important announcements since launching. We put out a final decision on the Private Healthcare market shortly after taking on our responsibilities, completing the work of the OFT and the CC in this area. We published a ruling on electricity prices in Northern Ireland that will reduce prices and improve future regulation. We've published a baseline assessment of competition in the regulated sectors that will be used as a benchmark for our work in that area, and that of the sectoral regulators. And we announced our decision to clear a merger between two NHS Foundation Trusts earlier this week.
So we can reflect with some satisfaction on the changes made, the outcomes achieved and the work already in train – of which more later. However, this should not be taken to mean that the reforms to the regime are complete. We have taken up our powers, but it is how we will use them that will make the difference.
We have started to use our new powers, which include interim orders in merger cases and compulsory interview powers in enforcement cases.
More obviously, we now have all of our staff in the same building and focusing all their energies on the CMA, and they are being joined by a raft of new recruits across the business bringing new ideas and expertise. This means that we can make much more rapid progress in devising, refining and implementing the CMA's processes and new ways of working.
On a similar but related point, we're now fully able to start embedding our internal working culture – something that was raised throughout the transition period as being likely to throw up significant challenges, and has thus been an area we've paid much attention to. We have a strong set of organisational values based around ambition, excellence, commitment, teamwork and fairness, and staff have enthusiastically taken up the challenge of putting these into practice.
And of course, there will be much to learn as we progress and complete projects and make use of our new powers and responsibilities, not least in terms of the feedback that we're hoping for from interested parties like yourselves. As I've said before, we want to embed continuous improvement within the CMA, and to ensure that we reflect and act on the lessons from our work.
Priorities and plans
So what work will we be doing, and what plans and priorities do we have in place? The most striking and obvious point to make is that we have a lot on our plate.
Ofgem is currently consulting on its proposal that the CMA should conduct a full market investigation into the domestic energy market. The proposed referral has been widely welcomed as a step towards improving consumer outcomes in that market, and we will need to demonstrate clearly that we are taking the right approach to that work – wherever the evidence might take us.
We are also rolling up the conclusion of the OFT's work on small business banking into a wider assessment of competition in the retail banking sector, gathering and scrutinising evidence carefully ahead of a decision in the Summer on what to do next. This is of course an issue that has occupied much of our predecessors' attention and has been heavily scrutinised in recent years, but the significance of the market for consumers, small businesses and the economy as a whole more than justifies the continued investment of time and resources.
Following the OFT's referral of the payday lending market for investigation, it falls to us to complete the work begun by the CC to consider how consumers are faring in that market and what might need to change.
And our work on merger scrutiny is expanding significantly, as Nelson Jung, the CMA's Director of Mergers, will speak to later on – we have circa 30 currently under consideration, with sectors such as transport, healthcare, technology and retail markets amongst those where the number of deals is increasing. We also expect our role in scrutinising NHS Foundation Trust mergers to continue to generate interest and political attention, even as it becomes better understood.
Most of these pieces of work require close cooperation with partner organisations such as Ofgem, Monitor and the FCA, and that is another area where we are focusing much time and effort in our early days. In both competition and consumer work, there is much expectation on us to play important roles in ensuring that the new arrangements in these areas add up to more than the sum of their constituent parts, and to help deliver collaboration and consistency across these regimes.
The UK Competition Network, bringing bodies with concurrent competition powers together, is now in place and has a baseline assessment of competition in regulated sectors to work from; as of 1 April we are sharing information and making case allocation decisions with individual regulators, and we are putting in place Memoranda of Understanding to underpin these bilateral relationships.
On the consumer side, the Consumer Protection Partnership is bringing advice, education and enforcement bodies together, and we are refining and shaping our contribution based on our new remit to focus on market-wide issues where consumers are prevented from exercising real choice, and thus from driving competition.
Much of the CMA's own current portfolio is made up of work that has been carefully handed on from our predecessor organisations; that reflects the quality of the cases previously chosen, and we are pleased to have been able to take on a reasonable mix of existing cases rather than having to begin with either a blank slate or a pile of unwanted legacy issues to resolve. We know that the enforcement outcomes we achieve will be fundamental to establishing and maintaining our credibility as an organisation, and to judgments of the success or otherwise of the reforms that brought us into existence. Sonya Branch, the CMA's Executive Director for enforcement, will say more on this subject later today.
We will of course be opening up new cases and projects as others close down and capacity becomes available. Some of these will be enforcement cases, and thus necessarily not as visible until they reach the point where we can make them public, but we have also been able to begin some wider projects that demonstrate the range of our thinking about the issues within our domain.
For example, we are looking to better understand why some markets have not yet made the jump to online mechanisms and platforms when one might have expected them to, and whether there are barriers to entry or other unhelpful obstructions preventing this from happening. We're also looking to develop our and our partners' knowledge of the effects of over-indebtedness on consumers, how consumers who are over-indebted interact differently with markets than those in better circumstances, and what that might mean for the many and varied bodies tasked with empowering, advising and protecting consumers. And we are putting in place an ambitious, expanded approach to compliance with competition and consumer law, which is what I plan to focus on for the remainder of my time this morning.
Compliance – why it matters, and how it works
I am sure that this audience will need little convincing that compliance is not always given the attention that it merits, particularly by those not directly involved with competition and consumer law. 'Firm complies with the law' is never going to be a story that generates headlines. But as much as press coverage of high-profile enforcement can be useful for deterrence, we are not in the headlines business – our mission is to ensure that markets work in the interests of consumers, businesses, and the economy.
To do that properly we need to balance enforcement with compliance and awareness work. There are obvious complementary aspects between these two aspects of our work. The more we can promote awareness of competition and consumer law and a culture of compliance amongst firms, the more we will be able to demonstrate that those firms who do not comply merit the serious punishments that we are empowered to impose – and the more we can demonstrate that there are significant consequences to non-compliance, the more firms will look to ensure that they do not infringe on the law.
There is of course a wealth of existing knowledge and literature on compliance with competition and other law, from which we can draw numerous insights that will improve our approach.
At its most basic, it is widely acknowledged that people tend to obey rules that are consistent with their own ethical values, and when they consider that the process for making and enforcing the rules is fair. In competition law, this means that businesses will comply if they see the idea of engaging in anti-competitive activity as being incompatible with their own values, and furthermore that competition law has been made – and is enforced - fairly.
People also obey the law because they consider that they need to do so, or to put it another way, because they understand that to do so is in their interests. Gary Becker, for example, theorised that they would do so based on a hard-nosed and rational judgment as to the risk and reward involved. That would tend to imply a need for strong deterrence, at a level where there was an optimum product of the threat of detection and the level of sanction. It is not hard to see how this can be translated into reality in anti-trust – high fines and effective detection mechanisms like leniency convey the message that the expected gain from an infringement would be exceeded by the potential costs.
But deterrence, whilst an important and valuable tool, is not the whole story; businesses are made up of real people, and real people do not live entirely by hard-nosed and rational judgments. Instead, their capacity to be rational and act rationally only goes so far, as Thaler and Sunstein described in their book 'Nudge'; they famously advocated a more subtle use of smaller steers or 'nudges' towards socially desirable behaviour, not just making and ruthlessly enforcing rules to achieve the intended outcome. Experts such as Professor Christopher Hodges challenge the notion that high fines on firms effectively ensure that they do not engage in anti-competitive activity such as cartels, and in particular the assumption that a firm is effective in controlling the behaviour of the firm's decision-makers on the grounds that the firm internalises the cost.
Hodges instead argues for a model focused on what drives the behaviour of individuals within firms, and then extending that understanding into the design of controls and sanctions – proposing that it may well be fairer to penalise the individuals directly responsible than the firm as a whole. He also argues for the development of enforcement systems that encourage firms to develop better internal controls that deter and detect infringements.
Hodges is not alone in this view. Veljanovski has noted that notwithstanding the imposition of record fines for cartel activity by the European Commission, the cartels in question have tended to be fairly long-lived. Commentators such as Ginsburg and Wright have suggested that responsibility should be focused on the individuals engaging in anti-competitive behaviour, especially where the business itself has established effective internal compliance controls. And where decision-makers within the business have been negligent in their supervision of employees involved in cartel activity, they should also be held accountable.
More broadly, academic specialists such as Harvard's Malcolm Sparrow have suggested that contemporary approaches to regulatory and law enforcement have failed to properly assess risk in enforcement, reacting to failures rather than opportunities for intervention and prevention. That might imply that an excessive focus on case volumes and high fines, rather than better understanding and working to prevent anti-competitive activity from occurring in the first place, would be inefficient. Many regulatory and compliance scholars are now interested in exploring concepts such as meta-regulation, under which regulators seek to better influence the self-regulation of businesses and which commentators such as Christine Parker note is a key feature of contemporary governance.
That is just a small slice of the relevant literature. There is without doubt a growing orientation in regulatory and compliance scholarship towards a risk-based approach and incentivising internal compliance control systems within businesses. On the ground, many enforcement and regulatory systems are actually now seeking to encourage businesses to develop compliance controls, some by offering reduced penalties and sanctions. The US Federal Courts have been taking this kind of approach to the sentencing of organisations for many years, and competition authorities such as our counterparts in Canada and France have also included in their compliance programmes provision for firms' efforts to ensure compliance to be taken as mitigation in determining penalties. As you will know, our guidance on penalties is in line with these themes and policies. Firms that can show they have taken measures to follow our recommended processes may qualify for a reduction in the amount of penalty of up to ten percent.
It is interesting to observe that a theme underlying all of the various compliance documents and policies of these authorities is that there must be serious commitment to compliance at a senior level. I'm sure that this audience will strongly agree with that view, and this is a theme which pervaded the OFT's work on compliance issues – particularly its research into the area.
As many of you will know, the OFT conducted significant research into compliance with competition law over a number of years, starting with the 2007 Deloitte research on the deterrent effect of competition law enforcement, which interestingly found that lawyers believed fines to be more important than did the people running the businesses that could be subject to those fines.
A subsequent OFT report on the same subject found that the key drivers of compliance within businesses were an unambiguous commitment to compliance by senior management, fear of reputational damage from sanctions or even investigations, fear of financial penalties, and fear of personal consequences such as criminal prosecution. The OFT drew on this research to develop a suite of competition law compliance resources which has been adopted by the CMA.
CMA approach to compliance – aims and actions
As with enforcement, we are looking to achieve a significant step up in what the CMA can achieve in compliance, building on the knowledge and experience of our predecessors, other agencies, and the best thinking that is available on the subject. We are fully committed to a robust programme of enforcement, which includes imposing serious penalties on infringing businesses where appropriate, and we will seek to maximise the deterrent effect of this activity. And in order to drive compliance, culpable individuals within businesses should also be held accountable. We have the revised criminal cartel offence, under which we can prosecute those who have caused businesses to enter into cartel agreements, and we expect to seek competition disqualification orders against directors of infringing companies where appropriate.
But we are also fully aware of the limits of deterrence in changing the behaviour of firms and individuals alike, and we have to use an appropriate mix of "soft measures" (such as encouraging measures within businesses to comply) and "tough measures" (such as sanctions) as appropriate. There is in regulatory literature a well-known consideration of a hierarchy of different types of intervention known as the Ayers & Braithwaite pyramid, which ranges from self-regulation to command regulation with nondiscretionary punishment.
Whilst there is not really any place for non-discretionary punishment in competition law - compulsory life-sentences for cartel activity are not a present reality – we can similarly conceive of a similar range of types of intervention that the CMA needs to make appropriate use of.
Away from direct interventions, we fully recognise and welcome the fact that most businesses see it as being in their interests to comply, and we want our compliance work to go with the grain of that – to be a useful complement to the efforts of those firms already well aware of the need to achieve compliance, and to assist advisors like yourselves in ensuring that the issue can be raised up the corporate agenda. So we are keen to better understand what you, your colleagues and your clients want from us, and what we can provide that will assist.
We are also looking to significantly broaden the reach of our compliance work. Smaller firms do not get a 'free pass' on complying with the law, as previous enforcement action by the competition authorities has frequently demonstrated, and the CMA will continue to manage its portfolio with an eye on ensuring that no type or size of firm can believe that it has a de facto exemption – no firm is too big to take on, nor too small to be noticed. Alongside ensuring that our enforcement work extends to all businesses, we thus also need to ensure that compliance work does the same – that smaller firms have the same opportunities to readily adhere to the law, and indeed to bring complaints to us or to institute private actions via the Competition Appeals Tribunal.
But in all this, perhaps the biggest change that we could achieve is in the way that compliance with competition and consumer law is understood. There can be a perception that the process is purely a burden on firms or a box to be ticked in order to avoid or mitigate the possibility of sanction, and programmes aimed primarily at the avoidance of infringements have their uses. However, we would ultimately like to encourage firms to make the best use of competition law and the competition regime to achieve their own strategic aims and corporate goals. We want to make the argument that the best policy for firms in the long run is to ensure that they are competing fairly, as well as effectively, for customers – that this is their best route to sustainable success with their customers and other stakeholders, rather than simply sticking as closely as possible to the line of what is legally defensible. Moreover, there is much for firms to gain from embedding this 'fair competition' mind-set into their corporate culture, so that employees act accordingly in all situations, even where internal supervision is low or rules absent.
Partly this requires a maximising of the visibility and effectiveness of our enforcement work. When a firm sees a competitor engaging in a practice that is in breach of the law, we need to ensure that they are ready, willing and able to bring that abuse to our attention, confident in our commitment and our ability to tackle such practices. The alternative is that the firm is incentivised to copy the practice, resulting in a race to the bottom, and damage to the market as a whole that will be far greater than if the problem had been addressed to start with.
The misselling of payment protection insurance is a good example to consider here. There was of course a lot of competition in this market, on one level, but it could arguably be described as 'malign'. Firms followed each other into the market on the basis that there was profit to be had, but this was built on the selling of what has been widely seen as an exploitative practice that offered their customers very poor value, and eventually led to the billions in repayments to consumers that we are still seeing – not to mention incalculable reputational damage to the firms involved and their industry as a whole.
The best approach to compliance is to treat it as being of a piece with corporate strategy and decision-making. Understanding your competitive position, and knowing where you are competing effectively and fairly, is a key asset. Successful firms will constantly review their business to look at where they have a sustainable competitive advantage, and then look to expand their focus in those areas, whilst exiting from those areas where they don't. They will innovate to introduce new markets or disrupt existing ones by introducing new, strong customer propositions – leapfrogging competitors and incumbents, and supercharging profits.
CMA compliance strategy
Building on the work done by our predecessors, whose wheels we will not seek to reinvent, there are four main strands to our work in this area – all of which are currently getting underway.
Firstly, the launch of the CMA in itself gives us an important opportunity to draw attention to the competition regime and the need for firms to consider how to comply with the law. At a time when there is an almost unprecedented level of attention focused on the competition regime, we have a platform from which to work and to get out our messages – and to new groups of firms and business audiences, in addition to established and important stakeholders such as yourselves.
Secondly, we will be looking to more closely tie up the enforcement outcomes that we achieve with our work on compliance, by ensuring that when we complete cases from which lessons can be drawn, we bring those lessons to the attention of the firms that need to see them. We are adopting this approach in the market for commercial vehicles following the OFT's enforcement work in that area – and will be doing so more and more in the future, so that we can get the maximum deterrence and compliance impact from the cases we complete.
Thirdly, we want to add to the body of research I spoke about earlier, to ensure that we and our partners have the best possible understanding of where to target our compliance efforts and resources. We are committed to conducting a programme of research to better understand business' awareness and understanding of the law, and will use the results to improve our strategies for compliance work going forward.
And fourthly, we will strengthen the compliance tools and techniques that we use – and that we share with you – to help us to achieve the culture of compliance with competition and consumer law that we want to see across the UK economy.
There will be more to say about all of this work as we go forward, and I hope that you and your colleagues will take a strong interest. We will be very keen to enlist your views, your feedback and your support in this area, and to give you the opportunity to make the same kind of invaluable contribution as you previously did in consultations on our general strategy and guidance documents; you have a very strong understanding of what firms and advisors want from the competition authorities. We want the benefit of that knowledge, and aim to offer in return the kind of approach to guidance that will be genuinely useful to you and your clients.
Conclusion
There is, then, much for us to do in our compliance work and across the full range of our portfolio, and I am looking forward to hearing views on the challenges and opportunities that we face over the course of the day. We are keen to maintain the positive spirit of constructive cooperation with you and colleagues across the competition community that characterised the design and transition phases of the CMA, now that we are into the delivery phase. I started my remarks by talking about the distance we'd covered in the last year; over the course of the next year, we will be looking to translate all of that important establishing work into a real and sizeable impact for consumers and markets, and we look forward to working with you to achieve that.
Published 16 May 2014