Oral statement to Parliament
A renaissance in modern manufacturing
Introduction It's a great pleasure to be here this evening. This is my first speech as the new minister for manufacturing, so I am delighted…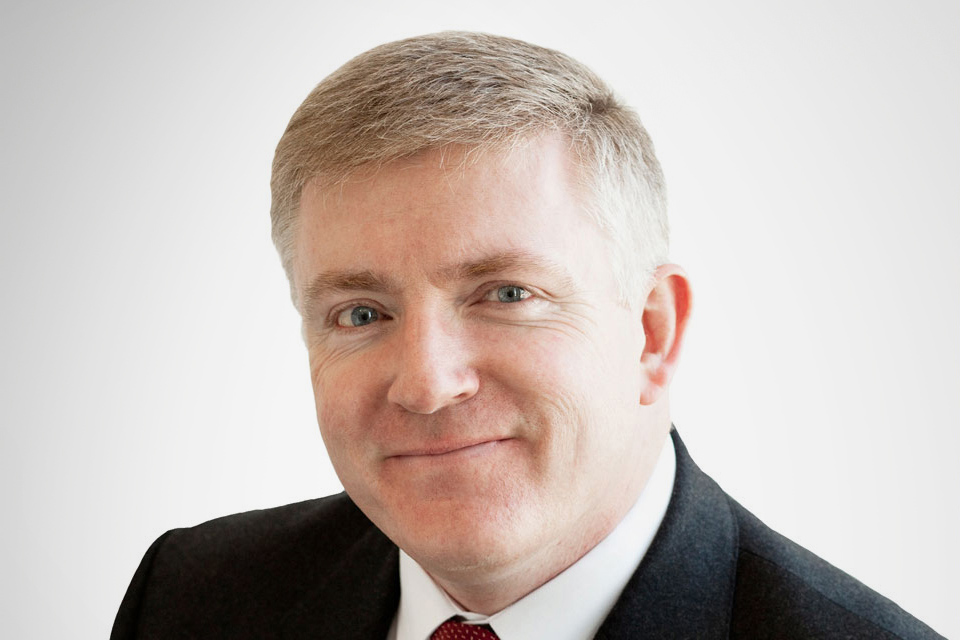 Introduction
It's a great pleasure to be here this evening.
This is my first speech as the new minister for manufacturing, so I am delighted it's at a ceremony specifically intended to recognise excellence in this sector. And I'd like to say a huge thank you to the Institution of Mechanical Engineers for organising these awards, the manufacturing Oscars.
Events like this are really important, because in this country we do not celebrate the success of our engineers and manufacturers anywhere near enough. We should take greater pride in our industrial achievements. After all, we have a rich industrial heritage, spanning over 200 years.
Pioneers like George Stephenson and Richard Trevithick - I include him as a fellow Cornishman - whose steam engines helped usher in the new industrial age. And Isambard Kingdom Brunel, who built the railways on which those engines ran.
Or more recently, Frank Whittle, the inventor of the jet engine; or indeed Alec Issigonis, designer of the iconic Mini, who helped almost every household feel they too could actually own a car.
All of them were great engineers and all of them were able to change their worlds.
Government backing for manufacturing
And that's why I say we need to build on this proud history, we need to take inspiration from these innovators, if we are to galvanise the economy and boost this nation's competitiveness.
Now it's true to say - and this, I think, has been across the political divide - that over the past decade, some people have argued there's no place for manufacturing in a modern economy. They said that financial services alone could be the rock on which our economic future could be built. How wrong they were.
For, the ideas, skills and innovations of British manufacturers are just as important to our economic future, as the mills and mines were to our past.
This new Coalition government understands just how important it is to promote your skill and expertise - but also how important it is to be realistic about just how tough it is out there at the moment. I started my own business at the bottom of the last recession. So I speak from personal experience, when I say I do not in any way underestimate the challenges you face.
So, in Government we intend to be a real partner for industry, to ensure that Britain is able to compete in the global marketplace for modern twenty-first century manufacturing. As producers like India and China increasingly become consumers, there are huge opportunities opening up and I want UK firms to seize them.
So what role, you may ask, does Government have in encouraging manufacturing?
We I believe that Government's job is not to tinker and meddle in your business, but is instead to create a stable, long-term framework within which you can have the confidence to invest. Not to pick winners, but to create the right business environment, in which the best will flourish.
A simple, more predictable tax system that rewards endeavour; better access to both debt and equity finance; less red tape and fewer regulators; a skilled workforce, and more apprenticeships; sustainable investment in our infrastructure; and support for exports to markets around the globe.
In each case, Government has a role to play. And we intend to be an effective partner. Let me touch this evening on three priorities that I think matter - reforming our tax system, reducing the burden of regulation and improving skills.
Tax and investment
The measures announced in yesterday's Budget, are designed to ensure UK businesses once again benefit, from a simpler, more predictable and stable tax system - it saves you time, and saves you compliance costs.
We are reducing the main rate of corporation tax from 28% to 24% over the next four years, and the small companies rate will be cut next year to 20%. So by 2014, this country will have the lowest corporation tax rates of any major Western economy.
Now, you will be aware that we have had to reduce capital allowances, to help fund the corporation tax cuts. But it's important to remember - if you look at the figures carefully - that, by 2014/15, the benefits to manufacturing, from the corporation tax cuts will actually outweigh the changes to capital allowances.
Overall, manufacturing will be benefiting by £250m a year. And even after these reforms take effect, 95% of businesses will still have all their investment costs covered by the annual investment allowance.
On capital gains, too, we are protecting businesses: the 10% Entrepreneurs relief rate is being substantially increased, from the first £2m of gains to the first £5m of gains, so individuals can rightly enjoy the rewards of their endeavours.
Of course, improving access to finance is also very important. That's why we have put an extra £200m into the Enterprise Finance Guarantee. And it's also why, over the summer, Vince Cable and I will be setting out our plans for aiding industry to access both debt and equity finance, particularly for growing businesses.
Red tape
Our second priority is to remove unnecessary red tape, to save industry time and money.
Now as a former businessman, I know how the cumulative weight of regulation sits on the shoulders of companies, choking innovation and stifling growth. Red tape has become a huge problem, especially for small businesses, and we are determined to cut it. Not make it slightly better, or slightly nicer - cut it.
That's why we are adopting a new system of regulatory control across Whitehall. The 'one in, one out' system means that before a Minister can bring forward additional regulations, he must first show how his Department has cut the existing burden.
This means we can first cap, and then start to cut, the cumulative burden of regulation. And we have also announced a fundamental review of those regulations we inherited, which, if they were implemented in full, could another £5bn.
Together, these measures will begin the process of changing, not just a few regulations, but the very culture of Whitehall. Clearly this task will not be completed overnight or even within a year. And I am acutely aware, having been a businessman myself, that we have heard from politicians of all parties great promises in this area.
So let me be clear. This Government is determined to ensure the decision to regulate business should not be the first option, it must become the last resort.
Skills
Finally, improving skills. To compete in a global marketplace we must have world-class, cutting-edge skills.
So in our first few weeks of government, we have redirected £150m to create up to 50,000 extra apprenticeships. These apprenticeships will be workplace-based and employer-led, so that the next generation will learn alongside experienced hands.
We will make sure we improve the take-up by students of Science, Technology, Engineering and Maths. That's why we're going to work with the Technicians Council, which has been set up specifically to help manufacturing in Britain get the skills it needs for the future.
And, just as importantly, we are setting further education colleges free from unnecessary bureaucracy, enabling them to respond directly to the needs of employers and learners - not the whims of politicians and bureaucrats.
Conclusion
In all these areas, I think reform is essential if we are to balance the books and indeed if we are going to rebalance the economy. As we have learnt the hard way, we can no longer rely on financial services alone. We must enable a renaissance in modern manufacturing.
Indeed, this Government is ambitious for UK manufacturing. That's why we are setting ourselves the goal of establishing this country as Europe's leading hi-tech exporter.
To achieve this, we shall have to improve in everything we do, in Government and in industry. But I do believe it can be achieved.
After all, British engineers led the industrial revolution in the nineteenth century, and gave the world ground-breaking technologies in the twentieth. It's people like our awards finalists here tonight who give me the confidence that, once again, British manufacturing can be just as innovative in this, the twenty- first century.
It won't be easy, but then, nothing worthwhile ever is.
Thank you.
Published 23 June 2010