65 years of global effort to ensure peace and security
Henry Bellingham speaks at a UK-UN Association event marking 65 years of global effort to ensure peace and security.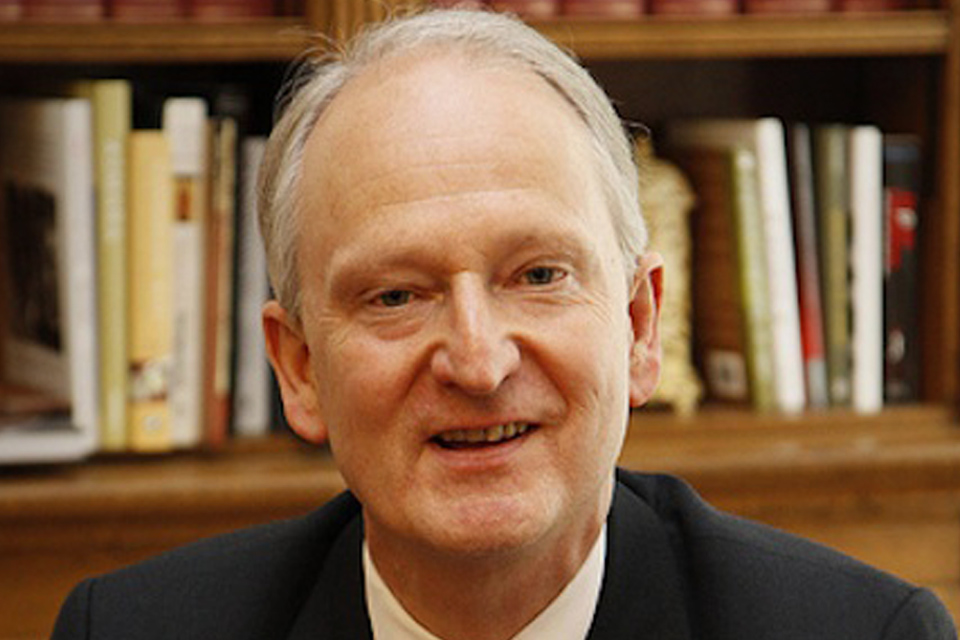 As the Foreign Secretary has said, we are determined to build a more dynamic, British foreign policy. It is not in our character to isolate ourselves from global affairs. The Foreign Secretary has said it is not our policy to have a foreign policy without a conscience. The Foreign Office has been a partner of the UNA for 65 years and I am committed to maintaining and fostering that relationship.
I would like to begin by taking this opportunity to pay tribute to all those who work with the UN, be they civilian or military, for the sacrifices that they continue to make. The UNA's annual commemoration of the International Day of Peacekeepers, that the Foreign Office has supported, is a fitting tribute to all those who have fallen in UN Peacekeeping operations over the years. And we must not forget the sacrifices made by civilian staff, such as those who lost their lives in Haiti earlier this year.
The UN is unique in its global reach and wide membership. The UN was founded on the noblest of ambitions to maintain peace and promote cooperation and is uniquely placed to help where others cannot. It has a fundamental role as a peacekeeper, a peace builder, a deliverer of humanitarian aid and as a supporter of countries coming out of crisis.
It has strived to do that. And it has many successes - but there have also been failures which we do, and should, learn and improve from.
In order for the UN to continue to be a beacon for all nations it is in everyone's interests that it is as effective as possible. The need for it is greater now than ever before.
We must ensure the UN is in the best possible shape to meet the challenges of the 21st century. From terrorism, climate change and competition over natural resources.
To do that:
It's time the UN Security Council became more representative of the modern world. As the key body charged with taking decisions on maintaining international peace and security, it must be reformed. And so we maintain our well known position of support for an intermediate model of reform.
We need the UN to continue providing strong and effective leadership. To do that we need to make sure that the current UN agencies are having as much impact as they possibly can and make a difference to the lives of people on the ground.
But the UN could have even more impact. There is waste and inefficiency in some organisations and duplication between them. This must be addressed and we are looking at how to help.
On Peackeeping there are positive examples of where the UN is making a difference such as in the Democratic Republic of Congo. Other missions, such as UNAMID, the UN's mission in Darfur, Sudan, operate under extremely difficult conditions, but play a vital role in ensuring security and stability in the region. I intend to visit both countries next month. Continued oversight of all missions' performances must be both regular and rigorous if we are to ensure that they are delivering the best possible effect on the ground.
We must put more emphasis on peacebuilding and conflict prevention in those countries where insecurity remains high. This means looking beyond the immediate to longer term development. To do this, Missions must be better planned and with clear, achievable mandates matched by available resources. We must work closely with troop and police contributors to ensure that our planning and expectations are realistic and sound. We will be supporting the UN's review of international civilian capacity; and ensuring that the review of the UN Peacebuilding Commission is strategic and country focused.
We must carefully consider the UN Regular and Peacekeeping Budgets. Increases have put strain on all major financial contributors, including the UK. In the current economic climate, it's essential that we pursue good budget discipline, and more modernised cost-share calculations to secure value for money.
The UN can help countries reduce maternal mortality, tackle malaria, get children into school, tackle HIV and AIDS, and promote gender equality. With 5 years to go until the MDGs need to be reached, Britain very much values our partnership with the UN and many of its delivery agencies as we work together to tackle global poverty.
We must ensure the UN continues to address threats to international peace and security such as Iran. Earlier this week the Security Council agreed a package of sanctions aimed at halting Iran's nuclear proliferation - obviously a sensitive activity, but activity that ultimately threatens us all. The aim of the resolution was not to punish Iran, but to pressure it to return to dialogue and to respect its international obligations.
By doing this we will help make the UN an organisation adept at meeting the challenges it will face over the coming years. And whilst it must evolve to meet twenty first century challenges, its role today is as vital as when its Charter was drafted in the aftermath of World War II. In the face of global uncertainty and in the face of threat of terrorism, it's easy to be pessimistic. But I am an optimist and believe we have the potential to do more on conflict prevention, more on peacebuilding and more towards meeting the Millennium Development Goals. And this Government will work hard to develop trade links with partners across the world to help the world trade its way out of recession.
The UN is the only body that has the legitimacy and moral authority to respond to global threats to peace and security.
Thank you.
Published 11 June 2010