Oral statement to Parliament
2012 Olympic Games: Opportunity for maritime industries
Introduction It's a real pleasure to join you for today's conference - and it's good to see such a broad mix of companies, charter managers…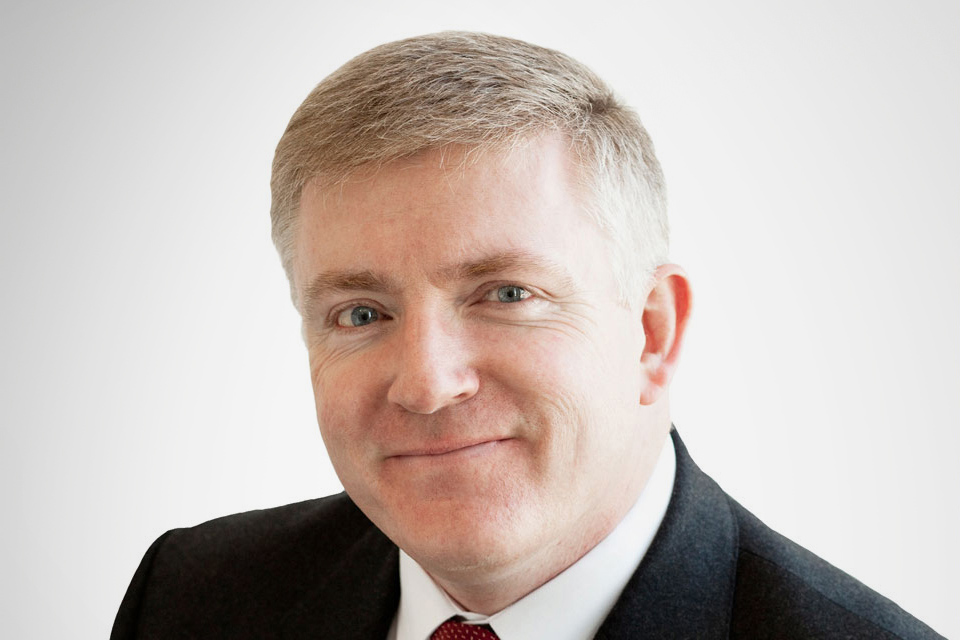 Introduction
It's a real pleasure to join you for today's conference - and it's good to see such a broad mix of companies, charter managers and brokers here today, all connected with the business of Superyachts. I hope the day has gone well.
The UK boasts a rich maritime heritage. And I believe we can look forward to an equally rewarding future.
UK Superyacht industry
Yacht brands like Pendennis, Sunseeker, Princess and Oyster rightly enjoy a global reputation for the highest quality craftsmanship, design and build.
Names like Ed Dubois, Andrew Winch and Design Unlimited meet the gold standard of superyacht interior design. British firms can also offer everything from innovative marine equipment, engineered by companies such as Halyard, Oceanair and Scanstrut, to first-rate crew training and yacht management operations.
As a result of this commitment to excellence, the Superyacht sector generates £420 million a year for the UK - and it plays an important part in the wider leisure marine industry, worth £3.1 billion.
And we don't just design and build world-class superyachts. The UK is the global leader in brokerage, finance, insurance and legal services for the sector. While the Mediterranean and the Caribbean might be the sector's front window, London and The City are certainly its back office.
So, starting from this strong and internationally recognised base, there are plenty of opportunities out there for agile firms with innovative products - here at home and around the world.
London 2012 opportunities
This Government is committed to helping business grasp those opportunities. And the London Olympics are an unrivalled opportunity for Britain to showcase our first-class superyacht industry.
We need to make the most of the next 500 days before the opening ceremony, because we will have a once in a lifetime opportunity to promote the UK as a place with which, and in which, to do business.
So I applaud Superyacht UK's ambition in striving to showcase the very best the UK has to offer.
Many people will berth their superyachts in the UK during the games. Those two weeks are the perfect time for them to undertake repairs or a refit - which could be worth anything up to €15 million to the yard. Not to mention the value to companies along the supply chain, from craftsmen to port agents.
Quite simply, the more yachts that come, the more opportunities that will open up for UK businesses.
And winning new work will help to power a company's growth for the long term. It is a great chance to invest in your business, boost its productive capability, forge new commercial relationships and expand.
The Games can be the engine that helps a firm to really take off. And that is true whatever the size of the company. The London Olympics are an opportunity no firm can afford to miss out on.
And I should emphasise that, just as the sporting competitions are being spread around the country, so we want the business benefits to be as well. Already companies up and down the country have won business; either directly as a result of a London 2012 contract, or indirectly in supply chains delivering goods and services as we approach the opening ceremony.
But the opportunities don't stop when the sport starts. UK Trade & Investment is helping British companies win business at major sports events in the future on the back of their involvement in London.
We only need to look at the experiences of previous host countries to see the tremendous economic benefits that the Games bring.
Barcelona saw a major surge in tourism, which did a great deal to blunt the impact of the recession of the early 1990s on their local economy.
China used the Beijing Games to announce its arrival as a global superpower and economic giant.
And let's not forget that the London Olympics offer outstanding networking opportunities for international companies, who can get together and talk business during the biggest thing to happen in the UK since the Great Exhibition.
So, as I hope I have made clear, London 2012 has a huge amount to offer business. And that's where you come in. As you have heard today, this venue, Lancaster House, will become "The British Business Embassy" during the Games.
Now I am asking all of you to be our ambassadors. Tell your business contacts about these opportunities, and encourage them to take them up. Spread the word about Britain's world-class superyacht industry, and get them to try it for themselves.
Support for UK business
Of course, we are committed to playing our part and supporting British industry too.
That's why this Government is working hard to transform the business environment in this country, which too often hinders rather than helps enterprise.
We started with firm action to tackle the record public sector budget deficit and restore confidence in UK Plc - because confidence is the bedrock of economic growth. But our plans are carefully designed to protect vital investments in Britain's economic fabric, such as super-fast broadband and high speed rail.
Corporate taxes are being overhauled so they are lower and simpler, and reward endeavour. Corporation tax rates will fall to 24% by 2014, one of the most competitive rates in the G20; while the small firm's rate is being cut to 20p.
We are also increasing the entrepreneur's relief rate for Capital Gains Tax from £2m to £5m - a real boon for the hard working SME owners who are the bedrock of the UK marine sector supply chains.
And we are getting a grip on the unnecessary red tape and bureaucracy that weighs so heavily on business in this country, choking innovation and stifling growth.
But this is just the beginning. We realise there is a still a way to go before UK businesses are set free to be as competitive as possible. That's why in the Budget the Chancellor will be setting out a comprehensive strategy for growth.
Conclusion
However, we are absolutely determined to get there. And we are committed to using the London 2012 Games as a window to the world for British business.
With your help we can maximise this opportunity for the UK and chart a course for lasting growth - in the superyacht industry, and the UK economy - so British companies of all sizes may flourish in the years ahead.
Thank you.
Published 15 March 2011