Water and treated water
Published 11 May 2015
© Crown copyright 2015
This publication is licensed under the terms of the Open Government Licence v3.0 except where otherwise stated. To view this licence, visit nationalarchives.gov.uk/doc/open-government-licence/version/3 or write to the Information Policy Team, The National Archives, Kew, London TW9 4DU, or email: psi@nationalarchives.gov.uk.
Where we have identified any third party copyright information you will need to obtain permission from the copyright holders concerned.
This publication is available at https://www.gov.uk/government/publications/water-and-treated-water/water-and-treated-water
Overview
The UK is home to a highly successful water industry – and one that is ready to respond to global opportunities. Offering cutting-edge products and technology, as well as internationally renowned consultancy, the UK's adaptable and innovative solutions can help to address any water-related challenge, wherever it may be in the world.
The UK water industry can draw on decades of experience in developing integrated water-resource management solutions and techniques. Its 20 water utilities invest £5.85 billion in assets each year and £5.17 billion in services, employing 45,700 people and creating 86,000 indirect jobs. Approximately 400 specialist engineering companies generate revenues of £1.5 billion.
Supporting the UK water industry is a world-class regulatory framework. This has driven an efficient, innovative sector that can operate to the highest levels of environmental protection, quality maintenance and customer protection.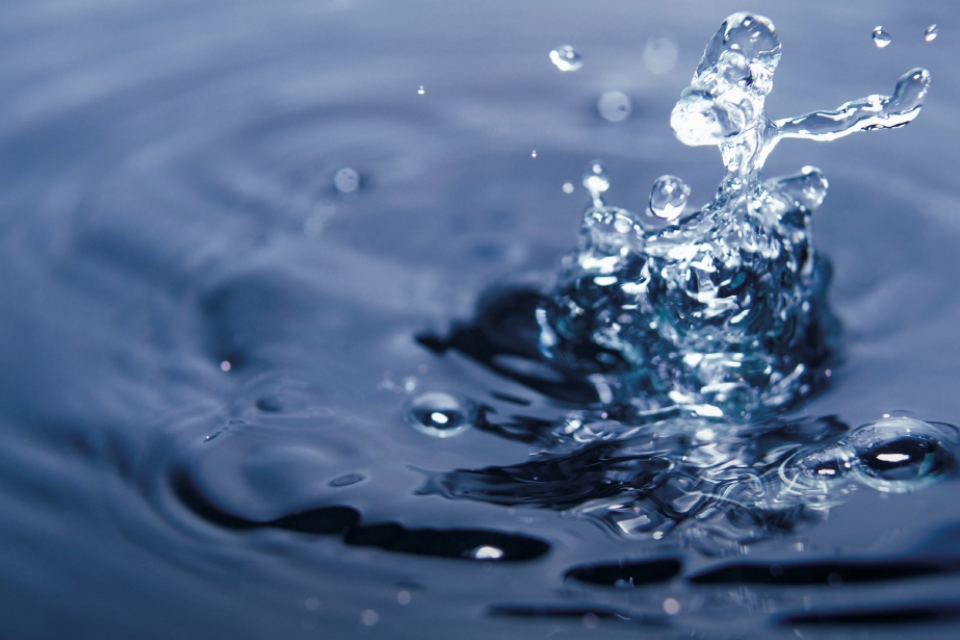 Expertise across the board
Water sourcing
The UK is helping countries to confront the challenges of water shortages.
Utilities in England and Wales invested £2.1 billion in water resources and treatment in 2013 to 2014
Utilities operate 1,433 water treatment works and 5,950 service reservoirs in the UK
Already using 41% of its renewable resources, South East England must develop further sustainable solutions in order to meet growing demand.
As the global search for new freshwater supplies intensifies, UK companies are at the forefront of successfully accessing new water sources.
The UK has developed pioneering new technologies to help identify new sources of water, as well as cutting-edge methods in desalination.
66% of the world's inhabitants could live in water-stressed conditions by 2025.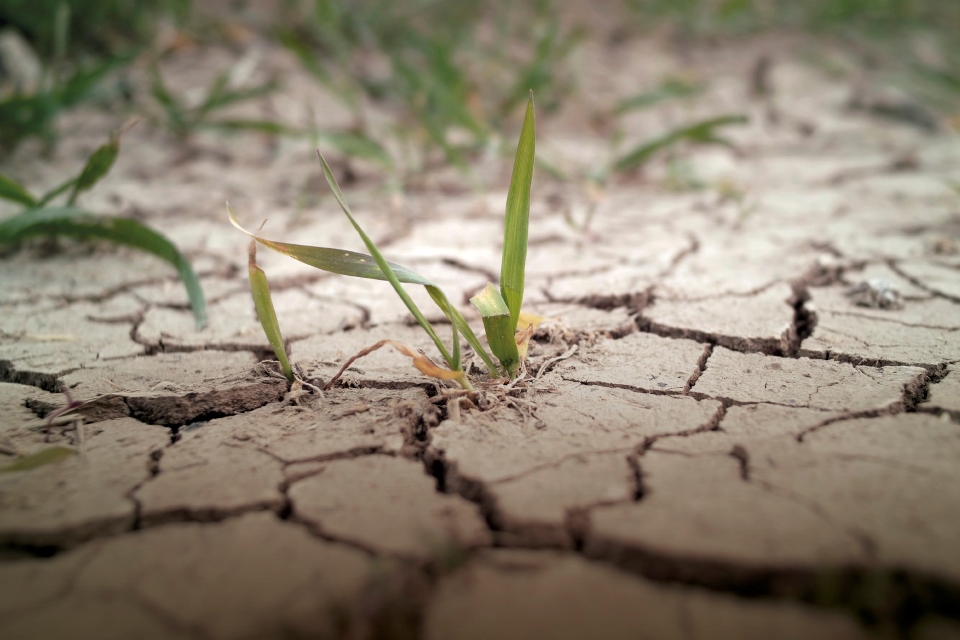 Having affordable and safe drinking water is a goal common to all countries. Nevertheless, 1.1 to 1.8 billion people globally lack access to safe water. It has been predicted that two-thirds of the world's inhabitants could live in water-stressed conditions by 2025, exacerbated by the demands of a growing population, increased urbanisation and climate change.
The UK can help countries to respond to these considerable challenges. It has developed pioneering new technologies to help identify new sources of water, as well as cutting-edge methods in desalination. Moreover, in the field of dam design, maintenance and inspection, the UK's skills, capabilities and thoroughness are widely recognised.
The UK also has world-renowned consultancy expertise and experience in the areas of water-resource modelling/master planning and integrated river-basin management which, when properly developed, all have a key role to play in reducing the growing problem of global water scarcity.
Quality water delivery
The UK's successful track record in delivering water to customers:
The UK has over 416,175 kms of water mains and more than 393,460 kms of sewers – combined, that's enough to stretch to the moon and back
The UK delivers 16.6 billion litres of high-quality water every day to 63.9 million people
The UK's water and sewerage utilities provide some of the cleanest drinking water in the world. 99.97% of water samples in England and Wales met the Drinking Water Inspectorate's standards in 2013
Between 1995 and 2001, there was a 37% reduction in distribution losses in England and Wales.
UK companies have developed a suite of techniques for optimising network pressure.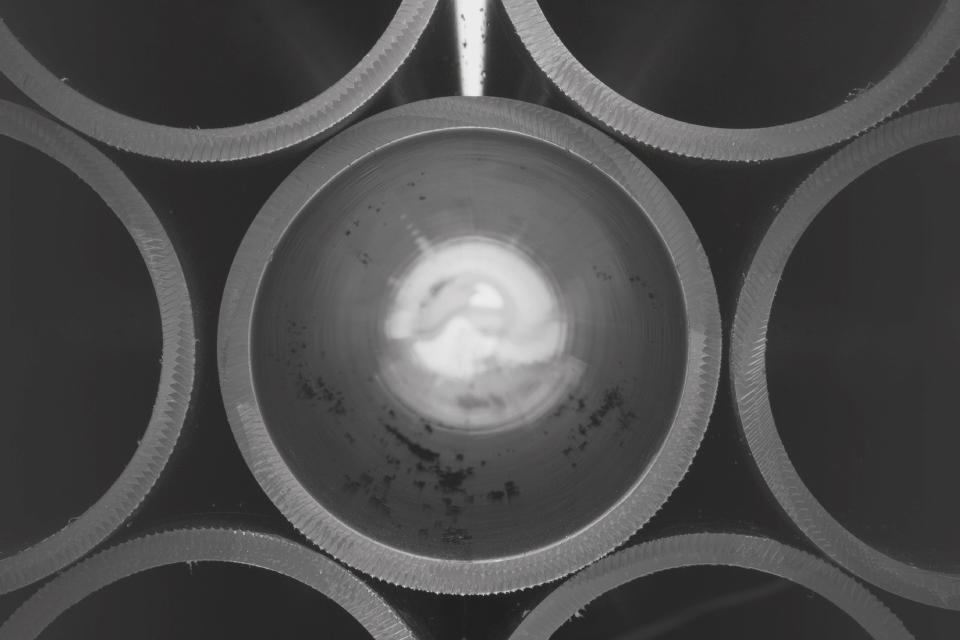 The UK can help overseas clients improve the supply and distribution of water to their customers, drawing upon decades of experience and expertise.
A key area of UK capability is network rehabilitation. The UK is a global leader in no-dig pipe refurbishment and replacement for minimising costs and disruption in urban areas. UK companies have also developed a suite of techniques for optimising network pressure to minimise leakage and for remotely detecting leaks. Between 1995 and 2001, distribution losses in England and Wales fell by 1.87 million cubic metres per day, a 37% reduction.
Metering and monitoring is another major strength. Metering lies at the heart of demand management, informing customers and utilities about water usage and quality, while monitors have a crucial role in ensuring utilities can balance demand with supplies and guaranteeing inland- and drinking-water quality. Through the UK's pioneering role in the development of mobile data communications and management, the UK specialises in the integration, transmission and application of this data.
Case study: Passing the test
i20, a UK developer of smart pressure management solutions for water distribution networks, helped Manila Water in the Philippines to improve its business.
Manila Water successfully trialled i20's Automatic Pump Pressure Optimisation system to manage its complex multi-pump set-up, optimise pressure levels and help achieve customer-service targets. The results included energy savings of 283kWh per day, lowering energy costs by c.£13,000 annually.
Leakages were reduced by 580,000 litres daily and a 12% upswing in customer-service levels delivered; and significant manpower efficiencies, with the i20 technology unlocking 30% of operators' time. Based on a single trial zone, total annual cost savings were calculated at £20,000.
Treated water for reuse
The UK is a pioneer in the treatment and recycling of wastewater:
there are 7,078 sewage treatment works in England and Wales
there are 10,814 sewage treatment works and community septic tanks in Scotland and Northern Ireland
98% of urban and rural households connect to the UK's sewerage service
The UK is renowned for its ability to turn sewage into a resource.
£88 billion - Forecast global capital spending on sewage by 2018. (Source, GWM 2015)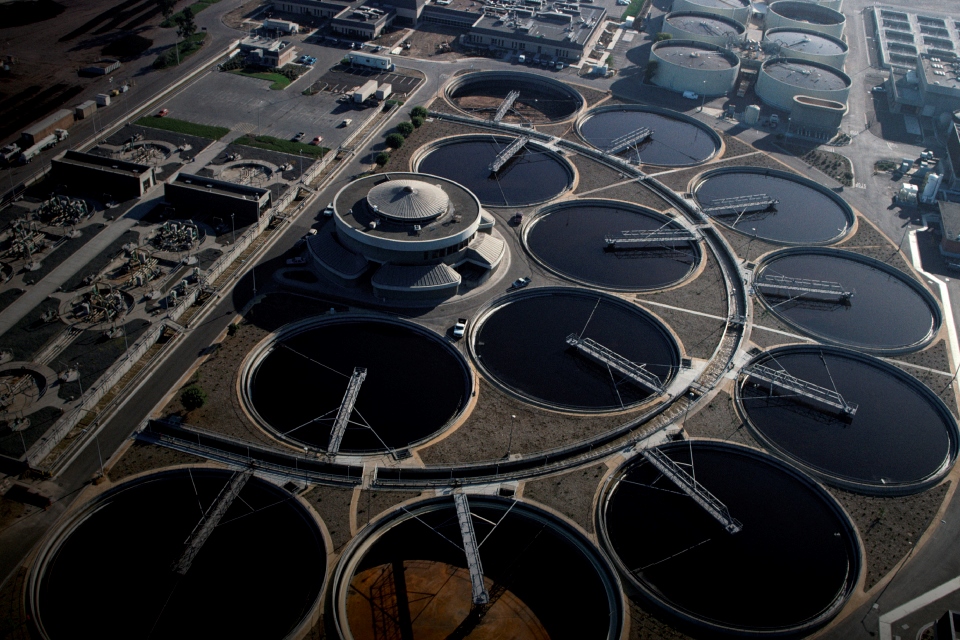 The treatment and reuse of wastewater is a key UK strength, with UK-based companies providing a full range of services to their international client base.
The UK has long been a trailblazer in sewerage and sewage treatment. Bazalgette's London sewer system, completed in 1875, and the activated sludge process for treating wastewater developed in Manchester in 1914, ushered in the age of effective sewage treatment. This tradition continues today, especially in the area of upgrading and rehabilitating systems to meet European standards and monitoring systems for process efficiency.
As a result, the UK water industry is successfully delivering drinking-water quality that is the highest it has ever been, river-water quality that has improved dramatically and coastal bathing-water quality that is getting better year on year.
The UK is also renowned for its ability to turn sewage into a resource. It strives to derive maximum value and benefit from wastewater, recycling it for reuse and harnessing sewage sludge to create energy and other products.
Case study: Boosting treatment capacity
An innovative process developed by UK water and wastewater treatment specialist Bluewater Bio, has helped to improve the efficiency of an activated sludge plant in Bahrain.
Based at Tubli Water Pollution Control Centre, the plant was challenged with a rapidly growing municipal sewage flow rate, creating a significant overloading problem. As a result, the treated effluent was frequently contaminated with ammonia and sludge solids which flowed with the effluent into nearby Tubli Bay, impairing the aesthetics and ecology of the bay and causing an odour nuisance.
Bluewater Bio offered a solution based on its HYBACS® secondary treatment process, which powered by the company's SMART™ units, produces a fully nitrified effluent which surpasses the quality requirements for discharge to the sea. By having a HYBACS® upgrade, the plant received an 150% uplift in capacity, alleviating the overloading problem without the requirement for greenfield construction. It also delivered a vast improvement in the quality of the treated water, dramatically enhancing the environment and ecology in the Tubli Bay area.
Balancing water usage
The UK can help to ensure that the supply of water meets growing global demand:
66%: Projected percentage of world's population living in urban areas by 2050
according to the World Economic Forum, water supply crises are among the 3 greatest threats facing the planet
without interventions and innovations, water demand in England and Wales is forecast to rise from 16.6 billion litres of water per day to 24.8 billion by 2050
In the decades to come, water usage will have to be more carefully balanced than ever before to ensure that everyone has sufficient supplies for their daily needs.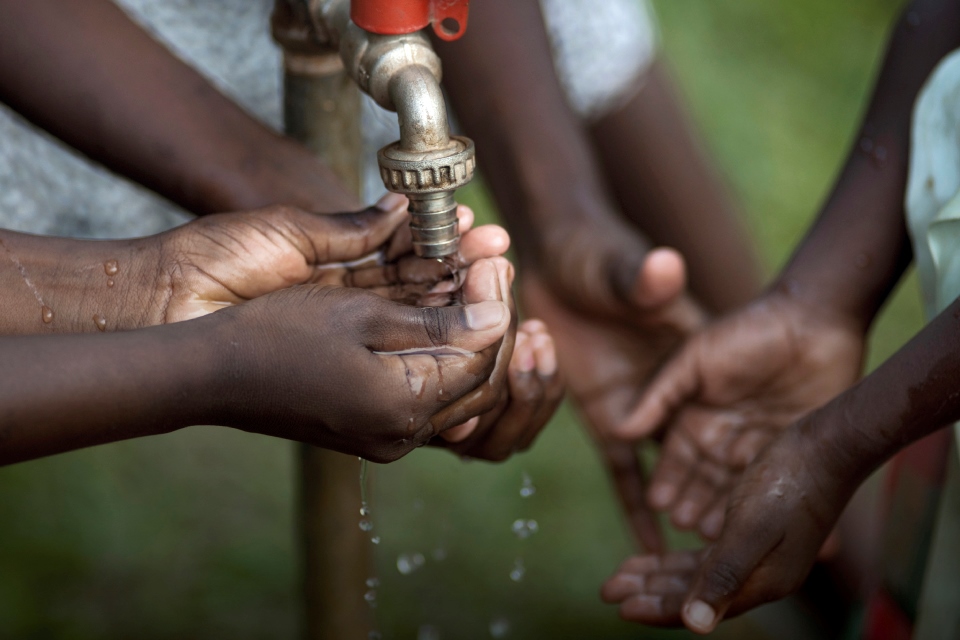 Managing the supply and usage of water is one of the major challenges currently confronting the world.
Each nation needs to secure its water supplies for the future, in the face of demographic and climate change, with competing demands from municipal, industrial and agricultural users. In the decades to come, water usage will have to be more carefully balanced than ever before to ensure that everyone has sufficient supplies for their daily needs.
The UK offers considerable expertise which can help in this area. For agriculture, it has world-leading technologies such as highly localised weather-forecasting techniques to enable farmers to manage their crops in a more water-efficient manner.
Case study: Global review
There is an emerging gap between safe freshwater availability and water demand in many developing and fast-growing economies around the world. In response to this, 2030 WRG appointed Arup to undertake a global review of good practice in managing demand. The review, launched at Stockholm World Water Week, presented in a publication, over 40 case studies from around the world, citing over 60 types of intervention that have been made to address water scarcity.
The project involved close collaboration with actors in the private sector, government ministries and local authorities in order to gather feedback from the pilot stage, identify relevant projects and develop case studies.
Arup developed the analytical framework to provide clarity on the impact of the project interventions on a set of key basin indicators including water withdrawal, consumptive use, water quality, production per cubic metre of water withdrawn and net basin water resource. The case studies presented included examples from the municipal, industrial and agricultural sectors.
A key part of the publication, which used an economic analysis approach to develop the 'unit cost of water' was the use of clear and simple graphics to enable the results of complex analysis to be communicated to non-water sector specialists including the private sector, policy makers and governments.
Case study: Balancing model
ADAS and the UK Meteorological Office developed Irriguide version 4, a field-scale water balance model. This latest version of Irriguide, originally conceived in the mid-1980s, uses daily weather data from over 110 official UK Met Office stations to interpolate daily weather to a location of interest using an inverse distance-weighting algorithm which takes account of site elevation.
Given this data as input, together with local information on soil type, crop details and recent irrigation history, the Irriguide model simulates crop growth and provides outputs including soil evaporation, plant evapotranspiration, vegetation cover and rooting depth, soil moisture deficit and drainage of water from the base of the rooting zone.
Irriguide has been used successfully for many years by independent crop consultants involved in estimating soil moisture deficit to support irrigation scheduling, and is also utilised to estimate drainage volumes in projects concerned with water use efficiency and diffuse pollution risk.
The digital utility
The UK has developed state-of-the-art tools to help utilities enhance their businesses:
smart water penetration of applicable markets is set to grow from 9% in 2010 to 29% in 2020
smart water will represent a £9.7 billion to 14 billion market opportunity by 2019 to 2020
20 to 40% - the reduction in water pipe leakage through smart pressure monitoring (source i20)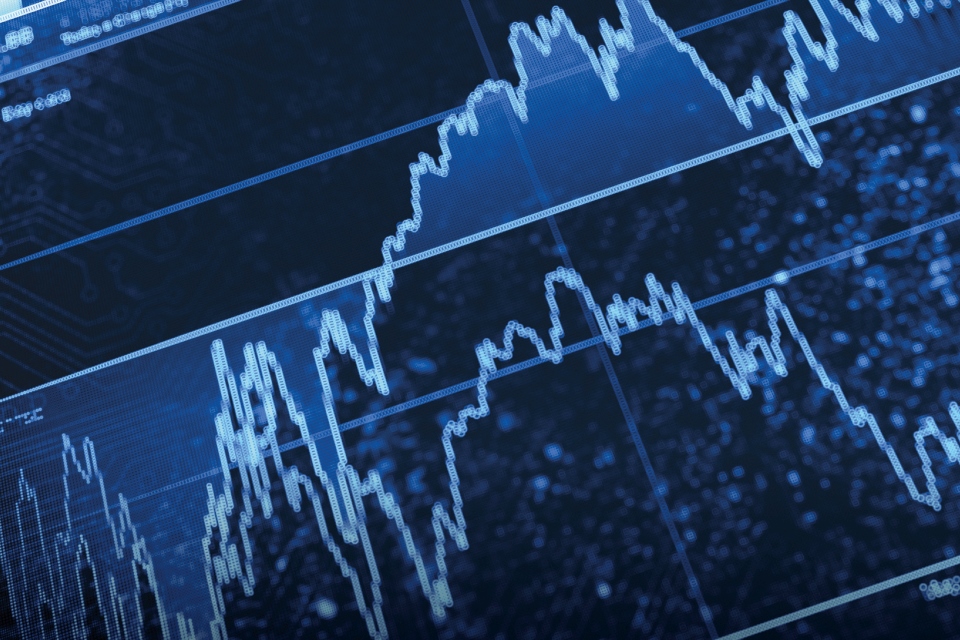 UK companies are supporting the transformation of water utilities by creating opportunity from data.
Utilising leading-edge modelling and analytics tools, UK firms are helping utilities turn asset and operational data into actionable insights, and improve customer service and efficiency.
UK predictive control and advanced automation tools are reducing operational costs, increasing asset reliability and maximising asset utilisation.
The UK is at the forefront of mobile telecommunications, enabling companies to help utilities ensure that their field force has the right information, at the right place at the right time.
Driving efficiency
UK advanced analytics capability enables water utilities to simulate complex business scenarios and run rapid scenario and optimisation analyses. These tools enhance decision-making across a wide variety of operational and investment activities, transforming the way water and wastewater are managed.
Typical applications include:
water resources planning – simulating resource system behaviour, maximising yield, safeguarding supplies and minimising cost
water network pump scheduling – minimising operating costs by optimising pump operation in relation to energy tariff rates, demand forecasts and reservoir profiles, using real-time information
water and wastewater network control – providing control-room capability to optimise network performance using real-time information
capital and operational intervention planning – identifying optimal combined investment and operational intervention strategies to achieve defined serviceability and cost targets.
Case study: Asset optimisation
Perceptive Engineering Ltd, developers of leading-edge predictive control and diagnostics tools for the water industry, was commissioned by Welsh Water to conduct a detailed assessment of process performance at a site in South Wales and uncover opportunities for improvement.
Building on similar projects undertaken for Northumbrian Water, Yorkshire Water and United Utilities, the audit suggested that there was significant potential for energy saving –17% in aeration energy – without compromising the quality of final treated water. As a result, a data driven, model predictive control scheme was implemented and Welsh Water's engineers installed ammonia probes.
Within a few months, electrical blower energy was reduced by more than 25%, ammonia control became significantly more robust and the risk of compliance failure fell.
Other improvements included a better control of manifold pressure and a dramatic reduction in the number of blower trips.
Flood resilience
The UK is a world leader in flood management and defence.
4 major floods in the UK since 2007 have caused over £6.5 billion in damage
£3.2 billion is being spent in England on flood control in 2010 to 2015
every £1 spent on flood protection saves £8 in repairs
The UK has a wealth of skills, techniques and resources to reduce the impact of human and environmental harm from floods.
£600 billion: Potential cost of coastal flooding worldwide by 2050 without preventative measures (Source: Hallegatte, Nature Climate Change, 2014)
The UK has experience of flooding built over centuries, whether it be from sea and rivers, drains and overland flow or from rising groundwater. Over this time the country has developed world-leading flood-modelling expertise. This enables accurate assessment of risk from flooding and harnesses information to implement flood-management solutions.
Such measures include:
catchment management
flood-protection infrastructure
flood forecasting and warning systems and associated emergency plans
provision of washlands and wetlands systems
sensible and pragmatic land-use policies which reduce development in flood-risk areas.
Government organisations such as the Flood Forecasting Centre predict river, tidal and coastal flooding, as well as extreme rainfall which may lead to surface-water flooding, and work with the emergency services to identify potential areas of risk and introduce mitigation measures.
UK flood-modelling solutions can be extended over very large areas, whole regions or even small countries, to allow the identification and implementation of strategic flood-management strategies.
In a worst-case scenario, UK flood-recovery management experts can help communities recover from the effects of floods, including the health and psychological impact.
Case study: Automatic response
A next-generation automatic flood-defence system developed by UK Flood Barriers (UKFB) was installed to protect a zoo in the Malaysian town of Kemaman.
The £750,000 project involved the manufacture and installation of two pioneering passive flood defence systems at entry points to the zoo to prevent a nearby river from flooding into the park causing disruption to visitors and the animals.
Designed and developed by UKFB CEO Frank Kelly, the self activating barrier is a simple yet extremely effective flood-defence system. Installed underground, the barrier is operated via the flood water itself, prompting the barrier to rise and create a 24/7 flood solution without the need for any human interaction.
Advisory services
The UK offers a wide range of professional advisory services for the water industry:
design engineering and regulatory and professional services generate revenues of £510 million in the UK, part of a £12.3 billion global market
civil engineering in the UK is worth £3.13 billion, in a global market worth £70.1 billion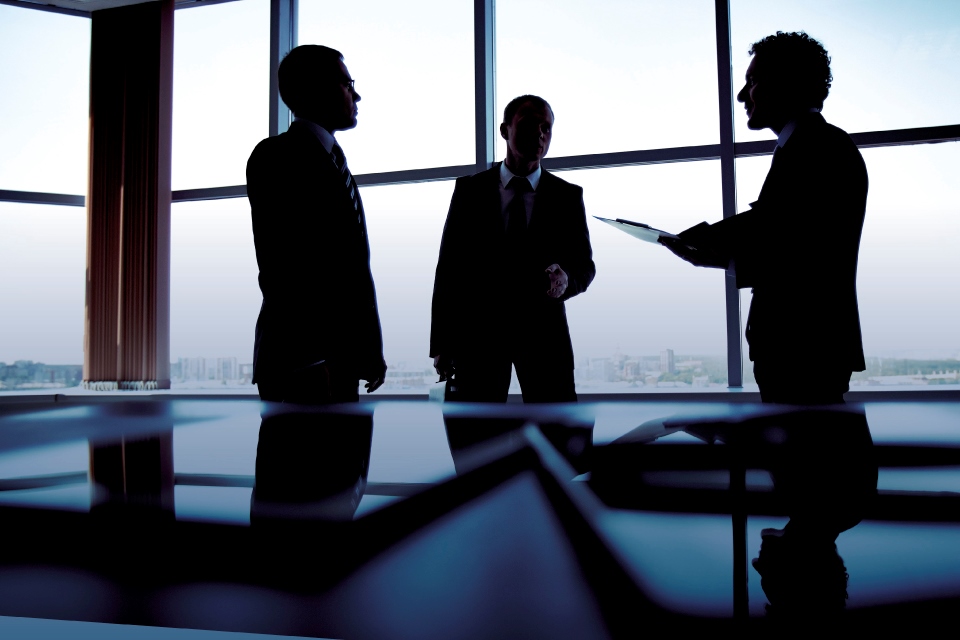 Engineering, government and utility advisory services
The UK has extensive experience of creating a world-class water and wastewater utility industry.
The UK provides professional advisory services that cover:
consultancy
provide advice and deliver engineering solutions — from planning, feasibility, design, and procurement to construction
supervision – for water and wastewater infrastructure, pipelines, treatment plants and pumping stations
master planning expertise to support the decision-making process and client's long term vision
programme management services
creation of smart cities
Legal Consultancy Services
services that enable projects in the water and treated water space to be successfully realised.
Government and industry-level advice
transition from public to private ownership and attracting private equity/debt financing
establishment and evolution of economic regulation and market policy
introduction of metering, water charging, social tariffs and the management of customer debt
introduction of retail competition in water and wastewater service provision
Utility-specific advice
driving efficiency in utility operations, maintenance and capital construction
establishing market-leading capabilities in asset management, work management, capital programme alliances, procurement, customer servicing, billing and health and safety
transforming the operating model of utilities to become more 'customer centric'
delivering performance improvement through people, process, technology and data improvements
establishment of PPP; Design, Build, Finance, Operate (DBO); and Build Operate Transfer (BOT) contracts
Case study: Advising Ireland
A specialist water team from UK professional services firm EY played a major role in creating a national water utility for Ireland.
Working closely with the local team in Ireland, EY supported the formal establishment of the new company (Irish Water) in 2013, which has brought the water and wastewater services of the country's 34 Local Authorities under one national service provider. In addition, EY advised on the specification of a new domestic metering programme to be introduced by Irish Water, and supported the definition and prioritisation of the company's £1.1 billion capital programme.
Research, innovation and training
The UK conducts world-leading research into all aspects of water:
UK research councils fund £120 million on public sector water research
around 60 UK universities carry out research on water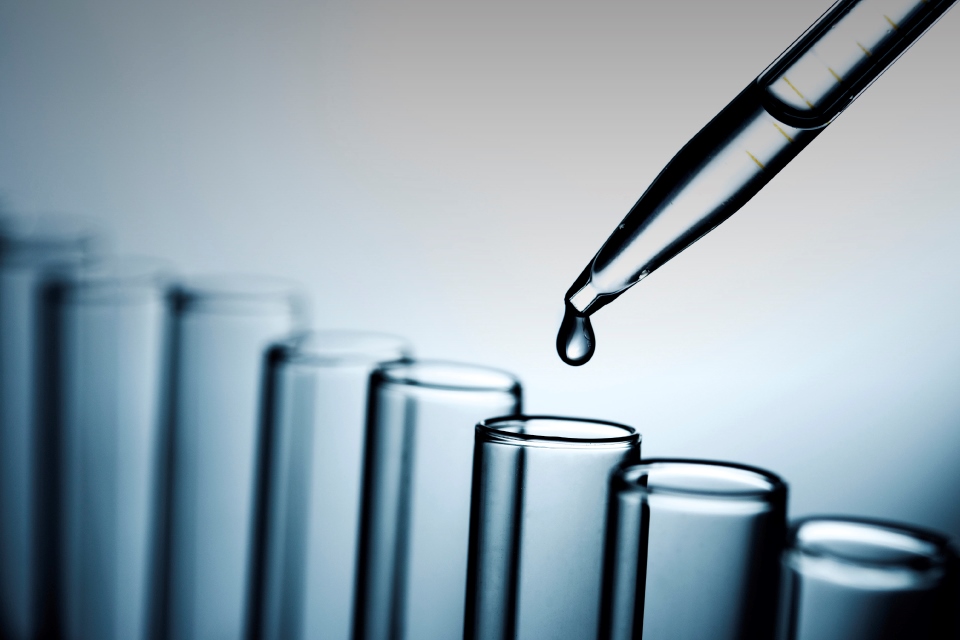 Arguably no other country can match the extent or influence of the UK's pedigree in pinpointing visionary solutions to water-related problems.
The UK's academic and corporate research institutes are internationally renowned for their work on water. Their focus and expertise span a multitude of areas, including freshwater ecology, flood-risk management and modelling, treatment technologies for water and wastewater, and urban drainage. As well as large water engineering departments, there are many multidisciplinary groups based within UK universities, as well as specialist research centres.
Each year, the UK funds some £120 million of water research and innovation through its research councils. Recent years have seen a trend towards funding more multi- and interdisciplinary programmes, such as the Natural Environment Research Council (NERC)-led UK Droughts and Water Scarcity programme.
The research councils have a range of schemes geared to facilitating knowledge exchange and enabling commercialisation of research results. They are also committed to funding world-class training, through mechanisms such as industry internships, studentships, Centres for Doctoral Training and strategic partnerships with businesses.
In addition, the research councils have provided leadership for the UK Water Research and Innovation Partnership (UKWRIP), giving guidance and co-ordination to water research and innovation. UKWRIP has now evolved into the Research and Innovation delivery group of the new UK Water Partnership (February 2015).
All UK water utilities subscribe to UK Water Industry Research (UKWIR) for collaborative, 'one voice' research, mainly to provide science and methodologies that support sound regulation.
Case study: Enhancing understanding
In 2013, British Geological Survey (BGS) led a year-long research project, funded by the Department for International Development, to improve the understanding of the resilience of African groundwater to climate change and links to livelihoods.
The interdisciplinary project team, which comprised researchers from BGS, UCL, the Overseas Development Institute and research organisations in Nigeria, Ethiopia and Tanzania, offered expertise and experience in water policy and governance, international water resources and water supply. It provided an evidence base linking climate variability and change, aquifer resilience and livelihood vulnerability, as well as guidance about understanding how groundwater can help adaptation and build resilience to climate change.
Such research looks set to enhance the lives of people in rural Africa, where groundwater is the main source of domestic water and, through irrigation, helps to reduce poverty.
Industry bodies
Delivering client solutions in the water industry requires the coming together of many different areas of expertise.
In all parts of the UK, the public and private sectors have united to form an effective partnership, each contributing its core competences. The outcome of this partnership is a water industry that has considerable experience of working successfully with government – a model which is the envy of the world.
Key industry bodies include:
British Pump Manufacturers Association
Representing the interests of UK suppliers of liquid pumps and pumping equipment.
The trade association for the UK water industry supply chain.
A public body committed to protecting and improving the environment, and to promoting sustainable development.
Brings together people from businesses, universities, research, finance and technology organisations to stimulate innovation in a specific environmental field through knowledge transfer.
A partnership between the Environment Agency and the Met Office, combining their expertise to provide flooding forecasts.
Promotes the interests of UK manufacturers and installers of flood-protection equipment and requirements.
Society of British Water and Wastewater Industries
Represents the interests of UK manufacturers, contractors, consultants, distributors and others supplying the water and wastewater industries.
Consists of UK water businesses, research and policy stakeholders and maintains a directory of UK companies who offer water industry expertise.
Represents all UK water and wastewater service suppliers at national and European level.
How Department for International Trade (DIT) can help
DIT is the government department that helps UK-based companies succeed in the global economy. It also helps overseas companies bring their high-quality investment to the UK's dynamic economy acknowledged as Europe's best place from which to succeed in global business.
DIT has professional advisors both within the UK and across more than 100 international markets.
If you are a UK based company looking to develop your business in overseas markets or an overseas client looking for UK suppliers of world-class products and services, then please contact us for expert advice and practical support.
UK Export Finance
UK Export Finance (UKEF), the UK's export credit agency, is the government department that works with companies, banks and overseas buyers to support financing of UK exports and investments across the world.
UKEF provides protection to UK exporters against payment risks and facilitates finance for them through guarantees to banks. It also supports and provides loans to overseas buyers to finance the purchase of capital/semi capital goods and services from the UK.
UK Export Finance is the trading name of the Export Credits Guarantee Department (ECGD).
Disclaimer
Whereas every effort has been made to ensure that the information in this document is accurate, neither UK Trade and Investment nor its parent departments (the Department for Business, Innovation and Skills, and the Foreign and Commonwealth Office) accept liability for any errors, omissions or misleading statements, and no warranty is given or responsibility accepted as to the standing of any individual, firm, company or other organisation mentioned.
This publication is licensed under the terms of the Open Government Licence v3.0 except where otherwise stated. To view this licence, visit nationalarchives.gov.uk/doc/open-government-licence/version/3 or write to the Information Policy Team, The National Archives, Kew, London TW9 4DU, or email: psi@nationalarchives.gsi.gov.uk.
Where we have identified any third party copyright information you will need to obtain permission from the copyright holders concerned.
This was published originally by UK Trade and Investment which has since moved to the Department for International Trade (DIT).
Any enquiries regarding this publication should be sent to us at enquiries@trade.gov.uk or telephone +44 (0)20 7215 5000.