DIT Yorkshire and the Humber: helping companies export and grow overseas
Updated 19 May 2016
© Crown copyright 2016
This publication is licensed under the terms of the Open Government Licence v3.0 except where otherwise stated. To view this licence, visit nationalarchives.gov.uk/doc/open-government-licence/version/3 or write to the Information Policy Team, The National Archives, Kew, London TW9 4DU, or email: psi@nationalarchives.gsi.gov.uk.
Where we have identified any third party copyright information you will need to obtain permission from the copyright holders concerned.
This publication is available at https://www.gov.uk/government/publications/ukti-teams-in-the-english-regions/ukti-yorkshire-and-the-humber-helping-companies-export-and-grow-overseas
1.

What we do

The Department for International Trade (DIT) Yorkshire and the Humber International Trade Team supports businesse to encourage and support international trade.

We help first time and experienced exporters enter new markets.

Our International Trade Advisers (ITAs) provide support to businesses through services tailored to their needs.

We have a professional network of staff based in our Embassies and Consulates worldwide.
2.

Who we work with

We work with local organisations, including UK Export Finance, Business Networks, chambers of commerce, Local Enterprise Partnership's (LEP's), banks, accountants and law firms.
3.

Message from Mark Robson, DIT Regional Director for Yorkshire and the Humber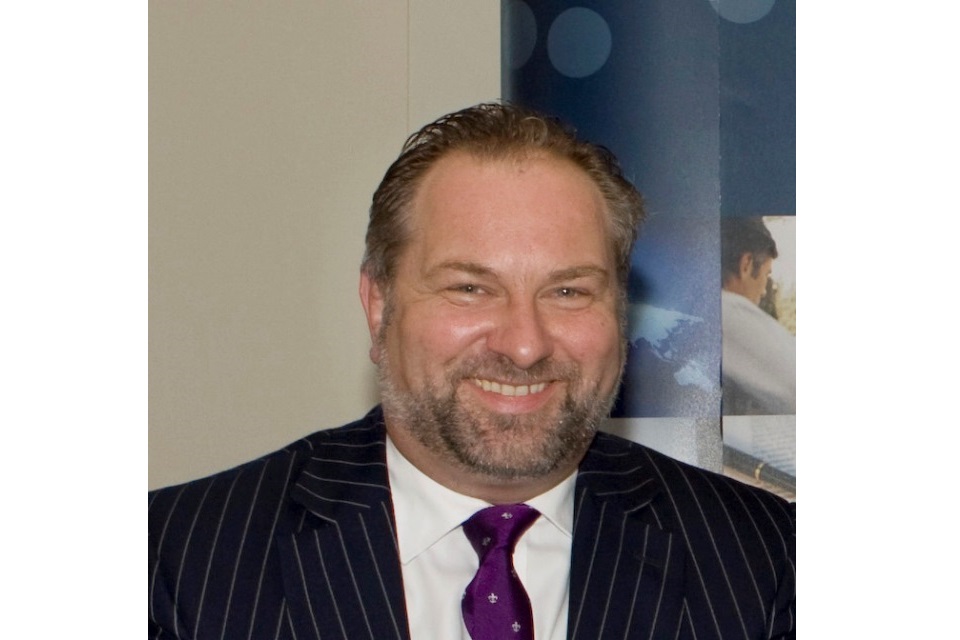 Anyone looking to test the international waters in the year ahead can be assured of more support than ever from DIT. The Government recently allocated additional funding to help more SMEs take their first steps. The fresh investment will bolster the UK's ambition to increase exports to £1 trillion by 2020.
The Yorkshire and Humber team has been pushing hard for some time to grow the number of first time exporters. We know there is a mass of untapped potential on our doorstep with the skills, heritage, products and services to make an impact in competitive overseas markets.
We are determined to help more newcomers begin their international journey, as well as support others entering new markets.
Contact the team now to see how we can help you take your first step to export or support your expansion into further overseas markets.
4.

Contact DIT Yorkshire and the Humber

Contact us if you want to talk about growing your business overseas.
Companies in Yorkshire and the Humber - export enquiries
DIT Yorkshire and the Humber
County Way
Barnsley
S70 2JW
Contact your local DIT office for enquiries about exporting and find out how DIT can help.
Check to find your nearest DIT Office.
5.

Our services

You can get help to:
get tailored information about overseas markets
access major buyers, governments and supply chains overseas
join market visits
receive support to participate in overseas trade fairs
6.

Register for export events

We organise events which help companies develop their export capabilities or enter new markets.
7.

Meet an International Trade Adviser (ITA)

We have over 30 ITAs across Yorkshire and the Humber. They have proven business skills and can give in depth sector and market advice.

ITAs can help with:
export training
business planning
getting contacts in overseas markets
market research
market visits
market promotion and publicity
export documentation
e-commerce
We have sector specialists in:
healthcare
retail
creative
engineering and manufacturing
agritech
food and drink
rail
Yorkshire and the Humber: Your route to export success
8.

Success for companies we've helped

Angloco's long term relationship with DIT reaps rewards
9.

Get updates from DIT Yorkshire and the Humber

Follow us on Twitter and LinkedIn.

Email us to sign up to our e-newsletter for monthly updates on sectors, international trade news, events and opportunities.