UKEF's approach to foreign content
Published 29 April 2020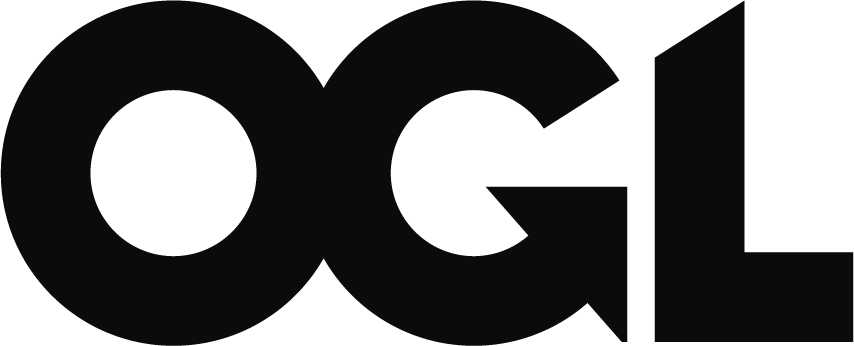 © Crown copyright 2020
This publication is licensed under the terms of the Open Government Licence v3.0 except where otherwise stated. To view this licence, visit nationalarchives.gov.uk/doc/open-government-licence/version/3 or write to the Information Policy Team, The National Archives, Kew, London TW9 4DU, or email: psi@nationalarchives.gov.uk.
Where we have identified any third party copyright information you will need to obtain permission from the copyright holders concerned.
This publication is available at https://www.gov.uk/government/publications/ukefs-approach-to-foreign-content/ukefs-approach-to-foreign-content
UKEF helps UK companies of all sizes and in all sectors to export by enabling them to win business, perform contracts and get paid through a variety of guarantee, lending and insurance products.
Our policy on foreign content is derived from two public consultations, held in 2007 and 2019, and takes a principles-based approach to foreign content.
1.

Why UKEF includes foreign content in its cover

UKEF's support for foreign content in transactions recognises the global nature of modern supply chains and the nature of the UK economy, which includes some of the world's leading service (including design and engineering) companies. This contribution may form a relatively small proportion of the overall contract value but still represents significant business for UK exporters that, in the absence of UKEF support, may be placed in other countries.

The flexibility of UKEF's foreign content policy has played a significant role in encouraging overseas buyers to source goods and services from the UK. It can also incentivise prime contractors to source more from the UK to streamline their financing requirements by utilising UKEF support.

Although this guidance sets out the minimum levels of UK content to be eligible for support, UKEF will always seek to encourage higher levels of UK economic activity in transactions.
2.

UK applicants
2.1

What is foreign content?

UKEF's definition of foreign content in a contract is the cost of purchasing from outside the UK any goods, services and intangible assets supplied under that contract.
2.2

What is UK content?

UK content can therefore be defined as total contract value minus foreign content.

Goods produced in another country which are processed or modified within the UK, and which are eligible for a UK country of origin certificate (normally issued by a Chamber of Commerce) are not classified as foreign content (in effect they become UK content).

Intangible assets originating in the UK (for example, a licence issued by a licensor in the UK for a technical or industrial process and where royalties or similar fees are paid to the UK entity), where no Certificate of Origin is available, will be treated as UK content.

When considering services, the cost of any direct employees of UK applicants, (including those seconded to the UK applicant for the purposes of carrying out the contract for whom the UK applicant is financially responsible) may be treated as UK content. Additionally, the cost of any personnel employed through sub-contracting arrangements with UK sub-contractors may be treated as UK content.
3.

Overseas applicants
3.1

What is foreign content?

For overseas applicants, foreign content is defined as the total contract value minus the cost of UK content.
3.2

What is UK content?

For overseas applicants, UK content is the cost to the applicant of purchasing goods and services to be supplied under that contract or contracts by UK exporters and sub-contractors carrying on business in the UK.
3.3

Why is there a difference between UK applicants and overseas applicants?

The response to the 2019 consultation set out the reasoning for the contrast in approach between UK and overseas applicants. This is directly linked to the differences in the process by which UK goods, services and intangible assets are likely to be supplied.

Overseas applicants are only able to derive UK content from UK sub-contracts, whereas UK applicants can derive UK content from UK sub-contractors and/or through evidence of their own operations (for example, manufacturing goods, rendering services or making material changes to overseas goods in the UK.)

In line with our mission to ensure no viable UK export fails for lack of finance or insurance from the private sector, and as part of our usual due diligence, UKEF may seek to understand the function of the UK sub-contractors in overseas applicant supply chains to determine whether, for example, they are undertaking genuine economic activity in the UK, or whether the applicant is attempting to circumvent UKEF's foreign content policy (for example, by channelling foreign content through UK sub-contractors with little in the way of economic activity actually taking place in the UK).
Example one
A UK exporter enters into a contract with an overseas buyer. The UK exporter's contract consists of their own economic activity in the UK (including related services and maintenance), supply from other UK sub-contractors, and suppliers from third country suppliers.
As part of its usual due diligence, UKEF will seek to understand that nature of the UK exporter's contract and the content contained within that contract.
Example two
An overseas applicant is applying to UKEF based on the UK content in their supply chain, for a contract with an overseas buyer. The supply chain of the overseas applicant consists of their own economic activity, carried out overseas, third county suppliers and UK sub-contractors.
In this scenario, UKEF may seek to understand the nature of the UK sub-contractors as part of the usual due diligence to ensure that they are carrying out genuine economic activity in the UK and not merely a vehicle to circumvent UKEF foreign content policy.
3.4

What about Second-hand goods?

In order to avoid giving support for sales of foreign produced second-hand equipment by intermediaries (including brass plate companies established in the UK merely to access the availability of UKEF support), we do not normally provide support for exports of second-hand goods which were manufactured outside the UK unless, those goods have been:
imported into the UK (and cleared inwards through UK Customs) at least one year previously
owned by a person, or a series of persons, carrying on business in the UK, or the whole of the immediately preceding 12 months
Where these conditions are satisfied, the cost to the UK exporter of purchasing the goods will be deemed to be UK content. Where these conditions are not satisfied, the goods will be treated as foreign content.
This approach to second-hand goods does not apply where goods or materials are imported into the UK and subsequently lose their identity in a manufacturing process carried out in the UK if the product of that process would be eligible for a Certificate of Origin from a UK Chamber of Commerce.
4.

The principles
4.1

How are the principles applied to applications?

Each of the principles is assessed individually and in turn to determine whether a transaction meets UKEF's foreign content policy criteria, alongside other factors for consideration (such as credit risk, environmental social and human rights impacts and anti-bribery and corruption matters).

Applications are assessed initially against Principle One. If a transaction cannot be supported under Principle One, UKEF may provide support on the basis of Principle Two. If not meeting the requirements of Principle Two, UKEF may consider providing support under Principle Three.
4.2

Principle One

The maximum level of support for all foreign content is 80% of the contract value, thus requiring a minimum 20% UK content.
4.3

Principle Two

The proportions of foreign content to UK content set out in Principle One (the current 80:20 rule) will apply to the value of UKEF's support for a contract or a project, which may consist of multiple contracts.

In practice, UKEF can base the amount of support provided on the level of UK content in that contract if it is under 20% (Example A) or can take account of UK content contained in a related project or related current, past or prospective contracts (Example B).
4.4

Principle Three

UKEF may provide support if it can be demonstrated that the proposal is conducive to supporting or developing UK exports (Example C).

When providing support under this Principle, UKEF may impose additional measures, such as incentivisation mechanisms, whereby the level of support available from UKEF will be directly linked to current or future supply chain spend or commitments made by the applicant, which are conducive to UK exports.

Examples of this could include increasing future production in the UK, increasing the value or proportion of spend in the UK supply chain in the future, or increasing the number of jobs created in the UK in the future.

A decision under this principle will involve a statement by the applicant justifying the application of this Principle, which in UKEF's determination justifies UKEF's provision of support.

It is unlikely that one single aspect is a decisive factor in determining the provision of UKEF support under Principle Three. It is more likely that there is combination of factors which when viewed holistically provide conclusive reasons for UKEF to provide support linked to UK exports.

Therefore, UKEF is unable to provide a single set of objective criteria in advance.

However, the justification is likely to centre upon the beneficial impact to UK exports and the development of UK suppliers in global supply chains.
Example A – Principle Two:
A UK exporter has a contract with an overseas buyer worth £100 million, containing £10 million UK content.
UKEF could consider providing up to £50 million of support to reflect the level of UK goods and services in the contract (up to 5 times the value of UK content). Considering UKEF would normally support no more than 85% of a contract, this may mean maximum support available for contractual amounts is capped at £42.5 million.
The outstanding proportion of the contract could be financed in a variety of ways, for example, by equity investment, by the support of another Export Credit Agency or by uncovered commercial lending or similar.
Example B – Principle Two:
There are two contracts that are supporting an overall project, but which are not contractually linked.
The first contract, consisting of design, project management, engineering etc, has £19 million of UK content and a contract value of £20 million. This contract is being funded by commercial financing. The second contract has UK content of £1 million but a larger contract value of £100 million. This contract is experiencing greater difficulties in obtaining commercial financing due to its complexity and size. Without financing for the second contract the project would not go ahead putting the total £20 million of UK content at risk.
UKEF would consider providing support for all or a proportion of the second contract on the basis that it would be conducive to UK supply in the first contract and proportional to the total level of UK goods and services within the overall project.
Example C – Principle Three
A company operating in multiple sectors, has a significant UK supply chain, with research facilities, manufacturing facilities and employees based in the UK.
Due to modern and complex manufacturing methods, the UK involvement in the company's export contracts is spread throughout the supply chain. This means under Principle One and Principle Two, UKEF would be unable to recognise the full extent of the UK value added.
In order to access UKEF support, the company is willing to increase the level of spend with the UK supply chain. Under Principle Three, UKEF may be able to provide an amount of support for the company's export contracts (that do not in themselves meet Principle One or Principle Two) in proportion to the UK supply chain spend, supporting the development of future exports.
5.

Enquiries

Contact customer.service@ukexportfinance.gov.uk to discuss any queries with UKEF's customer service, business origination or underwriting teams.