Guidance
TransWilts community rail line
Community rail line service between Swindon and Westbury.
Documents
Details
The TranWilts service is located in Wiltshire, linking the towns of Westbury, Trowbridge, Melksham and Chippenham in the north and west of Wiltshire to Swindon.
Route data
| | |
| --- | --- |
| Region | South west |
| Locale | Wiltshire |
| Stations | 5 |
| Length | 32.5 miles |
| Journey time | About 48 minutes — one way |
| Route type | Secondary branch line |
| Designation | Service |
| Pilot project | No |
| Designation date | September 2016 |
| Partnership | TransWilts Community Rail Partnership |
| Operator(s) | Great Western Railway |
The TransWilts Line serves the following 5 stations:
Swindon
Chippenham
Melksham
Trowbridge
Westbury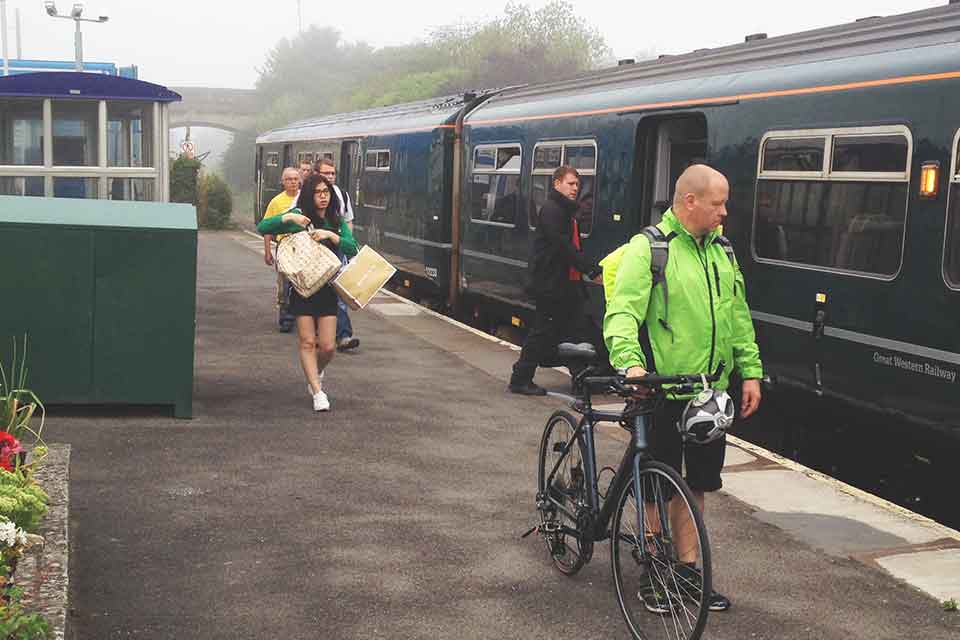 Community rail designation
The TransWilts Line was designated as a community rail service by the Department for Transport (DfT) in September 2016. The designation covers the passenger services between Swindon and Westbury. The stations at Chippenham and Melksham fall within the designation. The stations at Westbury and Trowbridge are the responsibility of the Heart of Wessex Community Rail Line and are afforded community rail designation status under that route.
Network Rail strategic route plan
The TransWilts Line has been identified as a secondary branch line within Network Rail's West of England (K) strategic route plan.
The TransWilts Community Rail Partnership
The TransWilts Community Rail Partnership was formed in 2010 to support and develop the line. The TransWilts Community Area Partnership is a division of the TransWilts Community Interest Company.
Published 29 September 2016