The Knowledge Transfer Partnership programme: an impact review
This is an independent review of the Knowledge Transfer Partnership and an assessment of its impact on the UK economy and other benefits.
Details
This report presents the findings of an independent study commissioned by Innovate UK. The aim of the report was to measure the economic impact and other benefits that the Knowledge Transfer Partnership programme brings to the UK economy. Warwick Economics and Development carried out the review.
The KTP scheme helps businesses to innovate and grow. It does this by linking them with a university and a graduate to work on a specific project.
Each partnership involves a business, an academic institution and a graduate. The academic institution employs the recently-qualified graduate who works at the company. The graduate, known as the 'associate', brings new skills and knowledge to the business.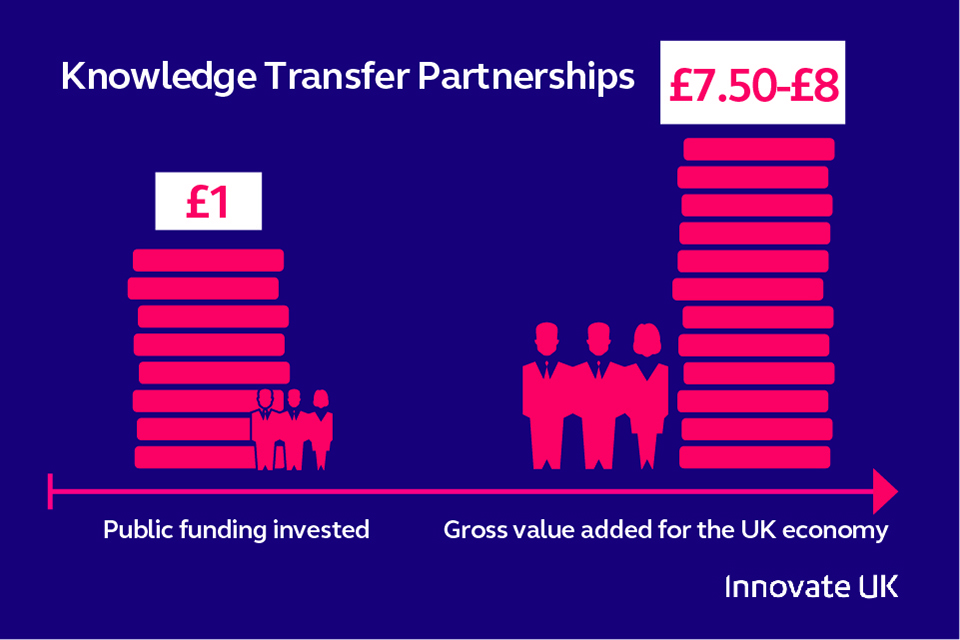 Some of the reports findings:
every £1 of KTP grant invested results in up to £8 of net extra GVA
94% of associates said KTP had had a positive impact on their personal/career development
over a third said the impact has been transformational for their development and career
99% of knowledge base organisations would recommend the KTP programme
95% of KTP associates would recommend it to other graduates / post graduates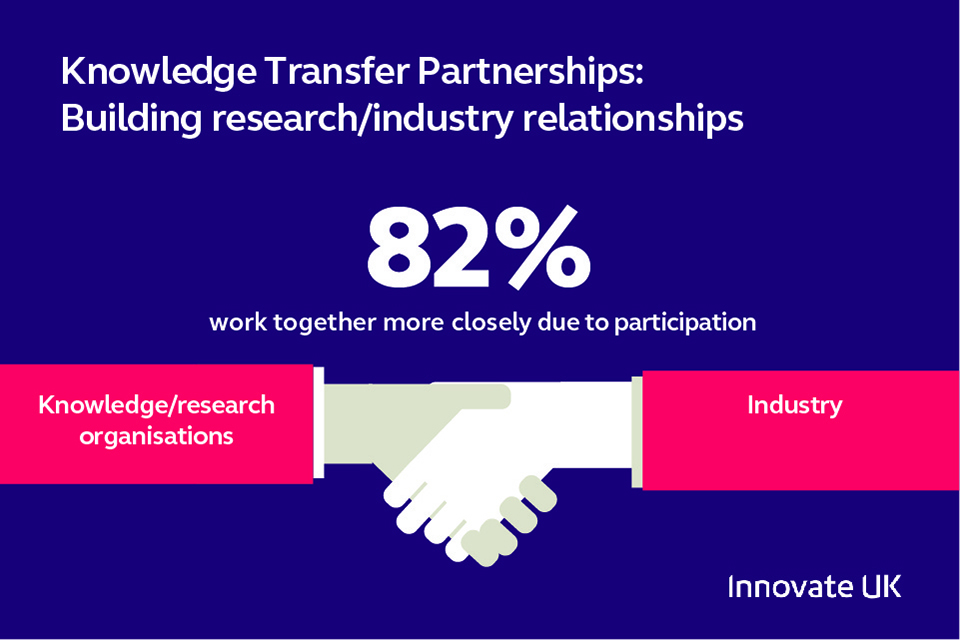 Published 13 October 2015