Impact assessment
Smart funding: assessment of impact and evaluation of processes
This report into Innovate UK's Smart funding programme shows positive impact on business R&D spending, employment, turnover and exports.
Documents
Details
Smart provides funding of up to £250,000 to support small and medium-sized businesses working on innovative R&D projects that could lead to new products or services.
Innovate UK commissioned SQW Ltd, working with Cambridge Econometrics and BMG research, to carry out an assessment of the impact of Smart funding since 2011 and an evaluation of the processes.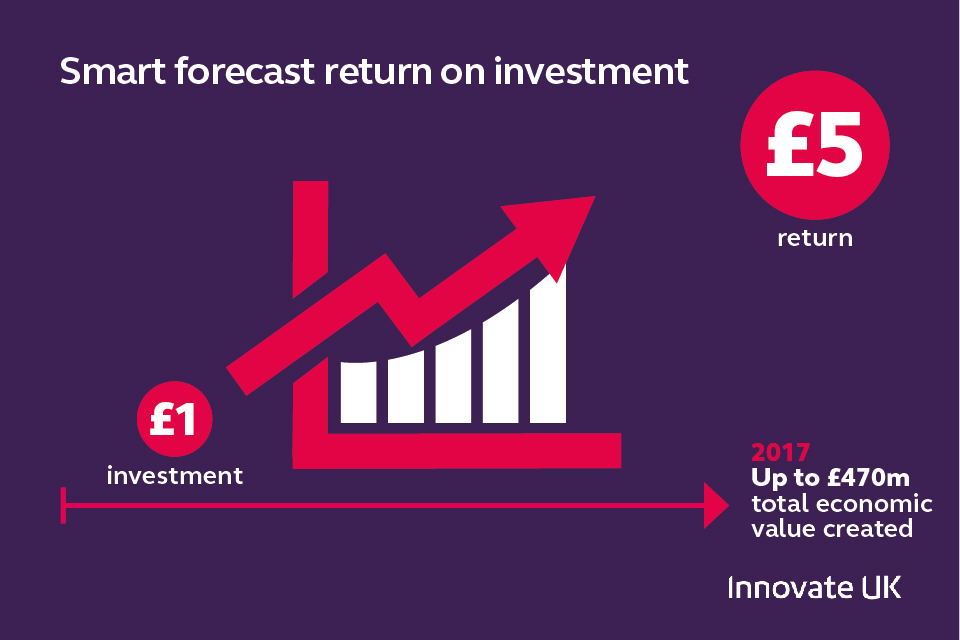 The report finds initial evidence that Smart funding is having a positive impact on business performance, including on levels of R&D expenditure, employment, turnover and propensity to export.
Businesses that responded to the authors' survey forecast a return by 2017 of £5 for every £1 invested in Smart funding in 2011 to 2012 and 2012 to 2013.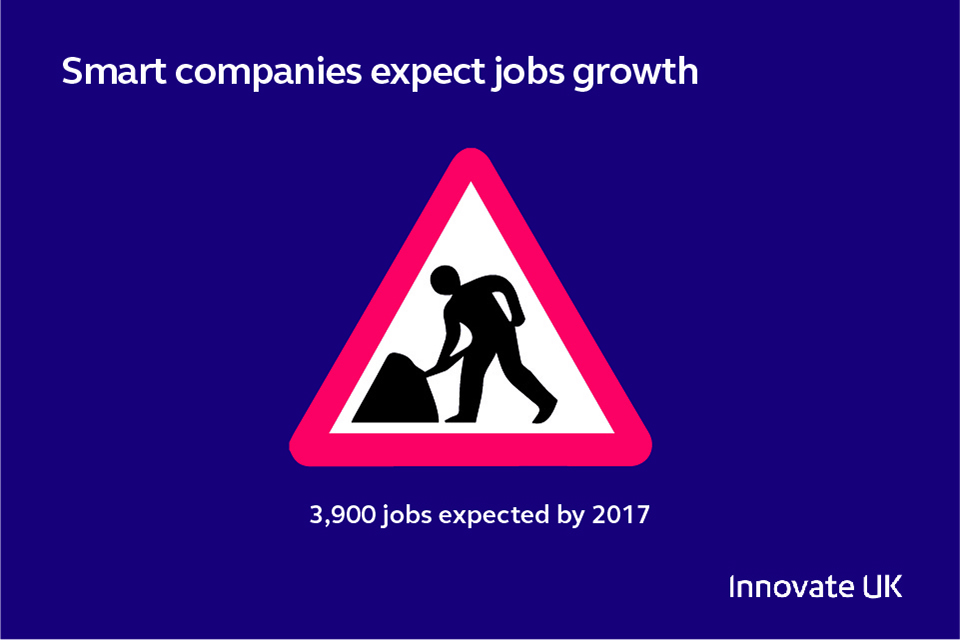 The report adds that the full effects of Smart grants are not likely to be evident until 2017. The authors will carry out more work into the longer term impact of Smart funding and report back later.
The report also finds that the Smart process as a whole is broadly effective and suggests some areas where improvements could be made.
Published 13 October 2015