Promotional material
SBRI: helping government, helping business
This infographic shows how SBRI benefits government and businesses and how it helps solve some of the challenges facing the public sector.
PDF, 160KB, 1 page
This file may not be suitable for users of assistive technology. Request an accessible format.
If you use assistive technology (such as a screen reader) and need a version of this document in a more accessible format, please email web@innovateuk.gov.uk. Please tell us what format you need. It will help us if you say what assistive technology you use.
The SBRI programme helps government organisations solve tough challenges. It does this by connecting them with innovative businesses. These businesses can win a government contract of £1 million or more. They can use this to demonstrate and develop their new technologies.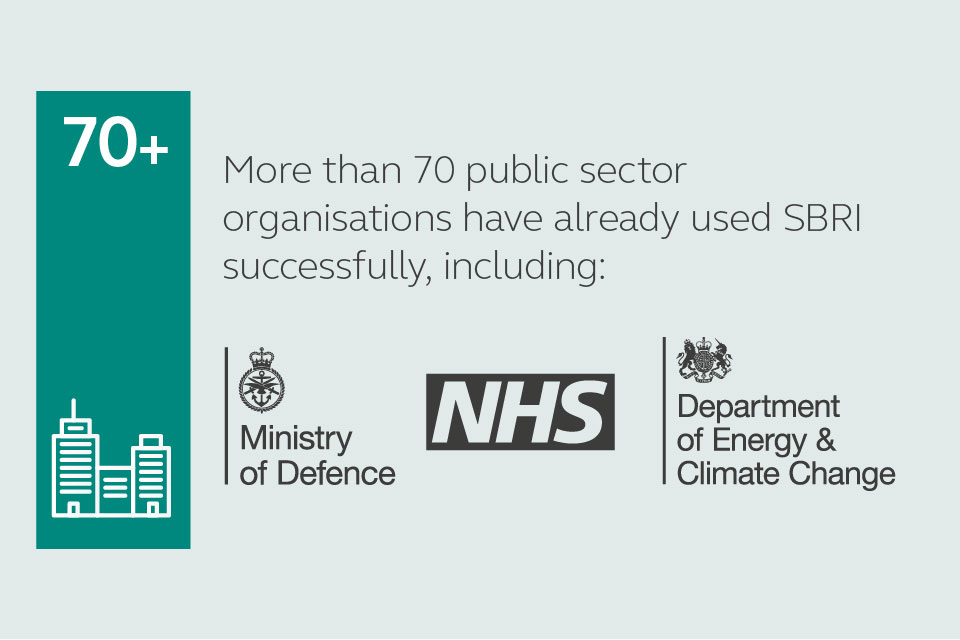 This infographic shows how SBRI can help government solve problems and save money. For instance, over 10 years, SBRI could help save the NHS £1.5 billion and help more than 7 million patients.
SBRI also helps businesses grow. They can get funding of up to £100,000 or more to test an idea and up to £1 million or more to develop a prototype. Businesses report average annual sales growth of more than 30% after taking part in SBRI.