Policy paper
River Thames Scheme: reducing flood risk from Datchet to Teddington
Updated 14 June 2018
© Crown copyright 2018
This publication is licensed under the terms of the Open Government Licence v3.0 except where otherwise stated. To view this licence, visit nationalarchives.gov.uk/doc/open-government-licence/version/3 or write to the Information Policy Team, The National Archives, Kew, London TW9 4DU, or email: psi@nationalarchives.gsi.gov.uk.
Where we have identified any third party copyright information you will need to obtain permission from the copyright holders concerned.
This publication is available at https://www.gov.uk/government/publications/river-thames-scheme-reducing-flood-risk-from-datchet-to-teddington/river-thames-scheme-reducing-flood-risk-from-datchet-to-teddington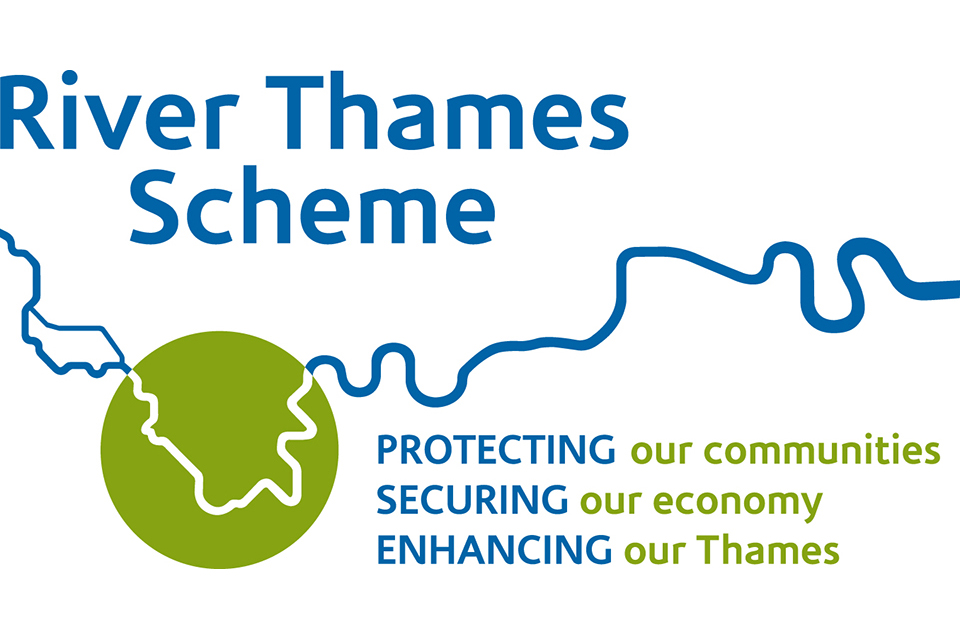 The River Thames Scheme Area
The economy of the Thames Valley is one of the highest performing in the country, producing a significant share of the UK's wealth.
The boroughs and districts impacted by flooding are characterised by high levels of employment and a highly skilled workforce, with a particular focus on knowledge and technology-based industries.
This area is also home to major global businesses including BP, Samsung, British Gas, Shepperton Studios and BUPA, generating thousands of jobs for local residents.
The River Thames corridor is a busy and environmentally valuable landscape which is rich in heritage. It has many nationally important heritage assets such as Windsor, the Magna Carta at Runnymede and Hampton Court.
History of flood risk
The River Thames between Datchet and Teddington has the largest area of undefended, developed floodplain in England. Over 15,000 homes and businesses within the area are at risk from flooding.
There have been serious floods in this area over the past 100 years. Large floods occurred in 1947, 1968 and 2003.
In January and February 2014 there was prolonged and widespread flooding with approximately 1,000 homes and many businesses affected. The River Thames is slow to rise and fall and it takes weeks for flood water in this area to dissipate, prolonging the devastation.
The estimated economic impact of a major flood is currently around £1 billion but damage could be twice as great by 2055 because of the impact of climate change.
Partners
The River Thames Scheme is being delivered in partnership by:
Environment Agency
Elmbridge Borough Council
Royal Borough of Kingston upon Thames
London Borough of Richmond upon Thames
Runnymede Borough Council
Spelthorne Borough Council
Surrey County Council
Royal Borough of Windsor and Maidenhead
Department for Environment Food and Rural Affairs (Defra)
Thames Water
Thames Regional Flood and Coastal Committee (RFCC)
Development of the River Thames Scheme
The River Thames Scheme will meet the recommendations set out in the Lower Thames Flood Risk Management strategy finalised in 2009, after consultation with other public bodies, businesses and residents.
During development, we looked at over 50 different options to manage flood risk between Datchet and Teddington. The current approved proposal of a flood channel with associated capacity improvement works was found to be the most economic, technically viable and environmentally sound.
Timescale
Over the last 12 months we have been developing the design for the River Thames Scheme using environmental and site investigation data and comprehensive hydraulic modelling. We have talked to communities who shared ideas and explored options to provide input on the design of the proposed flood channel, deciding what it will look like and how it could be used.
We expect this phase of design work to be completed in Summer 2018.
The scheme is estimated to cost £588 million based upon the latest design work. We have identified funding sources of £354 million – more than half the funding required for the construction of the scheme. This includes government investment of more than £290 million and partnership funding of more than £60 million.
We are working with our partners, government departments, business and industry to secure the remaining funding.