Northwood Headquarters
Updated 22 October 2019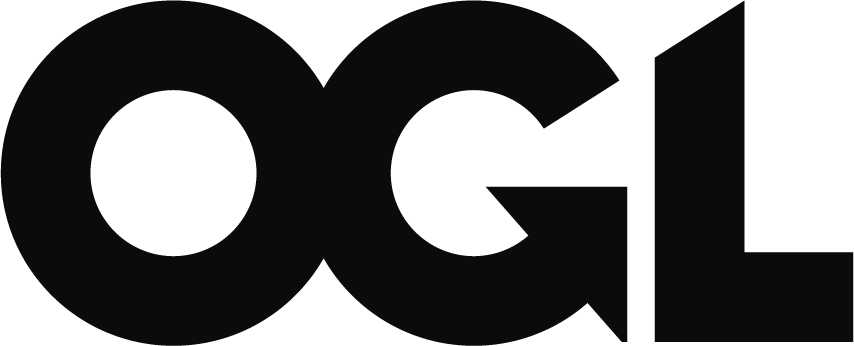 © Crown copyright 2019
This publication is licensed under the terms of the Open Government Licence v3.0 except where otherwise stated. To view this licence, visit nationalarchives.gov.uk/doc/open-government-licence/version/3 or write to the Information Policy Team, The National Archives, Kew, London TW9 4DU, or email: psi@nationalarchives.gov.uk.
Where we have identified any third party copyright information you will need to obtain permission from the copyright holders concerned.
This publication is available at https://www.gov.uk/government/publications/northwood-headquarters/northwood-headquarters
A military headquarters in Northwest London. The Base has been used by the British Armed Forces since 1939. It was home to the RAF Coastal Command during World War 1 but is now the UK's principal military HQ site and home to 5 Operational HQs. These are Strategic Command HQ, Standing Joint Force HQ, Permanent Joint Headquarters, the Commander Allied Maritime Command (one of NATO's 3 major Commanders) and the Royal Navy's Maritime Operations Centre.
The site itself was almost completely rebuilt between 2006 to 11, resulting in a purpose-built HQ site for 2,000 personnel.
HMS WILDFIRE is a reserve unit of the Royal Navy and is based at Northwood Headquarters. It has been operating for over 50 years with reservists from Middlesex, Hertfordshire, Buckinghamshire and Berkshire.
Visitor information
Security
The Northwood Headquarters site has a strict Control of Entry (CoE) policy, which all personnel including visitors and contractors are to adhere to. The Commanding Officer is responsible for access control for the site; this responsibility is delegated to the Base Security Officer (BSyO), who exercises this control through the MOD Guard Service (MGS) and the Military Provost Guard Service (MPGS) personnel on duty.
Passes
To enter the establishment, all personnel must be in possession of a valid pass. Passes must be arranged by the sponsor of your visit or posting to Northwood HQ.
Use of vehicles
All vehicles entering the establishment must have a valid pass. Service personnel and MOD employees can obtain a pass from the Pass Office in building 450B.
Visitors must sign for a temporary vehicle pass from the Visitors' Centre. The relevant vehicle pass must be displayed at all times whilst in the base but must not be visible when outside the site.
Restriction on the number of vehicles allowed to park inside the site are imposed because of the shortage of parking spaces.
Random searches
At any time whilst entering, leaving or on the establishment you may be required to allow the MGS to search your baggage or vehicle. If you have any objection to this request, you should ask for the BSyO or the Duty Officer of the day.
Photography
The taking of unauthorized photographs is strictly prohibited within the confines of the site.
How to find us
Directions to assist in arranging your journey to the Northwood HQ whether by train, bus, coach, air, bike or car.
By Bus
The nearest bus stops are no more than 200 yards outside the main entrance of Northwood HQ on Sandy Lane.
These bus stops are on the Arriva Shires Route 8 that links Leavesden and Abbots Langley via Watford, South Oxhey and Northwood. The Route operates at approximately 30 to 40 minute intervals.
For the full route information please refer to the Arriva website.
For Arriva timetable enquiries telephone: 0871 200 22 33
By Underground
Northwood Underground Station is on the Watford section of the Metropolitan Line. Trains between Aldgate, King's Cross, Baker Street and Northwood run 4 times an hour and more frequently during peak times.
There is a shuttle bus service available to/from Moor Park Station, one stop further west from Northwood. Moor Park is served by faster trains from central London. Telephone the Northwood HQ Helpdesk on ext 57000 for details regarding the use and timing of the Moor Park Shuttle.
First trains into London leave Northwood at approximately 5:50am (7:30am Sundays); last trains to Northwood leave Baker Street at approx 11:59pm (11:45pm Sundays).
For further information including live service updates and a journey planner, visit the Transport for London (TfL) website.
For Underground enquiries telephone: 020 7222 1234.
By Rail
Carpenders Park, the nearest National Rail (London Overground) station to Northwood (1 mile approx), is on the Euston to Watford line. With trains every 20 minutes, journeys take approximately 35 minutes.
Bushey National Rail (London Overground) station (3 miles), is also on the Euston to Watford line. With fast trains every 30 minutes, journeys take 15 to 20 minutes.
Watford Junction, the nearest mainline National Rail station (4.5 miles) is on the London and North Western Line. With trains every 15 minutes, journeys take 20 minutes.
Further information including a journey planner, ticket purchasing and service updates can be found on the National Rail website.
For all National Rail enquiries telephone: 08457 48 49 50.
By Car
From M25: Junction 16. Exit onto M40 East signposted London(W). Take first exit A412/A413. At bottom of slip road (traffic light controlled) turn left and at mini roundabout take first exit (effectively straight on).
Take right hand lane when approaching traffic lights (less than 1/4 mile). Turn right onto A412 signposted Denham and Watford. After 1/2 mile and just after passing under railway bridge turn right into Moorfield Road (signposted Harefield). Follow over canal to mini roundabout at T-junction.
Turn left towards Harefield (Harvil Road). Follow to crossroads in centre of Harefield. Turn right (Breakspear Road signposted Northwood). After 200 yds turn left into Northwood road (signposted Northwood). Follow for two miles to T-junction. Turn right and shortly first left signposted Northwood Headquarters (white sign with red surround). Follow Batchworth Lane for some two miles until it ends at a T-junction.
Turn right and Northwood Headquarters are approximately 400 yards on the right. From M1: Southbound exit J5 (M1), off ramp, Traffic light with roundabout. 3rd exit towards Watford/Bushey, or similarly Northwood from London, but 2nd exit.
Approx half mile roundabout (with single lane bypass (keep in left lane), either bypass or straight across. Approx half-mile roundabout, keep left and take filter left before roundabout. Quarter mile roundabout straight across (large supermarket on right). Traffic lights at T-junction. Keep in left lane (All traffic turns left) Turn left with traffic and stay in left lane (Road forks). Traffic lights at fork, stay left (straight on, single lane). Once road goes back to 2 lanes (Approx 100 Meters), move to right lane. Roundabout: Follow around to the right and take 2nd exit (You will see signs (White with red border) for Northwood HQ). You are now on the road direct to the HQ. 2 Sets of lights then approx 2 miles. The HQ Complex is at the crest of a long hill on the right hand side of the road.
By Air
Heathrow Airport is approximately 35 minutes' drive from Northwood.
For flight enquiries:
Heathrow airport: 0870 0000123
Gatwick airport: 0870 0002468
Luton airport: 01582 405100
Stanstead airport: 0870 0000303
Facilities
Unit Personnel Office (UPO)
Situated on the first floor of Mercury Building (Building 177) the UPO is a tri-service organisation equipped to deal with all HR, pay allowance, leave, and personnel documentation matters.
All service personnel are to report to the UPO at 8:30am on their Report For Duty date (RFD) as per their Assignment Order (AO) to Northwood Headquarters site.
UPO opening hours
| Day | Times |
| --- | --- |
| Monday, Tuesday and Thursday | 8:00am to 5:00pm |
| Tuesday | 8:00am to 5:00pm |
| Wednesday | 8:00am to 12:00pm |
| Friday | 8:00am to 3:00pm |
Telephone:
Duty Writer Desk: Military 57810 / Civilian 01923 957810
Out of Hours Emergencies: Military 57000 / Civilian 01923 957000
The Single Service Desks (UPO)
These desks can provide guidance/advice on all single service matters as well as tri-service matters relating to the Northwood Headquarters site, including such things as:
female personnel advisers
accommodation
duty travel
stores support
duty rosters
welfare funds
Telephone
Royal Navy Supervisor: Extension 57806 Army Supervisor: Extension 57832 Royal Air Force Supervisor: Extension 57885
Cash Office
The cash office is situated in the Community Building (450B). The office is staffed by Skanska personnel and provides help and advice regarding JPA expenses, disturbance allowances, removal expenses, JPA auditing and miscellaneous payments and receipts.
Office hours are 8:00am to 5pm Monday to Friday (except Bank Holidays).
To contact the Cash Office staff please dial the Helpdesk on 57000.
Motor Transport Section
There is a Motor Transport (MT) section on site. Through them, all service duty transport is co-ordinated. This includes pickups from stations and airports for HQ staff and visitors where entitled.
The MT Driver provision is limited, local taxis may be allocated by MT for duty trips in extreme circumstances. Taxis are only allowed as far as the main gate.
Service self-drive cars are also coordinated from this office, as are service driving licences.
Enquiries, bookings or for further information, please call the Northwood Helpdesk on telephone: 01923 957000.
Medical and Dental
The Medical and Dental Centre at Northwood Headquarters' contact numbers, opening times, catchment area and other services available.
The Medical Centre
The Medical Centre is manned Monday to Friday during normal working hours. Out of hours cover is provided by the NHS 111 service.
Telephone Numbers:
For enquiries, appointments contact the Duty Medic: Ext 57180 Pharmacy: Ext 57198 Dental Dept: Ext 57194
Opening times
| Day | Times |
| --- | --- |
| Monday | 8:00am to 5:00pm |
| Tuesday | 8:00am to 5:00pm |
| Wednesday | 8:00am to 1:30pm |
| Thursday | 8:00am to 5:00pm |
| Friday | 8:00am to 3:00pm |
Catchment area
Medical care is available to all service personnel based at Northwood. The families and dependants of service personnel should register with a local NHS GP.
Other services available
pre-conceptual, ante and post-natal care
Well Woman Clinic: family planning, cervical screening, HRT advice
child development assessment/immunisations
travel/vaccination clinic
on-site pharmacy
physiotherapy
health visitor
dietician
community psychiatric nurse
minor surgery/wart clinic
health promotion programmes: advice on stress, weight, smoking, alcohol
Dental department
Dental treatment is provided for service personnel only, who should register on joining and leaving the establishment. All personnel should have an annual dental examination where advice on treatment and the prevention of dental disease will be given. The dental hygienist can only provide treatment on the prescription of a dental officer. Families must register with a NHS dentist. A list of these is held in the Medical Centre.
Dental Centre routines
Monday to Thursday:
pain cases: 8:30am to 9:00am
routine appointments: 9:00am to 12:30pm and 1:30pm to 4:00pm
Friday:
pain cases: 8:30am to 9:00am and 1:30pm to 4:00pm
routine appointments: 9:00am to 12:30pm
For advice and routine appointments telephone ext 57194
Emergency treatment may be obtained by contacting the Dental Department as soon as any problem arises; out of working hours contact the Medical Centre who will contact the duty dentist. The dental officers take part in a duty roster with other service establishments therefore you may be asked to visit another Dental Centre for emergency treatment. When on leave, the nearest service establishment should be contacted for advice and treatment.
Education and resettlement
The Joint Headquarters is served by a Resettlement and Education Centre. The centre facilitates access to a full range of educational and career development opportunities including GCSE and A Levels examinations. Advice on other educational and vocational qualifications can also be given. In many cases personnel may take advantage of the Standard and Enhanced Learning Credit Schemes to offset the cost of their education.
Education Centre
There is a fully equipped classroom, available for meetings and presentations, an Interactive Learning Centre, with 9 computers and a reference and fiction library, and a meeting room which are available to all service personnel, civil servants and permanently based contractors.
The internet facility may be used for both education and resettlement activities and the driving Matrix test can also be taken at the centre.
Bookings should be made via ext 57825 as far in advance as possible.
Resettlement
Resettlement interviews are conducted as requested and advice is available at any time. All those within 2 years of discharge should attend a formal resettlement interview with the Education Officer. These may be booked through the Assistant Education Officer ext 57825.
Remember: Education and resettlement facilities exist solely for your benefit. Professional and career development is the key to keeping your skills current and transferable. Everybody leaves the service eventually, make sure you are prepared!
Families information
Day nursery
Northwood Day Nursery is situated in the Joint Support Unit at Northwood Headquarters. You can contact the nursery on telephone: 01923 957028.
The Welfare Information Office
The Welfare Information Office provides an important and valuable information service, within the context of the overall welfare provision for the armed forces, their dependents and the wider whole force community at Northwood. The office is located at the centre of the community hub, along with the chaplaincy team and the specialist welfare team. The office can be found in building 450b, next to the hairdresser.
The office provides support and information on a wide range of subjects from housing, education, facilities on and off the base, local events and activities and much more. Details of community events and welfare support information are also available from this office.
Northwood Welfare Information Office: Clinics
Amey run a weekly clinic in the Welfare Information Office. The clinic from 9:30am to 1:30pm each Tuesday is for occupants of SFA to speak directly with Amey to resolve any on-going issues or difficulties.
Outside of this time occupants can contact the Amey Customer Service representative on email: Tracey.Clough@ameydefenceservices.co.uk or call Occupancy Services on 0800 707 6000.
Occasionally there are other clinics and visiting organisations in the Welfare Information Office, such as a mortgage advisor and a solicitor. These visits will be advertised on an ad-hoc basis as and when the clinic is planned but contact details for these organisations are available from the Welfare Information Officer.
Mums and Toddlers group
This group meets in the Community Space on Friday mornings between 10am to 12:30pm during term time and also in the church every Tuesday between 10am to 12:30pm. There are quality toys for babies and toddlers and organised craft and musical activities. All are welcome. A small charge of £1 is levied to provide refreshments and maintain toy stocks.
Personnel and Families Services Tri-Service Social Worker
The Naval Service Family and People Support (NS FPS) provides 2 full-time welfare workers at Northwood Headquarters, employed in a tri-service capacity. The primary role of the NS FPS is to help Service personnel and their families cope with crisis and domestic difficulties by making available the specialised help that is needed, be that of an emotional or practical nature.
The NS FPS aims to provide high quality, non-discriminatory services in a timely and non-discriminatory manner.
For Royal Navy and Royal Marines to access this service call the NS FPS Portal on 023 9272 8777.
Outside these hours a Duty Worker can be contacted in cases of emergency via the Officer of the Watch Telephone: 02392 722351. For Army: Army Welfare Service: 01904 882053 For RAF: SSAFA: 03000 111723
If circumstances should arise whilst the serving person is on deployment, a posting or at sea which make it necessary to request their return home on compassionate grounds; a death in the family, serious illness or a serious family crisis you may need to contact: Joint Casualty and Compassionate Centre Telephone: 01452 519951.
This is a 24 hour number and is manned weekends and Bank Holidays.
Northwood site Information
Information on what is happening on the site is published in Weekly Orders and on the Northwood Headquarters website. Both of these can be accessed on DII, the site-wide, but non-NATO IT system. The Northwood magazine is published monthly and contains a variety of information about events on site and in London.
Headquarters Chaplaincy
Chaplaincy to Northwood HQ is provided the HQ Pastoral Chaplain. There is also a staff chaplain in PJHQ J1 who is the SME for operational chaplaincy issues and has oversight of all chaplains deployed on PJHQ led operations. St. Christopher's Church is located adjacent to the Cafe and Shop and is open during office hours, 9:00am to 5:00pm, offering a quiet and reflective space in the busy headquarters. It is also available for services, meetings, presentations and social occasions. To book please contact Chaplain's P/A.
Contact details
HQ Pastoral Chaplain: 01923 957821 (military extension 57821)
PJHQ Staff Chaplain: 01923 957821 (military extension 57821)
Chaplaincy Pastoral Worker's: 01923 957804 (military extension 57804)
Chaplain's PA: 01923 957872 (military extension 57872)
Services in the Chapel of St Christopher
Sundays: Monthly sunday worship occurs on the last Sunday of each month (unless advertised) an all-age family communion of praise, prayer and fellowship, 10:30am to 11:30am
first and third Tuesdays: Mass (RC) from 12:00pm
second Tuesdays: Holy Communion (CE) from 12:00pm
fourth Tuesday: Prayer meeting from 12:00pm
Contact details for Northwood site
To write to someone or a team at Northwood please use the following address
Name and workplace or appropriate mess
Northwood Headquarters
Sandy Lane
Northwood
Middlesex
HA6 3HP

To contact the Helpdesk telephone: 01923 957000