Government challenges, ideas from business, innovative solutions
This brochure shows how SBRI brings together government challenges and ideas from business to create innovative solutions.
Details
SBRI enables the public sector to tap into new ideas and technologies and speeds up their adoption. It helps government departments connect with innovative businesses to solve the tough challenges facing the public sector.
This brochure shows how the SBRI programme works. It also provides examples of government departments and companies that have taken part.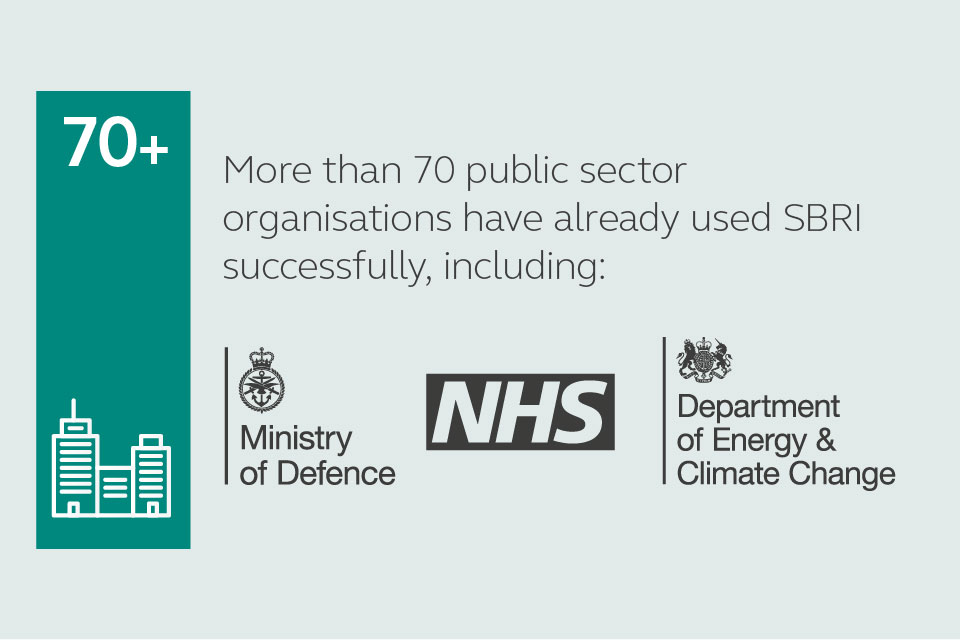 Published 18 June 2015